The Real Heart Of Final Fantasy 14 Sits With The People Behind It
This past weekend saw Square Enix hold its annual fan festival for Final Fantasy 14, bringing fans together virtually when the circumstances of our world right now prevent us from gathering in person to celebrate. I was expecting it to be a rather muted affair, with a keynote focusing on major announcements ahead of the Endwalker launch this November.
Our reality was far sweeter, with Naoki Yoshida and company holding an extensive two-day event filled with huge reveals, grand performances, and a dedication to fans and developers alike who help make this wonderful game possible in the first place. The atmosphere was infectious as I found myself staying up until the early hours of Saturday morning to watch the Endwalker reveal, the stage presence of Naoki Yoshida and Michael-Christopher Koji Fox being reminiscent of two fond friends waxing lyrical about something they're truly passionate about.
It didn't feel like an overly corporate presentation designed to pitch us the latest content, even if the general layout of proceedings was designed to feed us a detailed, almost analytical breakdown of all the major things coming our way with the arrival of Endwalker later this year. The second Yoshida-san waltzed out in cosplay to unveil the new class, as he has for several years now, I knew all bets were off. Square Enix embraces the sense of community behind Final Fantasy 14, and how fans consider its flagship developers as quirky celebrities that constantly manage to surprise and delight.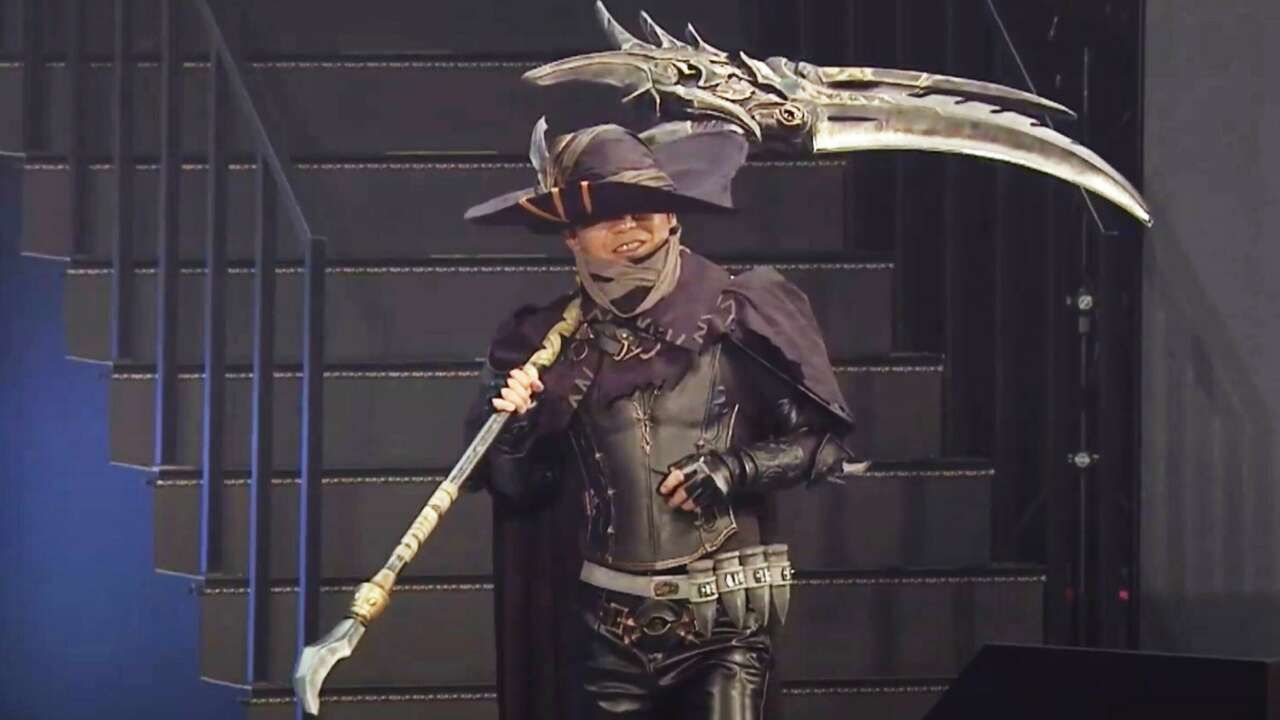 But they aren't pretentious auteurs in the vein of David Cage or Hideo Kojima – Naoki Yoshida is demonstrably more humble, always shining a light on his wider team and those around him when it comes to talking about the success surrounding A Realm Reborn. I've interviewed Yoshida several times and I'm always careful to tiptoe around the revival of Final Fantasy 14, since the man is often regarded as the singular reason behind its success.
He played a huge part, and he's not afraid to admit that, but the real success sits in the team behind him, and the community of players who were willing to stand alongside him through thick and thin. It's a tale of heroism and togetherness you seldom see in the medium, with similar games often falling victim to corporate cynicism and other bleak, uncontrollable factors. I feel this is why so many have embraced the platform, eager to see it grow and develop even as we prepare to leave beloved characters and storylines behind.
The fan festival was a celebration of this journey, a loving homage to the years that have passed us by while simultaneously defining itself as an optimistic glimpse into the future. Endwalker will mark a melancholic end to the Hydaelyn and Zodiark storyline, with lead scenario writer Natsuko Ishikawa telling us that the coming expansion will be a curtain call for some characters, a campaign where we can welcome these personalities into our heart one final time before bidding them a sad farewell. I have no idea what form this will take, but Square Enix is aware of the emotions this will bring, which makes the heartfelt confidence in the game's future all the more welcoming.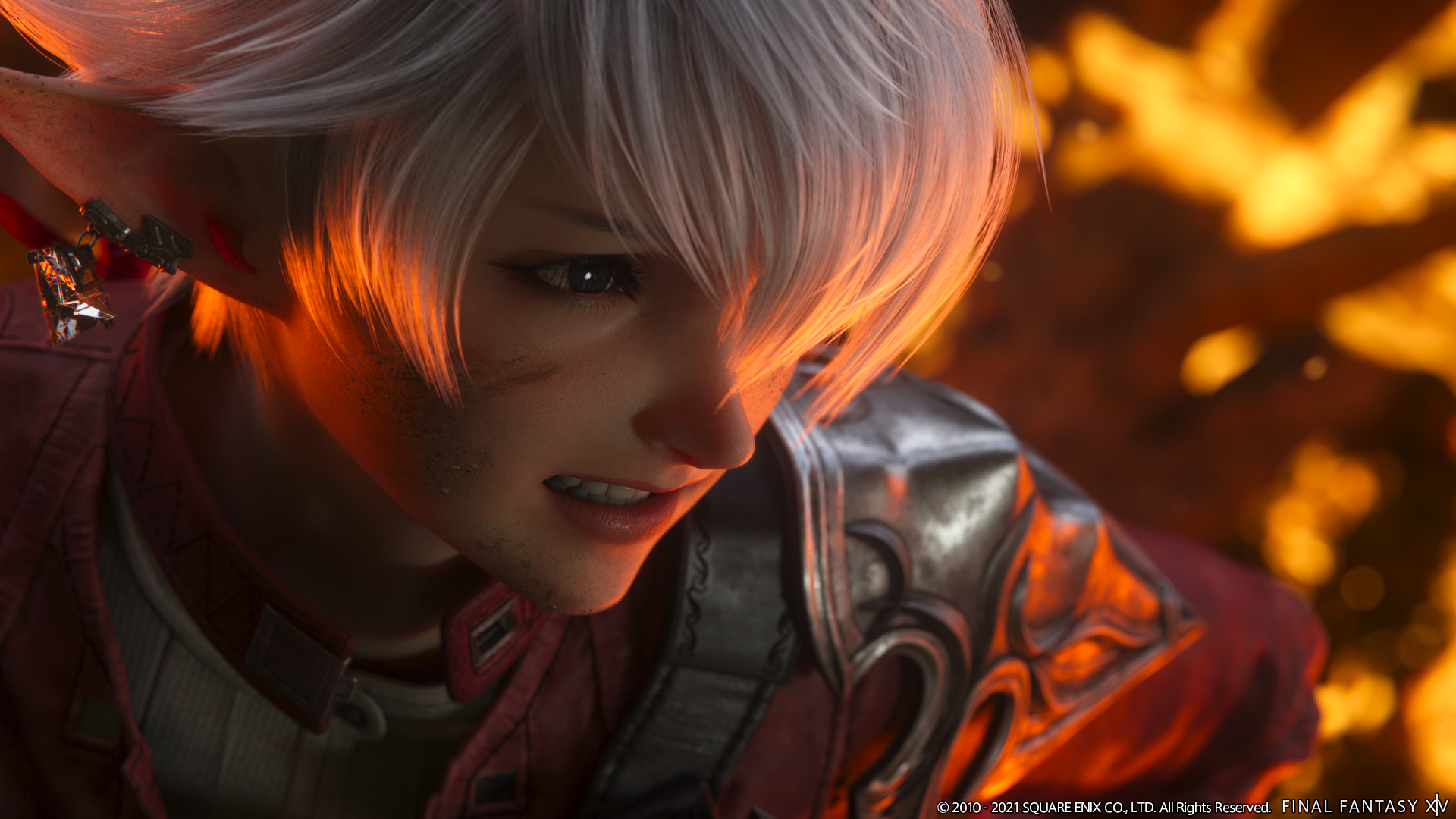 I must bring attention to the fan festival's closing moments, which had thousands of fans erupting into tears alongside the developers as they delivered a loving, honest collection of speeches that defined exactly why they are held in such high regard. Piecing together new patches in the midst of a pandemic hasn't been easy on anyone, with Final Fantasy 14 suffering myriad delays so the team has enough time to do the stories and battles they intend to deliver the utmost justice. But for Masayoshi Soken, the game's composer, this past year has been fraught with hardship – but he still pushed forward.
The closing ceremony revealed that Soken had been suffering from cancer, having worked on much of his recent music from his hospital bed while undergoing treatment. The disease has since entered remission, allowing him to return to work and once again gather his strength. Naoki Yoshida kept his condition and the work in hospital a secret, Soken wishing to pursue such creative projects as they provided him a sense of normalcy when faced with his own mortality. It's rare to see game creators speak with such honesty, with Yoshida, Soken, and Koji Fox all bursting into tears on stage as they thanked the virtual audiences before them who made all of this possible.
He didn't want to use his time in hospital doing nothing, so he worked alongside Square Enix to help produce the music of patch 5.3 while fighting cancer, but the support from his colleagues and players kept him going. "Seeing the reaction from all of the players from around the world helped me conquer this cancer," Soken tells the audience. "The cancer is almost in full remission, and that's why I'm able to stand here today." The translator is nearly unable to get the words out, with Yoshida facing his back to the camera in order to hide his own tears.
It's a moment that is undeniably human, a testament to how much this community means to those who help make Final Fantasy 14 a reality. Without one, the other couldn't exist, with the creators vowing to continue their work to ensure Eorzea remains a place where you can find hope, solace, and companionship when reality can often feel bleak and hopeless. This team really is one of a kind.
The fan festival closes with one more tearful speech from Naoki Yoshida, chronicling the journey of Final Fantasy 14 he has been on with Masayoshi Soken. Almost ten years ago, the composer approached a nervous, hesitant Yoshida-san and said "let's do this!" He was steadfast in the face of adversity, in the face of odds that were stacked against him because the joy of the game's audience came first, even if it meant achieving the impossible. "I'm so happy my best friend is back with me," Yoshida says, sincere in his creative partner making it through such a struggle. We're all in this together, and with the coming arrival of Endwalker, that mantra is more clear than ever.
Source: Read Full Article