Selk'Bag Lite Review – Great For Camping, Decent For Campers
The Selk'Bag Lite is a wild product. It's incredibly comfortable, easy to wear, and keeps you warm during the coldest of nights – even if it looks a bit goofy. Originally envisioned as a camping product, there's no doubt it excels in the great outdoors. Last year I spend six months living out of a van, traveling across North America, and I desperately wish I had one of these back then. However, as the company branches out into new markets and tries to sell itself as a cozy getup for gaming, a couple flaws have become apparent.
Great For The Great Outdoors
Selk'Bag Lite is rated down to 45 degrees Fahrenheit, making it the perfect outfit on a chilly Fall night at the campsite. You've got elastic hand closures to quickly seal your fingers off from the cold, a "kangaroo style-pocket" to store keys or your phone, removable booties that are durable enough for a short trek across the campground, and an adjustable hood for extra cold evenings. After spending weeks with Selk'Bag Lite, I have only positive things to say about its design – there really isn't anything else you'd want from a wearable sleeping bag. And, when used in cold, windy conditions, it performs like a champ.
Not Ideal For Call Of Duty Campers
But as great as its design is, there are a few limitations when taking the outfit indoors. The biggest issue I encountered comes when playing PC games that require a mouse and keyboard. Because my hands needed to be outside of the jumpsuit while gaming – and because my house needed to be reasonably cold for me to don the cozy Selk'Bag Lite – my hands were freezing after a half hour of playing CS:GO.
If you're just playing casually and periodically warm your hands by pulling them inside the elastic hand enclosure it's not that big of a problem but, if you're looking to be competitive, having cold fingers is less than ideal. And nobody wants to play computer games wearing gloves – the only other option at your disposal.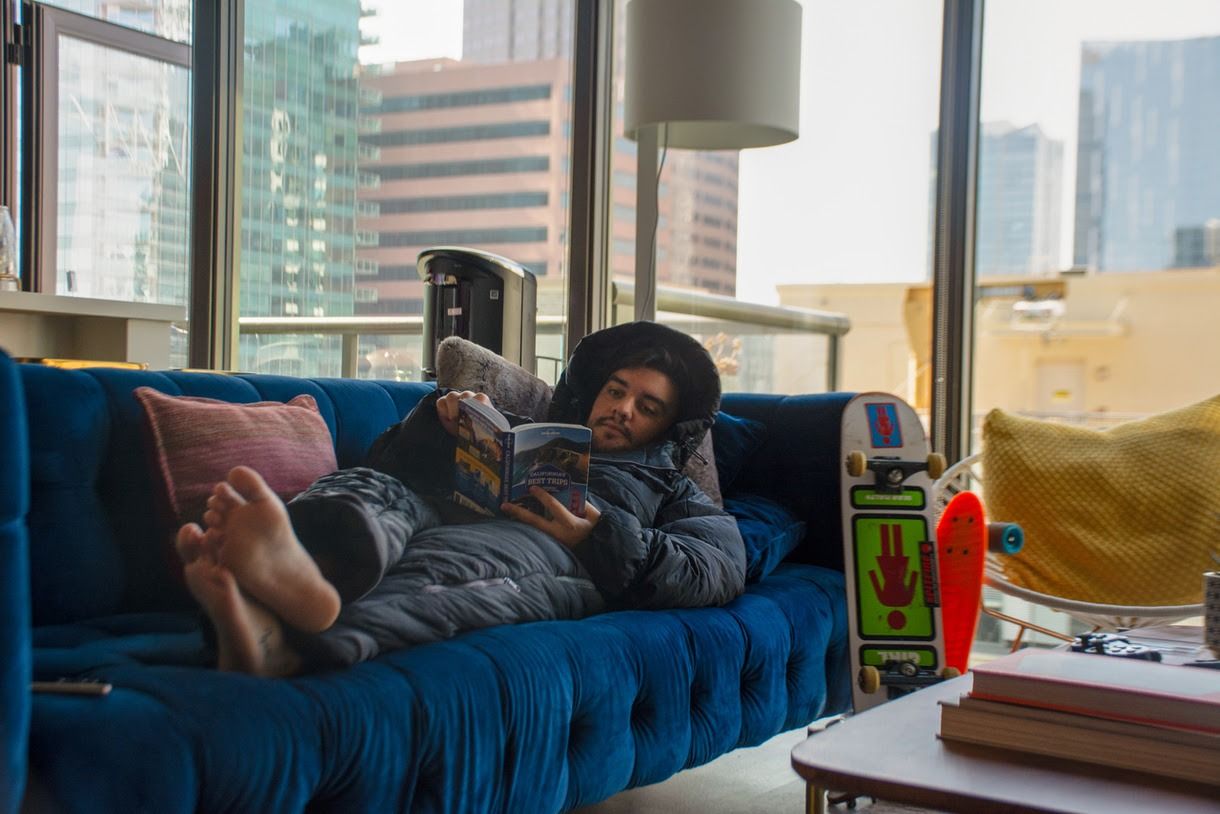 That's the other issue with Selk'Bag Lite – trying to review it's difficult because we all have different tolerances when it comes to dealing with cold temperatures. For example, I couldn't keep the suit on for more than an hour unless the house was well below 68 degrees, whereas my wife could wear it all night without a complaint. Selk'Bag does provide you with a zipper on the front of the suit that can be used as a vent, however I found it was only useful for a short reprieve from the heat. During extended PC gaming sessions, the Selk'Bag wasn't the ideal outfit.
However, playing with a controller is a bit different. I was able to sneak the controller into my sleeves before entwining my hands like a Chinese finger trap. It still needed to be reasonably cold in my house for me to stay comfortable, but at least my hands were just as toasty as the rest of my body. Using a controller inside the Selk'Bag was certainly doable, but again, it's not an ideal experience – I often found myself fighting against the sleeves to pull on the back triggers or to keep my hands inside and away from the cold.
Verdict
There's no doubt that the Selk'Bag Lite is an incredible product. It's durable, it's comfortable, and it doesn't restrict your movements. When worn outdoors in cold temperatures, there's nothing else like it on the market. But when gaming, you might be better off just turning up the thermostat. If you're sensitive to the cold – unlike me – then you might be able to get more mileage out of the Selk'Bag Lite while gaming. Still, there's not a solid way to keep your hands warm unless you're constantly pulling them into your sleeves. And during lengthy sessions, that quickly grows old.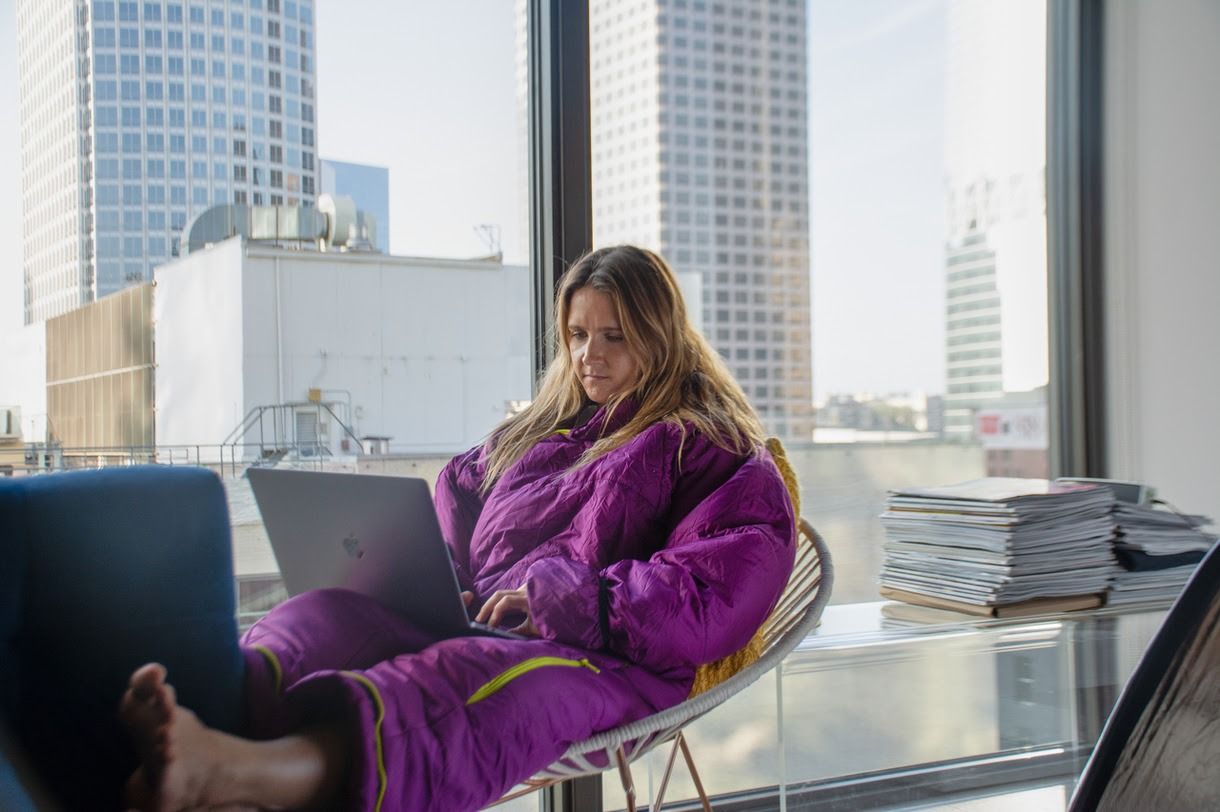 Beyond gaming, I found the Selk'Bag Lite was a great fit for reading a book, watching TV, or just lounging around on chilly Autumn nights. It's more comfortable than most blankets in my apartment, and I don't have to worry about either of my dogs stealing away the covers from my toes. If you don't look at it as gaming apparel and moreso as lounging apparel – and don't mind the slightly hilarious look of the thing – then you'll find a lot to love with the Selk'Bag Lite.
READ NEXT: Predator XB253Q GW Monitor Review: Highest Performance For The Most Competitive Gaming
The Selk'Bag Lite is now available for $99.99. It's available in Grey Fiery, Blue Evening, and Violet Cockatoo. It's also sold in four different sizes to accommodate all body types. TheGamer was provided with a Selk'Bag Lite for this review.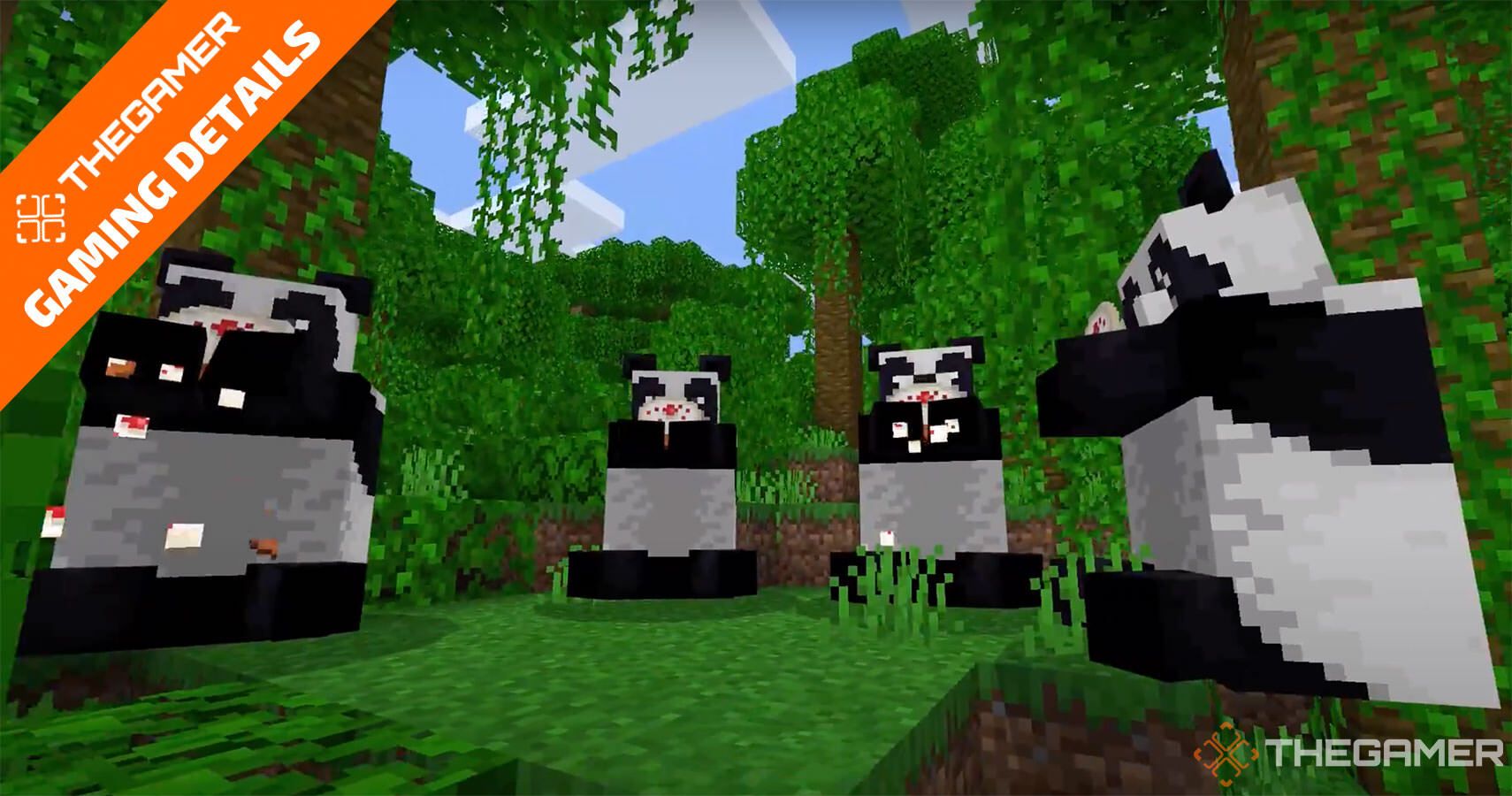 Jon Bitner is an Associate Editor for TheGamer. His passion for gaming started with his first console (Sega Genesis) and he hasn't stopped playing since. His favorite titles include The Legend of Zelda: Ocarina of Time, Team Fortress 2, Rainbow Six Siege, Pokémon Sword & Shield, Old School Runescape, Skyrim, and Breath of the Wild. He can usually be found playing the latest RPG, FPS, or some obscure mobile game. Before working as Associate News Editor, Jon earned a Biology degree and worked in the Biotechnology sector — experiences that taught him how to put words together and make sentences. When not playing or writing about the gaming industry, he enjoys sleeping, eating, and staring at birds.
Source: Read Full Article