No One Is Social Distancing In The World Of Azeroth
World of Warcraft: Shadowlands is officially live, players already hours into experiencing everything that the new expansion has to offer. With its level squish, four afterlife Covenants, and five brand-new zones, there's little doubt that players will have plenty of content to take in. There is, however, one thing that seems to be missing from the longstanding game's latest expansion: social distancing.
During the final hours leading up to Shadowlands' release, players from around the world of Azeroth were congregating in the capital cities in preparation for the kickoff quests that populate – as is customary for each new World of Warcraft expansion. However, it's 2020 – a year in which we're living in an entirely different world in general. Take a look at the screenshot below, which was captured by TheGamer's own Eric Switzer mere moments before Shadowlands launched.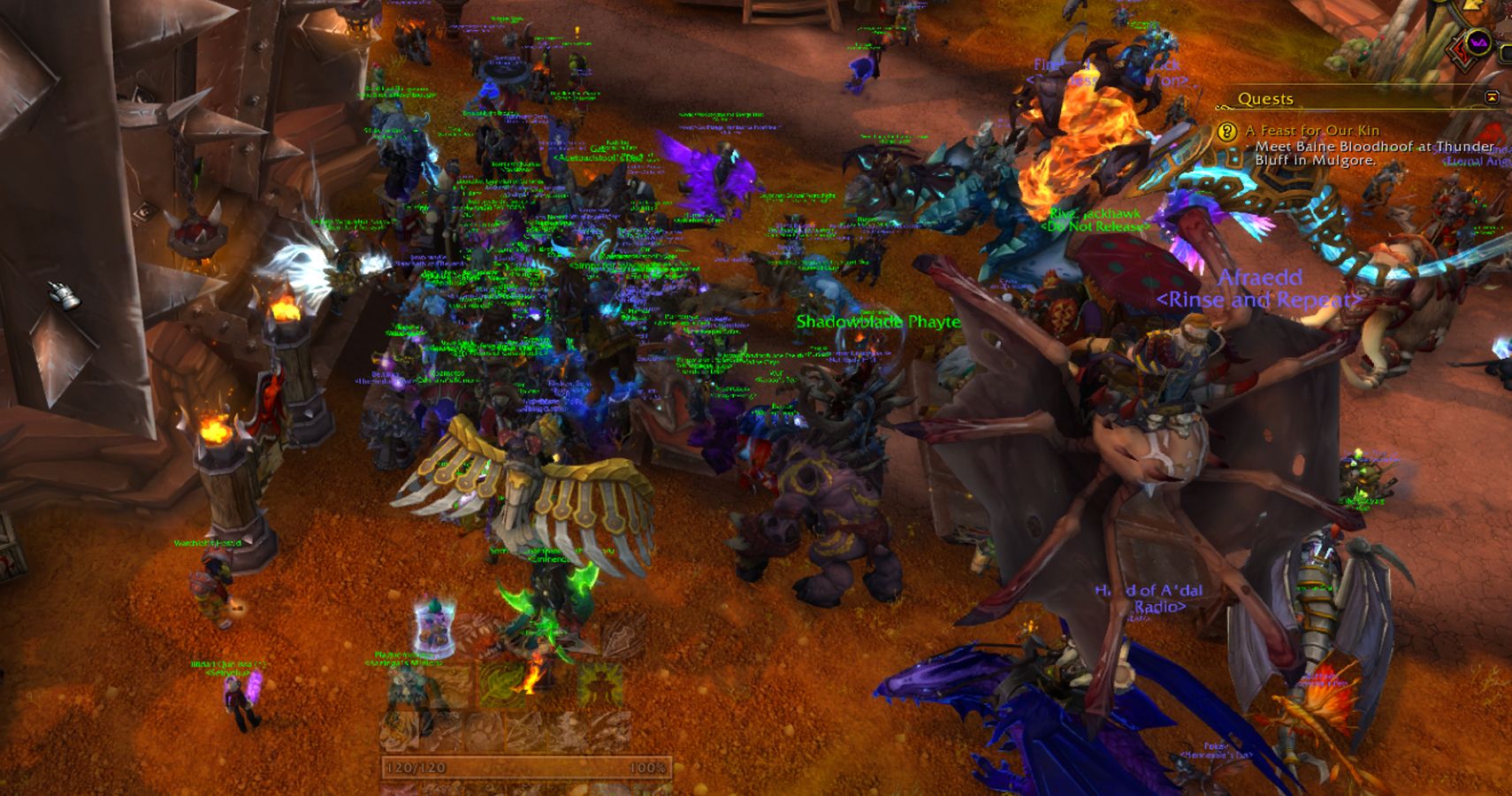 Can you believe the sheer number of toons gathered in close proximity to each other? And not one is wearing a mask! Sure, there are some helmets and some hoods, but not a face mask in sight.
This is, of course, satire in regards to an online fantasy game – one that I will be jumping into immediately after writing this piece – so you can take a breath before calling for my resignation. But in all seriousness, adding in a face mask that all players received doesn't seem to be like an unreasonable ask – perhaps as a one-time login bonus delivered directly to their mailbox. I mean, World of Warcraft face masks are available in real-life, after all.
I can certainly understand that players might prefer to keep the events of the real world separate from their in-game fantasy experience, but a little social awareness never hurt anyone. What's more is the fact that there are plenty of real-world references scattered throughout the world of Azeroth, so that argument doesn't really hold a lot of weight. Not in this particular game, at least.
At any rate, would it really be such a big deal? Tony Hawk's Pro Skater 1 & 2 added customizable facemasks for players to outfit their custom skaters with. It adds nothing more than a bit of style and flair while letting other online players know that you do, in fact, give a damn about your health and the well-being of others in real-life.
So, no – in the grand scheme of things, the addition of a special face mask won't add much to the incredible amount of content that Shadowlands has to offer. But how awesome would an Orc look while sporting a face mask? Pretty darn, I say.
NEXT: World Of Warcraft: What You Should Do To Prepare For Shadowlands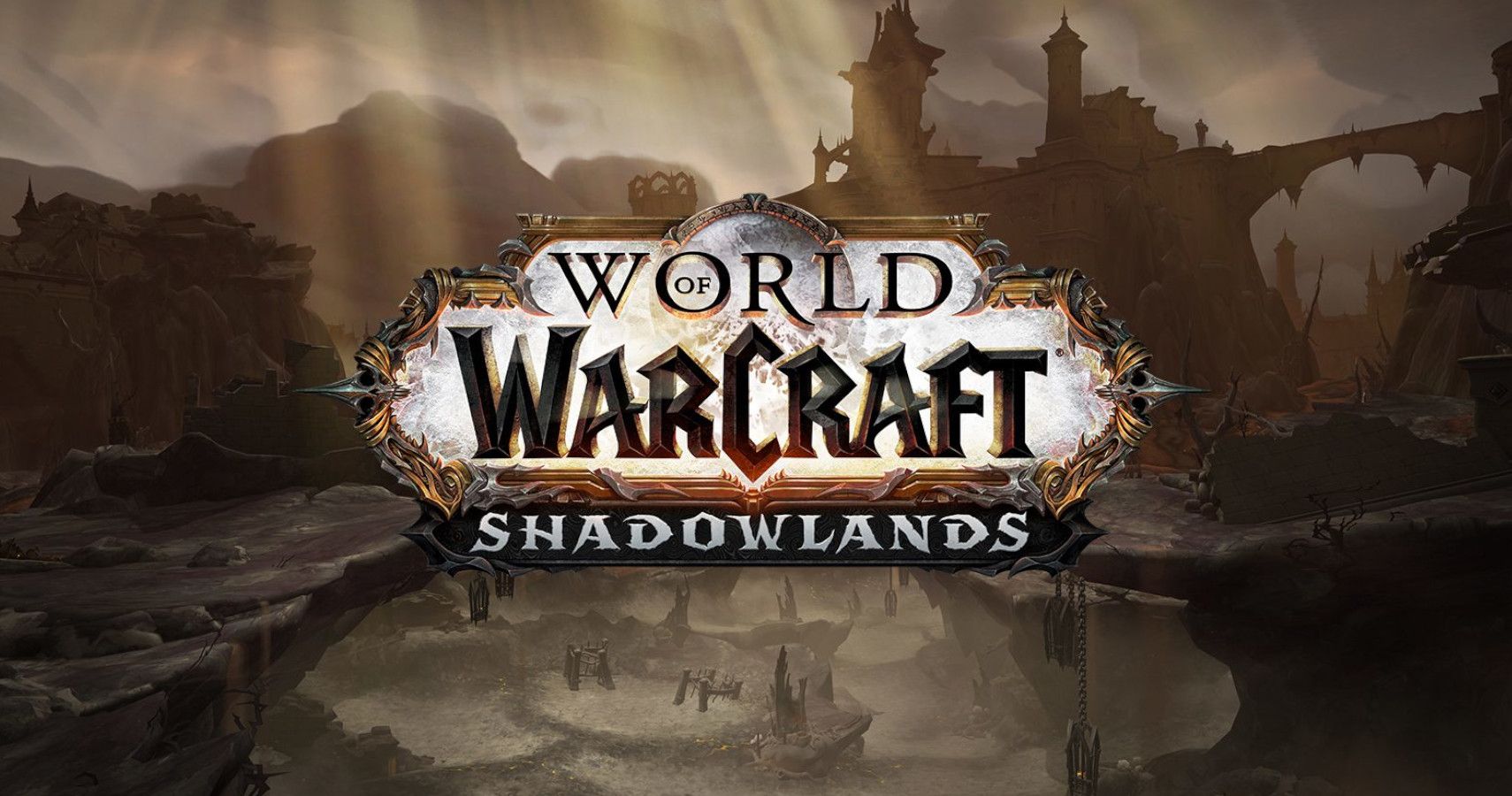 TheGamer Originals
World of Warcraft
World Of Warcraft: Shadowlands
Sam has been writing for TheGamer since early 2018, earning the role as the Lead Features & Review Editor in 2019. The Denver, Colorado-native's knack for writing has been a life-long endeavor. His time spent in corporate positions has helped shape the professional element of his creative writing passion and skills. Beyond writing, Sam is a lover of all things food and video games, which – especially on weekends – are generally mutually exclusive, as he streams his gameplay on Twitch (as well as TheGamer's Facebook page) under the self-proclaimed, though well-deserved moniker of ChipotleSam. (Seriously…just ask him about his Chipotle burrito tattoo). You can find Sam on Twitter, Instagram, and Facebook as @RealChipotleSam.
Source: Read Full Article