Interview: Voice Actor Erica Lindbeck On Bringing Persona 5's Futaba and FFVIIR's Jessie To Life, Twitch Streaming, & More
Futaba Sakura is one of the most complex characters in Persona 5. Out of all the Phantom Thieves, she arguably goes through the biggest transformation, beginning as a complete recluse who's convinced her life is worthless, to becoming the Navigator of the Phantom Thieves, someone the rest of the group literally has to depend on for survival.
Her voice actor Erica Lindbeck, a prominent actor known for her roles in anime, animation, and video games, may not have gone through as dramatic of a transformation over the last five years bringing the beloved redhead hacker to life; but she's definitely gone through a personal journey since her first recording session for Persona 5:
"I think I booked Futaba when I was like 23 or 24," Erica recounts, "So I was pretty fresh out of college, and she was one of my first big JRPG roles. I remember [Atlus] showed me Futaba's sprite and I went, 'Oh…are you sure you have the right person?' I was really nervous." However, as time went on, just like Futaba, Erica felt her confidence grow. "A few sessions [into recording Persona 5] I went, 'Oh! I can do this!' I feel like I know Futaba like the back of my hand at this point. Now, anytime I get to reprise her, it's so exciting."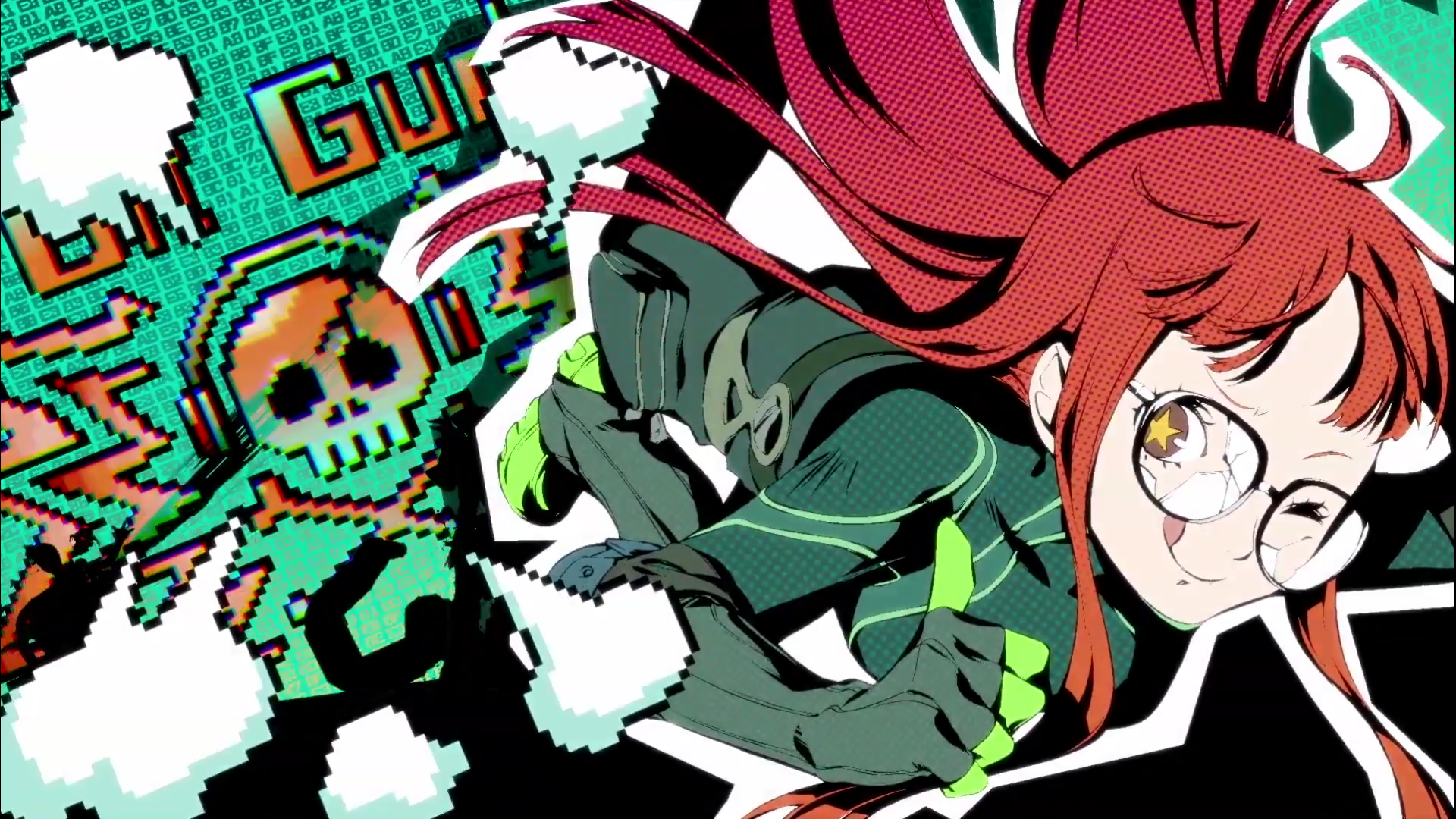 Luckily for Erica, she's had no shortage of opportunities to return to the sassy yet lovable redhead over the last few years. From the release of the critically acclaimed Persona 5 Royal last March, the announcement and drop of Persona 5: The Animation's English dub last summer, and the upcoming sequel game Persona 5 Strikers set to be released next month, she's been having a blast learning bringing Futaba to life with each new installment in the franchise, especially given her character's growth over the course of so many games.
"I loved working on Strikers and Royal because [the Phantom Thieves] are this unit now," Erica says. "Who doesn't want a group of friends like that, right? Like, that's the bar! That's what you want your friend group to be!"
Speaking of Strikers, the highly anticipated sequel to Persona 5, when asked if she could share anything about the new story, Erica promises that fans are gonna love it. "There's more Phantom Thieves – literally more Phantom Thieves! – and some really cool new characters. I don't wanna spoil anything, but Futaba, once again, goes through a lot. And…that's all I'm gonna say!"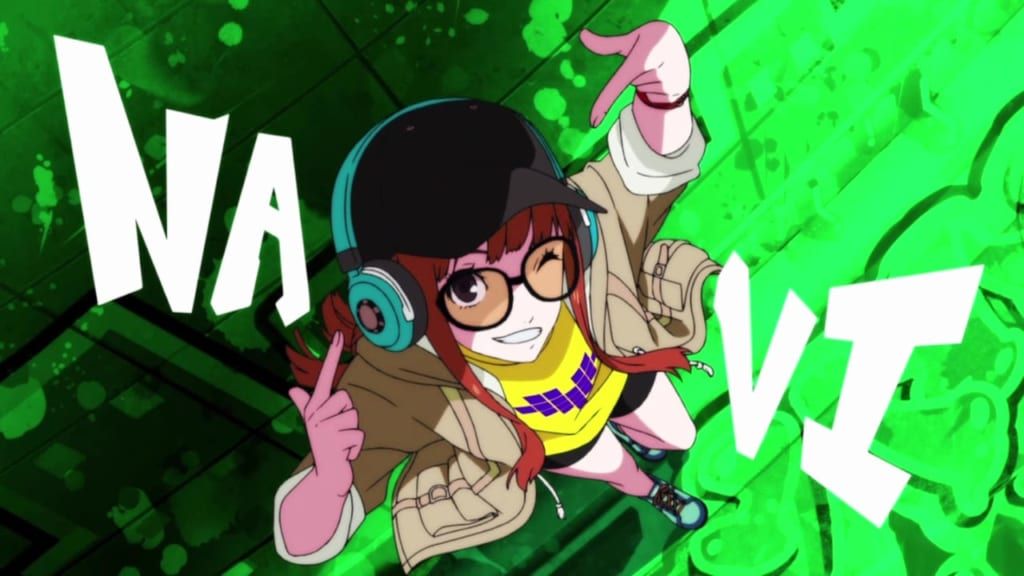 If being a part of one major JRPG franchise wasn't exciting enough, Erica also had the opportunity to voice a character in one of the biggest video game series of all time, Final Fantasy. Last year, she took on the role of Jessie Rasberry in Final Fantasy VII Remake. But although the game was only released last year, Erica's time in Midgar began years ago.
"Me and Gideon Emery [Biggs] were booked to do a trailer for the game at the PlayStation Experience [back in 2015]. It was the first English trailer, and Jessie had the first line! After recording for the trailer I waited four and a half years and then started recording for the actual game."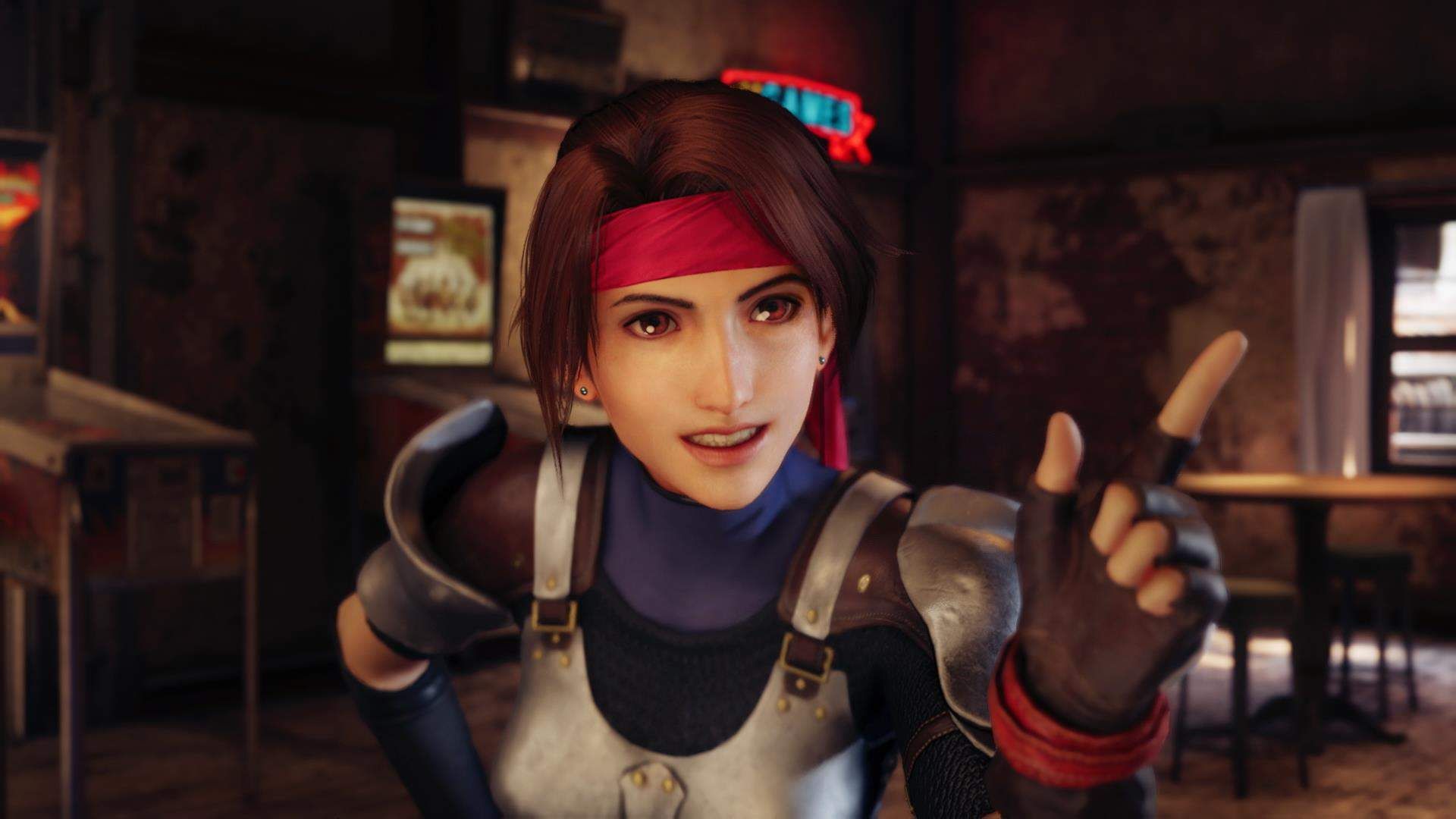 Fans of the original FF7 may only remember Jessie as a relatively minor character. However, Jessie was completely overhauled in the Remake, something Erica wasn't expecting. "Any voice actor is so lucky to be a part of a Final Fantasy game but to be this character who didn't have a massive part in the first game, and they decided to expand her so massively? I just felt like I was in a dream."
But even though she admitted to feeling a ton of pressure to do this character justice, Erica ultimately has a lot of love for Jessie: "She's not 'the golden girl'. She's not Tifa or Aerith. She's spunky and goes after what she wants. She has some traits that wouldn't be considered stereotypically 'feminine.' And I really like that. I am a lot more like Jessie than I am a Tifa or an Aerith."
While Futaba and Jessie might be Erica's two most notable recent video game roles, last year she also brought another important female character to life, Alyson Ronan in Dontnod Entertainment's narrative game Tell Me Why. When asked about her experience recording for the character, Erica admits, "I don't think I've cried as much as I did recording for that game. Anytime I was crying in the game, I was really losing it in the booth. I had to dig up some really ugly stuff inside of me and use it. But that's why I do what I do. It's like therapy for me. But I love the game that we made and I think it was really important."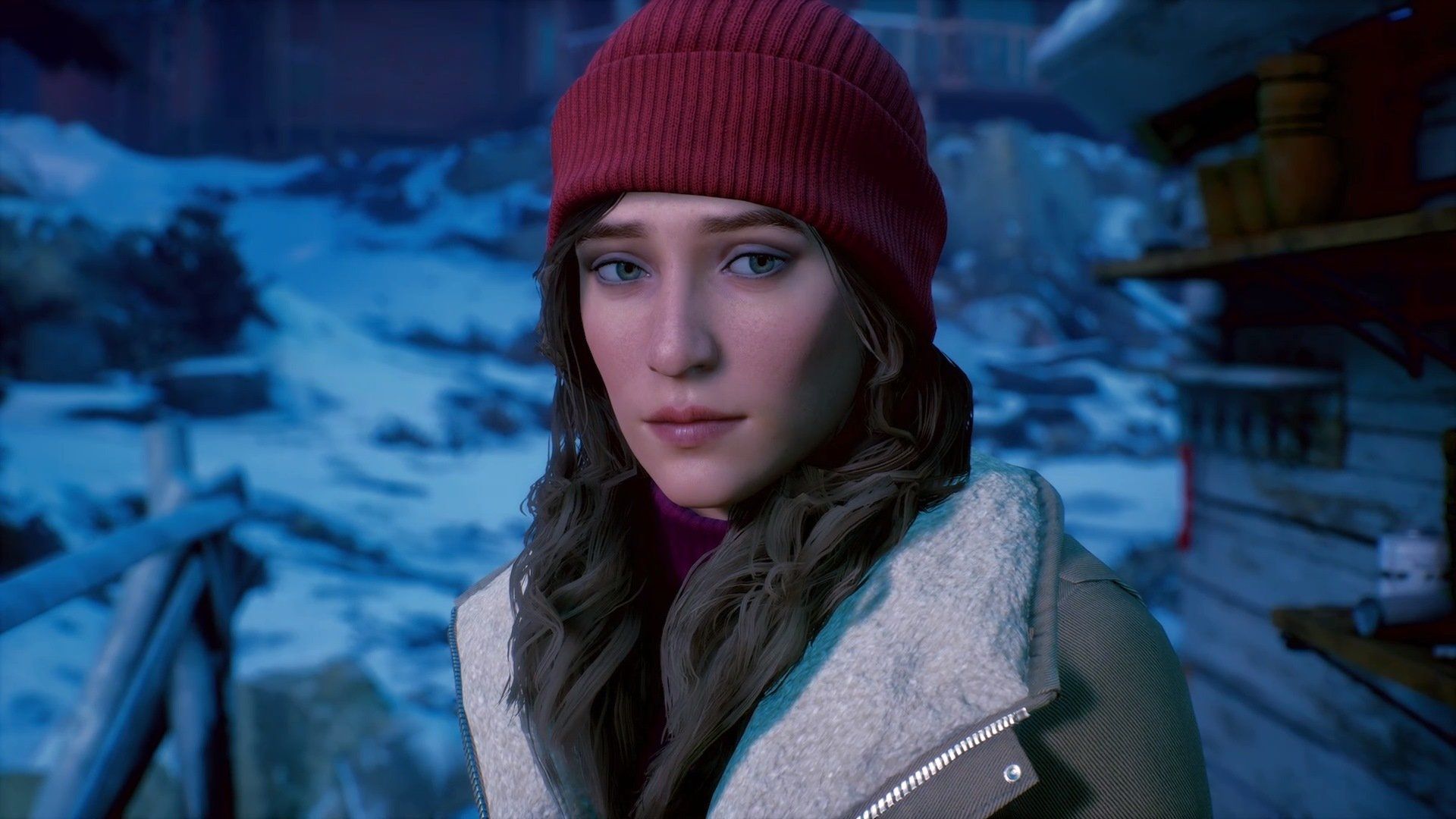 From Futaba, Jessie, Alyson, and so many more, over the last six years Erica has had the incredible opportunity to bring so many characters to life in video games, especially a bunch of fan-favorite characters. "I always say, It's one thing to book a role in a game," she explains, "It's another thing for that game to come out. It's another thing for the game to do well. And it's another thing for your character to be a fan-favorite. So a lot of things have to happen, and a lot of them have little to do with [the actor]!"
When asked how playing so many different female characters has affected her, she says, "I've played so many types of women, and that has really helped me understand that any type of 'femininity' is valid. I think I went through a phase in my life where I would mentally knock other women for wanting what I want. And now I understand that part of being a woman and being supportive of other women is being supportive of what other women want and how they want to exist in the world."
"Also," Erica adds, "trans women are women."
If her long list of voice over roles wasn't impressive enough, Erica is also a Twitch streamer, a fairly recent endeavor she took on last year during the pandemic. Though it initially began as a way for her to solely read scary stories to fans, her channel has transformed into, essentially, a Dead by Daylight hotspot. Erica, who used to love video games but fell off of them as she started getting more involved with the behind-the-scenes, is grateful to have fallen back in love with them. "Streaming has absolutely reignited my love for video games, which I'm super grateful for. I can't speak well enough about what Twitch streaming has done for me."
But if you were wondering if you can catch Futaba's voice actor yelling out Navigator quotes while doing a Persona 5 playthrough, Erica affirms that her channel "has nothing to do with [her] voiceover." Describing her channel, Erica explains, "I don't play games that I'm in. I play games that I like. It's very much me. In the past, I've felt the need to censor myself. But now, I'm like, 'I'm just gonna be me.' And if people wanna stick around for that, that's fine. If not, that's also totally fine. But streaming is very much for me."
Speaking of doing things for herself, when asked if there's anything she's looking forward to in the future, Erica says, "working on things I want to work on. Because I feel like, in the beginning [of my career], I was just doing everything. Everything anyone would try to throw at me. But now, I'm really looking forward to doing good work on cool projects with people I like."
And once we get in a post-pandemic world, Erica absolutely can't wait to meet fans again at conventions. "Twitch has kind of shown me a side of the fandom that I wouldn't have otherwise been able to experience. But I do look forward to doing conventions and meeting fans again."
All in all, Erica feels so lucky for all her opportunities.  "All of the struggle and hardship, like being told you weren't good enough or that you needed to be thinner or bigger…all of that, I feel, was worth it. Because I've found this awesome career that I really enjoy doing. And that I've been moderately successful at. To make a living in the entertainment industry is incredibly rare. I have been so fortunate over the last six years, so fortunate."
Thank you Erica for taking the time to speak with us! You can hear Erica Lindbeck reprising her role as Futaba Sakura in Atlus' upcoming title, Persona 5 Strikers, releasing February 23 for the PS4, Nintendo Switch, and PC via Steam. To keep up with Erica's adventures and updates, you can check her out on Twitter, Instagram, and Twitch.
NEXT: Exclusive Interview: Persona 5 Royal's Robbie Daymond on Akechi's Return, "Shuake", TikTok, & More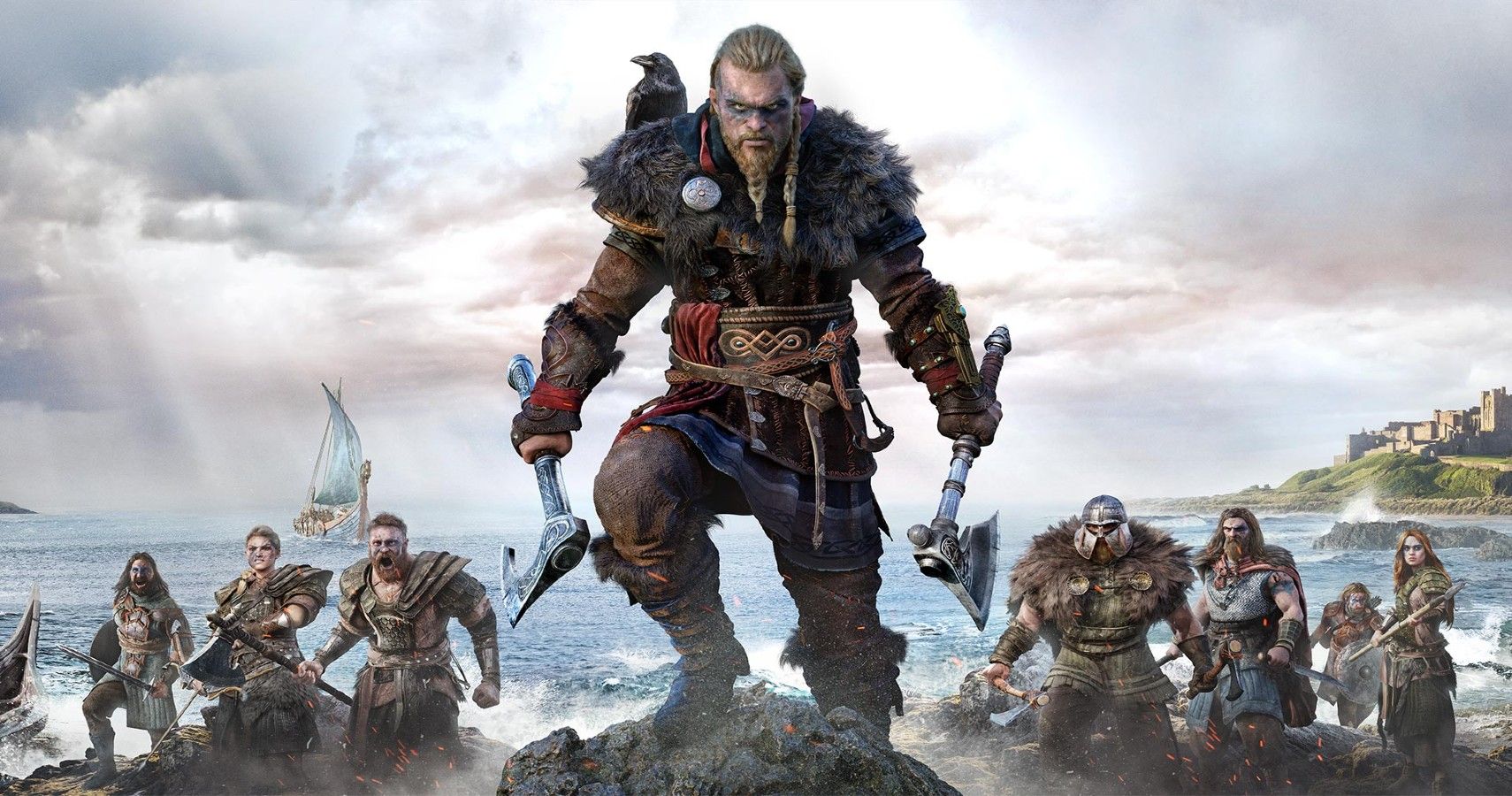 TheGamer Originals
Persona 5
Twitch
Final Fantasy VII Remake
Tell Me Why
Abby Espiritu is a writer and video game fanatic. While pursuing a Bachelor of Arts (double major) in American Studies and Modern Culture & Media at Brown University, she stumbled upon a Video Games Studies course where she got to read and write about her favorite RPG's, visual novels, and everything in between for an entire semester. While she loved the class immensely, she wondered what the heck she would do with all the information she had learned. Luckily for her, she found something to do with it – make a living in video game journalism! In addition to her articles on The Gamer, Abby's also written for publications like Gaming Top Tens, Gamers Decide, and Nerds & Scoundrels. Beyond her writing endeavors, Abby is also an onscreen and voiceover actress, as well as a casting production assistant based in New York City. Follow her on Instagram and Twitter: @missabbyespirit
Source: Read Full Article