I'm Calling It – PS5 Has The Best Video Game Launch Lineup Of Any Console Generation
This is it. I'm sticking my neck on the line and opening myself up to ridicule, but I'm calling it – PS5 has the best launch games of any generation. Yes, there might not be that many new games, but most of the ones that are releasing on launch day are certified bangers. You don't usually get that.
Console launch games are generally a bit poor. Developers haven't quite grasped how to take advantage of the power of new hardware, and a lot of games launch hoping that they can blind you to their averageness with fancy graphics. They might be shiny, but they're usually pretty shite. Not so with PS5.
We got a new Assassin's Creed in Black Flag when the PS4 launched, and it was probably the best game you could play on the new system at release. This time we've got Assassin's Creed Valhalla, and it's up there with Black Flag as one of the best games in the series.
Elsewhere we've got excellent experimental indie games like Bugsnax, we've got nostalgic and innovative platformers in Sackboy: A Big Adventure and Astro's Playroom – I've played the latter and it's an incredible technical showcase for the new technology in the PS5's DualSense controller. We've got expensive and brilliant triple-A games in Spider-Man: Miles Morales, Demon's Souls, Watch Dogs: Legion, and Call of Duty: Black Ops Cold War. It's genuinely astounding.
Here are the major games releasing on day one for PS5:
PS5 launch titles
Assassin's Creed Valhalla (multiplat)
Astro's Playroom (PS5)
Borderlands 3 (multiplat)
Bugsnax (PS5)
Call of Duty: Black Ops Cold War (multiplat)
Demon's Souls (PS5)
Devil May Cry 5: Special Edition (multiplat)
Dirt 5 (multiplat)
Fortnite (multiplat)
Godfall (PS5)
Marvel's Spider-Man: Miles Morales (PS5)
Marvel's Spider-Man: Remastered (PS5)
Mortal Kombat 11 Ultimate (multiplat)
NBA 2K21 (multiplat)
No Man's Sky: The Next Generation (multiplat)
Observer: System Redux (multiplat)
Overcooked: All You Can Eat (multiplat)
Sackboy: A Big Adventure (PS5)
Watch Dogs Legion (multiplat)
Now let's look at PS4 for a comparison:
PS4 launch titles
Assassin's Creed 4: Black Flag
Battlefield 4
Blacklight Retribution
Call of Duty: Ghosts
Contrast
DC Universe Online
FIFA 14
Flower
Injustice: Gods Among Us — Ultimate Edition
Just Dance 2014
Killzone Shadow Fall
Knack
Lego Marvel Super Heroes
Madden NFL 25
NBA 2k14
Need for Speed Rivals
Resogun
Sound Shapes
Super Motherload
Trine 2: Complete Story
Warframe
Like I said, that was a banger of an Assassin's Creed. Battlefield 4 wasn't bad either, but that's the worst Call of Duty game ever released. Remember the developer touting the fish AI? Remember the dog in the tank? Best forgotten.
Killzone Shadow Fall was the quintessential launch game – all style, no substance. It was one of those games you load up to show your mates the power of PS4, before quickly turning it off after the cool intro with the reflective skyscrapers because it was as dull as a pensioners' croquet tournament. And Knack! Let's not even go there.
Warframe eventually became a brilliant game, but it wasn't much cop at launch. The best game out of this lot was easily Housemarque's Resogun, an addictive and gorgeous shmup that showed off the particle effects the PS4 could pump out.
So, what about PS3?
PS3 launch titles
Blast Factor
Call of Duty 3
Genji: Days of the Blade
Madden NFL 07
Marvel Ultimate Alliance
Mobile Suit Gundam: Crossfire
NBA 07
NBA 2K7
Need for Speed Carbon
Resistance: Fall of Man
Ridge Racer 7
Tony Hawk's Project 8
Tiger Woods PGA Tour 07
Untold Legends: Dark Kingdom
Do I even need to say anything about any of these? Does anyone even remember any of them? I don't. Call of Duty was cool, I guess. Resistance: Fall of Man was decent as well, but how did Sony sell a single PS3?
PS2 launch titles
Armored Core 2
Dead or Alive 2: Hardcore
Dynasty Warriors 2
ESPN International Track and Field
ESPN X-Games Snowboarding
Eternal Ring
Evergrace
FantaVision
GunGriffon Blaze
Kessen
Madden NFL 2001
Midnight Club
Moto GP
NHL 2001
Orphen: Scion of Sorcery
Q-Ball Billiards Master
Ready 2 Rumble Boxing: Round 2
Ridge Racer V
Silent Scope
Smuggler's Run
SSX
Street Fighter EX3
Summoner
Swing Away
Tekken Tag Tournament
TimeSplitters
Unreal Tournament
Wild Wild Racing
X-Squad
There are three games I care about on this list: Timesplitters, SSX, and Tekken Tag Tournament. I guess I had a bit of fun with Kessen as well, but that's a long list with only a few games worth playing.
PS1 launch titles
Air Combat
Battle Arena Toshinden
ESPN Extreme Games
Kileak: The DNA Imperative
NBA JAM Tournament Edition
Power Serve 3D Tennis
The Raiden Project
Rayman
Ridge Racer
Street Fighter: The Movie
Total Eclipse Turbo
Zero Divide
Riiiiiiiiiiiiidge Raaaaaaaacer. It was crap, let's be honest. Rayman was alright, I guess.
As you can see, I'm fully correct – PS5 has the best launch lineup of any generation, and that's without even talking about backwards compatibility. PS5 allows you to play your entire PS4 library on it, with improved load times and smoother frame rates for many titles. A whole generation of PS4 exclusives is right there at your fingertips. And all of this delivered during a pandemic.
We might not have Cyberpunk 2077 or Destruction AllStars at launch as was originally planned, but we're off to an extremely strong start. I can't wait to see what kind of experiences we get once developers unlock PS5's full potential.
Next: PS5 Vs. Xbox Series X – Which Is Better?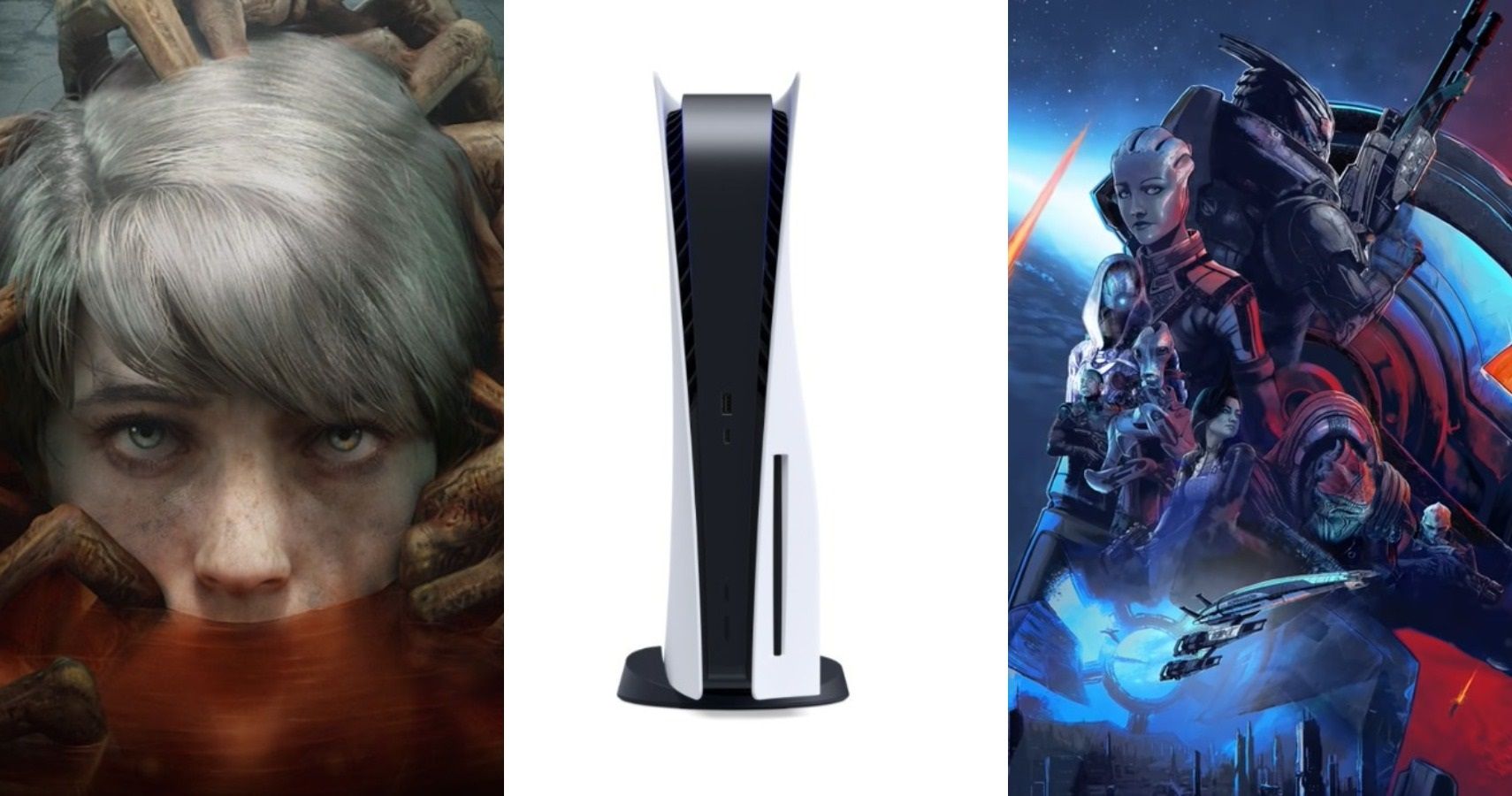 Kirk is the Editor-in-Chief at The Gamer. He likes Arkane games a little too much.
Source: Read Full Article