HyperX Cloud Revolver 7.1 Review: Plug And Play For All Your Gaming Needs
The HyperX Cloud Revolver 7.1 is a versatile gaming headset that will appeal to anyone that wants an all-in-one headphone option for PC, console, and mobile without the need to tinker with EQ settings or Bluetooth connections. The price and performance of the headset does put it a bit more on the enthusiast side of the market, but it lacks the kinds of features and customization that one might expect from a high-end gaming audio device. Ultimately, the Cloud Revolver 7.1 fits the bill for someone that is happy to pay for quality and just wants it to work right out of the box. This is one of the most convenient 7.1 headset I've ever tested thanks to the detachable 3.5mm audio cable and hybrid sound card/volume controller, but if you're looking for something you can fine-tune, this might not be the headset for you.
The HyperX Cloud Revolver 7.1 is a lightweight, wired, over-the-ear headset with a detachable microphone and an external sound card built into the cable. It has a durable braided cable with a USB Type A connection for PC and console, as well as a detachable 3.5 mm connection for connecting to controllers, mobile devices, and the Switch. This versatility is my favorite thing about this headset because it means I can use the same headphones on all my different consoles and devices. You'll only get the benefits of the inline sound card, including virtual surround sound, from a USB connection, but the audio quality you get from the 3.5 mm connection is still fantastic.
The headset has a single steel band across the top above a padded headband attached with elastic so that you get the perfect fit without the need to adjust. They're incredibly lightweight and comfortable, but because they don't adjust vertically, the horizontal tension of the ear cups against your head is what holds the headset in place. This creates a great seal that improves noise suppression and audio quality, but it may also lead to fatigue or ear pain for some. I found the Cloud Revolver to be a bit more uncomfortable after several hours of use with similar headsets that sit firmly on top of my head, but there's no denying that Revolver offers much better isolation.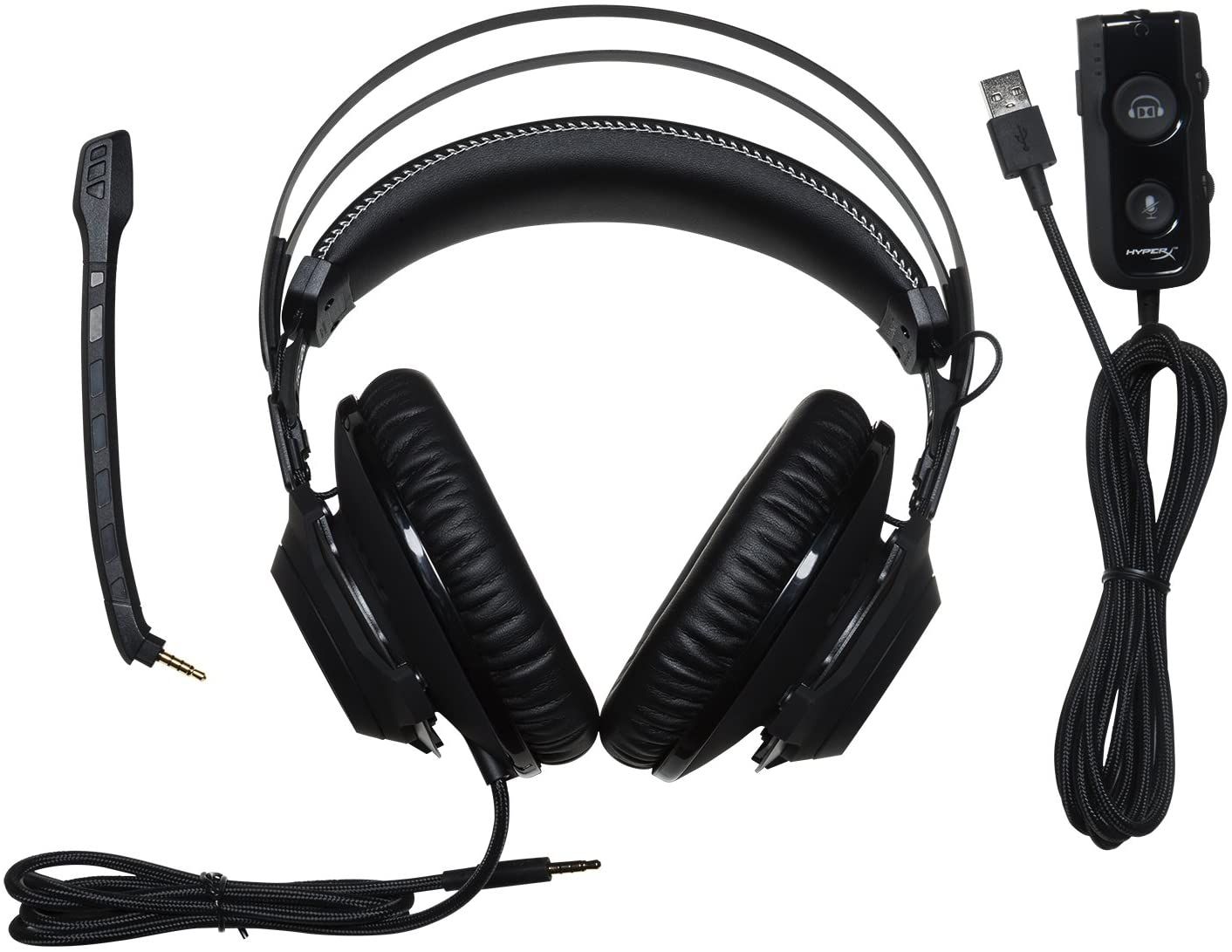 The microphone quality is good, though it tends to ride the high end a bit too much, giving your voice a tinny quality. It's detachable, which adds to the headset's "use anywhere" quality, but I'm really not a fan of removable microphones and would have much preferred that it retracted or rotated up. It's worth mentioning that it's definitely the most durable and removable microphone I've ever seen on a gaming headset.
The aforementioned audio control box has toggles for both volume and microphone volume, as well as a mute button and a toggle for 7.1 virtual surround sound. There are no controls or buttons on the headset at all. The box has a clip so that you can attach it to your shirt or pants to keep track of it, but I still find myself fiddling around for it anytime I want to adjust the volume or mute myself. I've got it attached to my desk with a bit of Blue-Tack, which makes it easy to detach the 3.5 mm cable when I want to switch to another device, but it's still less convenient than just having the controls on the headset itself. The volume controls don't give any indication when you're at the max or the minimum, and there's no mute indicator on the microphone itself, which would have been nice. There also aren't any EQ settings at all beyond the 7.1 toggle, so hopefully you're happy with the sound as is. You can make adjustments using Windows Sonic on PC, but unfortunately, this version of the Cloud Revolver does not support Dolby Atmos. Probably not a deal-breaker for people that just want a nice quality plug-and-play headset, but another example of what audio enthusiasts may want to stay away.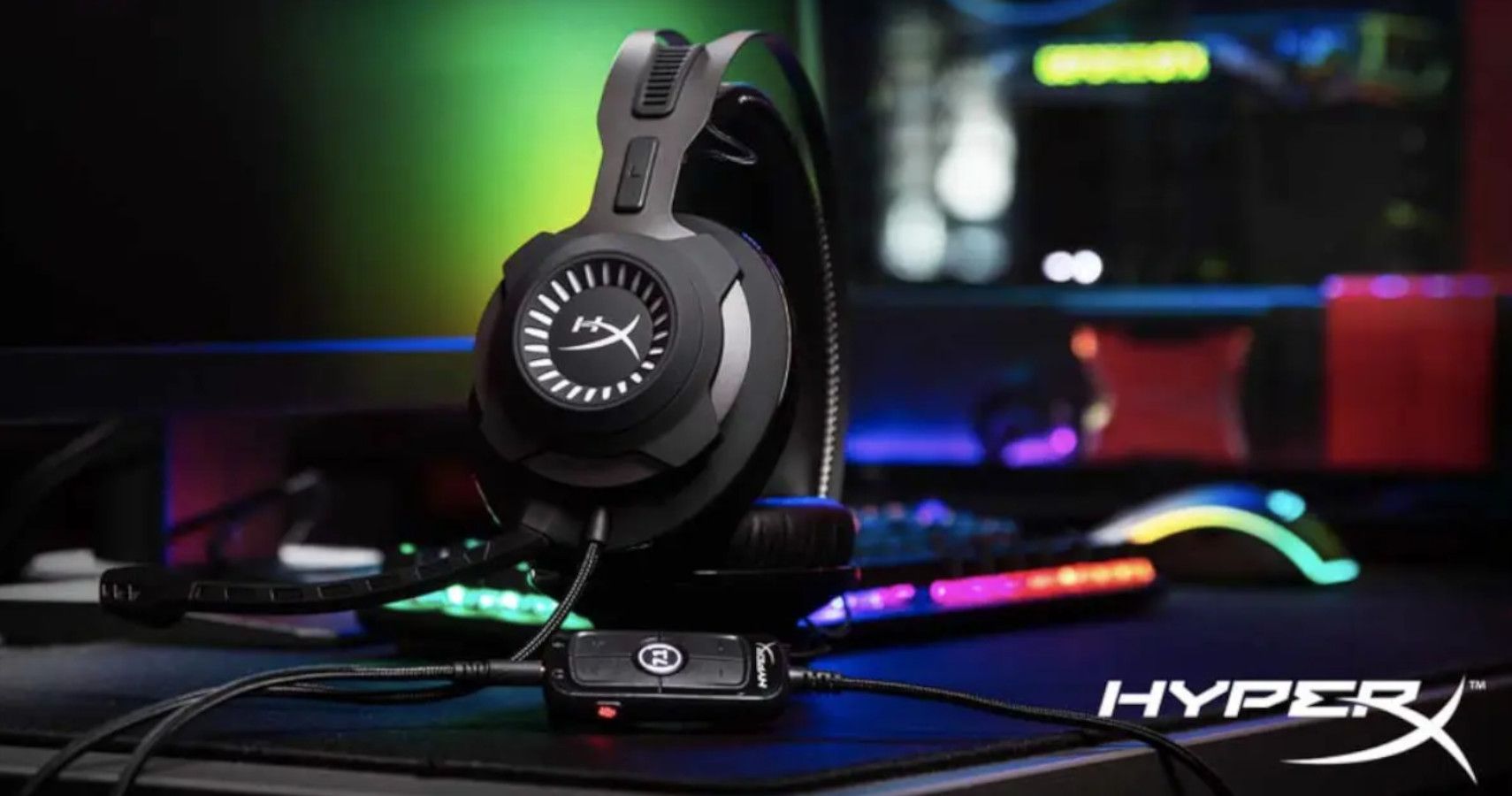 Luckily, the 7.1 virtual surround is phenomenal as is. I tested the 7.1 in a variety of shooters and action games like Destiny 2, Apex Legends, Hitman 3, and Resident Evil Village, and found that the directionality and quality of the surround sound rivaled even my Astro A50s. For the price, this is actually a great way to get a high-quality surround sound experience.
You can get a gaming headset that offers more features for the same price, but I have an adoration for the Cloud Revolver 7.1's 'no fuss, no muss' design. The materials used in the build, including the steel band, memory foam pads, and 50mm drivers have every indication of being resilient and built to last. I had no problem using the headset on my PC, PS4, PS5, and Switch, and I can definitely see these headphones being a great solution for players that switch between devices a lot. I'm not a huge fan of the audio control box, but it's yet another quality piece of this device that just works and doesn't seem like it will ever break. If you're the type that likes your devices high quality and simple, look no further.
Source: Read Full Article