GTA Online: Best User Created Races
If you're tired of driving around the same old street races in GTA Online, check out these imaginative and thrilling user created tracks.
Rockstar has been pumping out new content for GTA Online for about seven years now. While every new mission, vehicle, and activity is well appreciated, they just can't compete with their own playerbase when it comes to the sheer amount of content being made. Sure, not everything is well made or worth your time, but those who really put in the time and effort have made some truly special creations. The dedicated race track builders in GTA Online in particular have put together hundreds of maps over the years that have far surpassed the official tracks. Thanks to the dedicated YouTube creator Broughy1322 highlighting these creators, we have been able to find the absolute best tracks created by the community you need to take for a spin.
Best User Created Races In GTA Online
Rapid Vapid Rally – PS4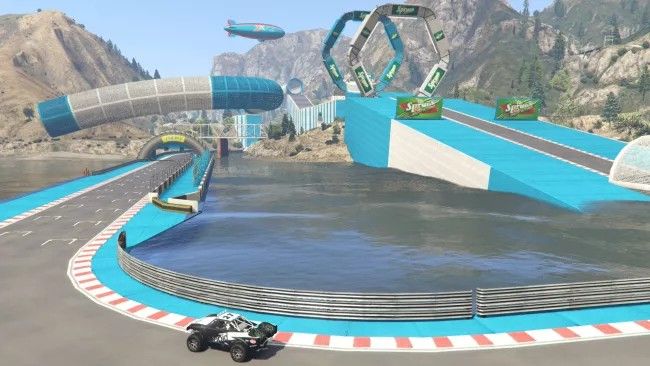 This stunt track will take you across treacherous terrain and plenty of opportunities to slip off into the water. You'll be behind the wheel of either Trophy Trucks or Desert Raids from the Off-Road vehicle class, making this track quite the test of your driving abilities.
Colour Trip – PC
This stunt track is nothing like the first, and takes the "trip" part of its name quite seriously. You'll almost be assaulted by all the colors you speed through after a deceptive start in Blaine County. Once you take a turn and launch yourself onto the massive structure, you'll be holding on for dear life as you fly through rainbow tunnels and skirt along walls.
Chaps Racetrack – PC
If you're more of a traditional racer, Chaps Racetrack is a perfect place to test your skills. The track masterfully combines user created paths with the existing roads in the Grapeseed section of the map to facilitate those high octane moments on the track.
The North Loop – PC, PS4, XBO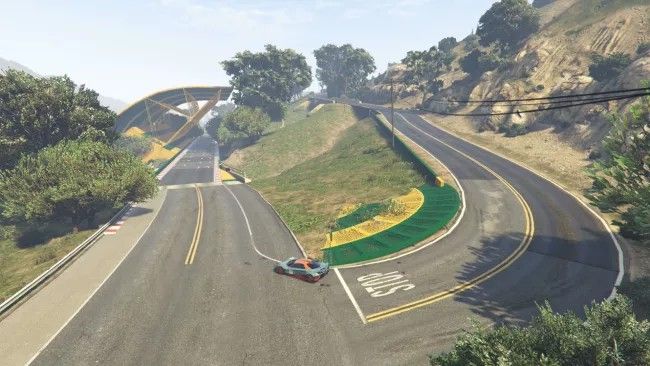 If you fancy yourself a skilled circuit racer and haven't taken on The North Loop, now is the time to remedy that. This track has been held as one of the toughest of its kind since it was released way back in 2014, and really pushes you to be as consistent as a true circuit racer to get a decent time.
BiancoFuori FA – PS4
This map goes above and beyond to fully recreate the full experience of a circuit race. This track is complete with pit lanes, stands, and specially built viewing areas for spectators to cheer on the racers. Plus the track itself is a joy to ride. Again built off the base of Grapeseed, new additions make this an exciting track that really goes the distance.
In Spades – PS4
Rushing through the docks and shipping area of GTA, this right race will keep you on the edge of your seat as you round tight corners, fly under low bridges, and narrowly avoid obstacles. The track opens up in a few areas as opportunities to overtake those ahead, but quickly snaps back to intense turns and narrow lanes to keep you on your toes.
Snerle – PS4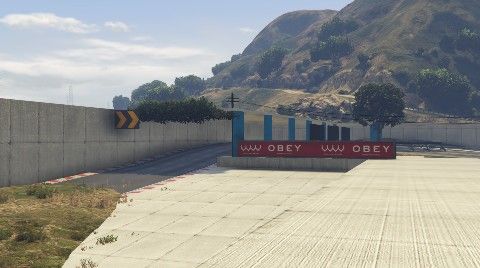 If you like barely hanging on, skidding around coreners and bumping your opponents just trying not to lose control and spin out, Snerle has you covered. Alternating between paved, dirt, and off-road sections, holding a top spot is never guaranteed for long. Just make sure to heed the description's warning and watch out for that last turn.
Source: Read Full Article