Ghostrunner's Kill Run Mode Is High-Intensity Fun
Roughly six months after its initial release, Ghostrunner is receiving some brand-new game modes in a free update today on all platforms (PC, PS4, Xbox One, and Switch). In addition to the long-requested addition of "Photo Mode", the high-octane "Kill Run" mode brings a series of challenge levels that are reminiscent of the Pure Time Trials DLC that the original Mirror's Edge received more than a decade ago. Think parkour challenges set to a strict time limit and you'd be on the right track.
Acquiring the extra levels is a matter of simply updating your game, but publisher 505 Games gave me an advanced preview of the new content to sample out. I wouldn't go so far as to say these levels are worth reinstalling Ghostrunner, but they certainly scratch the itch for extra levels. It's nice to see unique maps coming in a free update, even if the amount of them is small.
Encompassing five different trials in areas that will be familiar to players that have completed Ghostrunner's campaign, Kill Run has you racing against a clock to a finish line while navigating obstacles and dispatching foes. If you kill any of them, you'll gain a few seconds that will potentially increase your medal at the end. There are also small clocks you can nab that add an additional second a la Crash Team Racing's time trials.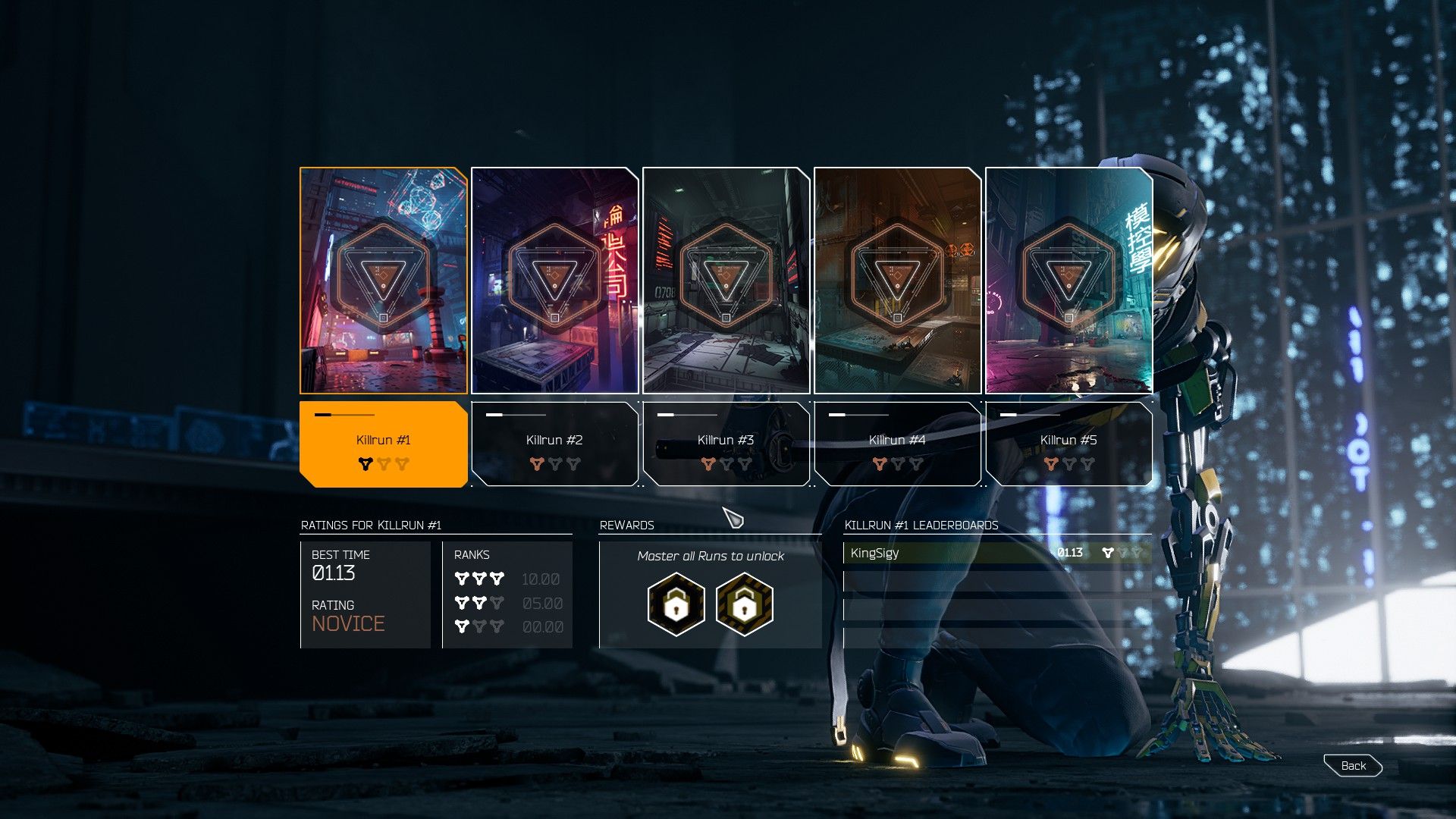 Jumping right in after not having played the game for a few months was jarring, but all of the mechanics come rushing back in short order. You have access to every upgrade acquired throughout the campaign, so you'll be able to deal with enemies in whichever manner you see fit. The level design encourages you to get creative, so you can completely skip foes or use temporary power-ups to make shortcuts on the fly. It's highly addicting, much like the main game was.
The only real issue is that you absolutely must finish each level within the allotted time. That's fine for challenge-hungry players, but it can be frustrating to repeatedly run out of time with the finish line in sight and have no way to practice a run to see where you can make up extra seconds. Only the last level got to me as the timer starts at 52 seconds, meaning you can go back a minute or two depending on where you perish.
It's a solid start to what hopefully becomes more substantial additions in the future. With 505 Games now having ownership of the Ghostrunner IP, I do believe we'll see better things in the future. For now, anyone waiting on those next-generation ports will have a solid bit of extra content to dig through. Everyone else can potentially wait for when 2021's roadmap is finished.
Next: Ghostrunner Review: Cyber Power Fantasy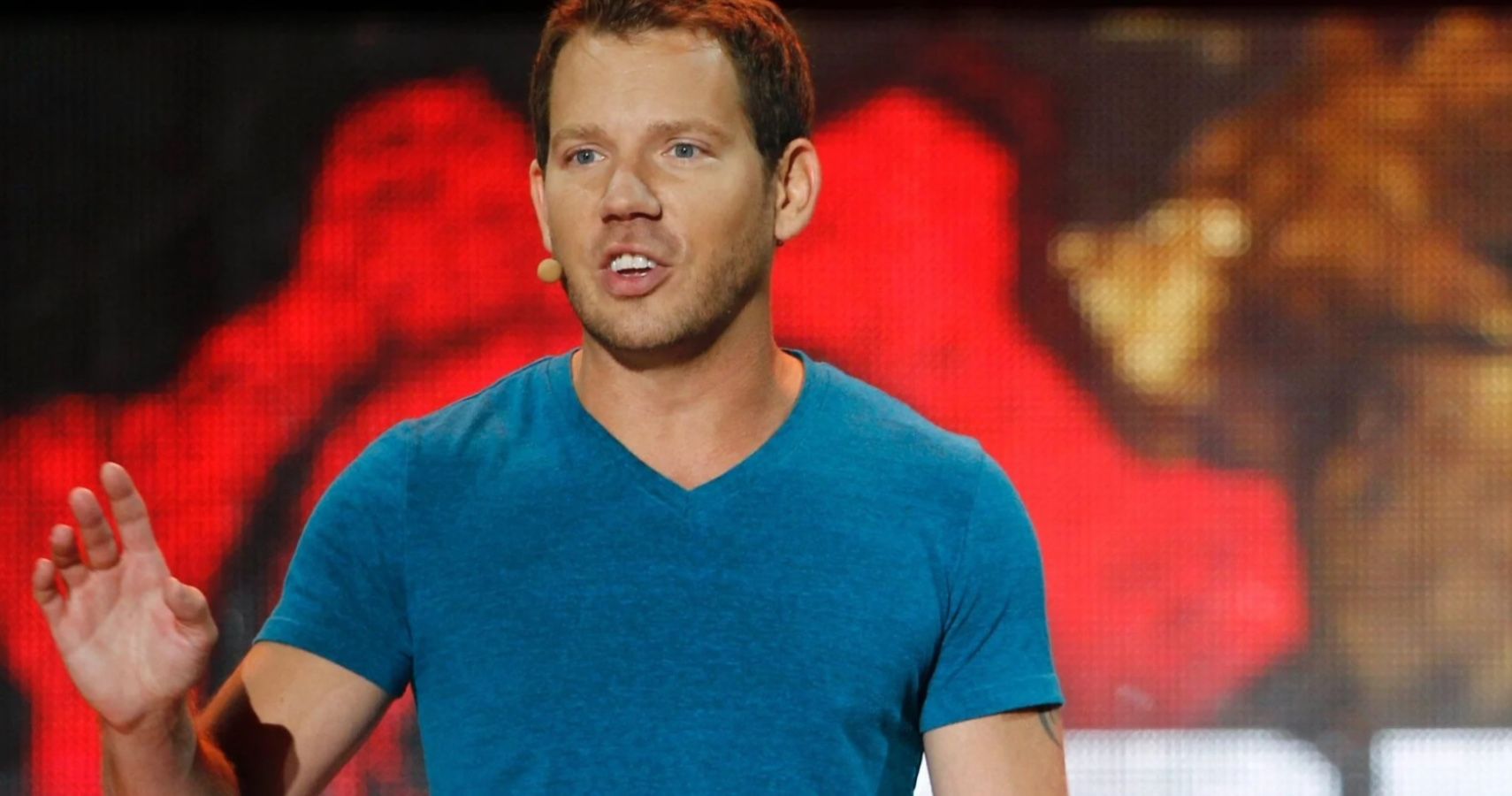 TheGamer Originals
Game Previews
3D Realms
Ghostrunner
Peter is an aspiring writer with a passion for gaming and fitness. If you can't find him in front of a game, you'll most likely find him pumping iron.
Source: Read Full Article