From Raymond To Nudibranch, Here's How Autocorrect Spells The Names Of All 151 Original Pokemon
Earlier today, as I was browsing through Reddit, I came across a post in which a random redditor had conducted a fascinating experiment: plugging Pokemon names into autocorrect in order to see what their phone thought they were actually trying to spell.
Nidoran was nicotine. Mienshao was mineshaft, and Passimian was… pessimism? That's deep as the ocean, man.
Anyway, this gave me a pretty good laugh, so I decided to try out my own version of it. At first I wanted to do every Pokemon ever, but that would end up being over 20,000 words at the rate I write. In order to make things a bit more manageable, I decided to just take the original 151 Pokemon from Red & Blue.
This incredibly important scientific experiment was conducted using my phone, a Samsung Galaxy S10e. Here are the results, for which I expect to win a Nobel Prize for… I don't know, Chemistry, or something.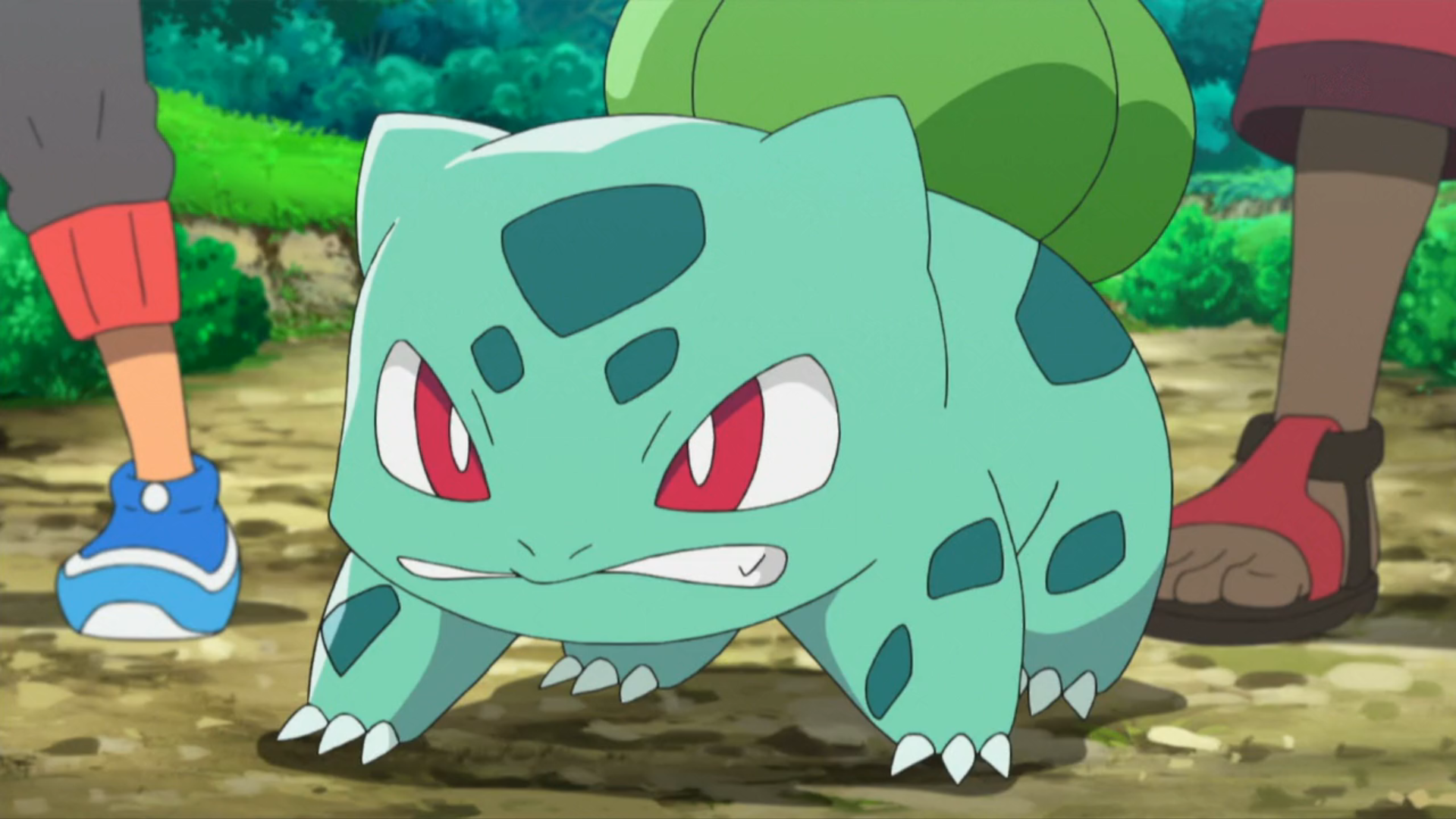 Bulbasaur: Bulawayo, a city in Zimbabwe.

Ivysaur: Ivybridge, a town in England.

Venusaur: My phone came up with nothing. Venusaur is too powerful.

Charmander: Charminster, a village in England.

Charmeleon: Chameleon, a reptile that Charmeleon is actually based on – nice!

Charizard: My phone appears to recognize this one, which says a lot about how overused this very-good-but-not-as-good-as-you-think Pokemon is.

Squirtle: My phone also recognizes this but Squirtle is pure and amazing and brilliant and what I said about Charizard doesn't apply here. Next.

Wartortle: Warhorse, like that sad movie Spielberg did.

Blastoise: Samsung Galaxy has no idea what a massive tortoise with water cannons is, apparently.

Caterpie: You'll never believe this, but autocorrect seems to think "Caterpie" should, in fact, be "caterpillar." Who knew?

Metapod: Metaphor. Autocorrect's spelling of Metapod is more interesting than Metapod. Haha.

Butterfree: Aha! Not "butterfly," but "butterflies," which is especially interesting when you consider that the plural of Butterfree is also Butterfree, so it's basically the same thing anyway.

Weedle: Weekley, which is the surname of a 19th Century etymologist and lexicographer named Ernest, apparently, as well as such a common misspelling for "weekly" that Google corrected me when I typed it in. Come on folks – there's no e in weekly. Wait a minute…

Kakuna: Kaduna is the capital of Kaduna State, which is on the Kaduna River in Nigeria.

Beedrill: Beeding, another UK village – two of them, actually.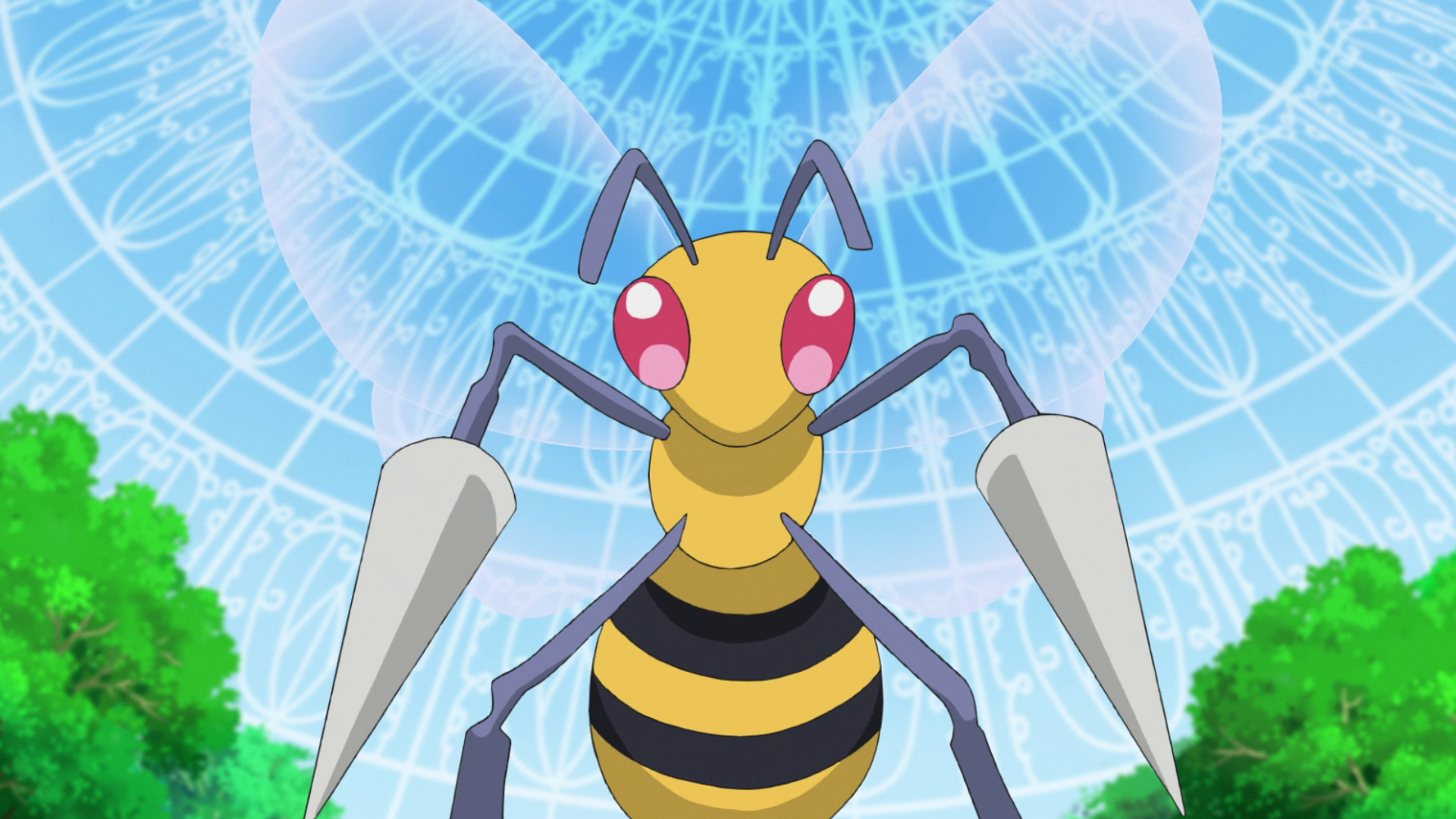 Pidgey: Pidgeot? What? Why does my phone have "Pidgeot" in the dictionary and not "Pidgey"? What sort of conspiracy is this?

Pidgeotto: Pidgeot to – Pidgeot to where? Why is my phone so obsessed with Pidgeot?

Pidgeot: I mean, it's Pidgeot again, but imagine how funny it would have been if it wasn't.

Rattata: Rattail, as in the haircut, not a rat's tail. Well, yes, a rat's tail, but the one where you just sort of let a very skinny ponytail grow from an otherwise short haircut. Sort of like a Padawan braid from Star Wars, but far less stylish.

Raticate: Rate are. I'm not really sure what to do with this one. Not very funny, I suppose.

Spearow: Spears. As in the weapons. Understandable, Samsung Galaxy.

Fearow: Fears – look, at least it's consistent.

Ekans: Evans, like the surname. Or, if we want to get really creative, we can say "snave," given that Ekans is just snake spelled backwards because Game Freak was incredibly creative in the mid '90s.

Arbok: Arbor, like the thing big gardens have for growing plants and trees on. You can knock Arbok out of a tree in New Pokemon Snap, which is very funny. Those two things are kind of connected.

Pikachu: Believe it or not, autocorrect knows this one. I wonder why?

Raichu: Autocorrect does not know stronk Pikachu, further reinforcing the fact that the big orange boi is drastically overshadowed by its younger, more famous electric chonk child/sibling/however Pokemon families work.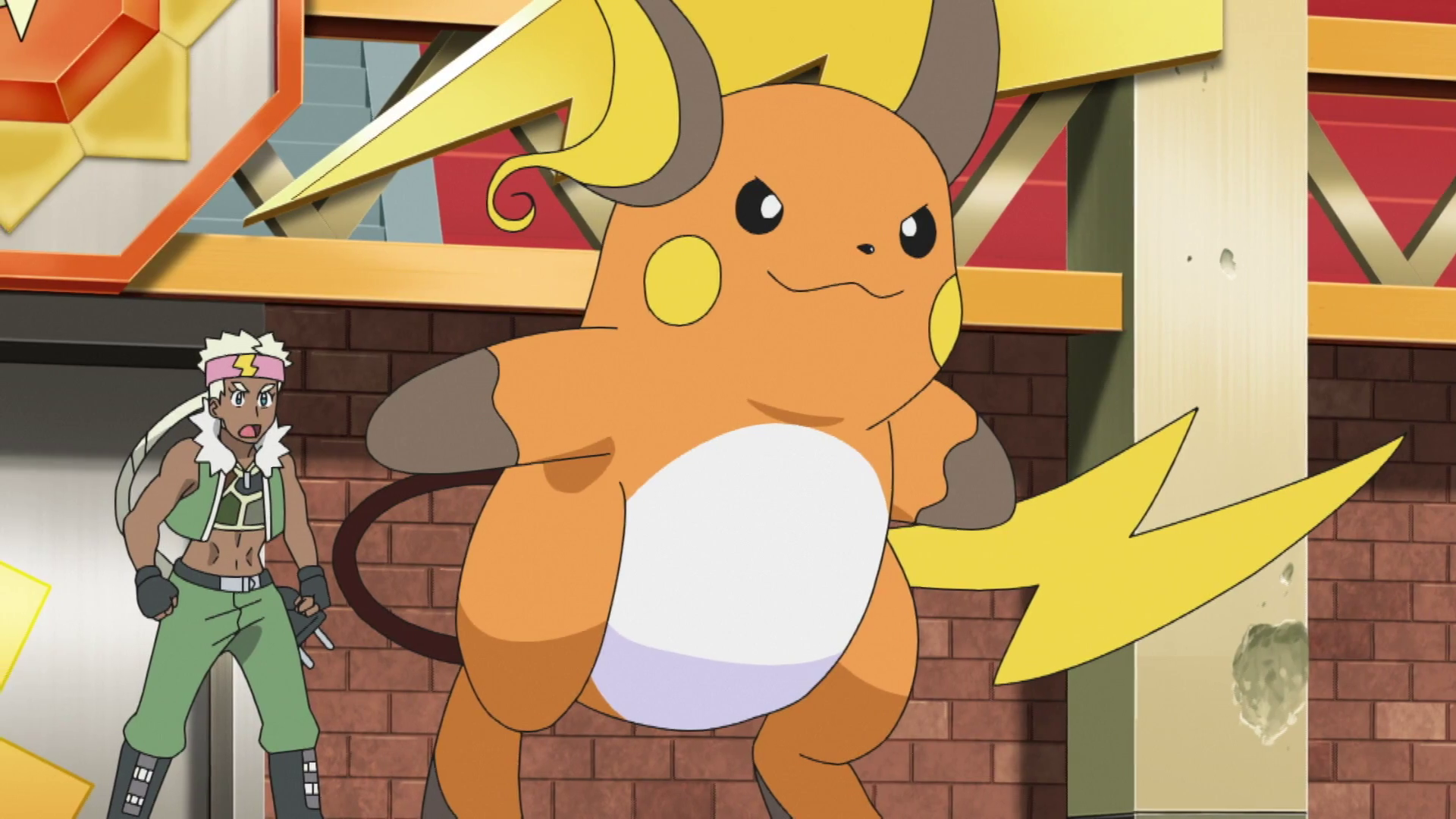 Sandshrew: Sandford, yet another village in England. There's a pretty strong case to be made for villages in England secretly being named after Pokemon.

Sandslash: Sandblast – finally something five-year-old me would have thought sounded really cool! Petition to change Alolan Sandslash to Alolan Sandblast in Gen 9.

Nidoran: I typed in Nidoran several times because there are two different types, expecting the same answer. Nope, autocorrect has decided it is so unsure what a Nidoran is that it suggested, "Nigerian," "midrange," and "nudibranch." Do with this information what you will.

Nidorina: A type of Vitamin B, apparently. Sure.

Nidoqueen: Unfortunately, my phone has no idea what Nidoqueen is. Sad.

Nidorino: Nicotinic, which is a descriptor for the effects nicotine has on your nervous system. Don't smoke, folks. Don't be like Nidorino – make sure you get enough Vitamin B like Nidorina instead.

Nidoking: Nipping, which means to bite something – which Nidoking definitely does – or move somewhere quickly, which Nidoking also definitely does.

Clefairy: Cleobury, part of the name of

yet another

English town, but – get this – also the surname of a famous organist. You know, the sad piano.

Clefable: Cleanable. Clefable is cleanable in Cerulean City cave (it's not really located there, I just saw an opportunity for a tongue twister – sorry).

Vulpix: Vultures. Wrong animal, phone! You idiot!

Ninetales: Nineties, the best decade because I was born in it. Next.

Jigglypuff: My phone has no idea what a Jigglypuff is.

Wigglytuff: As if Jigglypuff was bad, my phone gave up on this one before I even finished typing.

Zubat: Zapata, as in Emiliano Zapata, a leading figure in the Mexican Revolution who is credited with inspiring the Zapatismo movement. Imagine Zubat trying to start a movement – it would be laughed out of Mt Moon.

Golbat: Another. Village. In. England.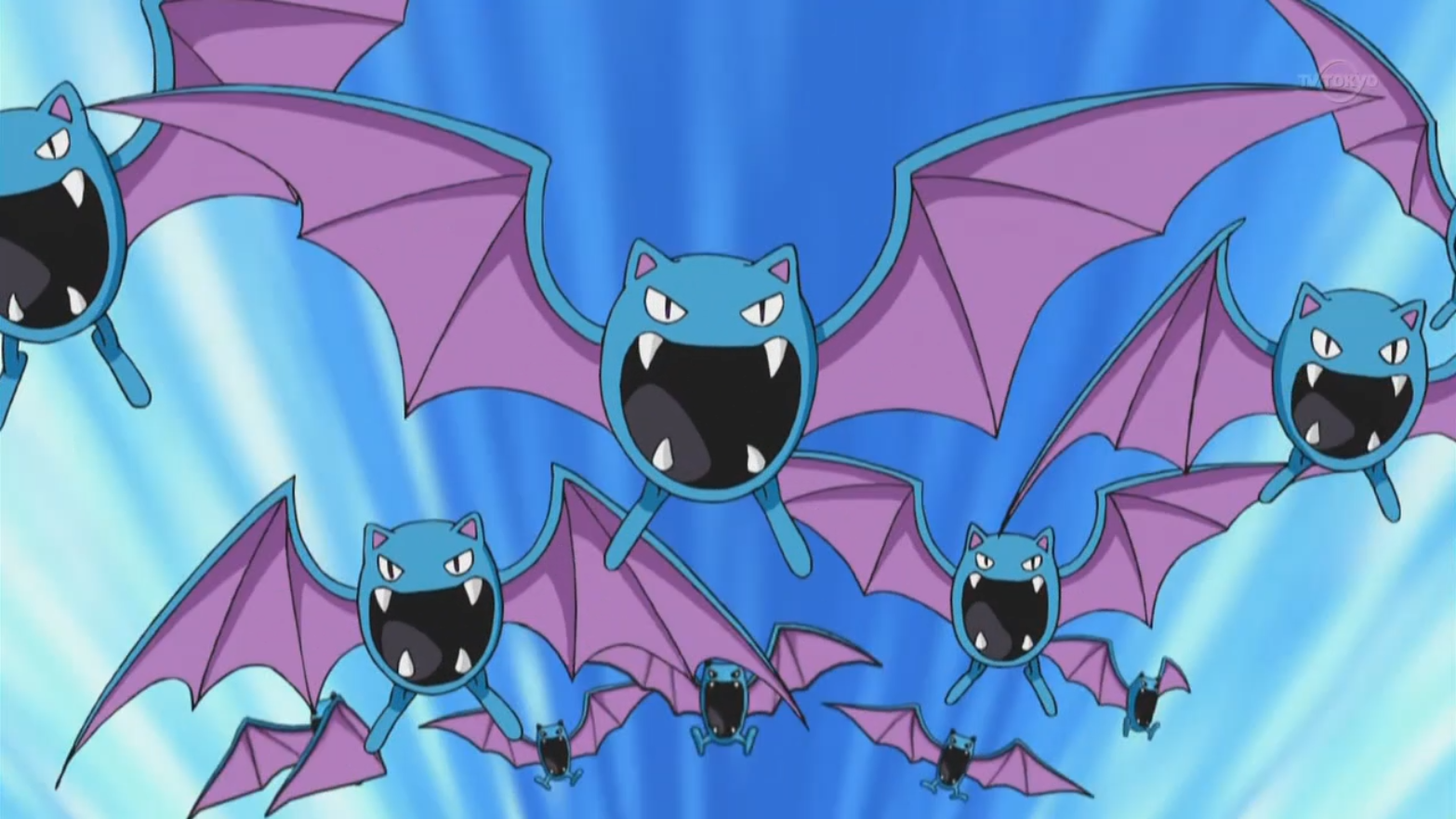 Oddish: Oddity, as in, yes, Gloom is an oddity.

Gloom: An actual word, and yet my phone still feels the need to correct it to "gloomy." A gloomy oddity, if you will.

Vileplume: As if my phone has any idea what this is. Come on.

Paras: Paris, obviously, as in the city in France and the name of the character Orlando Bloom plays in Wolfgang Petersen's Troy. Actually I misspelled "Paras" as "Paris" but I already started typing. "Paras" is actually "parasol," according to autocorrect, as in the umbrella. Cool.

Parasect: Parameters. We get it, Parasect, you're trying to sound clever because nobody likes you. Go on, back to the cave there, off into the dark with you where nobody can see you. There's a good lad – no, no coming back out. Bye now.

Venonat: Benington, which, you guessed it, is

yet another city in England

.

Venomoth: Venomous. Wow, this one actually makes sense! Sort of. Not really. Anyway.

Diglett: Dilettante, or a person who maintains an amateurish interest in the arts. Sort of like a philistine who pretends – hang on, are you trying to tell me that Diglett is not an artiste? Blasphemy!

Dugtrio

: Duviri – when I google this all that comes up is a Warframe expansion. How does my phone know more about a Warframe expansion than a Pokemon who has been around for over two decades as part of the most profitable entertainment franchise in history? Alright, Mr Samsung Galaxy, we know you were at TennoCon in 2019.

Meowth: Meowed, which makes perfect sense. Even the talking one occasionally meows.

Persian: While my phone recognizes this word, I reckon it's thinking of the ethnic group and language as opposed to Giovanni's fancy cat.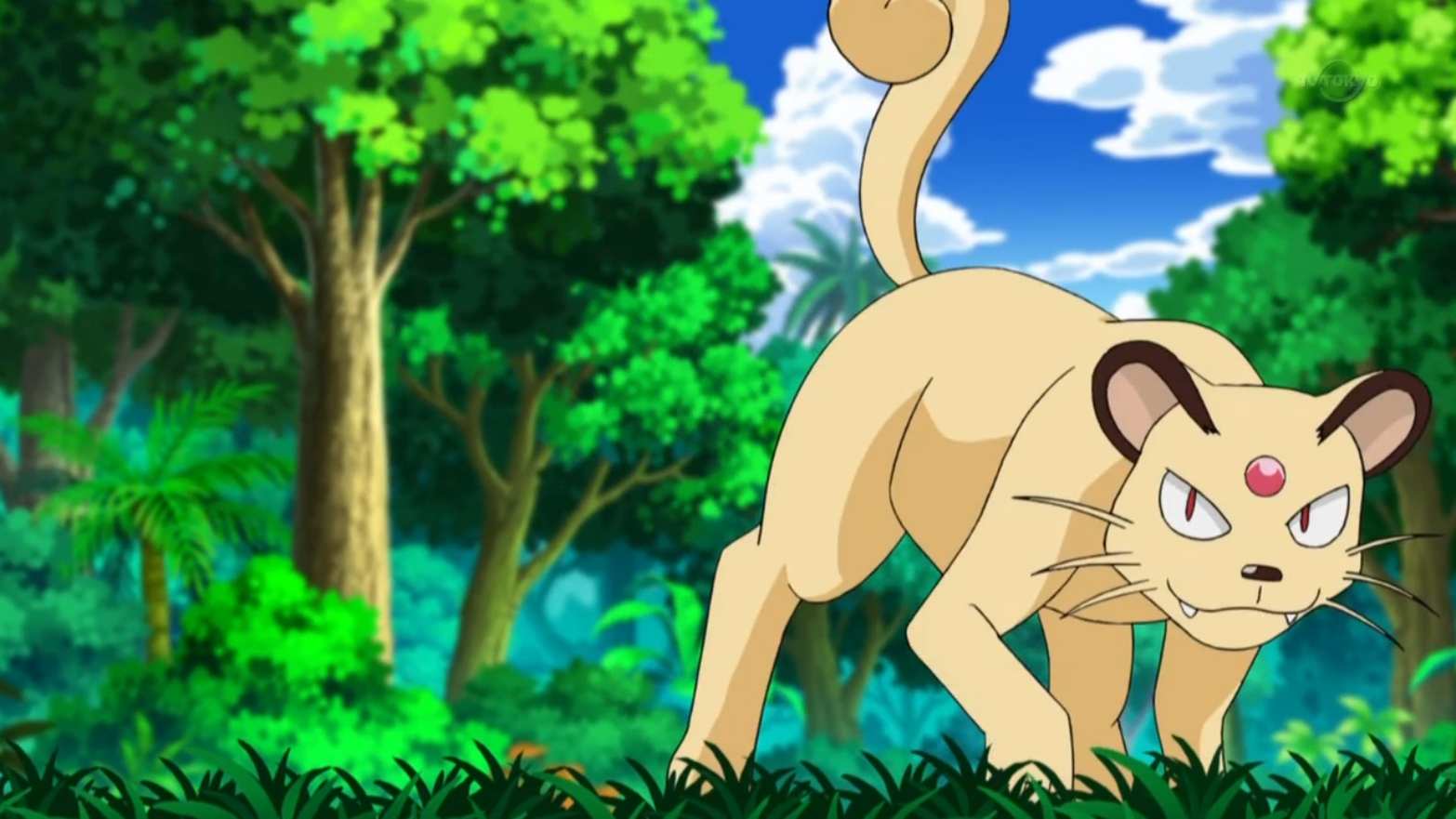 Psyduck: Payback. I'm not going to lie, that's pretty badass, Psyduck. Pretty badass indeed.

Golduck: Goldschmidt, an annual geochemistry conference and the surname of a famous baseball player. Do you reckon Golduck is more of a geochemist or a slugger? I'm betting Golduck could make Babe Ruth look like Baby's Tooth-just-fell-out-cause-he's-a-baby. Next.

Mankey: Monkey. Close, phone, but no cigar.

Primeape: Prime apex, a mixture of a Transformer with a popular battle royale made my Respawn. Hang on, that just sounds like Titanfall…

Growlithe: Growling. I would say accurate, but Growlithe can't actually learn Growl – it learns Howl instead. I've taken to calling it Howlithe ever since I learned that incredibly fascinating intellectual fact.

Arcanine: My phone has no idea what's going on with this one, which is a bit of a shame. I was hoping for, like, Arkansas, or something.

Poliwag: Poling, which refers to some kind of metallurgy procedure. I'm not a metallurgist so I don't really know what the craic is with this one. Next.

Poliwhirl: Polishing. Maybe Poliwhirl is secretly a really clean Pokemon. I don't know for sure though, I've never seen one.

Poliwrath: Polwarth, a type of sheep. Ha! We knew you weren't as tough as you claimed to be, Poliwrath. Ya big sheep ya. What's that mutton chops? Hahaha.

Abra: Abraham, some lad from the Bible.

Kadabra: Kamakura, a city in Japan.

Alakazam: I can't tell if my phone knows this or not, but I assume it does as per the popular scientific theory of "abracadabra, Alakzam!" To this day I have no idea why the order of evolution in this family goes Abra, Kadabra, Alakazam. Really mysterious.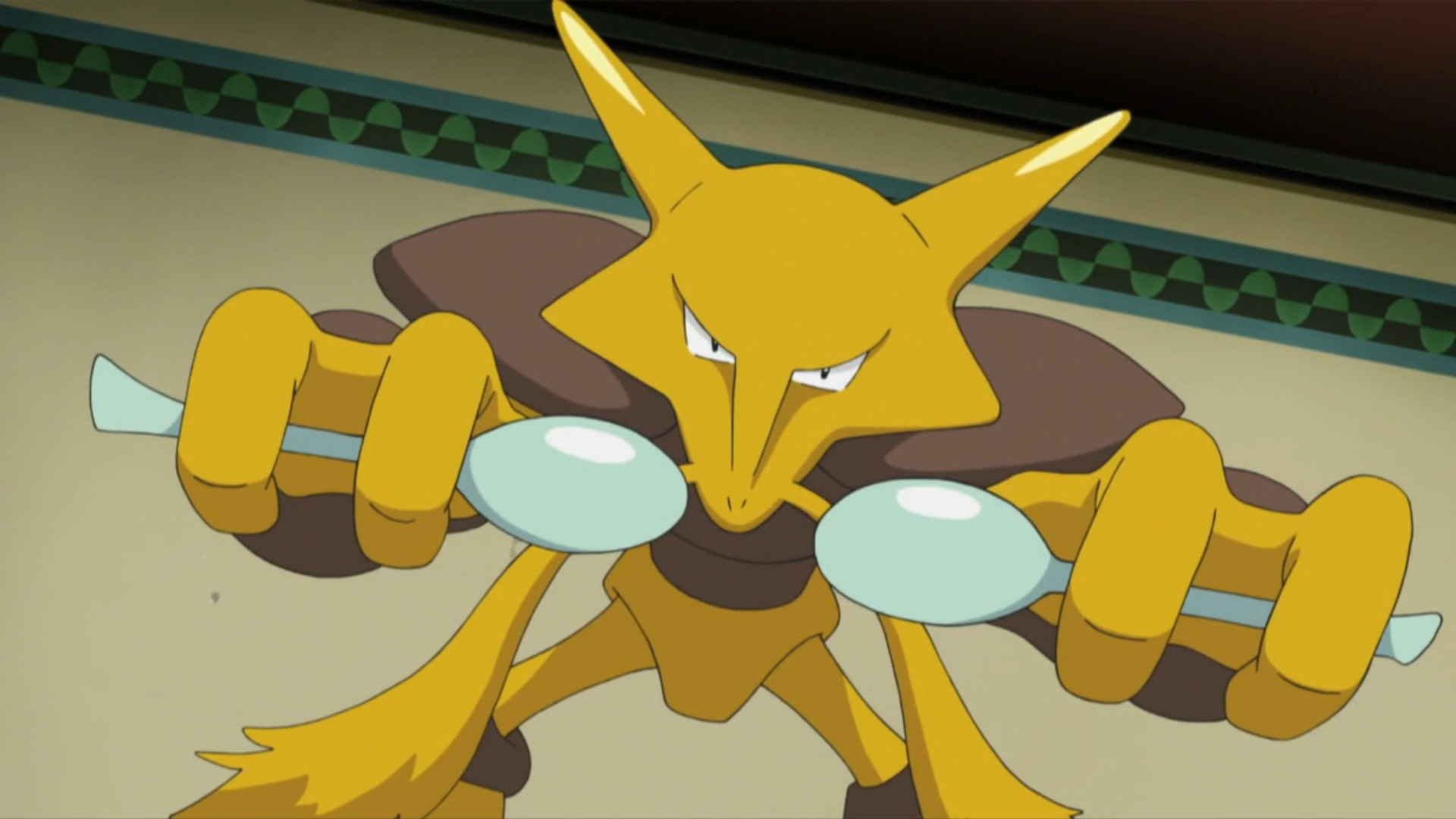 Machop: Macrophages, which are cells that detect and destroy bacteria. Do they have big muscles like Machop, tho? Nah, they're just puny little cells, innit. Stupid macrophages.

Machoke: Machine. Yes, Machoke is a deadlifting machine. Next.

Machamp: Machamp is simply too stronk for my phone to know what it is.

Bellsprout: Bellsprout is simply too rubbish for my phone to know what it is.

Weepinbell: Weepinbell is slightly more interesting giving that it's a floating plant head, but my phone still isn't bothered with it. Next.

Victreebel: My phone straight up has no idea that the entire Bellsprout family even exists. Hahaha.

Tentacool: Tentacles. Good effort, phone. Fair enough like.

Tentacruel: Nothing for this one. No tentacles this time phone, eh? Is it because I laughed and said "haha, weeb" when you said that last time? Come on, phone – own it.

Geodude: Geoguessr. Okay, I'll admit it, this is probably just because I talk to my friends about Geoguessr a lot (which I am very good at, thanks).

Graveler: Graveley, which is

yet another village in England

.

Golem: Goldmine. Hey, phone, how do you not know that golem is a real word? What are you, stupid?

Ponyta: Ponytail. It's called a mane, phone. Horses don't have ponytails, ya big eejit.

Rapidash: Rapids. Does this fiery horse look like shallow, fast-flowing water to you? You were doing alright there for a while but now you're just having a laugh like.

Slowpoke: Slowpoke, an actual word, and yet you corrected this to "slow Pokemon." I didn't ask you to define it, phone. I asked you to spell it, and you still somehow managed to mess it up. Zero gold stars for you, face the wall for five minutes.

Slowbro: Slow bro – okay, I will give you this one, but only because I feel a bit bad for making you face the wall for five minutes.

Magnemite: Magnetite – close! Unfortunately Magnemite is not a lump of iron ore, But still, close.

Magneton: Magnetron, a vacuum tube. Not giving that one, sorry.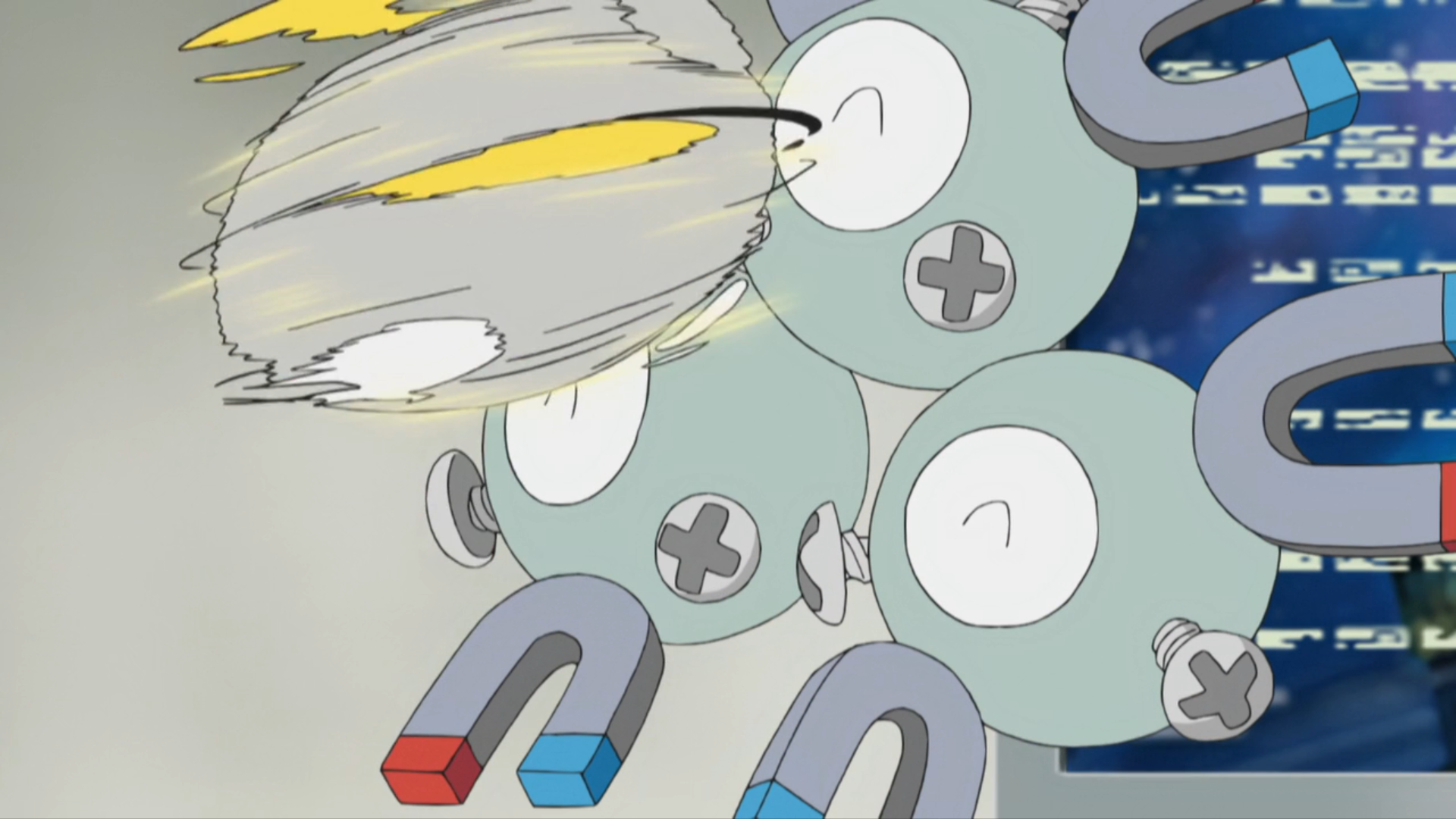 Farfetch'd: Farfetched. Have you no respect for apostrophes, phone? No respect for a creator's license to style their designs in whatever way they see fit? In fairness, we style DOOM as Doom here at TheGamer.com, so I'll let you away with it this time.

Doduo: Dodrio. Why does my phone know what this is but not Doduo? This is that weird Pidgeot situation all over again.

Dodrio: Let me guess, Dodri- wait, what? For some reason my phone offered "Dpdrio" for a second, now it's back to Dodrio. I saw that, phone. You can't pull a fast one on me. What the hell is a Dpdrio?

Seel: See. Missing one letter, but not too bad. Just like one of those restaurants where one of the light-up letters stopped working. You can still tell what it is, sort of – much better than Dpdrio, anyway.

Dewgong: Dealing. I always knew Dewgong had a bit of an edgy streak.

Grimer: Grimes, the talented musician who goes out with that techbro everyone hates.

Muk: Mum, as in Grimes is a mum to X Æ A-Xii now.

Shellder: Shelter. Okay, I can see where you got that one from.

Cloyster: Cloister. Sure.

Gastly: Ghastly. Oh, getting cocky now are we? Three near guesses in a row and now you think you know Pokemon all of a sudden?

Haunter: Hunter. No, it's not a hunter, it's more of a mischievous "scare people but don't actually hurt them" kind of Pokemon. I knew you'd slip up soon. Eejit

Gengar: Gendarmerie. Excuse me? A military force with law enforcement responsibilities? Gengar is not a cop, phone. In fact, Gengar is about as anti-cop as Pokemon come. You have missed the mark spectacularly on this one.

Onix: Onich. A village in… Scotland! Not England! So you

do

know other countries exist!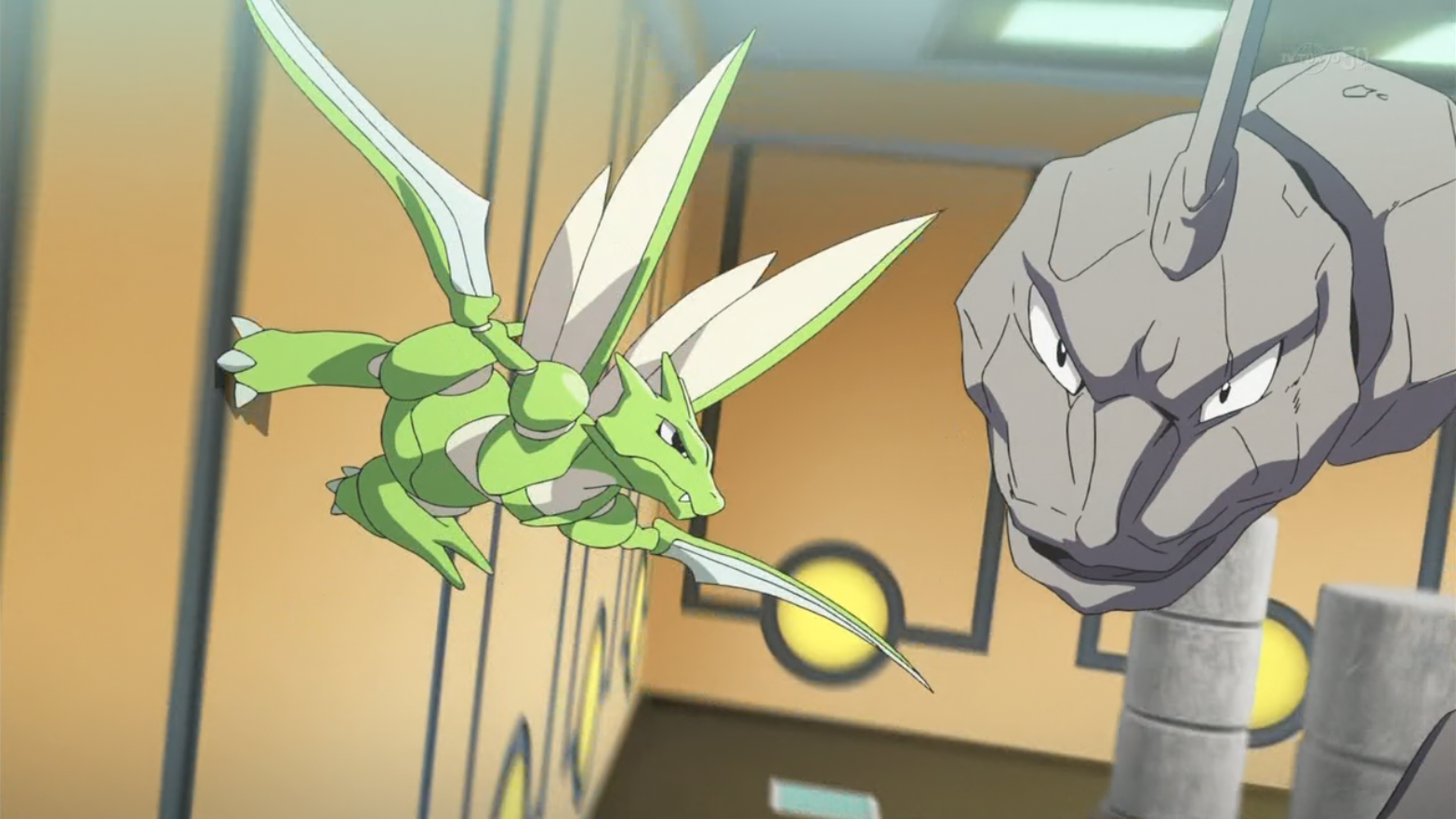 Drowzee: Drowned. Incorrect – Drowzee is not a Water-type and has not, in fact, lost its breath while submerged beneath the seafoam. No points.

Hypno: Hypnotherapy. It's actually just Hypno, who I'm not sure would make a very good therapist. That sounds like a terrible idea.

Krabby

: Keadby, which is

yet

another. small. VILLAGE. IN ENGLAND!

Kingler: Kindle – ah yes, Kingler, the enormous crab you read ebooks on.

Voltorb: Bolton. Guess which country this town is found in? Go on. Guess. You're correct.

Electrode: Electrodes. Actually, phone, the plural of Electrode is just Electrode, so…

Exeggcute: No idea what this is, which, fair enough. Sentient cracked eggs are a tough one.

Exeggutor: Executor – What do you think Exeggutor gets up to on its day off, eh? I always thought it seemed like a friendly psychic tree thing. It's not executing anyone – take a day off.

Cubone: Cuboid. Complete wrong shape. Not even close.

Marowak: Marriage. Potentially, if it's been with its partner for

ages

.

Hitmonlee: No idea what this one is either, eh? Figures.

Hitmonchan: To be fair, it would have been pretty weird if you knew one but not the other.

Lickitung: Lucking, a fake word. I know this because Google offered about 500 contradictory definitions for it, so I have no idea why you know this word but not "Bulbasaur."

Koffing: Lofting, a process used for blueprints. I'm not sure Koffing would be very good at drawing, mate. It has no hands.

Weezing: Wedding – is Weezing getting married to Marowak? That's a bit odd, but okay. Different folks and all that.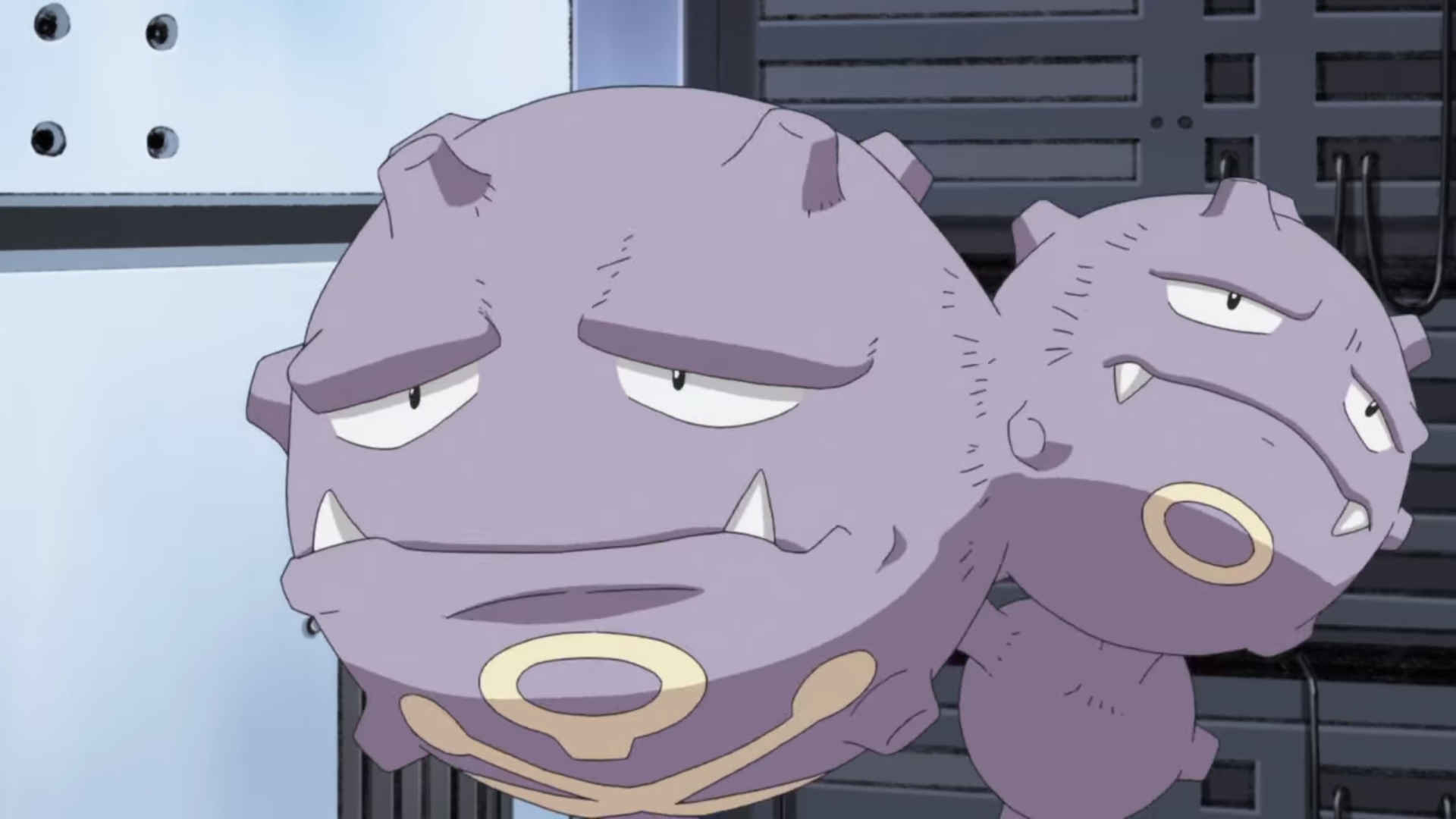 Rhyhorn: Raymond. I am absolutely naming every Rhyhorn I ever catch for the rest of my life Raymond. Thanks phone, this one was actually useful (but still wrong).

Rhydon: Roydon. Pokemon is definitely based on English villages.

Chansey: Changes. I always knew Chansey was a big Bowie fan.

Tangela: Tangram, a type of dissection puzzle. Not sure this is very similar to Tangela but I'm 114 Pokemon in and I'm too tired to argue.

Kangaskhan: For God's sake, you gave up on the second k – at least make an effort!

Horsea: Horses. Yes, but they're seahorses. That bit is important, hence the "sea" at the end of Horsea. Some people have no respect for wordplay.

Seadra

: Seagrave. There's a few places called Seagrave in Ireland, which is where I'm from, so this is actually your best answer yet. One million points for you.

Goldeen: Golden. You know, I emphatically meant to type the second e – you're never going to make it as a Pokemon master.

Seaking: Speaking, as in, I'm going to stop speaking to you if you don't start making an effort.

Staryu: Startup – do you think Staryu is some kind of techbro? It's a starfish, what do you think it's going to do, take Apple to court?

Starmie: You have no idea what this is, phone, but at least you didn't suggest "startup" again.

Mr. Mime: Mr. Mike. Hahahahahaha.

Scyther: Scythes. Sure, I guess. That's the whole point of the name.

Jynx: Jynx – correct! After over 100 tries you finally got one that wasn't Charizard. No, that's not a compliment.

Electabuzz: Electables – back to nonsense, it seems. Brilliant.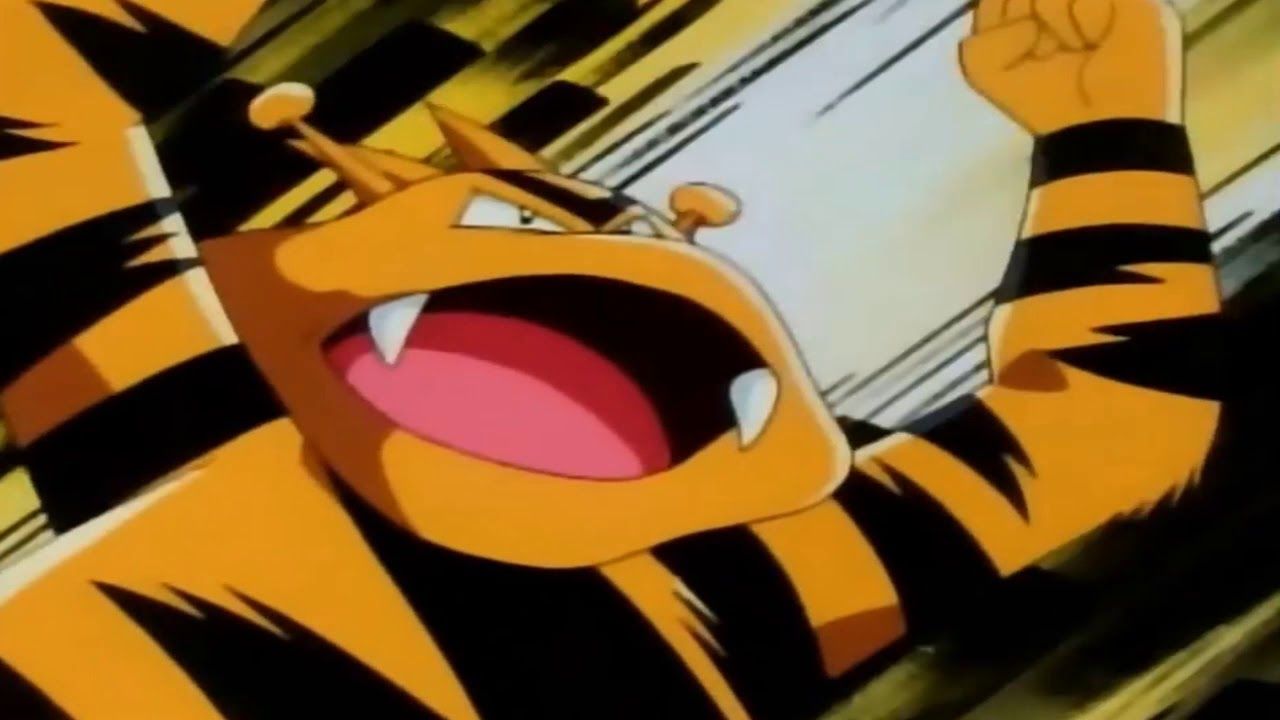 Magmar: Marmara – a region in northwest Turkey. At least it's not a village in England, eh?

Pinsir: Pinstripe. Thanks, phone, now I'm never going to be able to see Pinsir without imagining it in a pinstripe suit.

Tauros: Taurus – Tauros is way into astrology.

Magikarp: Honestly, you know Jynx but not Magikarp? What Pokemon game did you play?

Gyarados: Guards. Incorrect, but while we're on the subject, Gyarados should have been guarding something in New Pokemon Snap, instead of, you know, not being in the game.

Lapras: Laura's – Laura might have a Lapras, which would make it Laura's Lapras, but it's still a Lapras all the same.

Ditto: Ditton. I'm not going to lie, I audibly sighed at yet another village in England.

Eevee: Revert. I suppose this would make sense if you could unevolve a Pokemon, but you can't so… wrong!

Vaporeon: Vaporeon – you got it right!

Jolteon: Jolted. Close but not quite.

Flareon: Flareon – oh, so you just hate Jolteon, is that it?

Porygon: Polygon, like that other website.

Omanyte: Orange. No, it's blue. Eejit.

Omastar: Osmaston –

How

do you know so many English villages? I'm not even from the UK!

Kabuto: Kabuki, which is a form of Japanese dance drama. Is Kabuto secretly a stage kid?

Kabutops: Kabuto is apparently such a hipster stage kid that it's not even recognized by phones anymore after it evolves into Kabutops. Way too mainstream.

Aerodactyl: Aerpdactyl. Come on, even the Google Doc I'm writing in knows that p is supposed to be an o.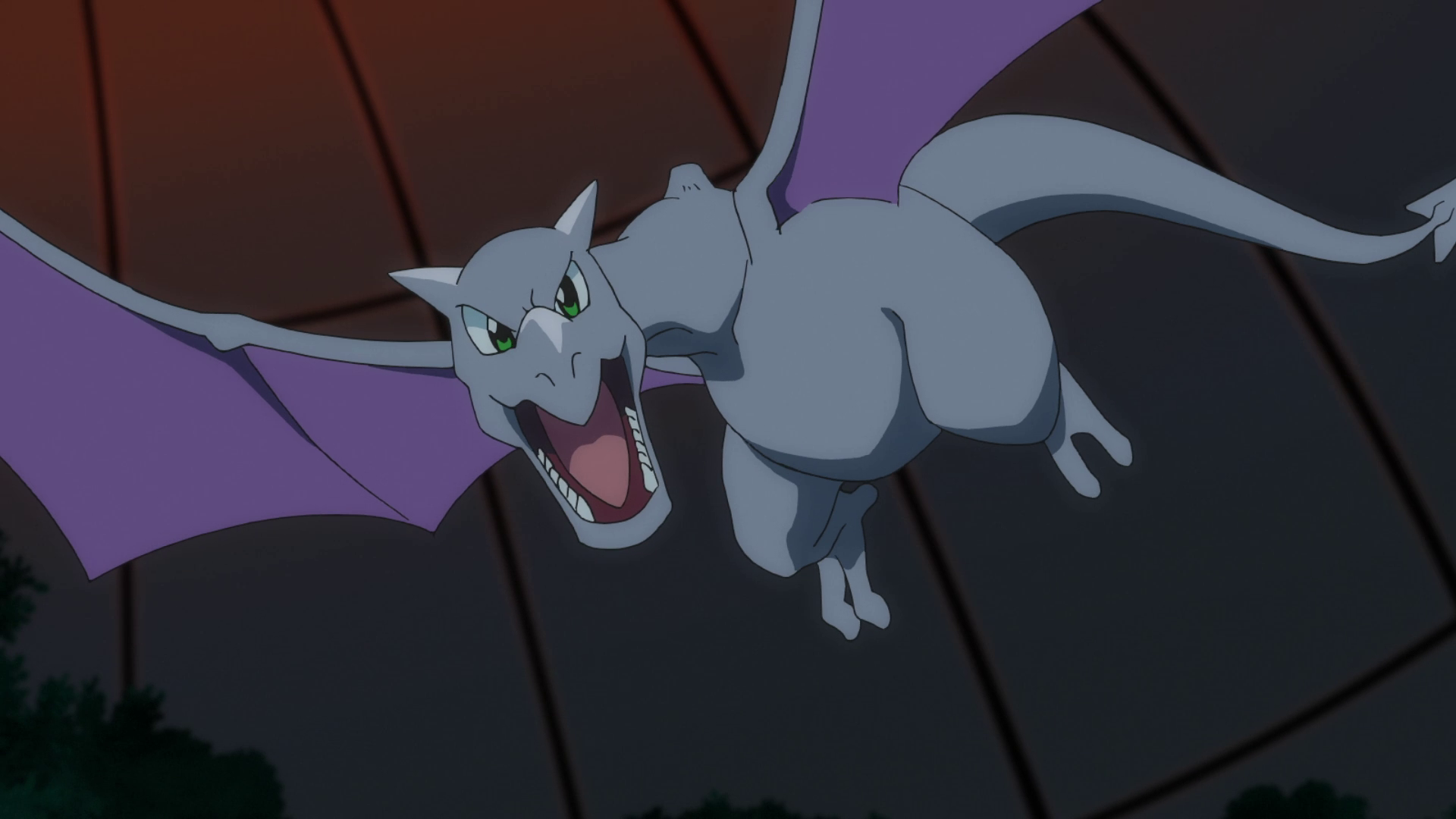 Snorlax: Snodland. A town in England

audibly sighs.

Articuno: Artichoke. I suppose neither of them are the best in their respective categories (Legendary birds, vegetables).

Zapdos: Zappa, like the Legendary jazz guitarist. Nice.

Moltres: Montreal – a city that's not in England? A city in.. Canada?! I mean, you're wrong, but I'll give you half points for trying something new.

Dratini: Drawing, which I'm not sure Dratini would be very good at. Just like Koffing with lofting, Dratini has no hands – what are you up to, Samsung Galaxy?

Dragonair: Dragon air. No, it is not the air exhaled by a dragon – that's its actual name.

Dragonite: Dragon items, like the stuff you craft in fantasy RPGs with dragon bones. Not like Dragonite, though.

Mewtwo: Mentioned. This one is so far off that I would have given up on this stupid project if it wasn't the second last entry.

Mew: New. Honestly, what the hell. What are you thinking? I'm actually annoyed now. This was such a colossal waste of time. "New." Get a grip. Eejit.
Source: Read Full Article