Fallout 76 Continues To Have One Of The Best Communities In Games
It's no secret that Bethesda fans weren't particularly happy with the state of Fallout 76 at launch. From game-breaking bugs to an overall lack of enticing content, the series' first foray into online territory was met with feelings ranging from ambivalence to straight up vitriol. It's strange to think that a game like this has somehow managed to foster one of the most wholesome and welcoming communities around town.
The Fallout 76 community is the primary reason for the game's eventual and continued success. While Bethesda has launched a number of patches and updates over the last two years, it's the people playing Fallout 76 that have kept it relevant, arranging all kinds of in-game events in order to provide jaded players with new content. The most recent example of this is how Fallout 76 players reacted to Halloween — as one Reddit post says, "Even though Beth didn't care about Halloween, I'm glad the players did."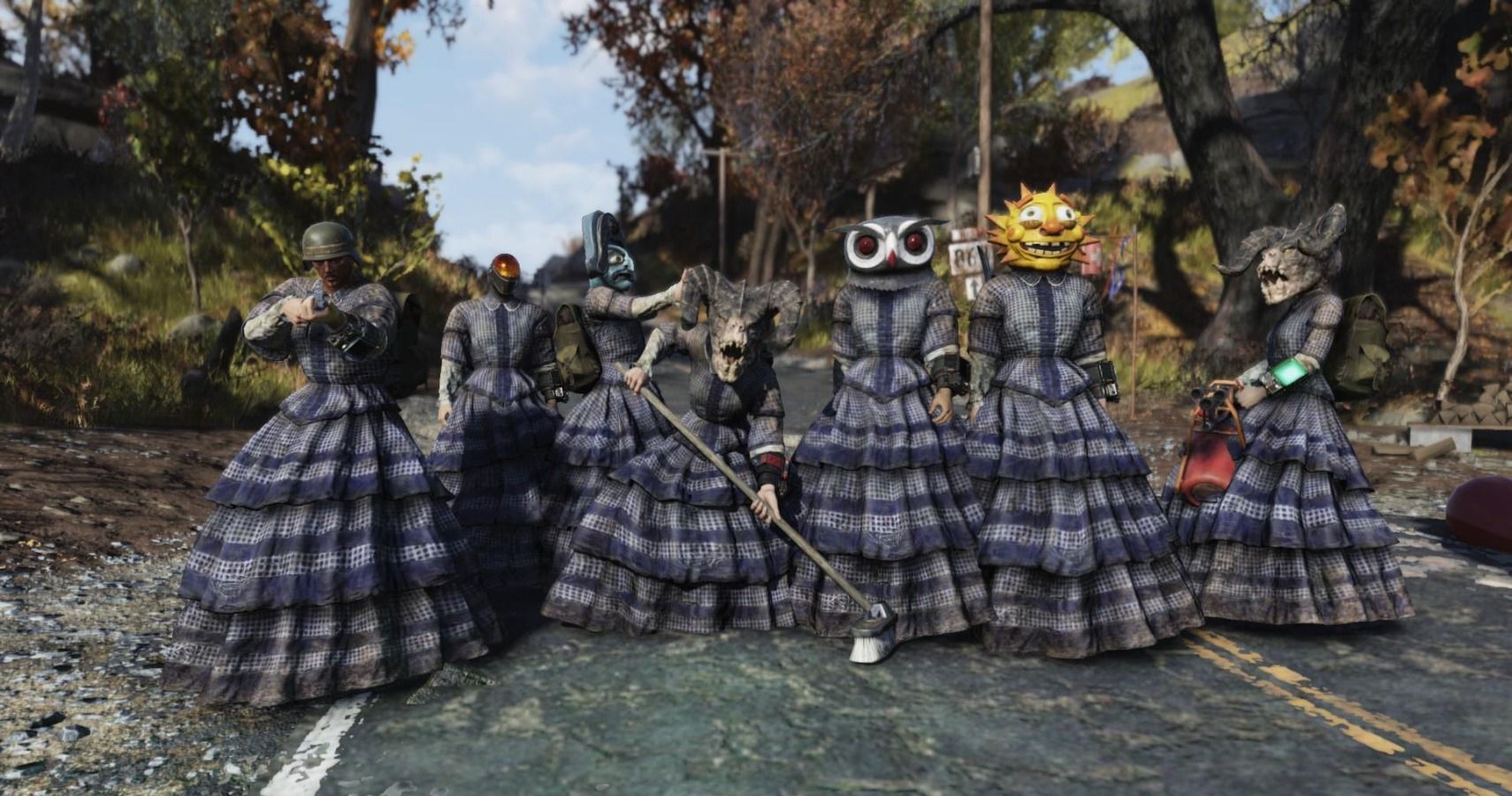 (Source: Imgur)
"Despite getting slapped in the face by Fasnacht, removing everything that made that event special, not even getting Halloween rewards from last year, it was really nice seeing people make their own Halloween themed camps," reads the post. "From haunted houses to mazes, to recreations of iconic horror movie houses, it was nice seeing people in the Halloween spirit."
The image above shows people dressing up for Fasnacht, an in-game event that has been available as a limited-time quest on multiple occasions in the past. The most recent Fasnacht was this Halloween, but something was different: instead of being able to earn a 3-star Legendary weapon for completing Fasnacht, players were only rewarded with a 1-star weapon. This could have been polarizing in the community — for some people, it might seem reasonable that Bethesda is focusing on the upcoming Brotherhood of Steel expansion, meaning that seasonal events need to take a backseat. For others, this could be perceived as Bethesda ignoring what the community actually cares about.
But for the vast majority of Fallout 76 players, this was an opportunity to do what the community does best: improvise.
Several players on the Reddit thread mention that they took the liberty of dropping loot bags filled with Halloween candy at every camp they passed over the weekend. This is obviously particularly resonant this year, when trick-or-treating was off the cards because of the pandemic. Even without an official Halloween event, Fallout 76 players managed to make a Halloween like no other special in its own unique way. The image above was taken after a group of three dropped dresses in front of other players in order to see how many people wanted to dress up — according to the poster, almost everyone took one, and most people continued to wear them after the event was over. One player on PS4 even designed their own haybale maze to replicate the kind of haunted house pop-ups you'd usually see during spooky season.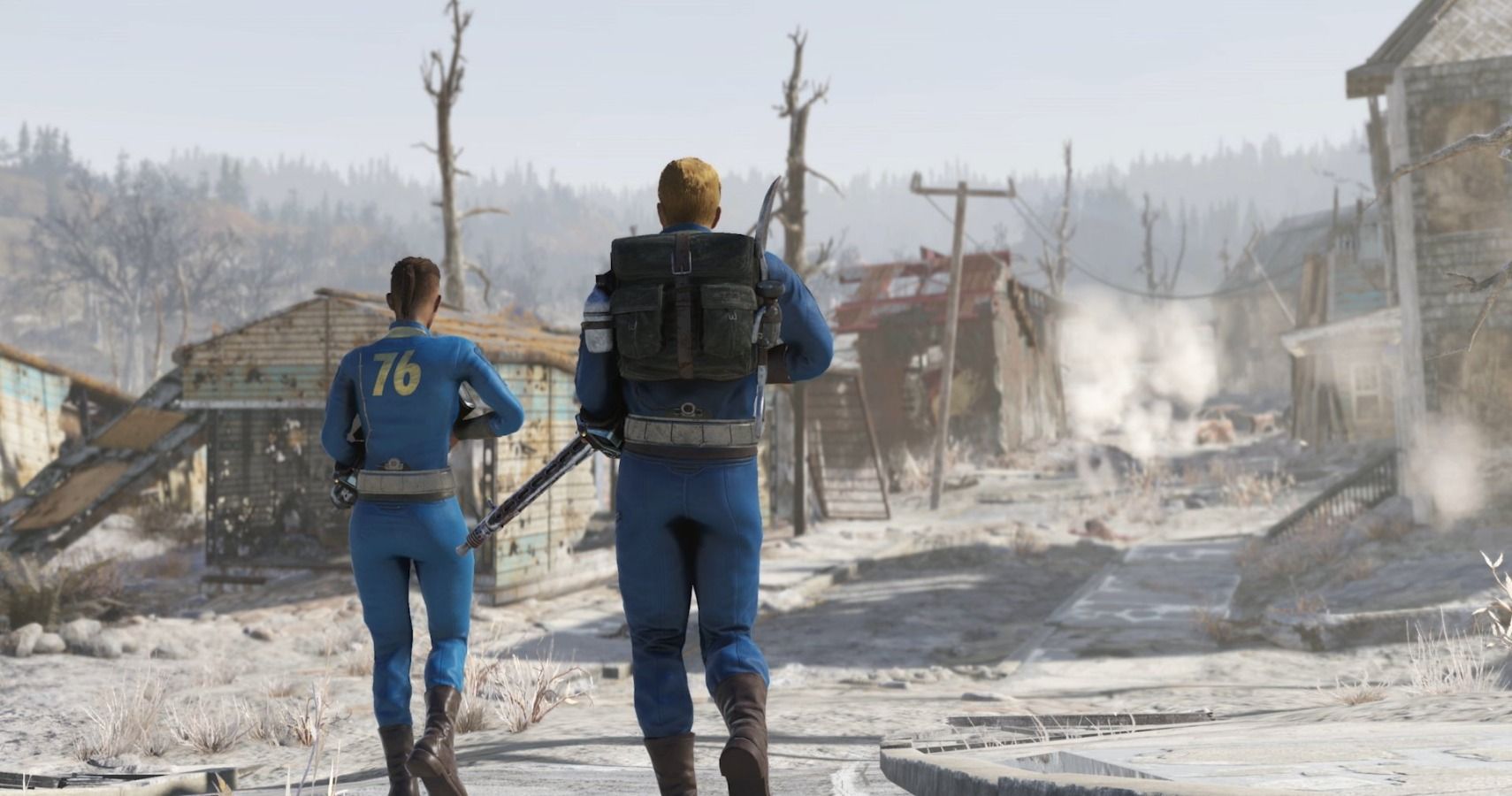 On the flipside, another Reddit post draws attention to one player who was purportedly being a bit of an ass to everyone else in an attempt to spoil Fasnacht. "I had a good Fasnacht this morning too, but in as much as there was one guy being a jerk, so everyone ganged up on him and murdered him repeatedly," writes one Redditor.
After seeing all of this, I did a little experiment and checked to see what kind of benevolent deeds the community got up to over the weekend outside of Halloween. And I mean it — I only looked for posts that had been published in the last 24 hours, meaning that these are real day-in-the-life endeavors. One player is selling newbies plans for 1 bottlecap a pop. In the same thread, multiple people note that high level players are still leaving rare and valuable items in publicly accessible suitcases for newcomers to loot. In a lot of online games, this is often related to troll behavior — people leave hacked items in easy-to-spot areas so low-level players get banned. In Fallout 76, however, it's kindhearted across the board. There's a genuine sense of using your experience to help others. People in the thread are even meeting the players who originally left handmade items in specific areas — it's really heartening to see.
The best post I saw, though, was one that summed up Fallout 76's community perfectly. From Reddit:
"Fighting each other for loot, raiding, nuking, controlling workshops king of the hill style and defending your base…" the post reads. "Yeah right lol."
"Instead, all I hear about are higher levels helping low level players get off their feet, strangers donating to strangers, friendships forming through teaming up to kill the SBQ, players working together to complete events and making sure everyone gets a shot on a legendary enemy and so much more," it continues. "I love it."
"A game where Bethesda expected an all out war turned out to be one of the most supporting communities amongst each other. Who would've guessed lol."
Read next: How Mt. Moon Taught A Generation Of Pokemon Fans To Hate Zubat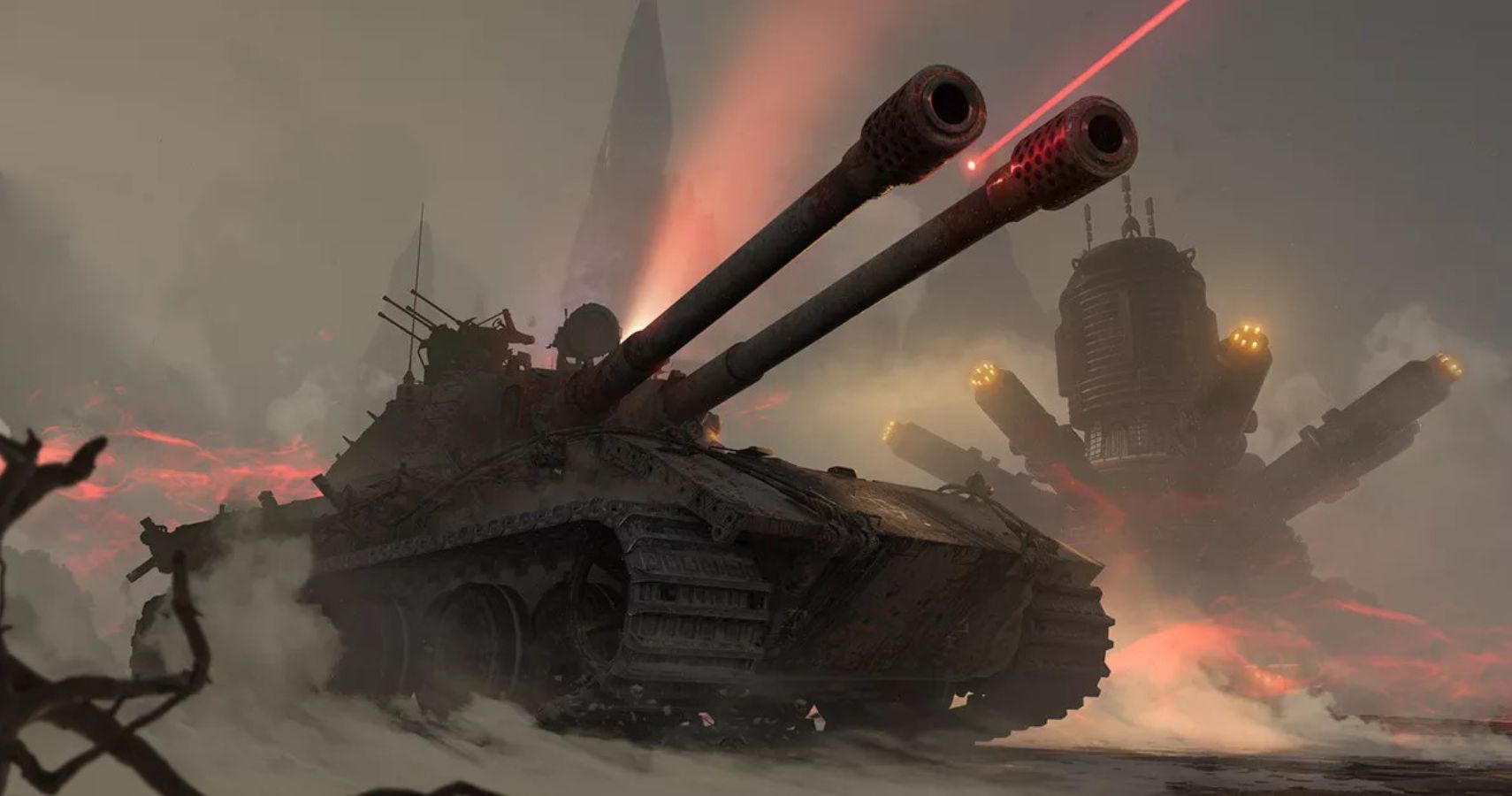 TheGamer Originals
Fallout
PC
Bethesda
Fallout 76
Xbox One
ps4
Cian Maher is an Associate Editor at TheGamer. He's also had work published in The Guardian, The Washington Post, The Verge, Vice, Wired, and more. His favourite game of all time is and always will be The Witcher 3, but he also loves The Last Guardian, NieR: Automata, Dishonored, and pretty much every Pokemon game ever released. You can find him on Twitter @cianmaher0.
Source: Read Full Article