Didier Deschamps Plays Like The Most Annoying FIFA Player Ever
France crashed out of Euro 2020 last night in spectacular fashion, with Switzerland forcing the game back to 3-3 after finding themselves 3-1 down with ten minutes left, then winning the penalty shootout thanks to an Mbappe miss. I've always thought Didier Deschamps manages France like the most annoying FIFA 21 players, so it's fitting that he lost in typical FIFA style last night. After the way the Swiss played, and you can't say they didn't deserve the win, Ally.
It's been mentioned many times that France's B-team could win the tournament, let alone the starting XI. Weaknesses at the back suggest that's not entirely true, but when they have the strength in depth to leave Coman, Tolisso, Giroud, Martial, Ben Yedder, Dembele, and Lemar out of the starting XI and still have a phenomenal attack, you can see everyone's point. France start with Pogba, Griezmann, Mbappe, and Benzema as their primary attacking threats, so it's not like Deschamps skimps on the goalscorers, but it does often feel like his selection policy rebels against the team's attacking intent. Subbing off Lenglet for Coman last night might have been the only attacking substitution he's ever made in his career; usually it's Griezmann for Sissoko.
Related: How Long Can EA Pretend Ultimate Team Packs Aren't Gambling?
This is where FIFA comes in. Most FIFA players play very gung-ho football. FIFA matches are more likely to be 7-4 or 6-2 than they are a gritty 1-0 or a bore draw. Occasionally though, you play an opponent like Deschamps. These players seek to frustrate, to obfuscate, to confiscate. They defend deep, nullifying breakaways and the arcade speed FIFA is played at. They have at least one, often two, anchors in the base of midfield to make sure you can't get a pass away, and if you ever do get half a chance, it's tactical foul, yellow card, men behind the ball. It doesn't break any rules, but bloody hell, it makes the game a bit shit. I tried playing FIFA as Southgate last week – a similar approach with some important differences I'll explain below – and it must have been garbage to play against. The experiment largely worked, in that I won most games, but I didn't have much fun and I know the poor unwitting opponents I forced to put up with it didn't either.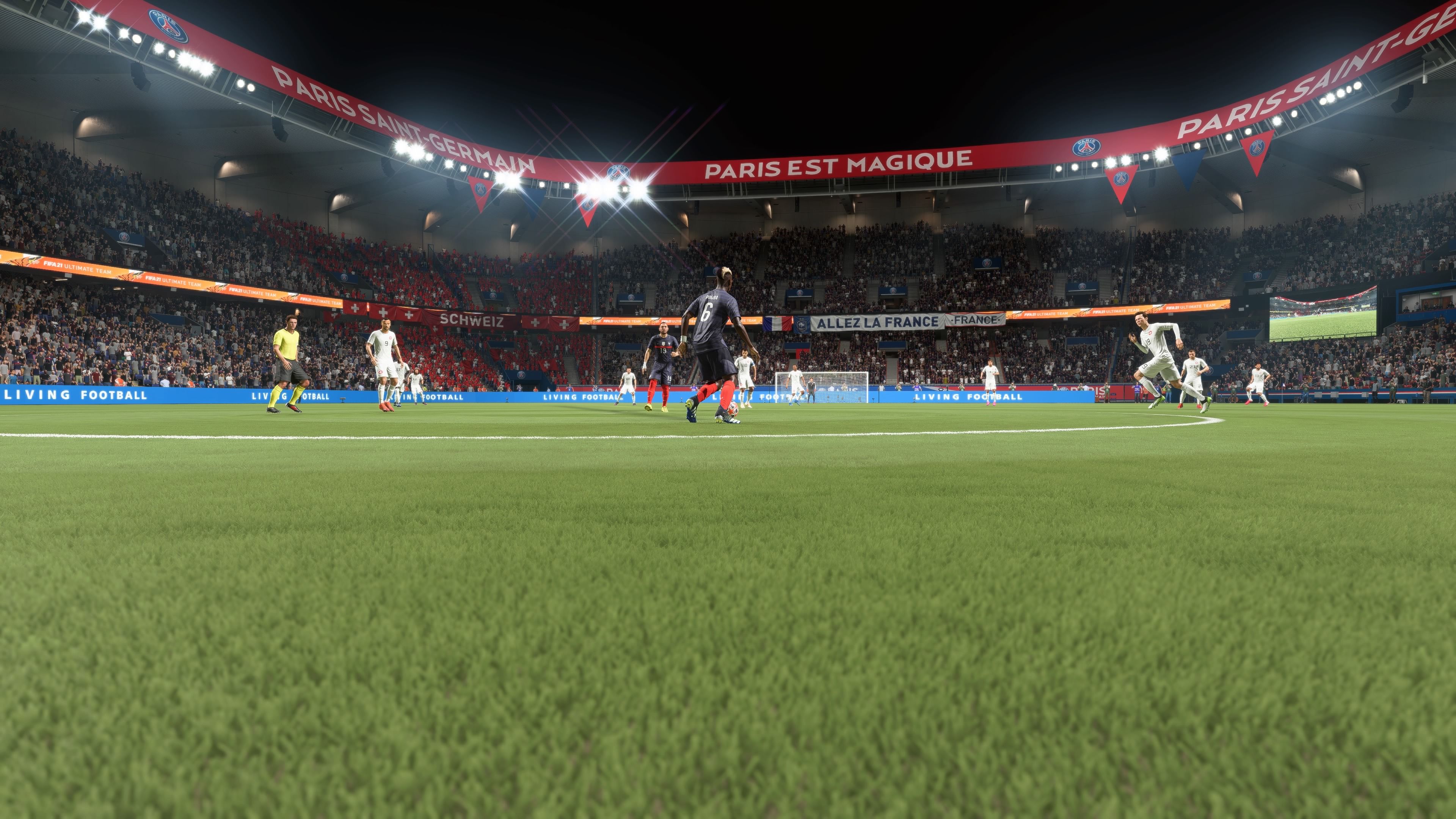 The differences between Deschamps and Southgate are clear – Southgate plays containment football, and wants players to look for breaks but only exploit them when it puts the team at a low risk of conceding. It's why his record in Euro 2020 is 1-0, 0-0, 1-0 so far. When I played Southgate Ball, I passed between Stones, Mings, and Pickford, waited for commitment, then went Phillips, Sterling, goal. Deschamps doesn't want his teams to look for breaks /at all/. Deschamps has conjured up the tactic to beat all tactics – just have better players lol.
Deschamps has never, ever been interested in winning football matches. He is only ever concerned with not losing, which is exactly what these FIFA 21 bellends do. Deschamps knows all he needs is one of his four superstars to have a good ten or 15 minutes, and so long as the other ten players don't lose the game, whichever one it is lights up and wins it. We saw it last night – France got out of trouble because Benzema had a good ten minute spell, then Pogba scored a worldy. This is exactly what these FIFA players do, too. They all have Ronaldo, Messi, Haaland, or Mbappe (ironic) up top, and whenever you get too irritated with their anti-football, they get one chance with their superstar and they take it.
That's why it was so satisfying to see France go out. I can't in good conscience support England then criticise France for limiting the potential of their attacking threats, but it's not just that France went out, or even that it was an upset. It's that they went out in the most FIFA way possible.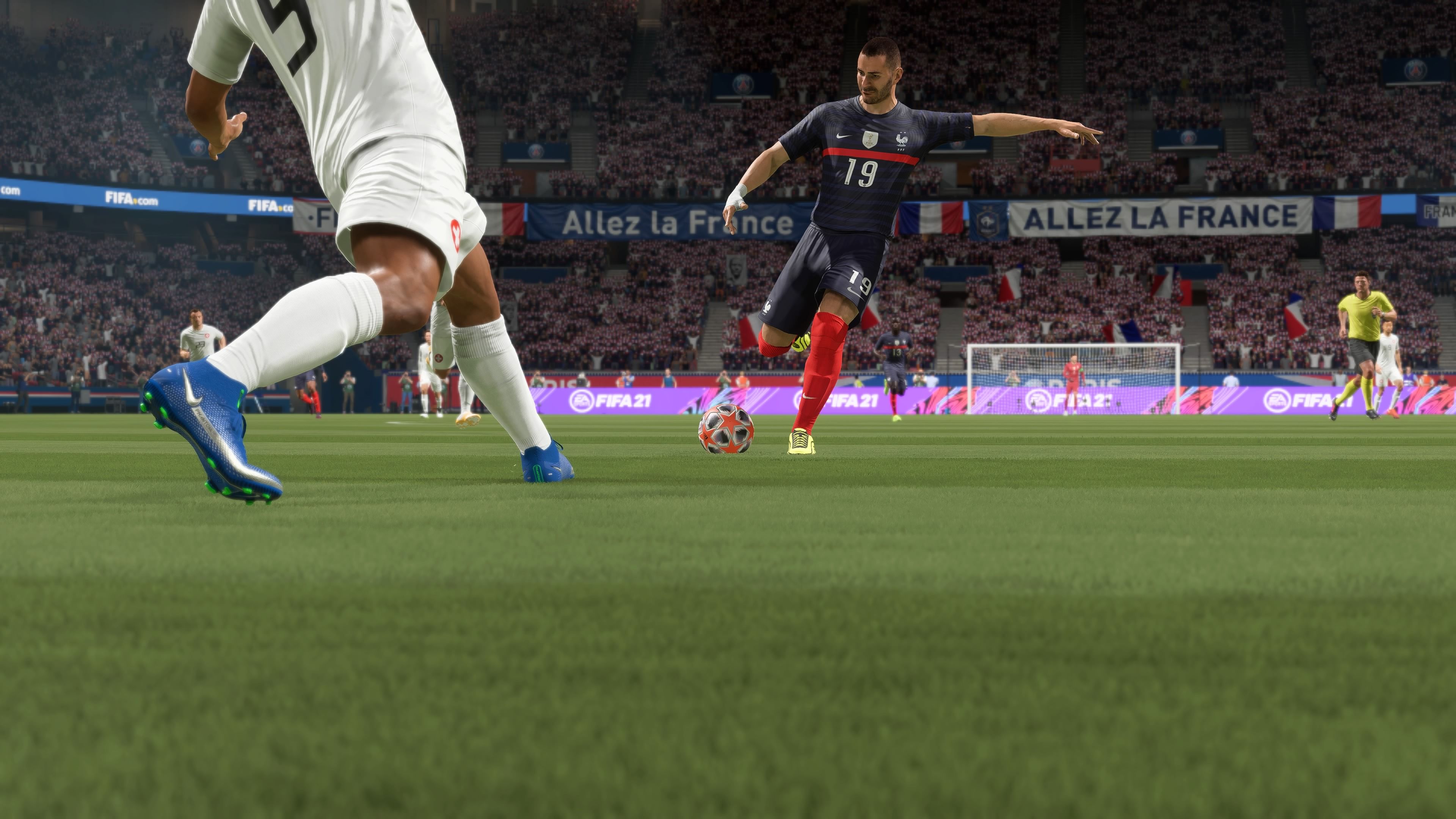 Even before the match kicked off, we had been treated to the typically tight and joyless Spain beating the defensively oriented Croatia 5-3 in a knickerbocker festival of how not to play at full-back, so FIFA football was in the air. The first half was a cagey affair, with Switzerland finding a chink in the unfamiliar back three of France to take the lead. Once Switzerland missed the pen and found themselves 2-1 down three minutes later, the game was done. At 3-1, Xhaka might as well have been wheeling his suitcase around the pitch – the Swiss were out. France just needed to play Deschamps Ball for 15 minutes. Frustrate. Obfuscate. Confiscate. But it didn't work, because Switzerland double tapped right on the D-pad and went for All Out Attack.
France might not quite play anti-football, but they certainly play anti-FIFA, and so a FIFA performance was needed to beat them. Every time the Swiss got the ball, it went forward. Run with it or kick it – just go forward. No approach play, no recycling, no sideways passes – get it forward. We've all done it. All Out Attack, get your speed merchants on the pitch, hold down the sprint trigger and hope. Even back at 3-3, France had to go up the other end and hit the bar – in real life, that's when Deschamps would launch his controller across the room, screaming about scripting and fucking bullshit.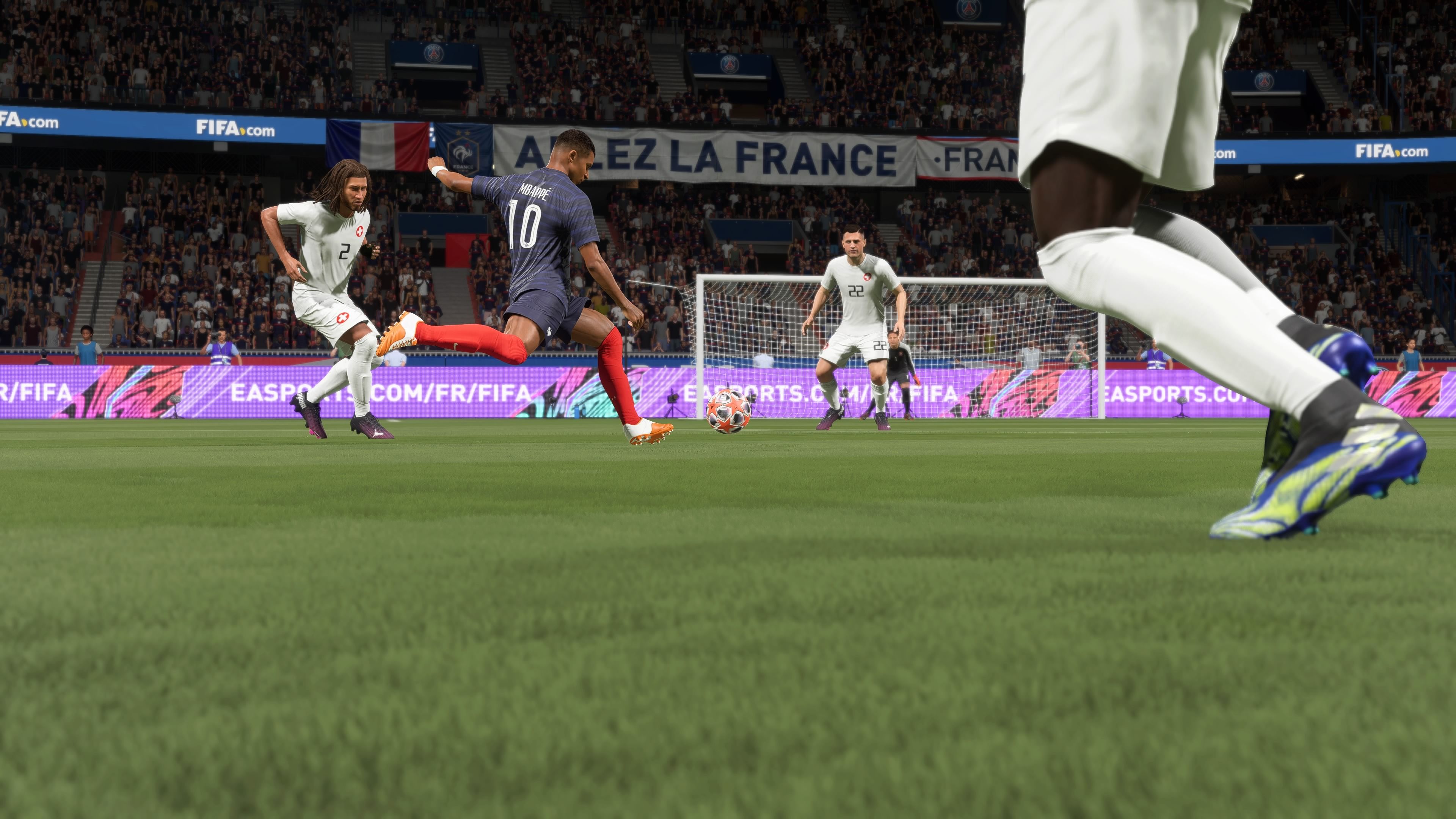 This is the style of football Deschamps has always rallied against, both for his own team and the opposition. It's fitting, even poetic, that he went out to it. Just like Thorgan Hazard's screamer was a goal for all the kids who aren't quite as good at football as their brother, Switzerland was a win for those chaotic FIFA players who want every game to be an absolute scorefest. It was also a huge middle finger to the Deschamps' of the world who waste everybody's time online with absolutely dire games of FIFA that result in meaningless victories and nothing but wasted minutes. I still hate those lowercase fonts on the back of their tops, but Switzerland has won me over.
Next: If FIFA 22 Wants To Represent Modern Football, It Should Include Taking The Knee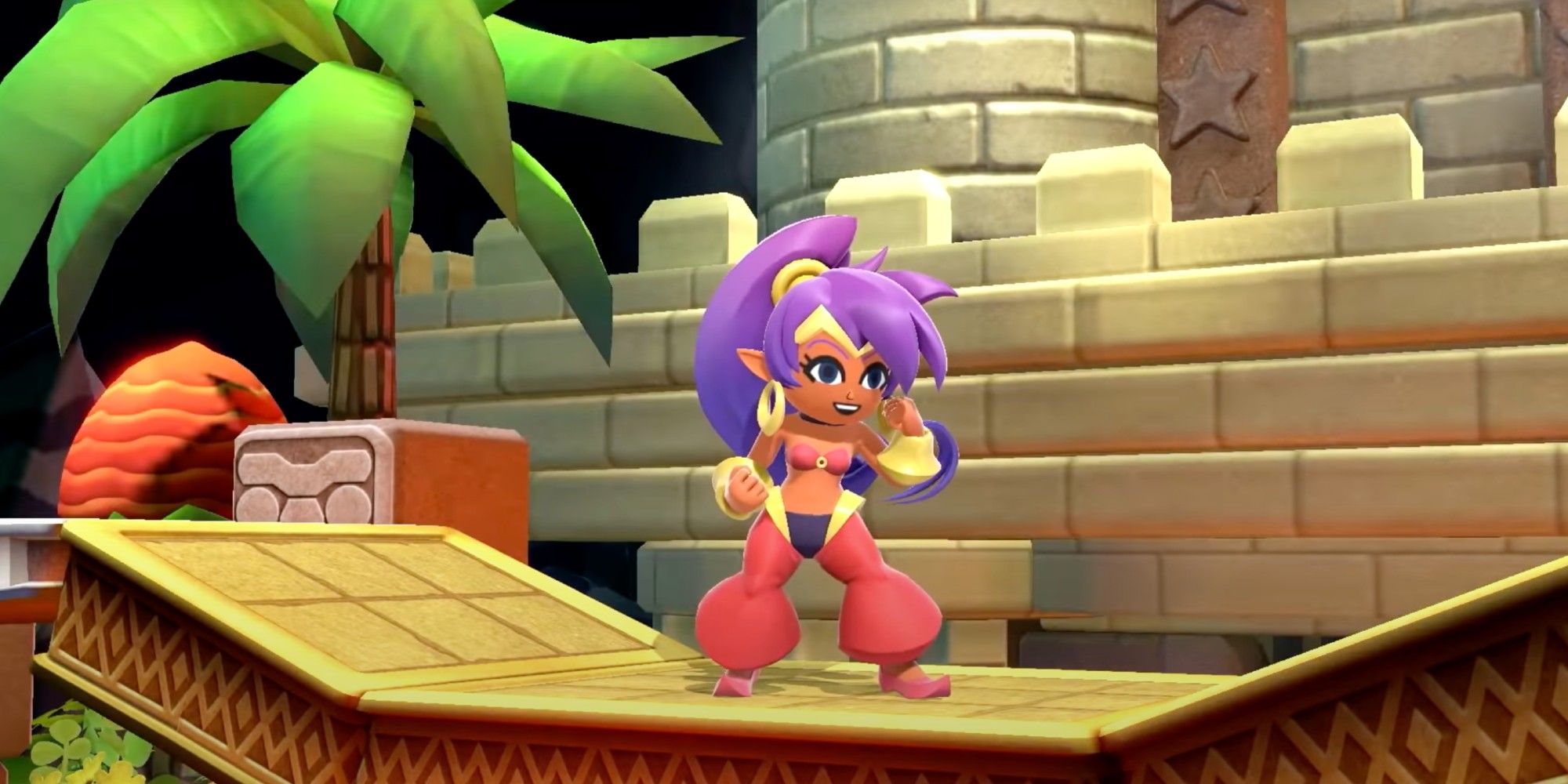 Not a full fighter, but close enough.
TheGamer Originals
FIFA
Fifa 21
fifa 20
PC
ps4
Ps5
Xbox One
Xbox Series X
Stacey Henley is an editor for TheGamer, and can often be found journeying to the edge of the Earth, but only in video games. Find her on Twitter @FiveTacey
Source: Read Full Article