Death Stranding Was Built For A Next-Gen Upgrade
Death Stranding is one of my favourite games of the last generation. While critical reception largely saw it as a polarizing title, it clicked with me in a way that not many contemporary games do, extending far beyond snazzy visuals and sheer scale. But for me to dedicate another 60 hours to re-bridging the chiral network over the bombed-out backdrop of a dilapidated America, I'm going to need a bit more than that. That might sound greedy, but I can't help it – this is a game that was inadvertently tailor-made for PS5. If any of Sony's prestige darlings deserve a next-gen upgrade, Kojima's latest endeavor stands as a mountain above burial mounds.
We've all heard about Sony closing the PS3, PSP, and PS Vita stores, which I reckon is paradoxically a real blow to the future of games. We've also heard that the tech colossus is hellbent on remaking or developing sequels for its existing games rather than experimenting with new IP, which is disappointing when you consider that beloved titles such as Bloodborne, Horizon Zero Dawn, and The Last Guardian were all original efforts launched over the last six years to enormous success. Fumito Ueda, the creator of the latter, recently eschewed his traditional exclusivity with Sony to pursue new endeavors under Epic – perhaps he predicted this wave of revamping original IP studios into remake ones and did a runner, eh? I mean, even Bend was tasked with working on Uncharted spin-offs and The Last of Us: Factions, while the original Joel & Ellie adventure is currently being remade despite already being remastered and readily available. Is anyone safe?
As someone who disapproves of literally all of the above, I probably sound like a mighty hypocrite banging on about a next-gen upgrade for Death Stranding. It's already a gorgeous game, right? Guerrilla's use of Decima for Horizon was stellar, but Koji Productions blew all of those snapjaws clean out of the water with its borrowed headcrabs and floating whales. It's also just so smooth – whether you're hurtling down the side of a mountain or laboriously wading through weighted water, it all feels palpable. It's as if the game is fighting against you, except it's always fair.
This is exactly why we need a next-gen upgrade: visuals, smoothness, and seamlessness aside, there isn't a single game in existence that could make use of the DualSense's unique suite of features even a fraction as well as Death Stranding would.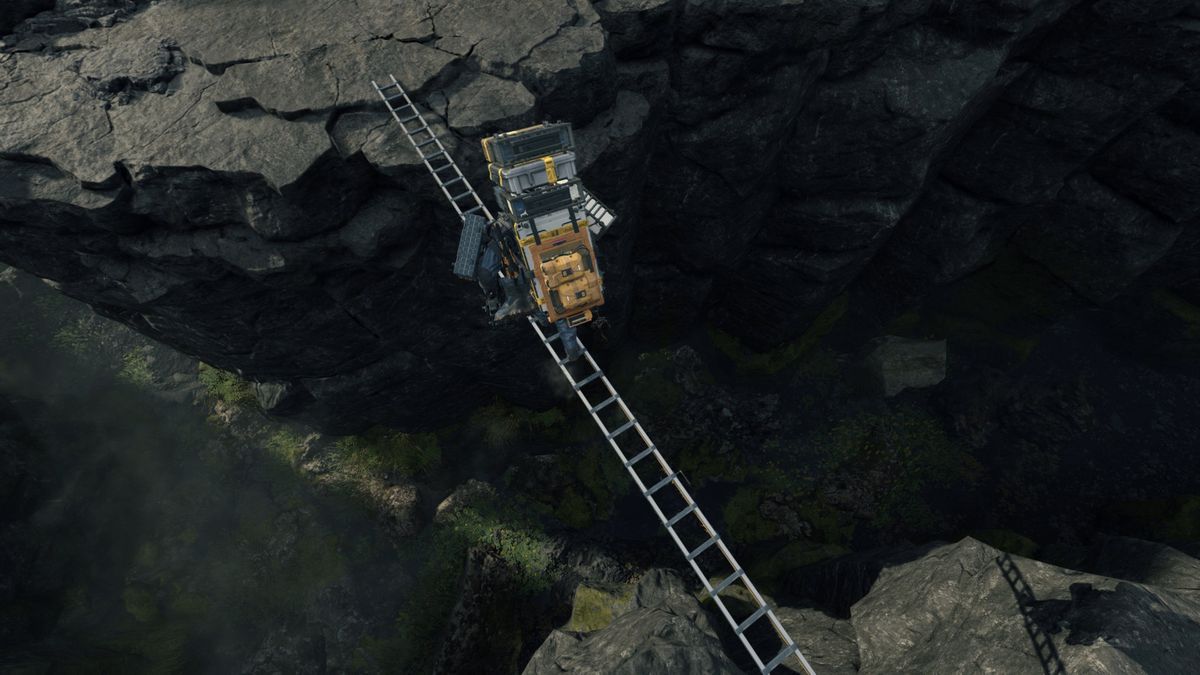 Picture this: you're wobbling up the side of a hill, right, and you can see that Sam Porter Bridges is almost meditatively attempting to balance the tension between his lower lats and front delts. All of a sudden you realize that, like a complete and utter fool, you hung your Bola gun off your right shoulder instead of your left one after a rough MULE encounter. You can see the faint signs of falling, but it's too little too late – it's time to hammer on the triggers and correct your course, lest the paleontologist's fancy fossils smash into smithereens like yolkless eggs.
On PS4 and PC, this is a fair but difficult chore. With the unique power of the PS5 DualSense's adaptive triggers, however, it takes on a whole new meaning. Fighting to remain upright with triggers that refuse to respond to your input seems remarkable in a way that even virtual reality has yet to touch. While opinions of Death Stranding's story and world vary, it was almost unanimously applauded for its bravery in committing to being a dedicated hiking game – or as some of its less enthusiastic proponents called it, a Deliveroo simulator.
It may have come out in 2019, but Death Stranding leveraging the DualSense's capabilities pushes the envelope far more than The Last of Us being remade with a couple of new systems introduced in its sequel. Death Stranding is the kind of game people will be inspired by, not just in terms of its aesthetic or premise, but its actual design – that unafraid conviction to relegate combat to a secondary factor while prioritizing traversal. I mean, I spent hours just using the various topographical and meteorological planning functions to plot out precise routes with the least amount of natural resistance.
Death Stranding is a spectacle that has already aged with grace. The subreddit is filled with people who still build ziplines and bridges to help fledgling porters along on a daily basis, while its influence on other games is becoming more and more pronounced with each inch of distance we get from it. I personally hope Koji Productions is working on a sequel – I'm not averse to the idea of sequels so much as I am concerned about an overarching commitment to them – or at the very least a different game set in the same universe. Oddly enough, though, I'd also be delighted if I was told tomorrow that the studio had spent the last year with PS5 dev kits making DualSense functionality a reality.
I've carried my fair share of packages across the United Cities of America already, but I'll tell you one thing: if you give me adapted triggers and slightly better motorbike physics, I'll sure as hell do the whole thing all over again – maybe even twice.
Next: Pokemon Should Revisit The Eevee Brothers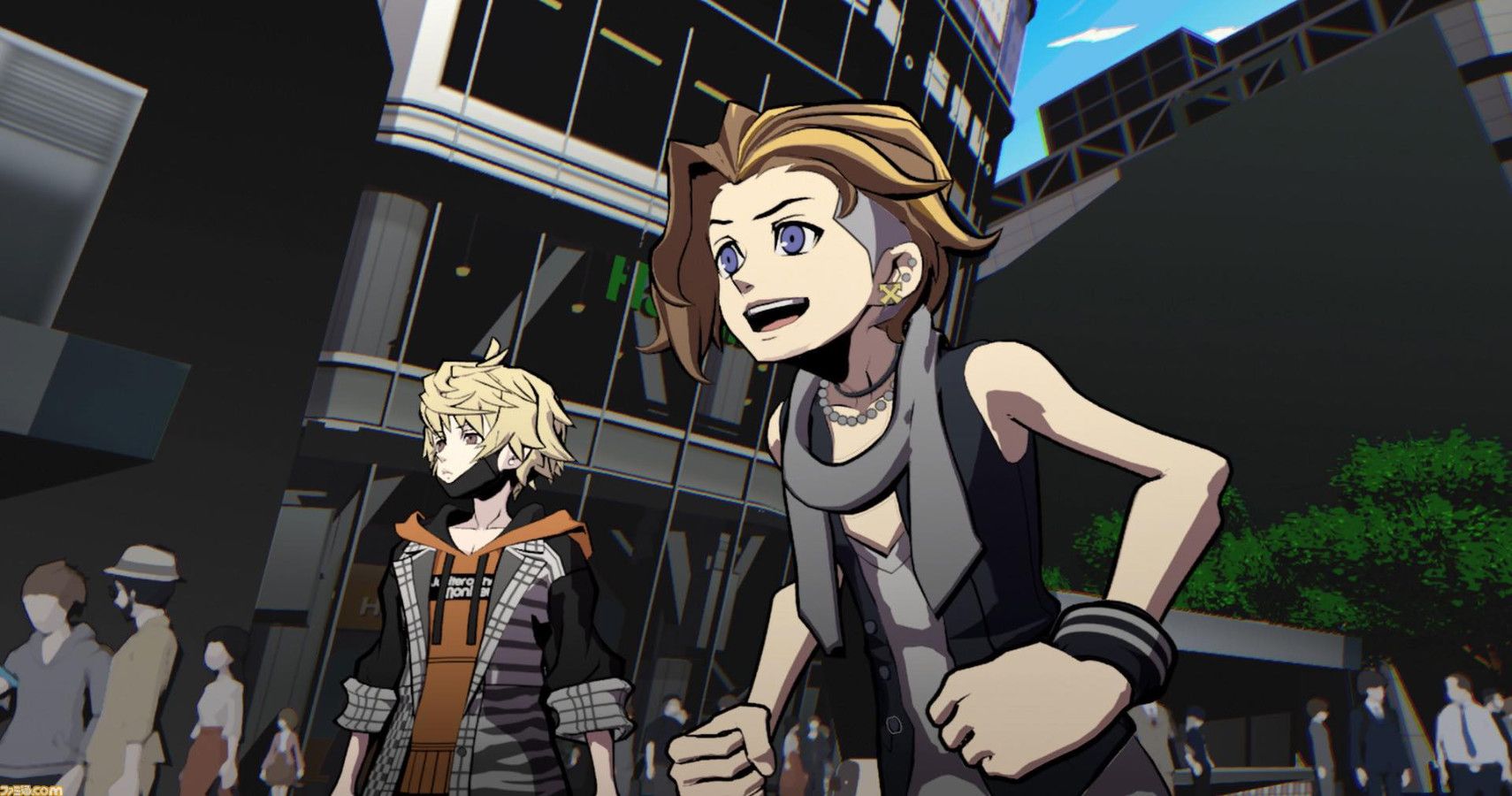 TheGamer Originals
PC
Death Stranding
Ps5
ps4
Kojima
Kojima Productions
Cian Maher is the Lead Features Editor at TheGamer. He's also had work published in The Guardian, The Washington Post, The Verge, Vice, Wired, and more. You can find him on Twitter @cianmaher0.
Source: Read Full Article