Catan Gets An Anniversary Edition For 25 Years – What The Game Means Today
Catan, formally known as The Settlers of Catan, is celebrating 25 years. Time to blow up the balloons, break out the party poppers, and fill up on cake and ice cream.
It was spring 1996 when I first heard about Catan. I was backpacking around Germany with some friends, and one day while shopping we came across a game we hadn't seen before, "Die Siedler von Catan." I can still remember to this day, the distinctive silhouette of a town atop of a hill with an orange-yellow sun with a slightly cloudy red sky behind. We were all gamers at heart with many of us cutting our teeth on Warhammer 40K back in the '80s and often visited toy and game stores looking for new games. When we got back to the hostel, we found a free table and unboxed the game. Thankfully, a couple of us spoke German and between us we quickly played our first game. We were having a great time and a crowd soon formed around us. We explained the rules to anyone who was interested and took turns playing with our new friends, while enjoying a beer or two while we were at it. We stayed at the hostel for five nights, and each night we played into the early hours. There was always a crowd, and each night someone else had gone out and bought the game.
Catan was released in 1995, a year earlier than my first experience with the game. It is the brainchild of Klaus Teuber, a former dental technician who created it in his basement workshop. Speaking with The New Yorker in 2014, Teuber stated how he "developed games to escape." This is often the case, but it is rare for a passion project to be successful, let alone reach the heights that Catan has. It is a staple among fans of board games and is the first taste many have with the Eurogame genre that Catan is often cited as fathering. In 1996, the English language edition was released and it quickly found a home amongst the American households. Now translated into 40 languages and with over 32 million copies sold, Catan is a worldwide phenomenon and is showing no sign of slowing down.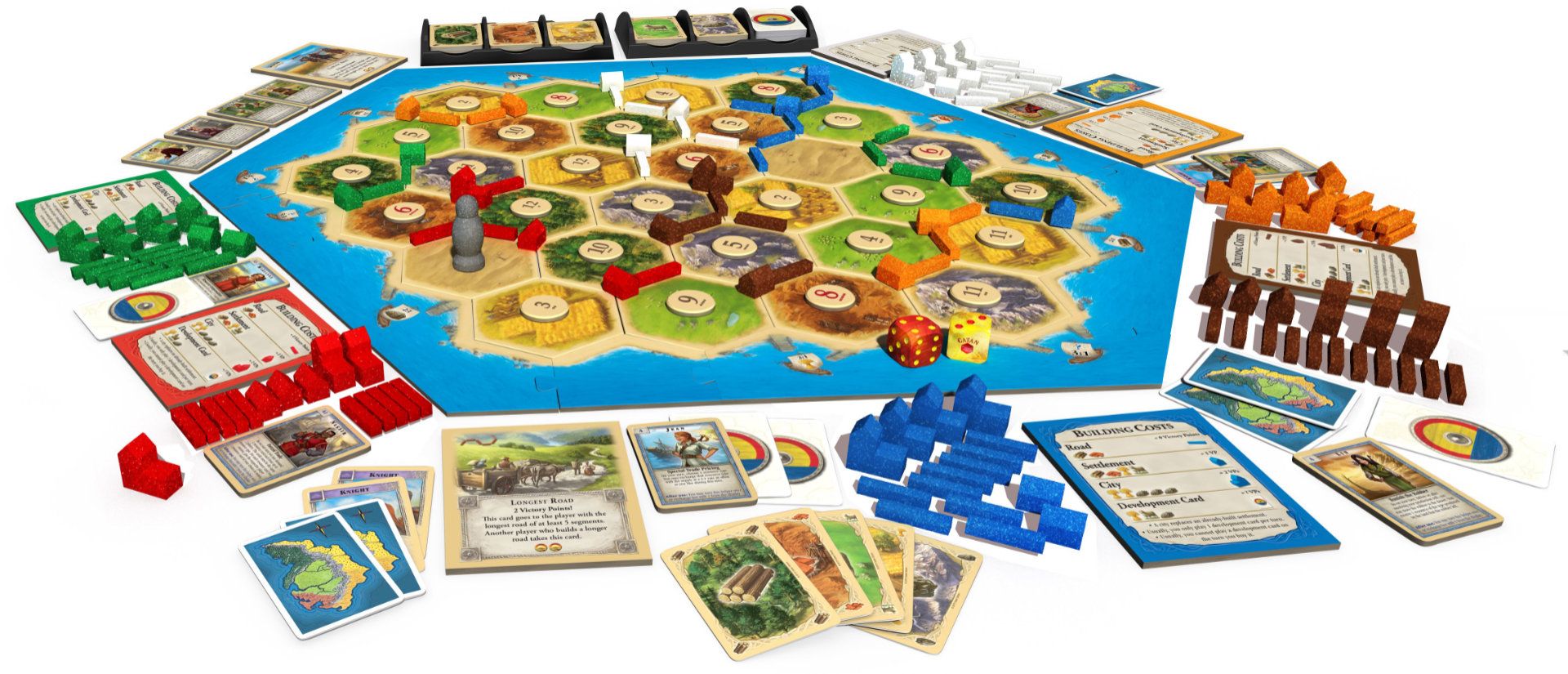 Teuber left his position as a dental technician in 1998 and in 2002 founded the family business, Catan GmbH. They now work with publishers and distributors who manufacture and distribute the game, allowing them to focus on improving things and designing new expansions. Most of the content is set on the fictional island of Catan but we have seen historical editions as well as franchises such as Star Trek and Game of Thrones. While the main game is family friendly, a junior version of the game is also available, making it accessible to players young and old. It has also found its way into the digital realm, with releases on mobile platforms, PC and Nintendo Switch. In 2019, spinoff augmented reality game Catan World Explorers was announced by Niantic, the folks behind Pokémon Go and Harry Potter Wizards Unite.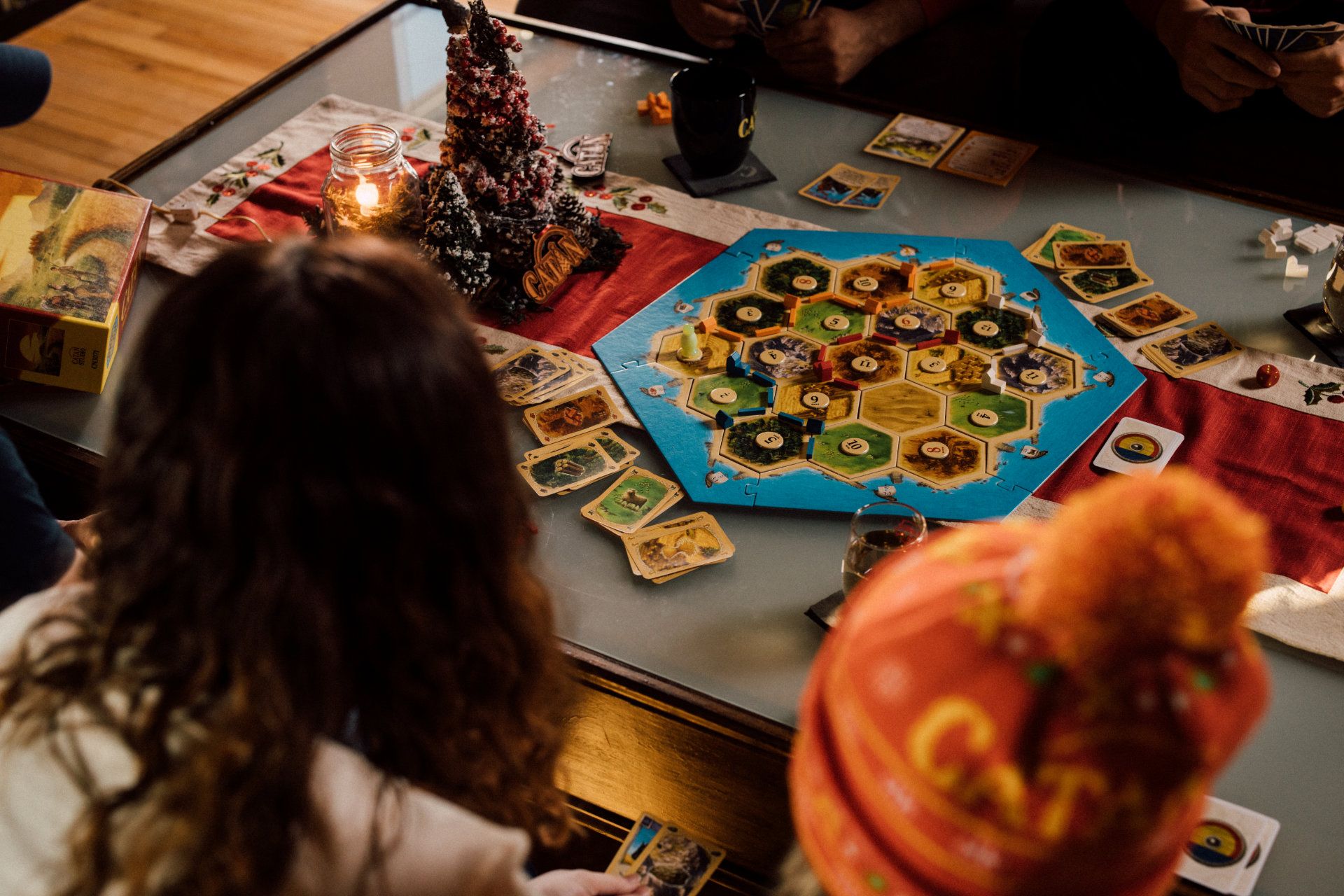 Over the years, Catan has garnered several awards. It won the coveted Spiel des Jahres in 1995 and the Origin Award for Best Fantasy or Science Fiction Board Game in 1996, amongst many others. In 2001 it was inducted into the Origins Hall of Fame. Its popularity has firmly cemented Catan in pop culture, with mentions in shows like The Big Bang Theory and Parks and Recreation. It was even called the "Monopoly killer" by Wired magazine in 2008. Regardless, the game has maintained its popularity introducing new audiences to the euro-centric game mechanics favored by the Eurogame genre. In more recent times it has become the poster-child of the renaissance of board games amongst a tech savvy Xbox-generation.
This year has been interesting to say the least, and many have turned to games as a way to cope and bring their families together. A sentiment echoed by Pete Fenlon, CEO of Catan Studio. "We have heard so many stories of families coming together over games of Catan, finding moments of joy during a distressing time in our history. We are honored to introduce so many new gamers to the wide and wonderful world of tabletop games — there is probably no better way to celebrate 25 years than that."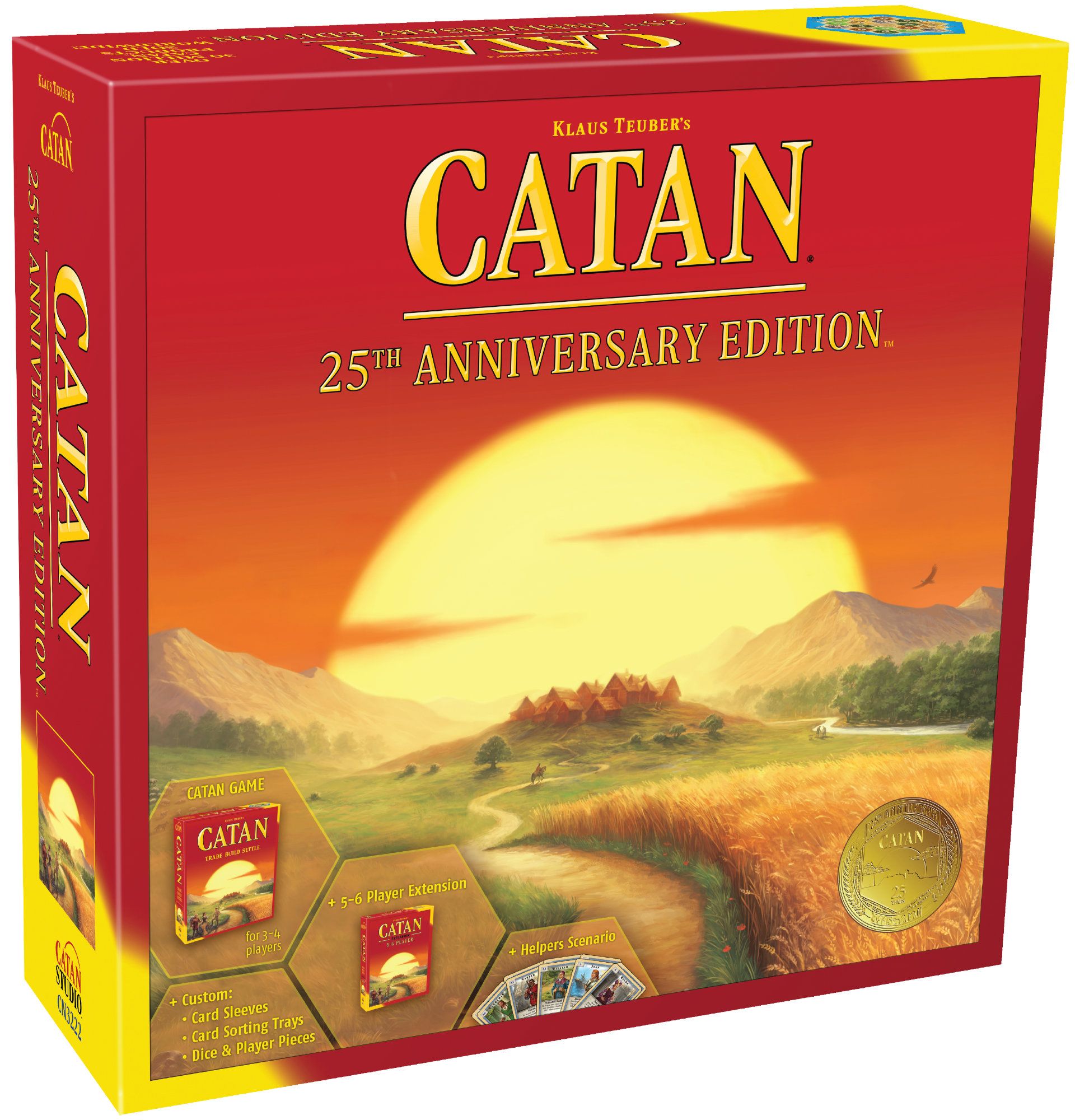 As Catan celebrates its 25th anniversary, it should come as no surprise that it would be marked with something special. The Catan 25th Anniversary Edition brings together the base four-player game and five-to-six player expansion for the first time. You will also find the Helpers of Catan scenario that was originally released in 2013. Custom dice and iridescent playing pieces unique to this edition add a refreshing touch and make this edition unique. Cards can be protected with the included card sleeves, and there are new trays for storing the resource and development cards. This will be the perfect entry point for new players and would make an ideal gift. Current owners may want to hold back until we have the chance to give our first-hand impressions once we get our mitts on a copy.
Catan holds a special place in my heart. There are so many stories I could share. It got me through the rough times and was the perfect icebreaker. It has always brought a smile to my face and the inner child in me always smirks when I hear the immortal phrase, "I've got wood!"
NEXT: GW Releases Next Chapter Of Warhammer Age Of Sigmar With Broken Realms: Morathi
Source: Read Full Article