Call Of Duty Tried To Kill Zombies, But It's Still Going Strong In Black Ops Cold War
Firebase Z is hurtling towards Black Ops Cold War like a scorching napalm strike, marking itself as the latest entry into a spin-off mode that has been standing tall for over 12 years. However, while Zombies is a reel for many now, it's hard to think that it nearly didn't happen.
World at War is where Zombies all began, as a small team took the work of Treyarch at large to prototype something new: a Nazi Zombies mode. This was off the record, unbeknownst to the higher-ups, unapproved, and, ultimately, a major distraction from their work. The team was behind schedule, working on an already established franchise, and it wasn't something that Activision was interested in pursuing.
But rather than cancelling it, Treyarch head Mark Lamia gave the mode a go himself. He loved it, but one of the main concerns was that it didn't fit the more serious tone of the franchise, as Lamia stated, "We were still struggling to find our voice. We still lacked confidence. We wanted World at War to be a turning point in the franchise. We were determined to make a very different Call of Duty, leaning into the darkness of war."
Lamia pushed for the mode anyway, and gave Activision excecutives access to the mode. Low and behold, they loved it too – bragging to each other about what new high round they'd reached in the cramped, gloomy corridors of Nacht. It was a hit. Still, it didn't quite nail the tone. Treyarch pitched it as an easter egg, something you'd unlock at the end of the campaign, with no advertising behind it, and that sold. It became something spread through word of mouth, something the community took to cherish, and it taught Treyarch to, as Lamia puts it, "listen to fans and develop a dialogue."
That was the birth of Zombies: Nacht Der Untoten, a Frankenstein map pulling parts from the campaign's Hard Landing and multiplayer level Airfield. Where could they go from there? The idea was simple, and they drew from plenty of other Zombie games, especially the flash game Last Stand, but they had to expand it to keep players invested. Enter Verrückt, the tight-knit asylum that introduced the power mechanic and many other staples. It was another easy-to-put-together map given that it was based on an existing multiplayer level, that of Asylum. Nacht introduced the staple mystery box, bear, barricades, buyable doors, and blockades as well as wall guns, but Verrückt added perks and traps.
The following Shi No Numa introduced the fan-favorite foursome, Richtofen, Nicholai, Takeo, and Dempsey, while Der Riese threw in Pack-a-Punch, the machine that lets you slide your gun in for 5,000 points in exchange for a better, enhanced version. Zombies took shape by the end of World at War, ending off with the perfect formula for future games after building a stable foundation. It nearly didn't happen, but Treyarch managed to convince Activision, and they haven't looked back since.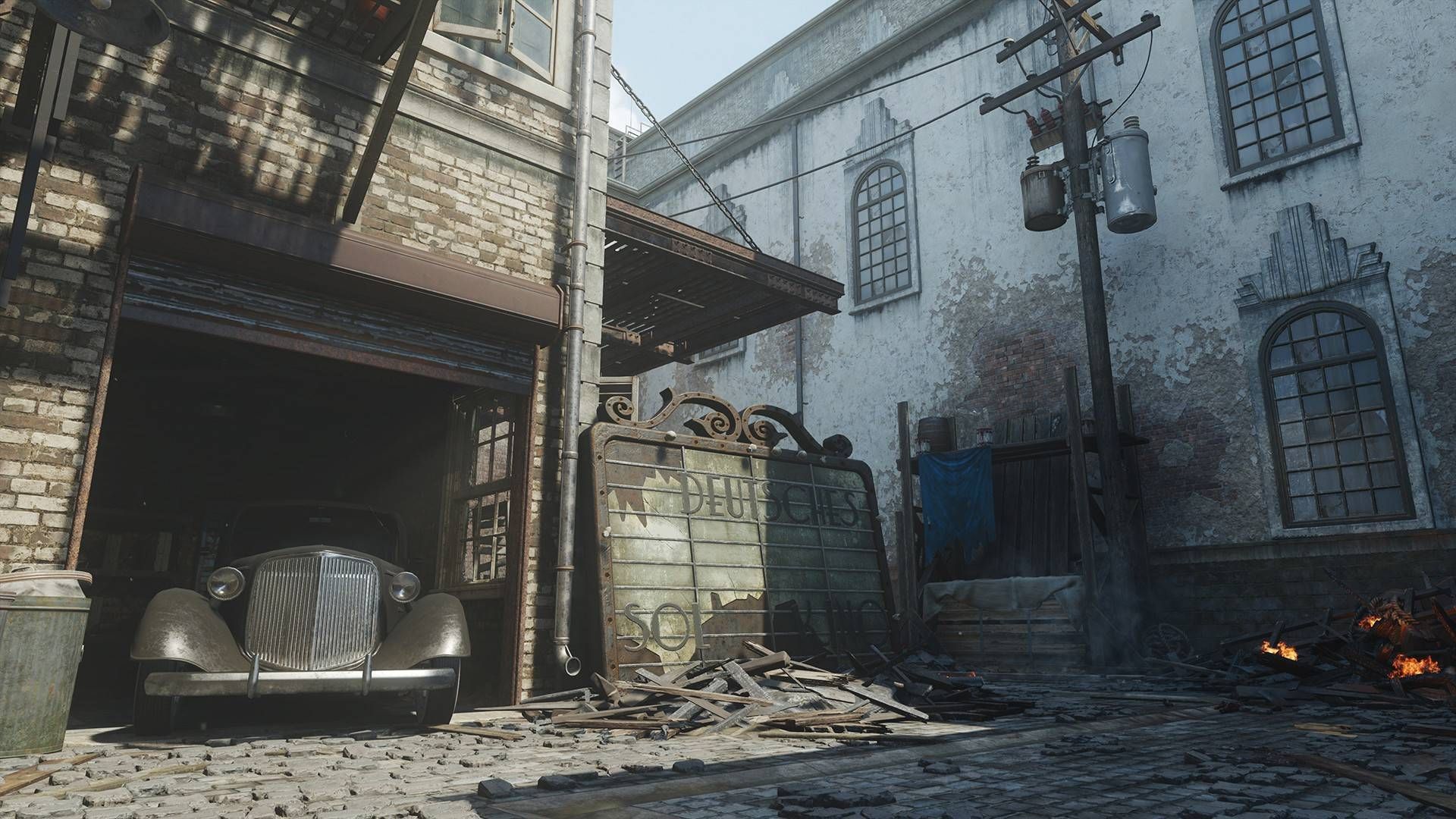 Black Ops 1 entered the scene with three Zombies maps, introducing Dead Ops Arcade, a top-down twin-stick shooter unlocked in the same way as Nacht Der Untoten… unless you broke free of the main menu and found the computer behind you. Meanwhile, Kino Der Toten was front and center, flaunting that Zombies was now a staple of Treyarch's Call of Duty.
More perks, maps, inventive ideas, easter eggs, and further stories came – everything that Zombies is now known and loved for today. The original four grew tenfold while the idea of a guest-character map started, something that would become a staple of its own, with George Romero, Sarah Michelle Gellar, Robert Englund, Michael Rooker, and Danny Trejo all appearing in Call of the Dead. Black Ops was shaping up, ready for a sequel.
The story is long, twisted, and filled with nearly every single sci-fi head-scratcher from Back to the Future to Doctor Who, but each game was building up to something in the next, even if World at War started out as a simple arcade gamemode with no narrative. There were trickles of lore to keep players guessing, keep them looking, keep them speculating. But at the core, this wasn't leading into anything until Der Riese, when Jason Blundell stepped in. That's when the Zombies story began to take shape, and he helmed the wheel at the ship until the credits rolled. The story of Black Ops and Zombies was cemented from there, and each game would sport new maps, new beats, new characters, new perks, new weapons, even new ideas like gobblegums, and new easter eggs for players to dive into to find out more. Blundell had ideas planned out far in advance with individual story arcs ready to go.
Naturally, with this newfound success in this arcade mode, the other teams at Activision found themselves envious. Sledgehammer delved into the running with Advanced Warfare and World War 2's Exo Zombies and Nazi Zombies respectively, while Infinity Ward tried out the mode with Infinite Warfare. Those modes were, for players, very hit-or-miss, with Treyarch still standing tall as the de facto head of Zombies at Activision. Which makes sense –  it was their baby after all.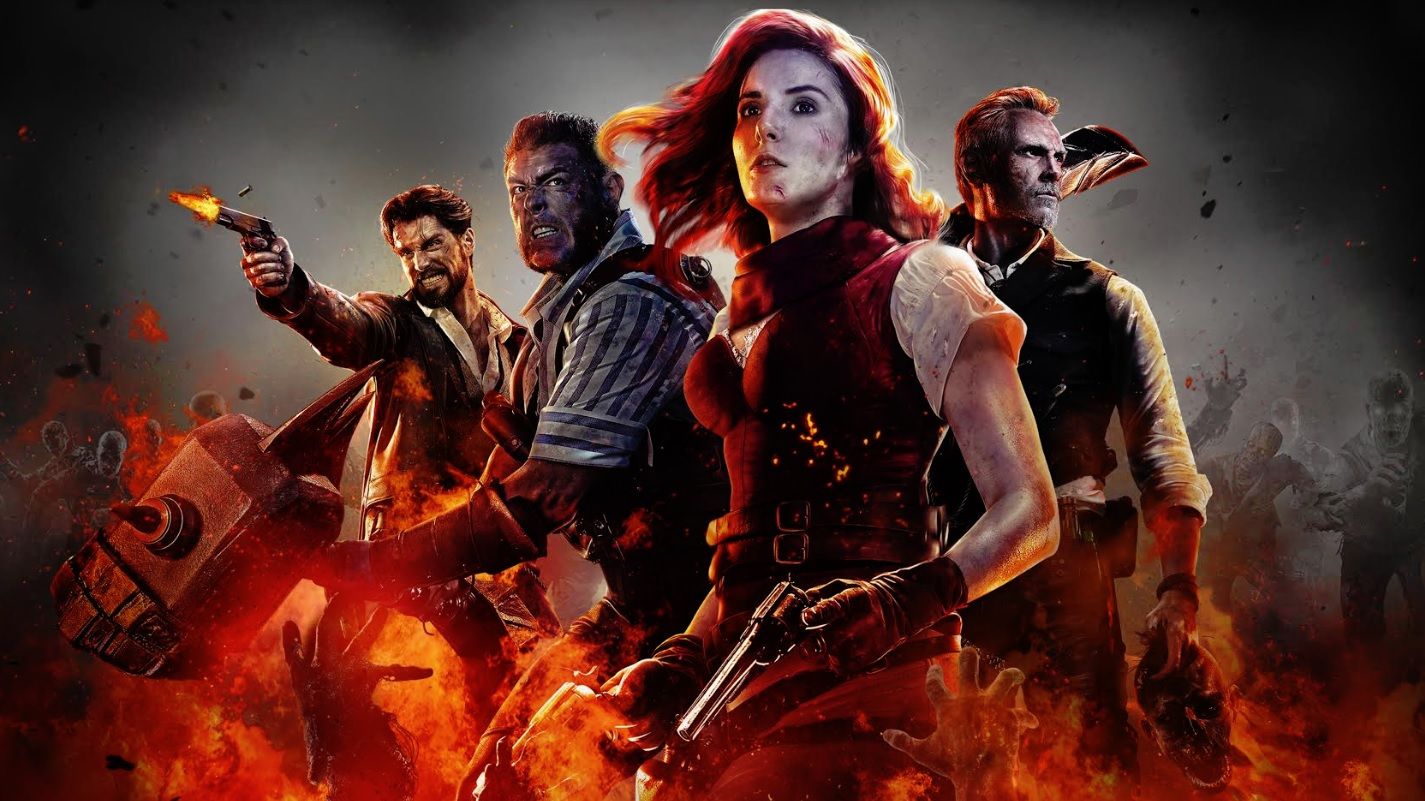 The Zombies story enveloped time travel, Lovecraftian horror, and out-of-chronology storytelling techniques. It was hard to follow but for those who ventured into the gaping jaws of its narrative, it was a rewarding treat. There were two versions of the beloved four, but Black Ops 4 managed to bring them together, ending the story, a tale that spanned over five games. Nikolai ended it all as the two teams shared a victory drink that was, unbeknownst to them, poisoned by the Russian – this was the only way to stop it all, with their deaths. As such, Black Ops 4's Zombies concluded with Eddy and Samantha walking out of the Dark Aether and into the light.
Zombies' story was done. Nobody believed it wouldn't come back, but how was the main question. A story spanning five games had just been concluded, one that whirled around itself into a complicated knot that was suddenly unraveled. Still, Black Ops 4's Zombies wasn't received well by players, so whatever choice Treyarch made, it would have to be good to keep the franchise going.
Then Sledgehammer's Cold War entered the scene. However, there were clashes with Activision, behind the scenes drama, and eventually, a handing off to Treyarch, which led to it becoming a direct sequel to the original Black Ops rather than a Cold War game from the WWII developers. Zombies returned, with a rebooted story and brand new beats. Samantha Maxis isn't a little girl anymore, and Nacht Der Untoten is back – now an abandoned Nazi outpost dedicated to Dark Aether research rather than a simple airfield.
Where the reboot's story will go next is uncertain, but Treyarch has returned to its roots, combining the best of the latest games with the best of the originals, and perhaps, Cold War will mark the mode coming full circle after over a decade of dominating the Zombie sub-genre.
Source: Read Full Article