Behind BeForU, Konami's Forgotten Pop Idol Group
It's hard to imagine a time that Dance Dance Revolution was a bankable hit.
In the mid-aughts, DDR fever was at an all-time high. Konami, still a beloved publisher and not the industry pariah they are today, churned out hit entry after hit entry of their strange rhythm game/fitness hybrid. Home versions of the game sold millions, and arcade versions were centerpieces of whatever arcade they occupied.
To continue pumping out tracks for the game (and their hit BeatMania series,) Konami tapped both their formidable roster of in-house musicians and popular dance artists of the time. But in order to have a consistent, cheap method of putting pop music in the game, Konami was faced with a dilemma. Did they pay licensing fees for popular idol acts of the time, like Morning Musume, or did they find a way to keep costs down while still giving players catchy J-Pop tracks to dance to?
Being a corporation, they naturally went for the latter.
BeForU (2000-2004)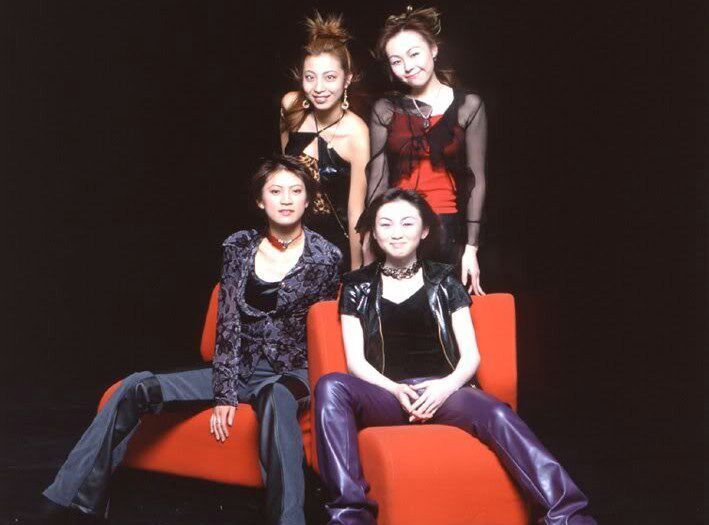 BeForU came about as a competition held by the publisher in November of 2000. Konami scouted four young women to come aboard their Bemani line of rhythm games, with the sole intent of putting them together in a new idol group. The four winners, whose ages ranged from 15 to 21, were assembled in a new unit and signed to Konami, who would handle the distribution of their music. After a national contest settled on a name, BeForU was in business, and put in the trusted hands of in-house music producer Naoki Maeda.
It wasn't long before the group had their first hit in "Dive" – an up-tempo club jam with a catchy chorus and impactful vocals. The song was the first J-Pop track in the series, and would find moderate success – even going on to be used in a Jean Reno flick. Three years later, after contributing several tracks to Konami's hit series, the group released their self-titled debut.
However, there was a catch. When you actually sit down and listen to 2003's BeForU, you may notice that most of the tracks don't actually have the group at all. Indeed, most of the artists actually contribute solo tracks, with only a few songs truly being a collaborative effort. While having different vocalists taking different roles isn't uncommon at all in Japanese girl groups, with the practice dating back to the early days of Onyanko Club, it is a bit strange to have this many solo tracks on a debut album.
The reasoning behind that lies in the way Konami managed the group. Certain singers got priority over others, with the company taking a particular interest in the 15-year-old Riyu Kosaka. Within a year of BeForU's foundation, Kosaka had already landed a solo single and led many of the BeForU tracks in DDR, while the rest of the members weren't afforded as many opportunities. By the time the debut album hit store shelves, the 23-year-old Maehara Shiyuna left the group after not being given a single solo track to perform. Shiyuna retired from the industry shortly thereafter, and reports point to her getting married sometime before 2009.
Shiyuna's departure, however, didn't slow Konami down. Instead, they were quick to replace her – and usher in the next generation of talent.
BeForU Next (2004-2008)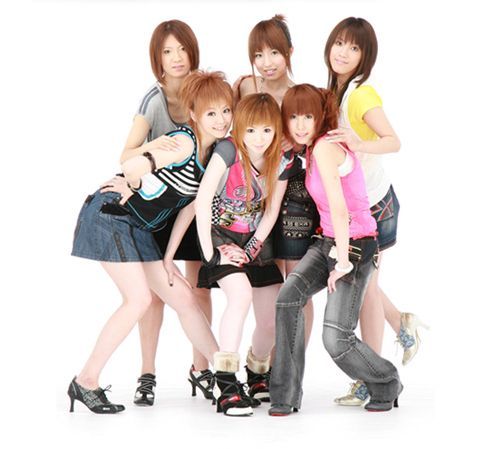 In 2004, Konami held another contest to fill BeForU's ranks. This time around, the plan was to bring on two new singers as Shiyuna's replacements. However, there was a tie for first place, leading to the ultimate decision to bring on three new members – Sotohana Risa, Arisawa Miharu, and Minami Sayaka. With these additions, the second generation of BeForU was underway – under the new moniker BeForU Next.
Within the year, they released their first single as a new unit. "KI・SE・KI" is, at risk of sounding reductive, largely in the same vein of their debut single. It has a similar tempo, a similar chordal progression, and similar synth patterns. It mostly sounds like the same type of Eurobeat/J-Pop hybrid music that producer Maeda was known for, without much in the way of iteration or innovation. It's a solid track, and it's saved by some truly wonderful vocals from the strong second generation additions, but it's undoubtedly a phoned-in effort.
But lack of meaningful innovation hasn't ever stopped game companies before – and Konami had big plans for this next iteration of BeForU. To promote their second album, BeForU II, the group held their first concert at Zepp Tokyo, which was filmed and sold on DVD. Some concert footage even made it stateside into 2006's Dance Dance Revolution SuperNova, but it's not from the Zepp Tokyo show, and I haven't been able to source it.
The group was able to springboard off this success into a contract with a real record label – the massive Avex Trax, home to hit artists like Ayumi Hamasaki and Gackt. Their single "Strike Party!!!" was used as the 3rd season ending theme for the anime MAJOR, and their debut album under the new label dropped in early 2007. This was supposed to be their big break – the thing to catapult them away from being astrange in-house project at a video game publisher.
Unfortunately, that break never came.
The End Of BeForU (2008-2009)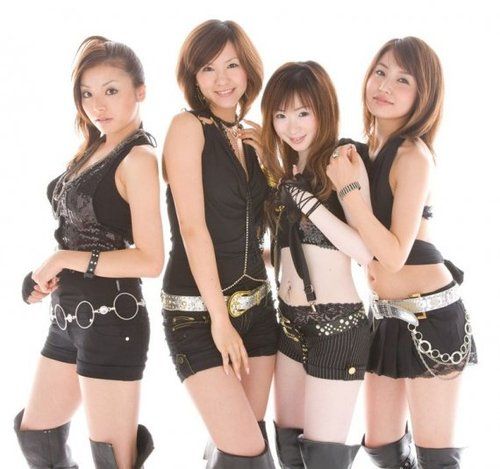 It's easy to point to the group's third album, BeForU III ~Breaking Into Probability Changes~, as the primary reason for their eventual split. It debuted at #126 on the Oricon charts, and only charted for one week before falling off entirely. Despite attempts to recoup and release a follow-up under a new label, that initial smack in the face was enough to sway the group into cutting their losses and moving on.
However, the easy story isn't always the truest (or most interesting) one, and thus is the case with BeForU. Behind the scenes, the group was splitting at the seams, with numerous illnesses, departures, and hiatuses doing irreparable damage to the group. In 2007, Arisawa Miharu fell ill and was forced to leave the group. Shortly after that, founding member Yoma left to pursue a solo career. With their immediate departures, the group was short-staffed for a December 30 concert, which was planned to announce the departure of Noria and Risa.
After that concert, the group continued to spiral. Their website went offline for two months, only to reemerge in February 2008 with the announcement of three new members. Those additions preempted the departure of Minami Sayaka, who would, like Arisawa before her, leave the group due to illness. Shortly thereafter, the group was bought out by the Gambit label, and would release one album – 2008's Shangri-La, led by the single of the same name.
Despite a negative reputation in the fanbase, Shangri-La was a solid album with a fresh, new sound that managed to iterate on what came before it. Unfortunately, Gambit's marketing of the group was fairly crass, with the group now donning skimpier outfits and starring in racier videos. Instead of playing to the group's established brand and existing fanbase, the label wagered the group's future on a sexy, borderline gravure image.
It failed. Shangri-La landed even lower on the Oricon charts, debuting at #221 and dropping off of the charts the following week. After the album's failure, every single line of communication out of the group went quiet. Their website went offline, members' blogs dropped all mention of BeForU, and no new songs were released.
In 2009, Riyu Kosaka, the only member who had been with the group since the beginning, broke the news.
BeForU was no more.
The End Of An Era
Every former member of BeForU has a different story. Three of the original quartet tried and failed to launch solo careers, leading to their seeming departure from the music industry. Second generation members Miharu Arisawa and Sotohana Risa would go on to find their own success under new stage names, while Minami Sayaka would go on to join kickboxing group JKG. Every third generation addition would continue to enjoy success as gravure idols, but their careers are poorly documented and hard to nail down. Lastly, Riyu Kosaka is still active in music, but in a very limited capacity. Her last credit is in 2019, when she performed the opening theme for mobile game Seven's Code. It's worth noting that Seven's Code is headed up by Naoki Maeda, who left Konami in 2013.
The story of BeForU is a sad one. Plenty of J-Pop idol groups come and go – it's a cruel, unforgiving industry that takes in young women and spits them out at an alarming rate. But there's something uniquely tragic about this particular group, which can be chalked up to sheer ambition of it. Before Idolmaster, before Love Live, BeForU was one of the Japanese gaming industry's first successful attempts at breaking into the idol industry. Using nothing but the girls' talent and a successful video game franchise, Konami tried to take the music world by storm
However, it's easy to see where they went wrong. Early mismanagement and an unfair power dynamic left some members feeling shortchanged and unappreciated. Changes in membership before the debut album shredded the already tenuous cohesion of the unit, and a major flop at their first big label took the wind out of their sails. The ensuing staff changes, buyout, and rebrand only rubbed salt in the wound, and by 2009, the initial promise of BeForU was a distant memory in the minds of the executives who originally signed off on the plan.
In recent years, Konami has taken to erasing BeForU music from their games. Tracks have been stripped from arcade iterations of Beatmania and Dance Dance Revolution – both their tracks as a group and their solo recordings. As of right now, old home releases and original cabinets are the only way to play BeForU's music. Like much of the company's history, BeForU has not only been written off as a footnote, but scrubbed from existence entirely.
Some may like you to believe that BeForU was never the flagship project of Konami's rhythm gaming roster. It's hard to believe, really, that they ever funded a pop group full of talent, heart, and pep. But they did. We were there. Uploads of BeForU's concerts and MVs are still widely circulated online, with a whole generation of DDR fans regularly returning to reminisce on the good old days. People who weren't into the group when they were active are still discovering their impressive discography to this day, thanks to the fans who've kept their memory alive all these years.
Because we remember watching this group's rise to fame – from arcade cabs to TV screens to sold-out stage shows – as it was happening.
We remember what it was like listening to those first albums on repeat, etching their fast beats and powerful vocals into our psyches.
We remember BeForU – even if Konami doesn't want us to.
Sources: GenerAsia, Japanese Music Wiki, Wikipedia, Twitter. Special thanks to YouTube user BeForUForU for the concert footage, and to Twitter user @mutsuki_DGA for the header photo.
Next: How Outlast 2 Helped Me Accept My Catholic Trauma
TheGamer Originals
Konami
Dance Dance Revolution
Beatmania
Bella Blondeau is a lovable miscreant with a heart of gold… or so she says.
She likes long walks in dingy arcades, loves horror good and bad, and has a passion for anime girls of any and all varieties. Her favorite game is Nier: Automata, because she loves both robots and being sad.
Source: Read Full Article