Assassin's Creed Valhalla Offers Pure Escapism… So I Visited Lincoln
You experience the historic city of Lincoln in Assassin's Creed Valhalla in the same way most people experience Lincoln: you walk in, get beaten up, then you leave and swear to never return.
Assassin's Creed Valhalla is the latest open-world game from Ubisoft, a studio famous for recreating real-world locations in interactive form. Through the developer's games, we've seen Ancient Egypt, Ancient Greece, and more, rubbing shoulders with historic figures such as Cleopatra and Socrates. Valhalla gives us the sons of Ragnar Lothbrok, the famous Viking warrior who straddles the line between myth and historic record. We also get Dave, a farmer in Lincoln who might kill you in one hit for getting near him with your horse.
Wolves are a staple of the role-playing game genre – enemies you fight early on before you gather more strength through levelling your character up. Valhalla is no different there – some of the first enemies you fight in the opening, which takes place in Norway, are wolves. But head to Lincoln too early and the wolves will tear you apart. They're just bred differently.
I've never seen my hometown represented in a game before, and it's pretty hilarious to see it shown like this – a place where even the farmers and wolves are made of fists with fists attached to them. Anyone who's ever been to Ritz Wetherspoon can attest to that – a pub where you could get glassed for being poncey enough to order a Leffe.
Checking out Lincoln in Assassin's Creed Valhalla has been high at the top of my objectives since previewing the game months ago. It's taken me a week to get my character powerful enough to handle it, which is extremely funny to me. And even now, I have to use stealth and subterfuge even to make it past the city walls in case some farmer mugs me for my fancy armour. It makes me feel right at home, though, blending in with a hoodie. Look, I'm not scared – I'm protecting the population of Lincoln from me.
You see, the nickname "Lincolnshire Yellow Bellies" doesn't come from cowardice. It's because people around here used to drink stagnant water and get malaria, and they'd use opium to relieve the symptoms of malaria, which turned their skin yellow. You know, normal stuff. They also used to hang belly bacon for so long that it turned yellow, which probably also gave them diseases. We're not cowards, we're just diseased, OK? I'm glad that's straightened out.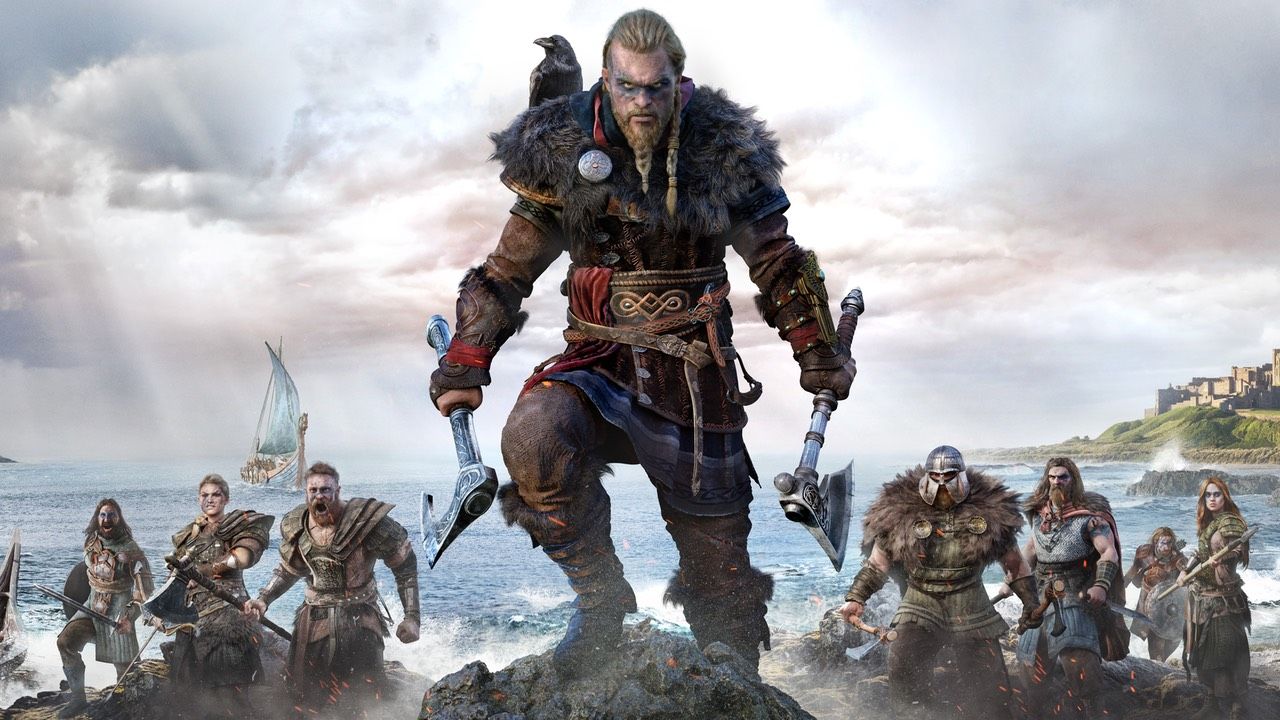 So, how does Lincoln look? Obviously, it looks different. Valhalla is set in 873 BC, so there's plenty of wood and hay, and the farms around Lincoln form a tighter grip around the city than they do today. Around this time, Lincoln was a bustling trading hub with its own mint – on the same level as York. Of course, the city was a town at this time, way before the castle and cathedral were built, and only had a population of around 600 citizens – and all of them could kill you with a half-hearted slap.
It makes sense for Lincoln to be almost unrecognisable to me, then. Except for one major exclusion: Steep Hill. Lincoln became an important tactical location back when people used to fight with metal sticks because of its massive hill – literally called Steep Hill. Today it's all craft ale shops, fancy restaurants, and students stumbling home from a jolly, but at one point it was the place invading armies had to march up before being murdered by archers from the castle walls. This isn't in the game, which means Lincoln just looks like any other nameless town. At least Ubisoft got the level requirement right, though. It feels bad to be home.
Next: Assassin's Creed Valhalla Complete Guide And Walkthrough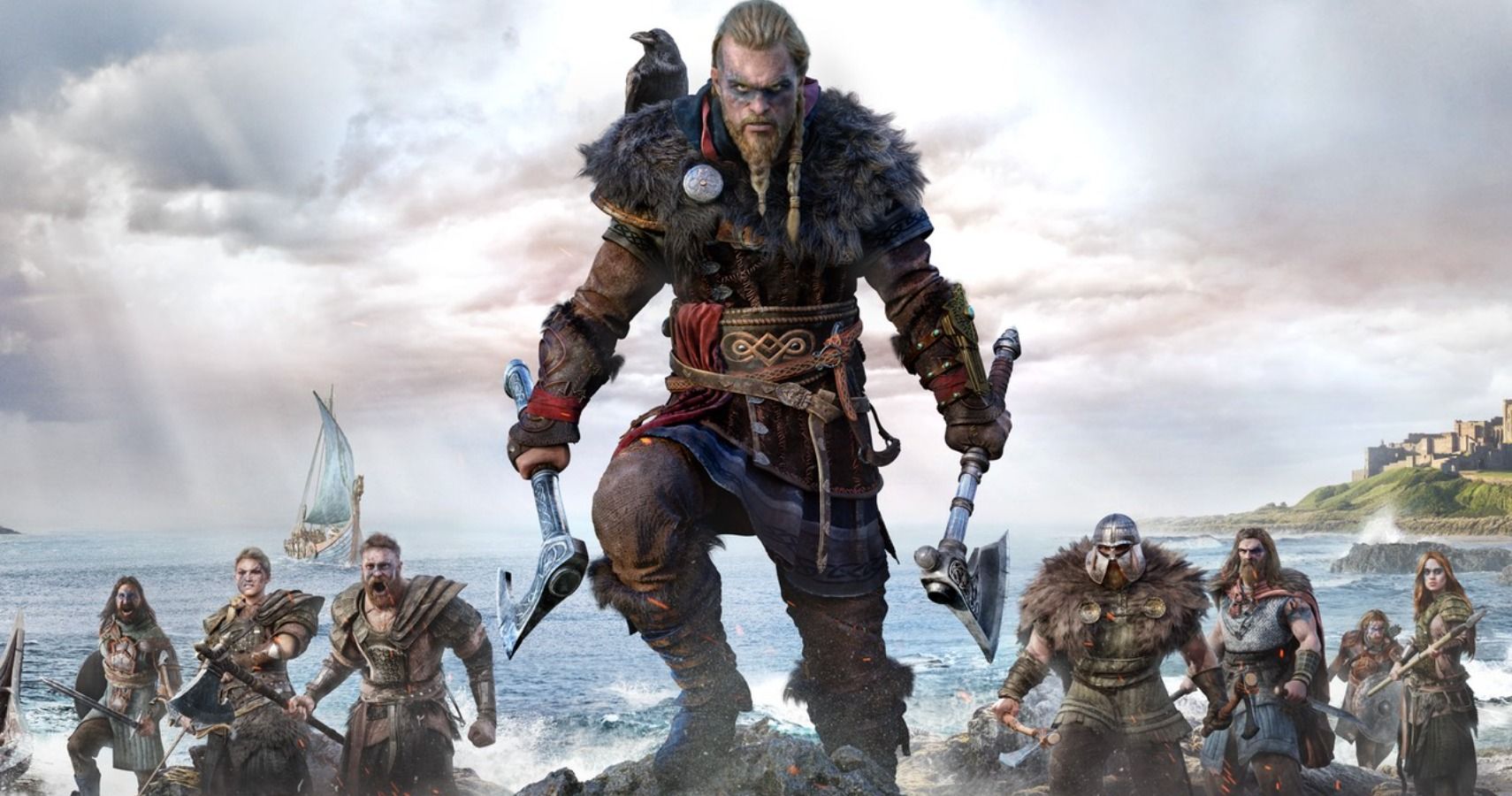 TheGamer Originals
PC
Xbox One
Ps5
ps4
Xbox Series X
Assassin's Creed Valhalla
Kirk is the Editor-in-Chief at The Gamer. He likes Arkane games a little too much.
Source: Read Full Article