Assassin's Creed Design Codes In Animal Crossing: New Horizons
Assassins have infiltrated Animal Crossing: New Horizons. Dedicated islanders have taken to the Able Sister's kiosk and begun stealthily growing the presence of the Assassin's Creed franchise across the islands.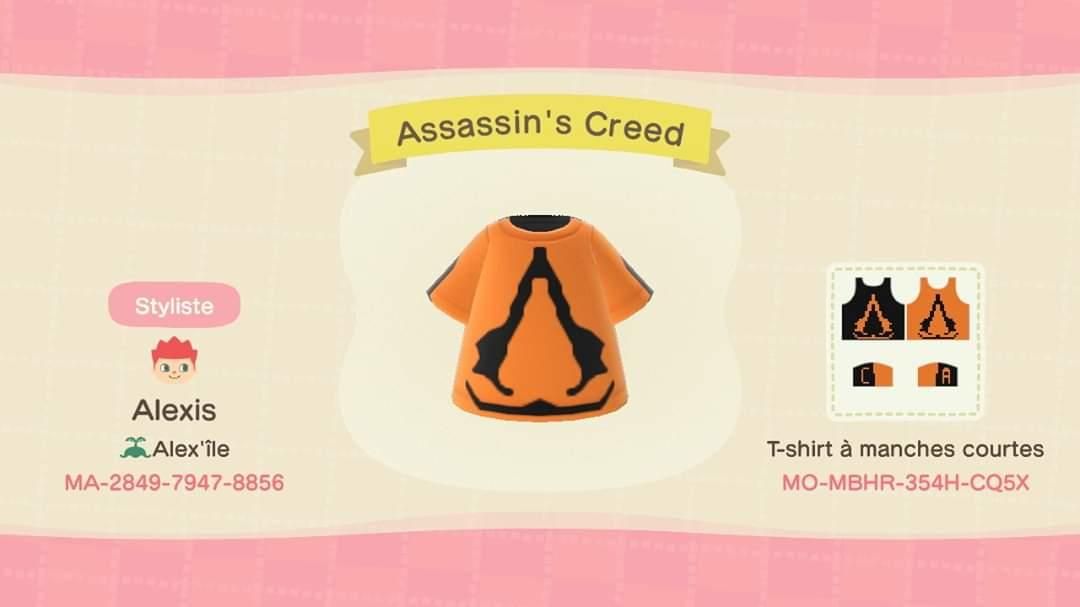 Starting off, you can show your love for the Assassin's Creed franchise as a whole by sporting the Assassin's insignia. The shape is difficult to reconstruct with New Horizons' pixel creator, so props to islander Alexis on their execution of this design.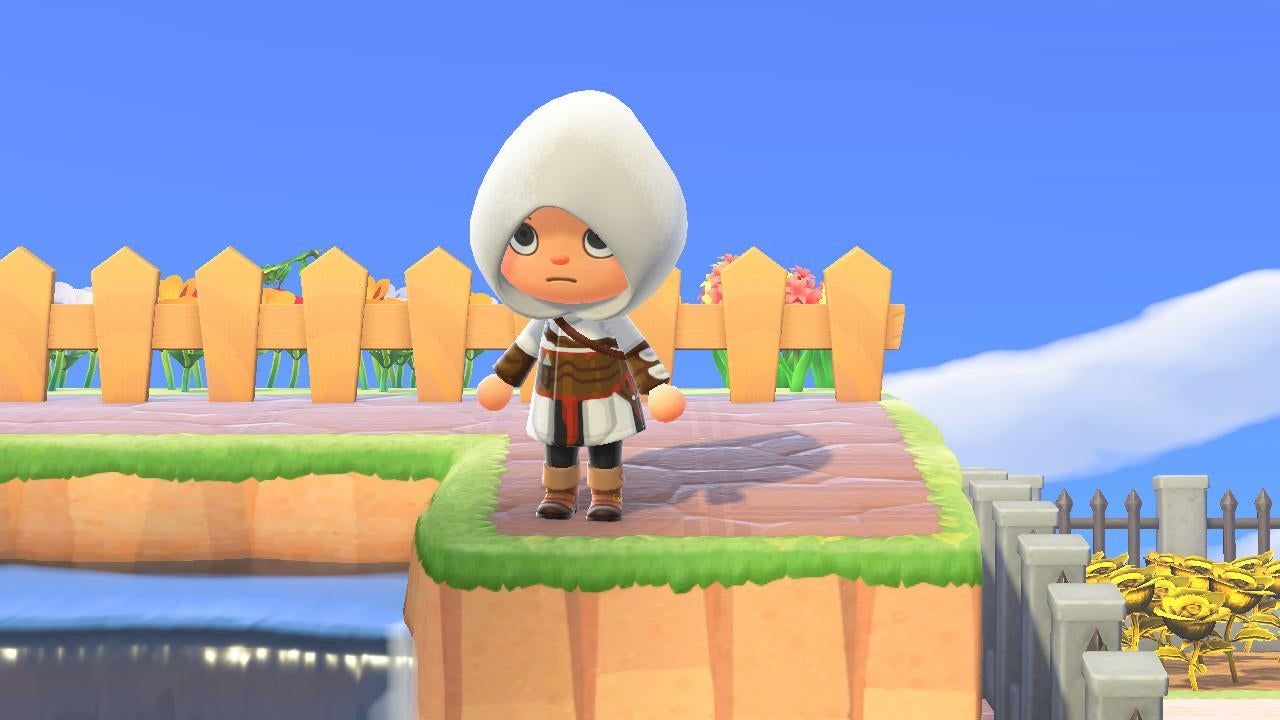 DurianCake2004 on Reddit posted their Halloween costume for Altair from the original Assassin's Creed and was kind enough to share the design code: MO-KQ68-GNQ9-DQ0B. Completed with Animal Crossing's Magic Academy Hood and a pair of pirate boots, this ensemble makes a highly convincing cosplay.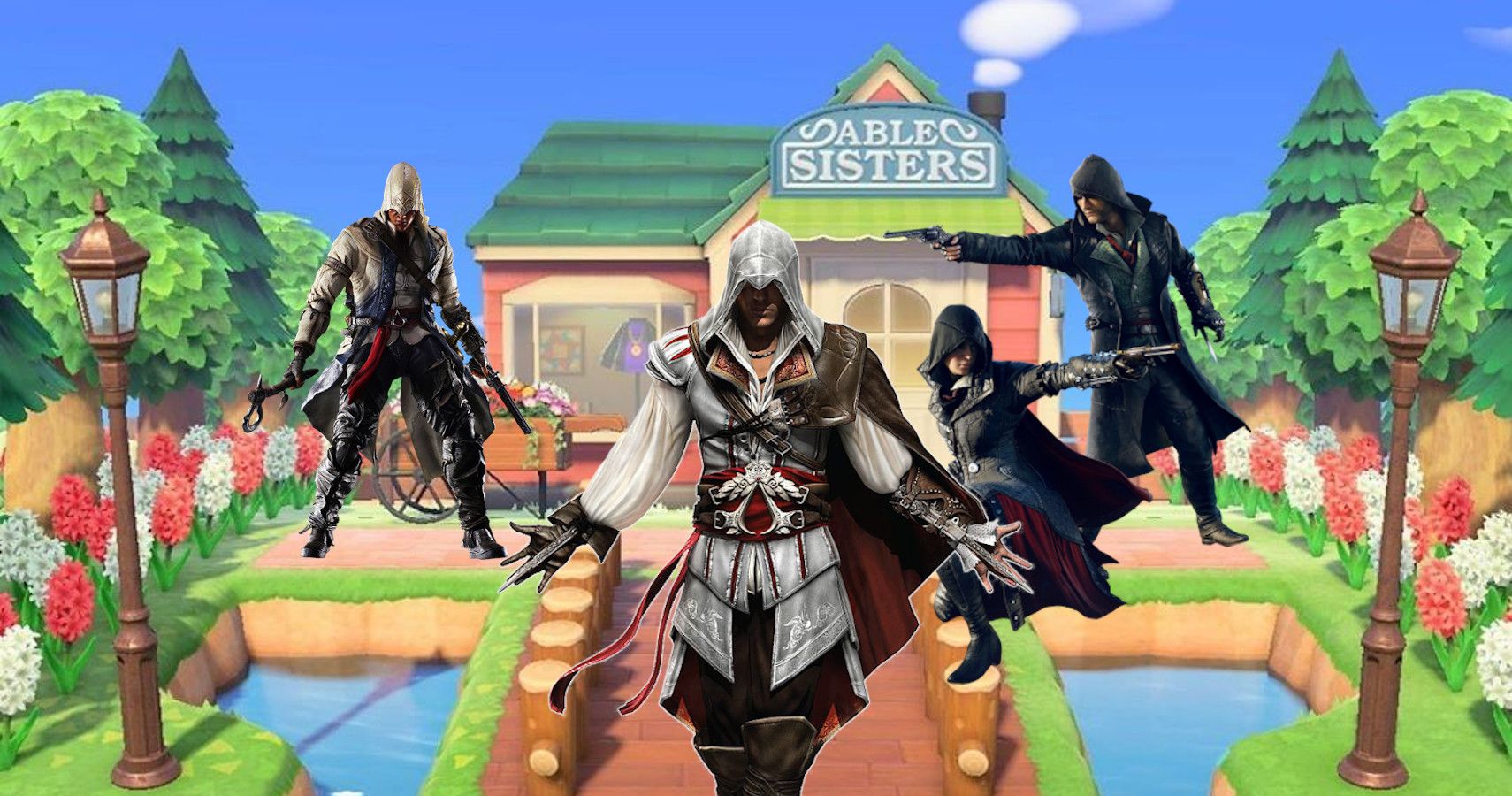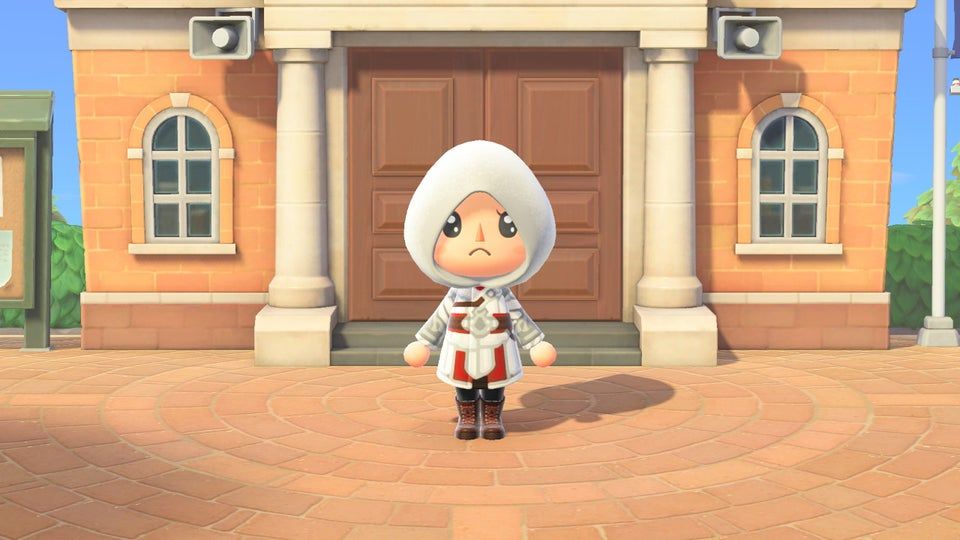 NaiveCareer also took to Reddit to share their Ezio cosplay from Assassin's Creed: Brotherhood. You can grab this design for yourself using the design code: MO-NH2C-YQY4-K00H. Or check out what else this islander has been up to using their creator code: MA 5721-1403-7328.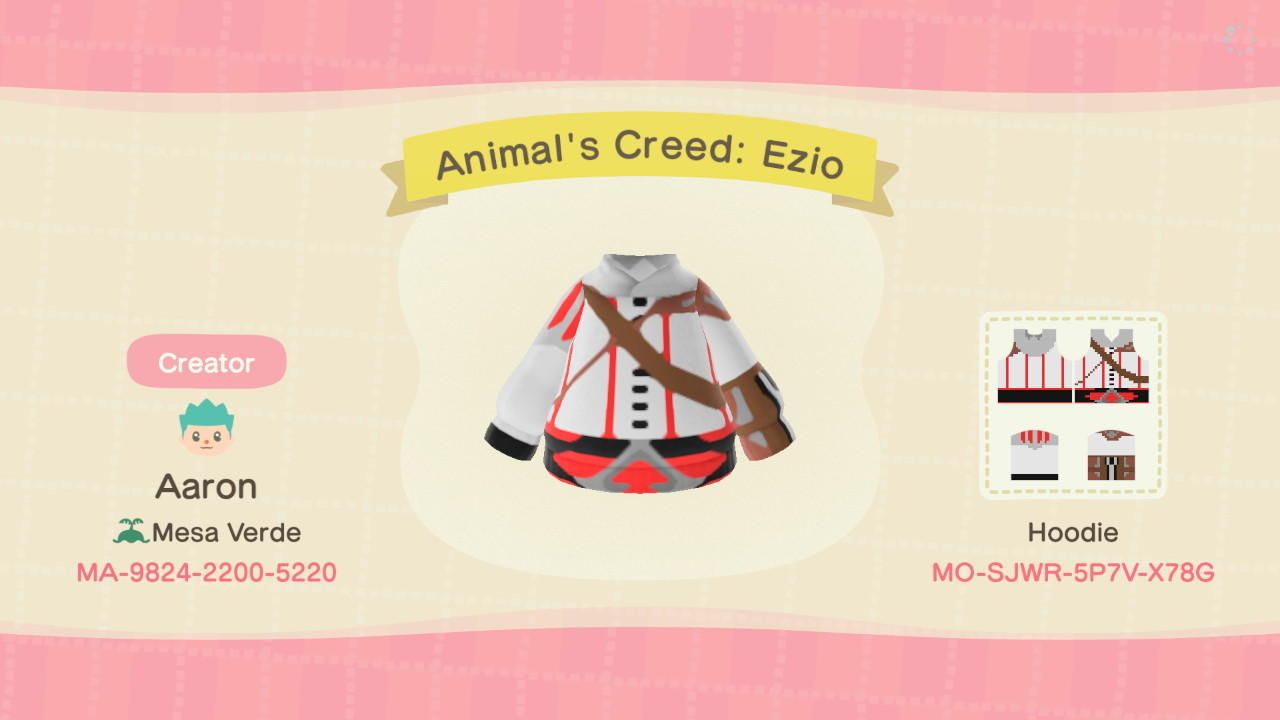 You can also get Ezio's slightly different look from Assassin's Creed 2, thanks to Aaron of Mesa Verde island. Though it uses a hoodie schematic rather than a robe, details such as Ezio's bracer and the Assassin's insignia clasp around his sash are well executed. This Nook Islander also has other cute designs about in their user profile, if you want to make a second stop on your way to check out Ezio's design!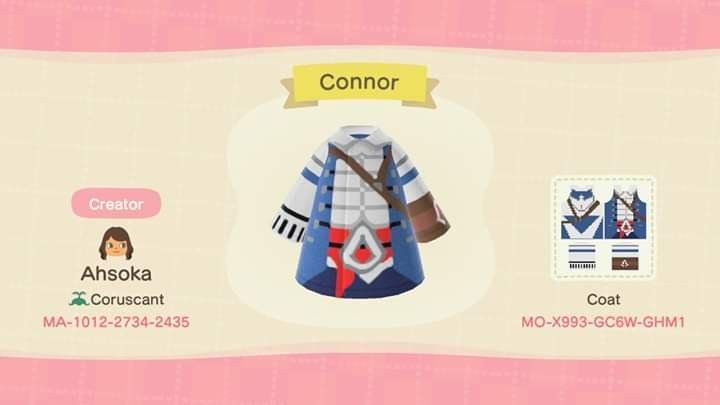 Ahsoka of Coruscant island brings us into the colonial era with their rendition of Connor Kenway from Assassin's Creed 3. Connor's patriot-inspired robes are a favorite among many, and now you can don the apparel yourself!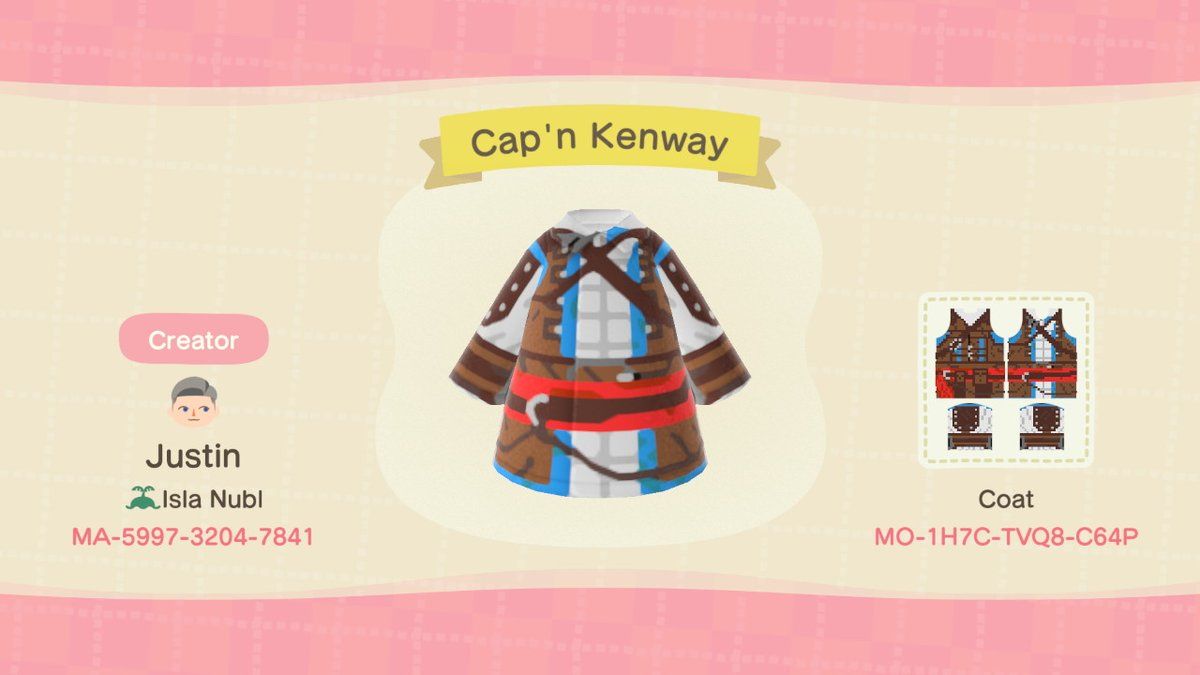 Turning our sights to the sea dog side of the colonial era, millen4211 on Twitter created this rendition of Edward Kenway from Assassin's Creed: Black Flag. This is the perfect outfit for making port on your neighbors' islands and exploring New Horizons.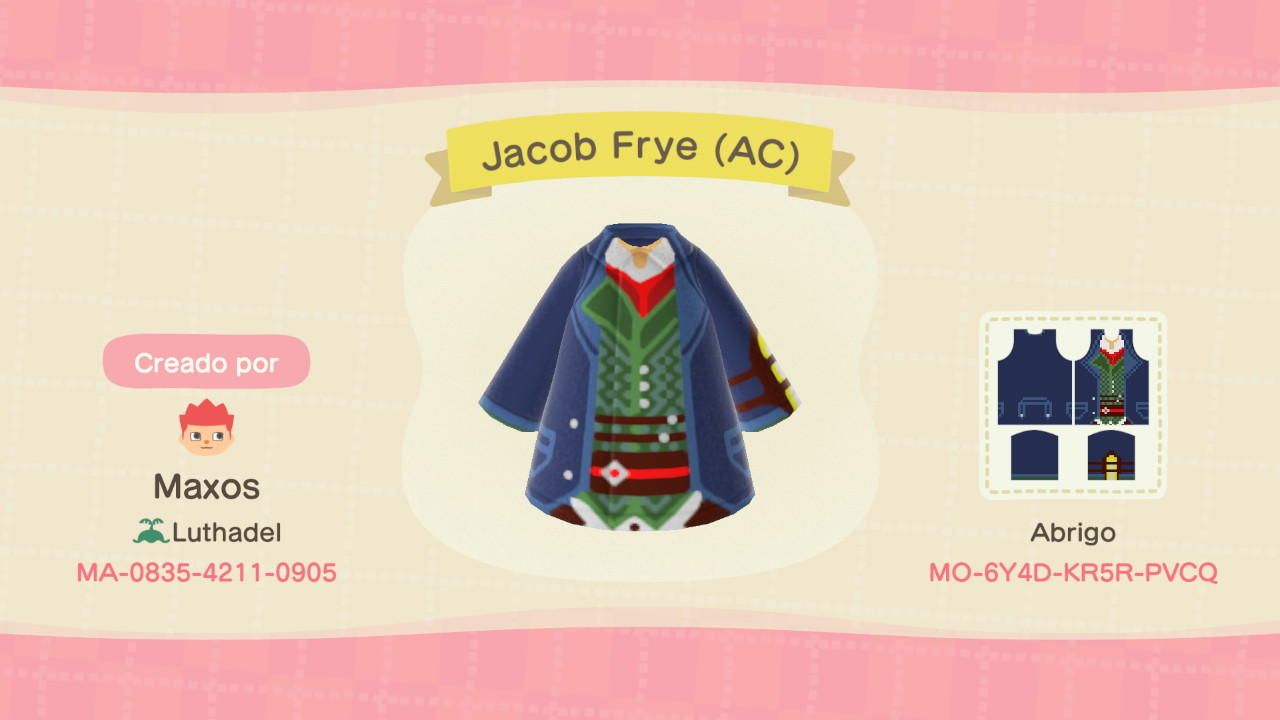 Heading to Victorian England, Maxos of Luthadel island shared Jacob Frye's dashing ensemble from Assassin's Creed: Syndicate. Just because you're skulking about doesn't mean you can't have some class while doing so.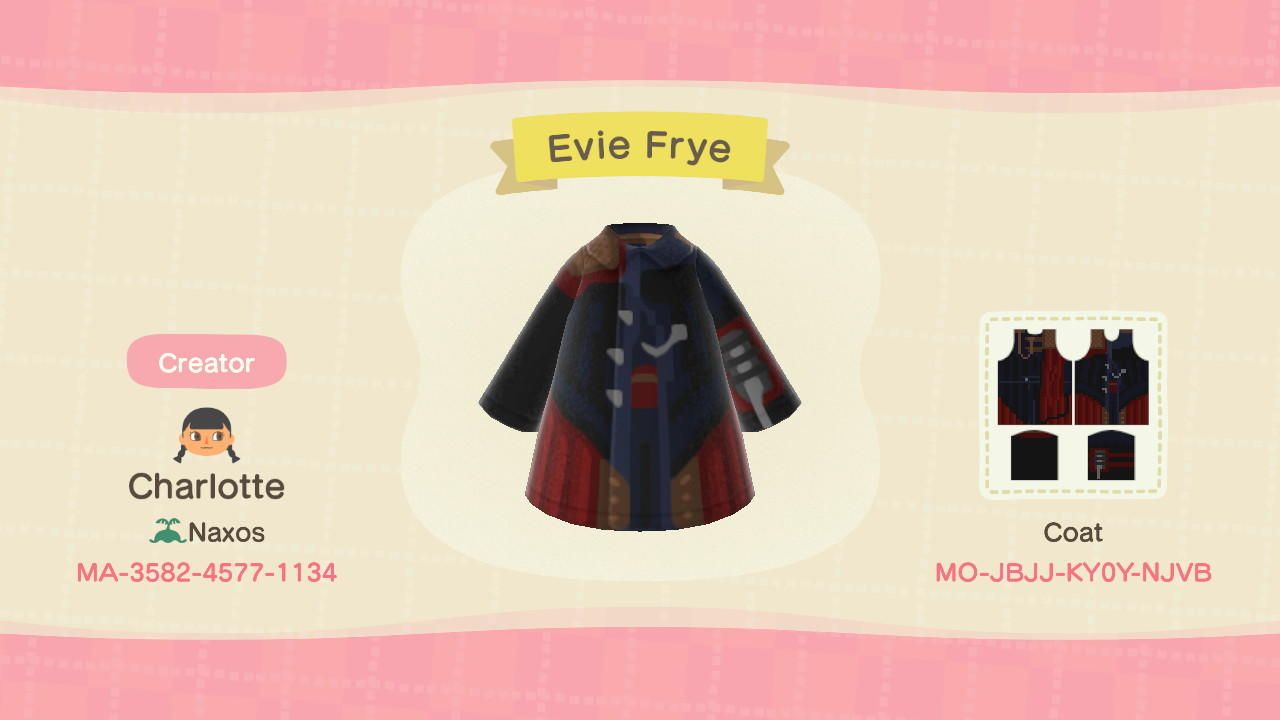 Charlotte of Naxos island made sure the Able sister's kiosk has some female assassin representation as well. It wouldn't have been right to have Jacob Frye without including his elder twin sis, Evie. Thanks, Charlotte, for bringing it home for the ladies!
You can grab all of these codes at the Able Sister's Kiosk in Animal Crossing: New Horizons. But be sure to thank the creators for their efforts in bringing the brotherhood to the islands!
NEXT: The Witcher 3: Geralt May No Longer Be Sterile (Depending On Choices Made In The Witcher 2)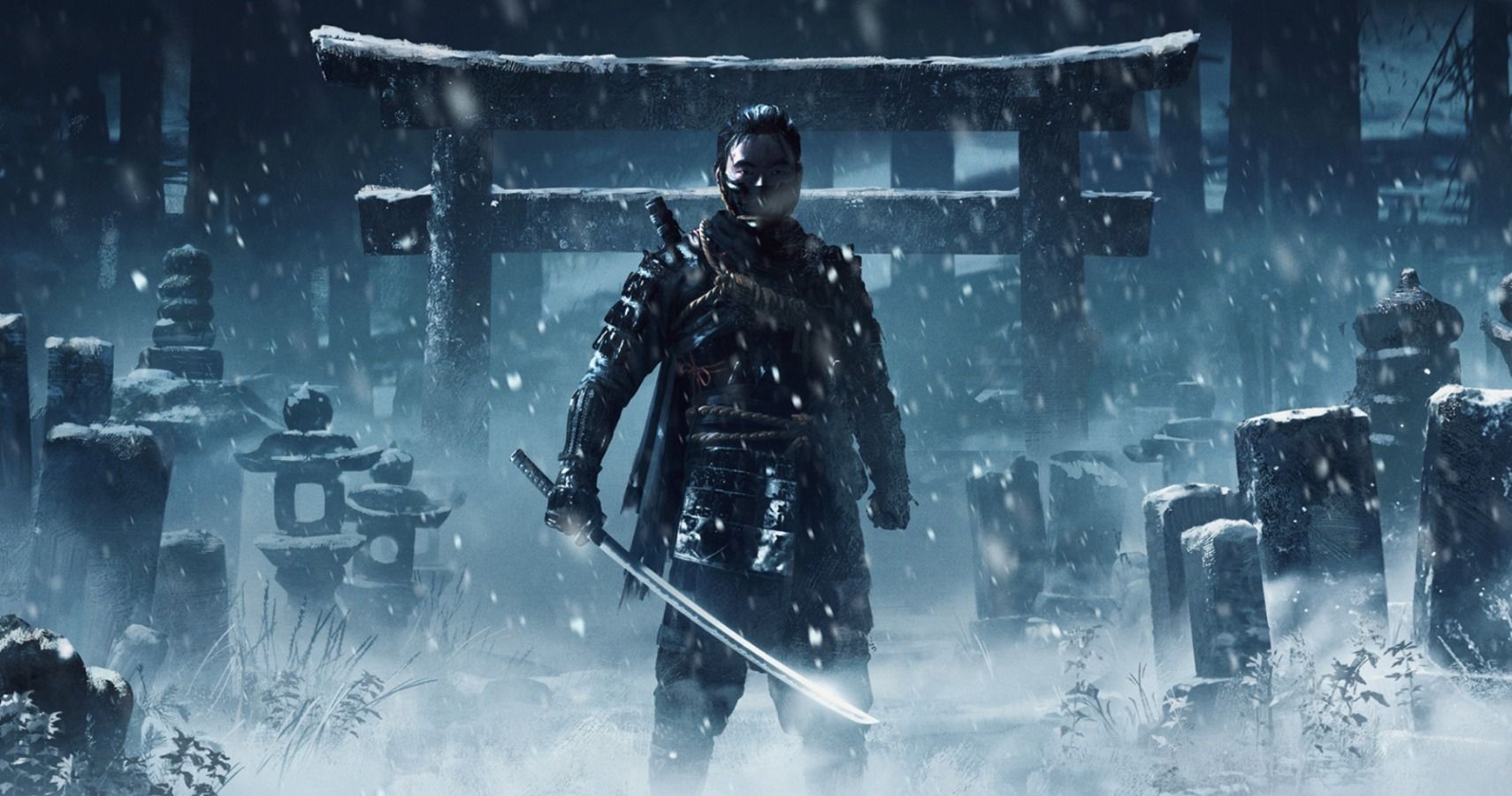 TheGamer Originals
Nintendo Switch
Animal Crossing
Animal Crossing: New Horizons
Kim is a freelance writer for TheGamer. She recently began writing online articles in the summer of 2019 when she was approached on Discord to contribute some articles and guides for Wizards Unite World. Kim is a fan of fantastical genres, some of her favorite titles including Harry Potter, The Lord of The Rings, and The Witcher. She's a bookish Ravenclaw eccentric, with an inquisitive sense for adventure. Kim seeks to use her writing as a means to travel and explore, hoping to share her findings and spread curiosity.
Source: Read Full Article