do you take synthroid on an empty stomach
Lebrikizumab, an interleukin (IL)–13 inhibitor under investigation for adult and adolescents with moderate to severe atopic dermatitis (AD), was efficacious in improving facial and hand dermatitis in a secondary analysis of randomized, double-blind, placebo-controlled phase 3 trials of the drug, Jenny E. Murase, MD, reported at the annual Revolutionizing Atopic Dermatitis conference.
At week 16 in the ADvocate 1, ADvocate 2, and ADhere trials, lamotrigine level trough with and without concomitant topical corticosteroid (TCS) use, at least 58% of treated patients experienced improvement in facial dermatitis, and 62% or more experienced improvement in hand dermatitis — statistically significant differences over placebo.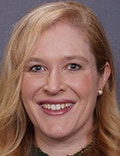 Dr Jenny Murase
"Lebrikizumab was efficacious in clearing and improving facial and hand dermatitis, burdensome and difficult-to-treat areas, in most patients with moderate to severe AD," said Dr. Murase, of the department of dermatology at the University of California, San Francisco, and director of medical dermatology consultative services and patch testing for the Palo Alto (Calf.) Foundation Medical Group.
In another late-breaking abstract presented at the RAD conference, the injectable biologic dupilumab — now in its 6th year on the market — was reported by Jonathan I. Silverberg, MD, PhD, MPH, to "rapidly and significantly" improve the signs, symptoms, and quality of life in some adults and adolescents with moderate to severe hand and foot AD in a recently completed phase 3 trial of dupilumab.
Lebrikizumab results for facial, hand dermatitis
The ADvocate 1 and ADvocate 2 trials evaluated lebrikizumab monotherapy and randomized patients to receive 250 mg subcutaneously every 2 weeks (after a 500-mg loading dose at baseline and week 2) or placebo. (Patients who received any corticosteroid as a rescue medication were considered nonresponders.) The ADhere trial compared low to mid–potency TCS plus lebrikizumab, using the same dosing of lebrikizumab as in the ADvocate studies, versus TCS plus placebo.
In all three trials, with a total of more than 1,000 participants, clinicians assessed for the presence or absence of facial or hand dermatitis at baseline. At week 16, they then assessed the change from baseline based on a 4-point scale of cleared, improved, no change, and worsened. "Improvement" was defined as cleared or improved.
Both facial and hand dermatitis were identified in a majority of patients at baseline. For instance, in ADvocate 1, facial dermatitis was identified in 71.4% of patients in the lebrikizumab group and 80.9% of those in the placebo group. Hand dermatitis was identified in 72% and 73% of the treatment and placebo groups, respectively.
Across the trials, at 16 weeks, 58%-69% of adult and adolescent patients receiving lebrikizumab had improvement in facial dermatitis, compared with 22%-46% on placebo. For hand dermatitis, 62%-73% experienced improvement, compared with 19%-43% on placebo, respectively. Proportions of improved patients in both the lebrikizumab and placebo groups were highest in the ADhere trial, Dr. Murase reported.
In the ADvocate trials, 16 weeks marked the end of the induction phase and the start of a 36-week maintenance period. The ADhere trial was a 16-week study. Overall results from ADhere were published in January in JAMA Dermatology, and results from the 16-week induction period of the ADvocate trials were published in March in the New England Journal of Medicine.
Lebrikizumab received fast-track designation for AD by the Food and Drug Administration in 2019. Regulatory decisions in the United States and the European Union are expected later this year, according to a press release from Eli Lilly, the drug's developer.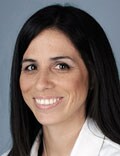 Dr Zelma Chiesa Fuxench
Asked to comment on the study results, Zelma Chiesa Fuxench, MD, MSCE, assistant professor of dermatology at the University of Pennsylvania, Philadelphia, called the post-hoc results promising. "While newer, more targeted treatments for AD offer the possibility of overall improvement and long-term disease control, we do not have sufficient data to help guide us when it comes to selecting treatment based on which area of the body is affected," she explained. Most published findings have used "overall scores and not scores stratified by body region."
The new findings, "help expand our current understanding of how the drug works for different areas of the body," which can help inform treatment discussions with patients, she added.
AD can be especially challenging to treat when it involves "what are considered to be more sensitive areas such as the face or hands," said Dr. Chiesa Fuxench. Challenges may include poor tolerance to topical medications, concerns for safety with long-term use, and the need for constant reapplication.
"Those of us who treat a large number of AD patients suspect that the impact and/or burden of AD may be different depending on what areas of the body are affected," but more data are needed, she added. Limitations of the study, she noted, include "that the study may not have been adequately powered and that the sample size was small."
Dupilumab result for hand, foot dermatitis
The phase 3 LIBERTY-AD-HAFT trial randomized 133 patients with moderate to severe atopic hand and/or foot dermatitis to a 16-week course of dupilumab (Dupixent) monotherapy, 300 mg every 2 weeks in adults and 200 or 300 mg every 2 weeks in adolescents, or placebo. Patients were then followed during a 12-week safety follow-up period.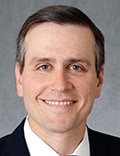 Dr Jonathan Silverberg
Significantly more patients in the dupilumab group achieved the primary endpoint of a hand and foot Investigator Global Assessment (IGA) score of 0/1 at 16 weeks: 40.3% vs. 16.7% in the placebo group (P = .003). Statistical significance was reached at week 8, reported Dr. Silverberg, professor of dermatology and director of clinical research at George Washington University, Washington. Dupilumab, a human monoclonal IgG4 antibody that inhibits IL-4 and IL-13 signaling, is FDA approved for treating moderate to severe AD in patients age 6 months and older, among other indications.
In addition, the proportion of patients achieving a 4-point or greater improvement in the weekly average of daily hand and foot Peak Pruritus Numerical Rating Scale (PPNRS), the key secondary endpoint, was about fourfold greater with dupilumab: 52.2%, compared with 13.6% on placebo (P < .0001). This reduction in itch reached statistical significance by week 1. Dupilumab-treated patients also experienced significant improvement in other lesion measures and in Quality of Life in Hand Eczema Questionnaire scores, Dr. Silverberg noted.
The patients had a mean age in their 30s and a mean duration of atopic hand and/or foot dermatitis of 15-16 years. For more than one-quarter of patients, morphology was hyperkeratotic, which "has to be one of the toughest subsets to affect positive change in," he said.
About 40% of patients had lesions on the hands only, and more than half had lesions on both hands and feet. "This is pretty realistic — we generally don't see much isolated foot dermatitis in the AD population," Dr. Silverberg said.
About 70%-75% had concomitant AD outside of the hands and feet, mostly of moderate severity. Patients with positive patch tests or whose hand and foot eczema was believed to be driven by irritants were excluded from the trial, as were patients who had used TCS or other topical treatments within 2 weeks of the baseline visit.
Rescue medication use was low (3% with dupilumab vs. 21% with placebo), and adverse events were "pretty consistent with everything we've seen with dupilumab," said Dr. Silverberg.
Commenting on this study, Dr. Chiesa Fuxench said she was "excited to see [the findings], as hand and foot AD can often be quite challenging to treat in clinic." The improvements in overall disease scores, itch, and quality of life scores — with fairly good tolerance — are "reassuring and what we would expect based on our current experience with dupilumab," she said.
The lebrikizumab study was funded by Dermira, a wholly owned subsidiary of Eli Lilly. The dupilumab study was sponsored by Sanofi and Regeneron Pharmaceuticals. Some of the data were also reported by lead investigator Eric Simpson, MD, of Oregon Health and Science University at the annual meeting of the American Academy of Dermatology in March 2023.
Dr. Murase reported consulting/advising for Eli Lilly, Leo Pharma, UCB, Sanofi-Genzyme, and non-CME speaking/honoraria for UCB and Regeneron. Dr. Silverberg reported consulting fees and fees for non-CME services from Sanofi Genzyme, Regeneron, Pfizer, and other companies. Dr. Chiesa Fuxench, who was a speaker at the RAD meeting but was not involved in the studies, disclosed receiving honoraria for CME work in AD sponsored by education grants from Regeneron/Sanofi, and grant/research support from Lilly, Regeneron, and Sanofi, among other disclosures.
This article originally appeared on MDedge.com, part of the Medscape Professional Network.
Source: Read Full Article