Worldbox Solo Developer Says Their Game Was Stolen By Shell Company After Eight Years Of Work
The solo developer of WorldBox – a mobile simulation game with over a million installs – recently discovered that a shell company called Stavrio LTD had filed trademarks for WorldBox in a blatant attempt to steal their title.
In a lengthy Reddit post, WorldBox creator Maxim details the gut-wrenching discovery. It all started on the community's Discord chat, where a member wrote, "Somebody copied the game – it looks just like yours." From there, it took Maxim hours of investigating to figure out what was going on. And, oddly enough, it seems that the game was stolen by someone he'd met at a game developers conference in 2019.
Maxim was approached by a man in a suit during DevGamm 2019. He spoke highly of WorldBox – and even offered to buy it outright. Maxim declined the offer, opting to continue developing WorldBox as he saw fit. In the following months the buyer reached out several other offers, with Maxim declining each one.
Fast-forward to today and the WorldBox trademark. It turns out – after doing some digging on the company and its affiliated businesses – that the company who filed the trademark belongs to the same person who so desperately wanted to purchase WorldBox last year.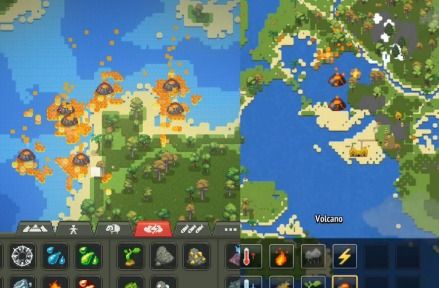 Head over to the Play Store right now and you'll find two similar games – WorldBox (the original, good one), and God Simulator – Sandbox Mod & Open World (the shady, terrible one). According to Maxim, the ripoff title not only uses images and phrasing from the original WorldBox, but it even rips images from Minecraft.
Unfortunately, God Simulator – Sandbox Mod & Open World is still on the market. We're not sure when it will be taken down. Maxim is in the process of discussing their options with their lawyers, but in the meantime is doing what they can to education other indie devs about the dangers of having games stolen from underneath them. Here's hoping to a quick resolution and a better way for developers to protect their creative efforts.
WorldBox is currently available for free on the Google Play Store.
Source: Read Full Article