What To Watch And Read If You Loved Heartstopper
Heartstopper has been a huge hit for Netflix. The adaptation of Alice Oseman's webcomic is an adorably queer love story that isn't afraid to explore the brilliance of embracing one's true identity and falling in love for the very first time.
I recently had a chance to catch up with series director Euros Lyn to talk about bringing the stories of Charlie Spring and Nick Nelson to life on screen, and it's clear the show has struck a chord with audiences all over the world and even its creators. It's been almost a month and my social media feeds are still flooded with people fawning over all things Heartstopper.
If you've already watched the show, read the comic, and all the other novels in the Alice Oseman universe then you might be after more super fruity pieces of media to sink your teeth into. Fear not, your friendly neighbourhood queer critic is here with some recommedations. I've compiled a selection of shows, books, comics, and more that are perfect for those coming off the high of Heartstopper.
The Girl From The Sea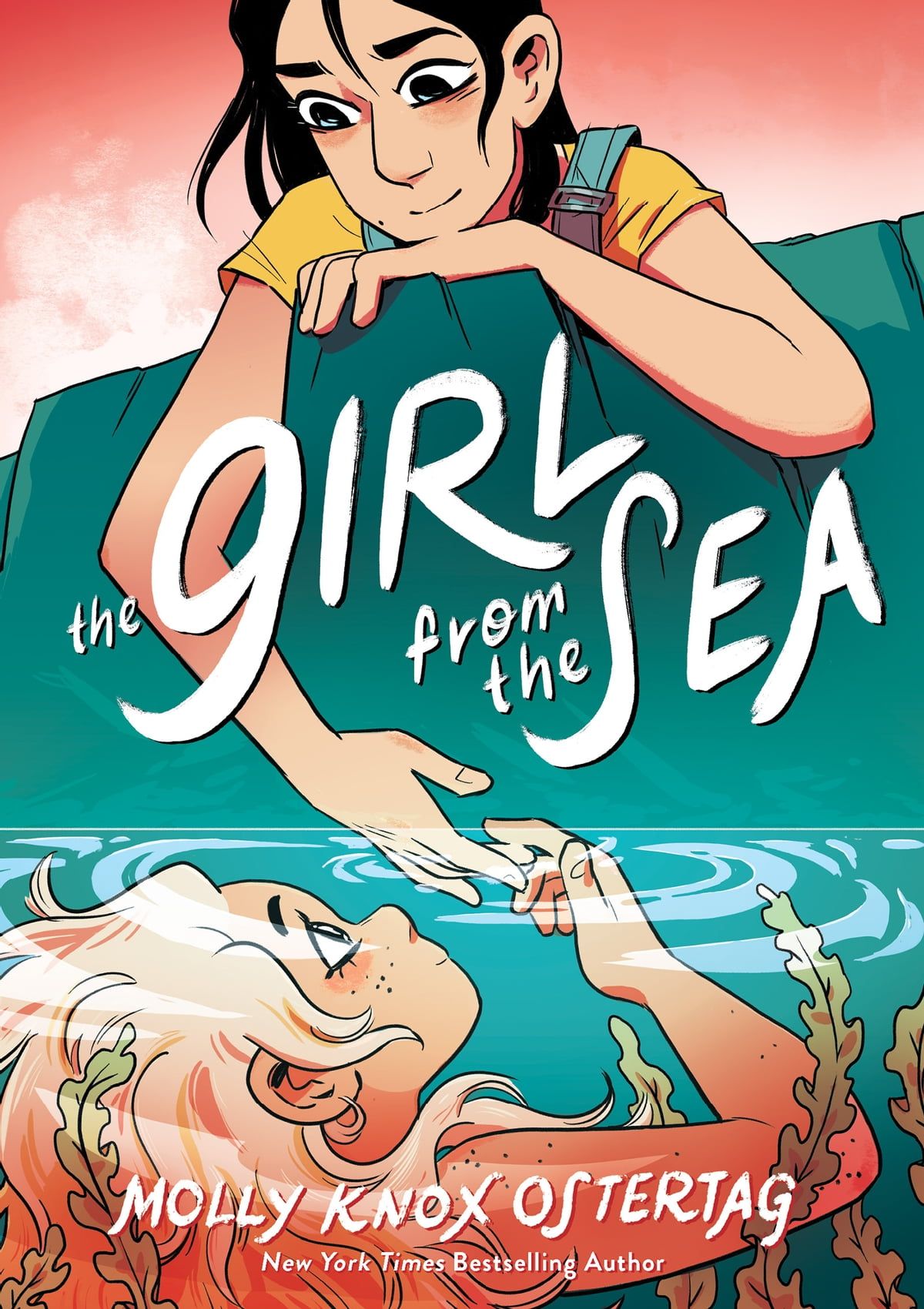 Molly Ostertag's latest graphic novel is an adorable sapphic story between a young girl called Morgan and a mysterious girl from beneath the sea called Keltie. After exchanging a kiss on a stormy night the two develop a budding romance that inevitably comes to deal with self-worth, friendship, and finding a place in society where you really belong.
From the author of The Witch Boy, Darkest Night, and writer on shows like The Owl House – The Girl from the Sea is a wonderfully relatable queer tale that is so easy to recommend. Its characters are brilliant, the art style is striking, and the themes will resonate with audiences young and old alike. Much like Heartstopper, this is an easy world to fall in love with.
One Last Stop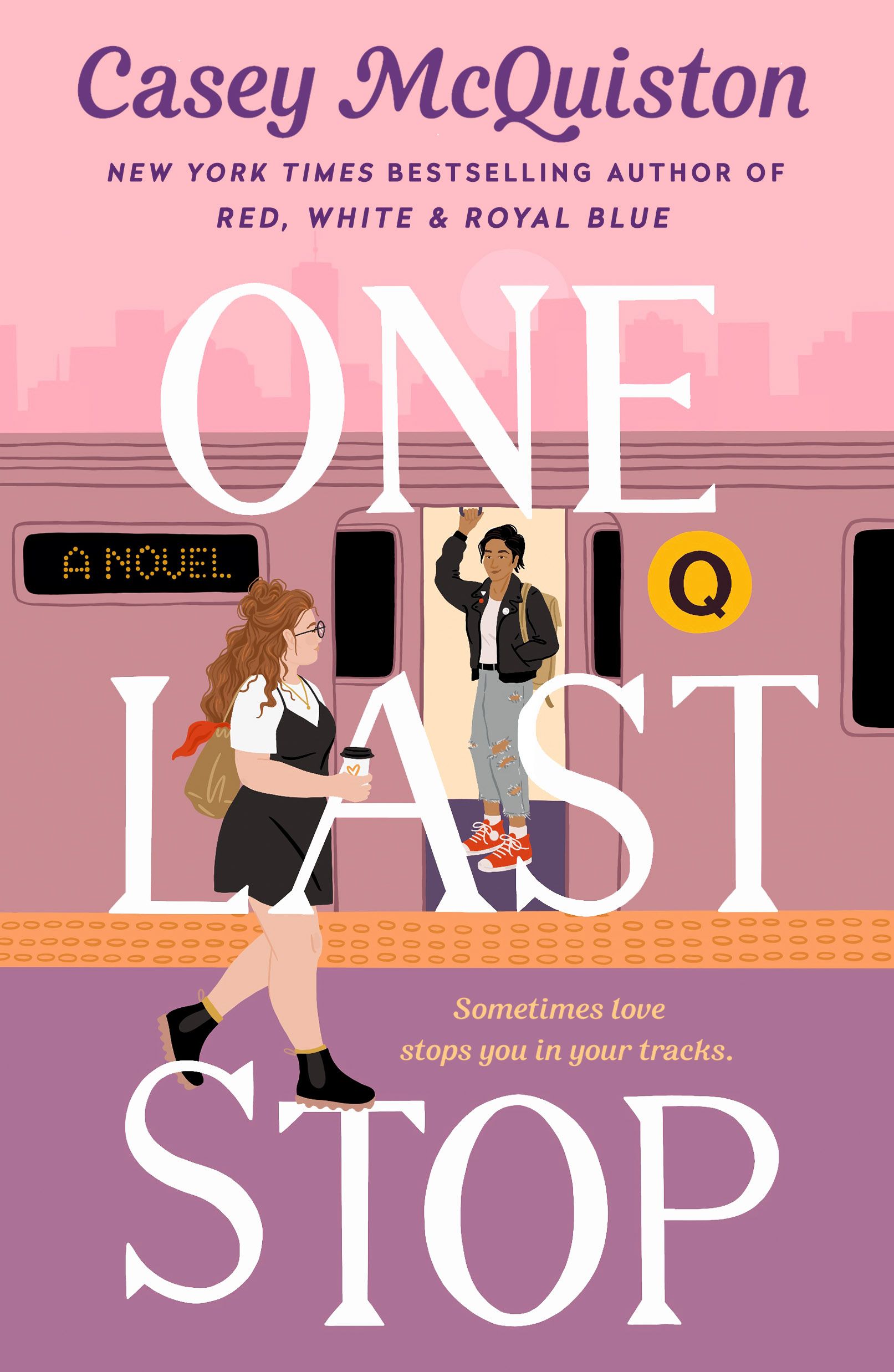 Casey McQuiston's novel is smart, sexy, and revolves around a concept so inventive that it grips you from the very first page. 23-year-old August recently moved to New York City, seeking to escape her clingy and obsessive mother to start a new life with a new apartment, new college, and new existence in the grandest sense. She's ready for a new start.
On her commute she comes across Jane Su. This suave and handsome punk immediately captures her heart, turning every train journey into a mess of awkward blushes and cutesy conversations. However it soon becomes clear that Jane isn't all she seems, and is actually stuck within a mysterious time loop she has no way to escape. This funky lesbian has been pulled straight from the 1970s, and now August must help her find a way back home all while falling in love with the most beautiful girl she's ever seen.
This book is so good, and while it steers towards a somewhat older demographic compared to Heartstopper, it remains an immediate pageturner that any modern lover of gay romance owes it to themselves to read.
Sex Education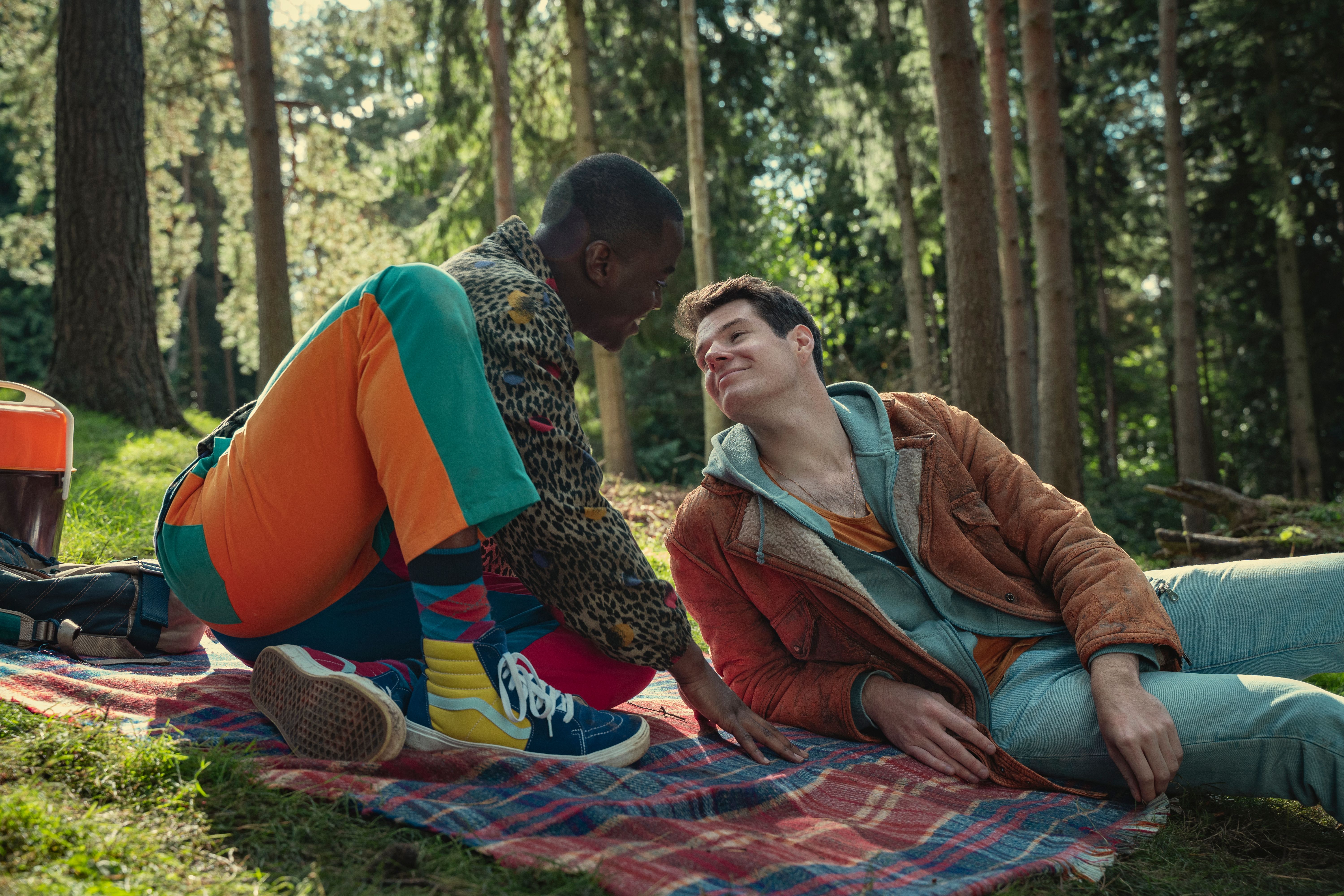 I imagine a bunch of Heartstopper fans have already seen this gem, but I'm going to include it anyway. This charming comedy follows the students of Moordale Secondary School and is all about the exploration of adolescent sexuality. Characters come from all across the queer spectrum and represent the LGBTQ+ experience in ways that are both real and fantastical.
Laura Dean Keeps Breaking Up With Me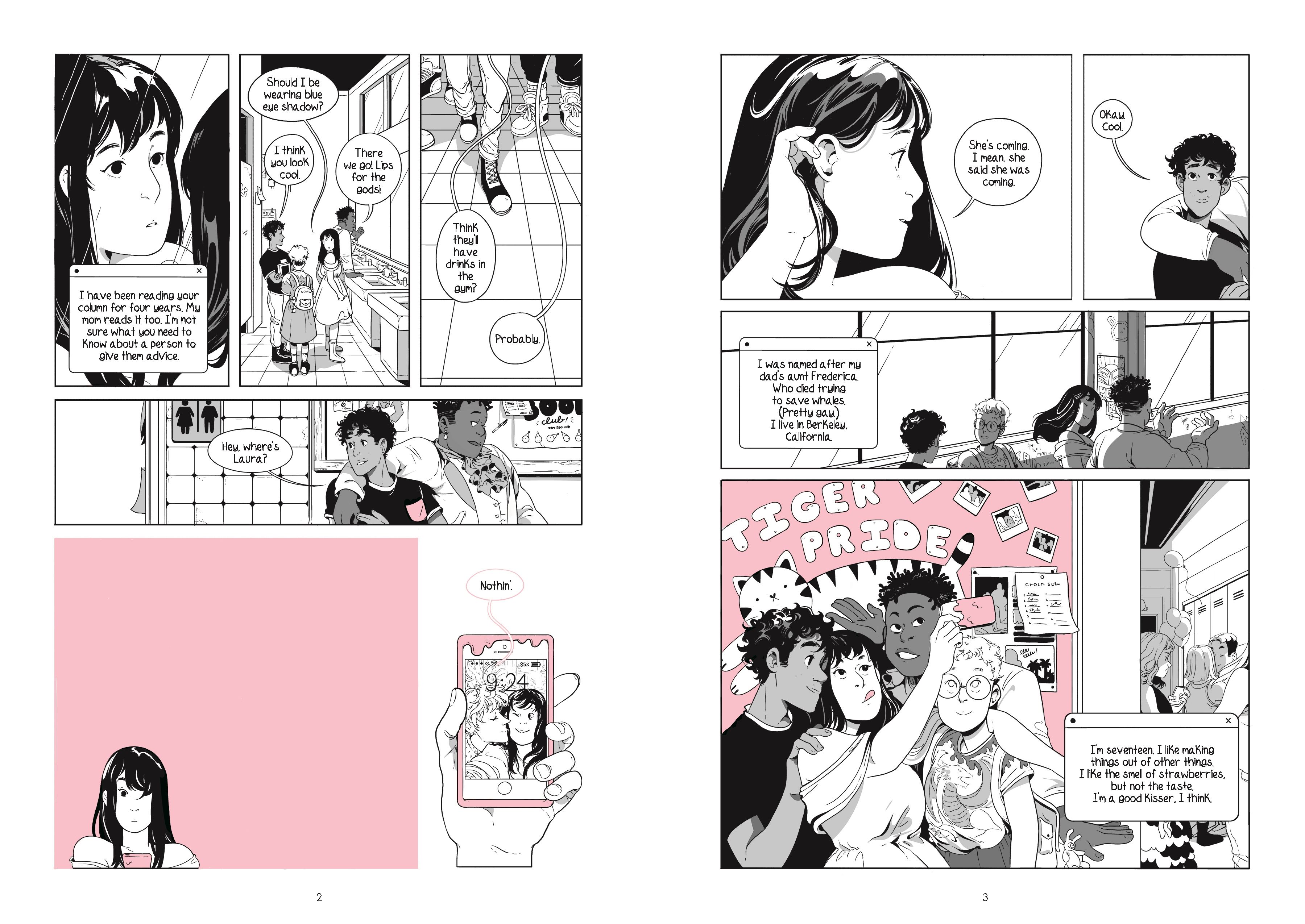 This picturesque graphic novel from Mariko Tamaki is all about exploring the toxic relationships so many of us experience as teenagers, and the required self-worth needed in order to distance yourself from such connections and realise who your true friends are.
Freddy Riley is a young girl who finds herself in a disparate relationship with Laura Dean. She's sexy, cool, and mysterious in a way that any innocent flower would fall for. She expects kisses and admiration from Freddy, but whenever things teeter on serious or our heroine tries to distance herself it all turns sour. Much like Charlie and Ben in Heartstopper, it takes an outside force to show our protagonist the best course of action.
Young love is a messy thing, and here you'll find it touched upon in very real and often emotional ways.
She-Ra and The Princesses of Power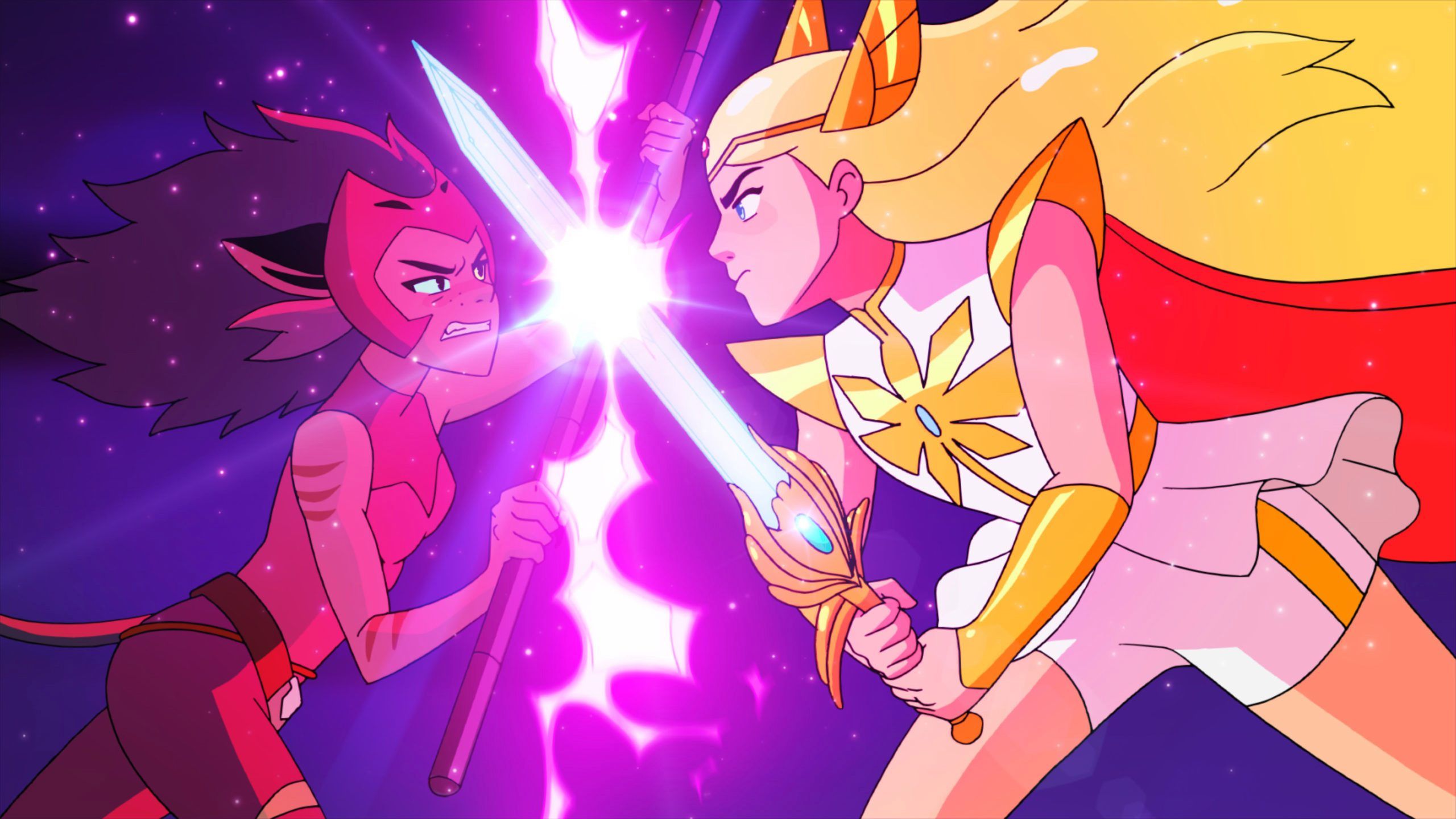 Yet another fantastic Netflix Original, She-Ra and the Princesses of Power is an adaptation of the classic property by ND Stevenson that seeks to tell a story of romance, self-love, acceptance, and overturning a cycle of abuse that can threaten to swallow us all.
Adora and Catra are two young girls who grew up in the Evil Horde. They are raised on war, combat, bloodshed, and the belief that taking what is rightfully yours by force will always be the right course of action. One day Adora discovers a magical sword in a nearby forest and realises she descends from an ancient line of princesses.
After seeing how evil the Horde truly is, she joins a rebellion of fellow Princesses and seeks to make lasting change. Catra is left behind, and the five seasons explore their fractured bond, newfound friendships, and the journey to uncover what it is they've both wanted all along.
Bloom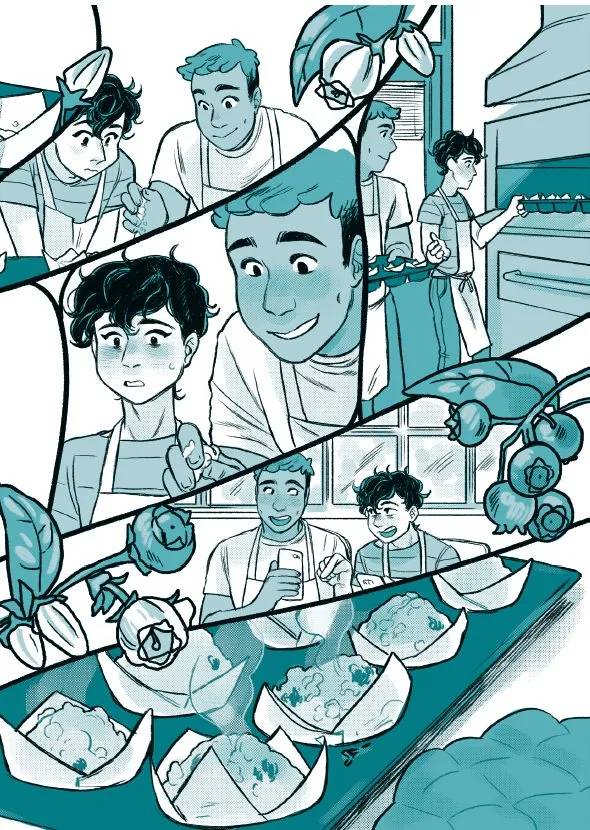 Baking is cute. Boys are cute. Being gay is cute. Bloom combines all three of these qualities into an excellent graphic novel that touches on many of the same themes and approach to first love as Heartstopper does.
Ari is working at his parent's bakery after graduating from high school, a profession he despises but uses it as a way to make ends meet before moving to the city to pursue his dreams. He hates his job, but loves his family enough to help out whenever possible.
When interviewing candidates to fill his job he meets Hector, a young man who loves baking with a passion and isn't afraid to show it. A professional relationship soon grows into a personal one as a love blossoms between them in this cute little story.
Nimona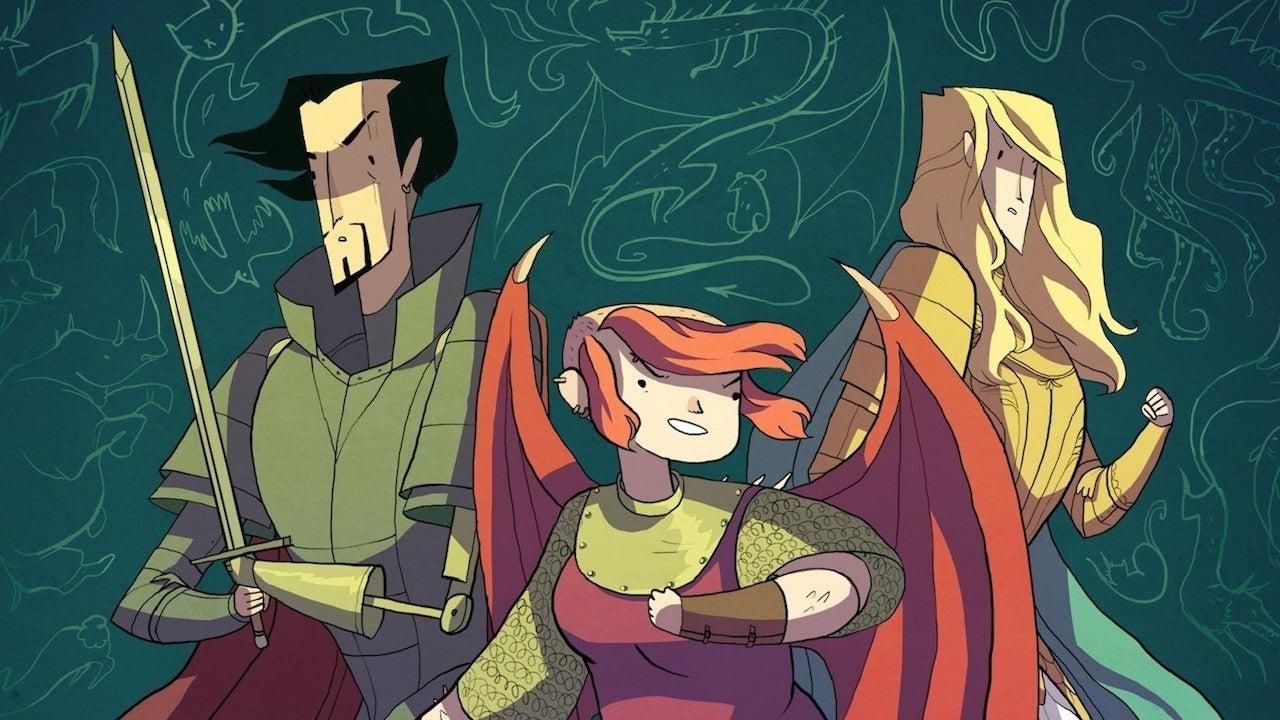 Set to receive a revived film adaptation from Netflix in 2023, Nimona is a classic graphic novel from ND Stevenson that follows a titular character who can shapeshift into any person or object she desires. Obviously, such powers inspire a wondrous adventure.
This story features a number of standout characters while exploring themes of belonging, othering, and self positivity that tie perfectly into a queer message that resonates throughout the entire narrative. Lumberjanes is also worth checking out if you love this one.
Mooncakes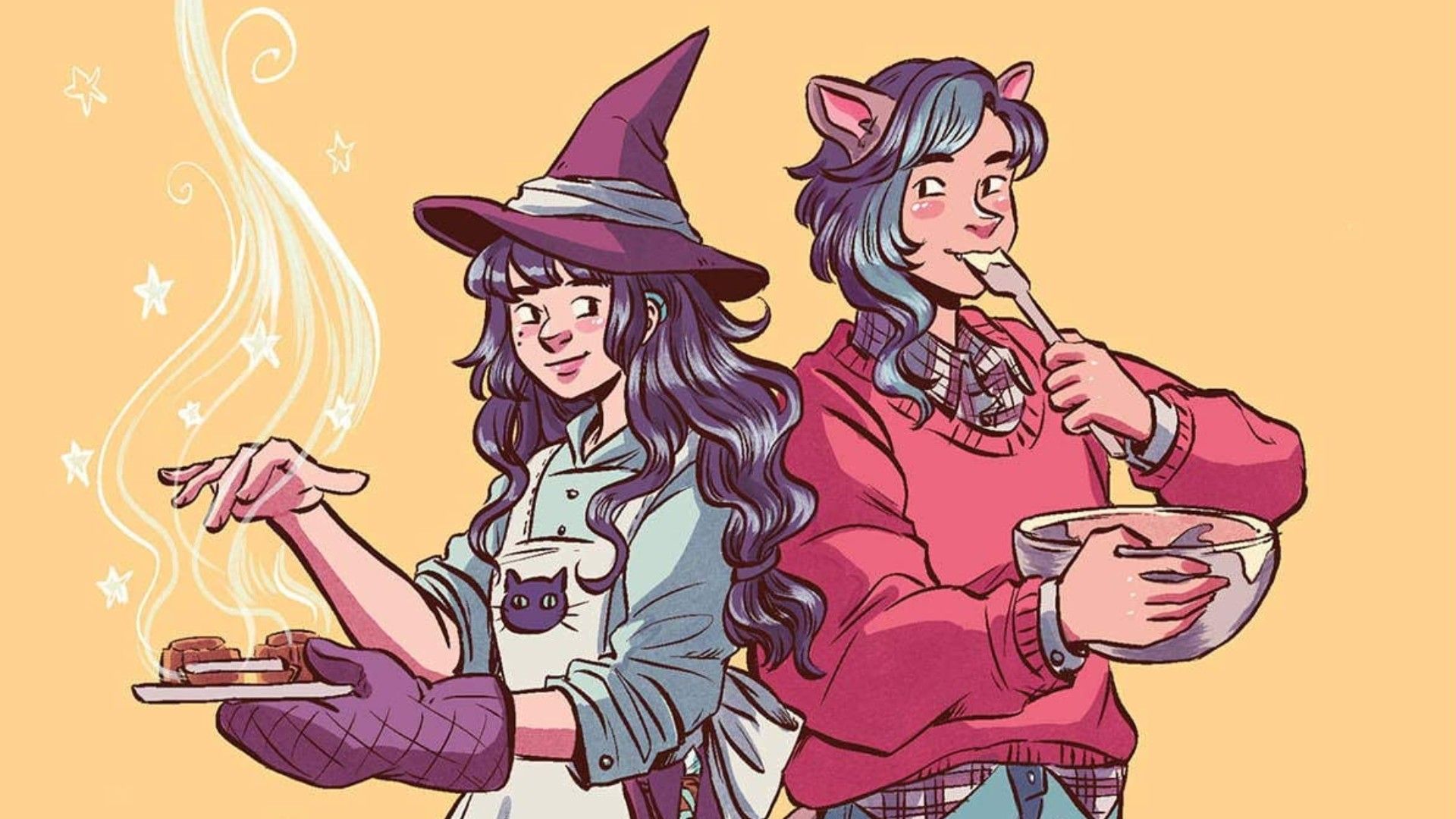 Mooncakes is a spellbinding little gem that follows Nova Huang, a young girl working away at her grandmother's bookshop. Here she deals with spell tomes and helps solve magical mysteries spanning across her humble little New England town.
One night while hunting down a white wolf in the nearby forest instead of finding her target she comes across her childhood crush. Cue an adventure of love, mischief, and a whole lot of sweetness that is so easy to recommend.
Other Things Worth Checking Out:
Pumpkin Heads by Rainbow Rowell and Faith Erin Hicks
Sheets by Brenna Thummler
I Think I Love You by Auriane Desombre
What If It's Us by Becky Albertalli and Adam Silvera
The Owl House
Gravity Falls
Steven Universe
The Prince and the Dressmaker by Jen Wang
I could go on and on, but if you happen to have already read and watched all of these just poke me on Twitter for more options.
Source: Read Full Article