Watching My Housemate Play Death Stranding Is The Way It's Meant To Be Experienced
Death Stranding came out a few months before lockdowns hit across the world and we were all told to stay at home. I was an MA student back then, remotely working on my thesis anyway, so I trudged on, but my housemate Will was put onto furlough. He took full advantage of it, learning how to draw, catching up on films and TV shows, and giving Kojima Productions' latest game a go. Kojima states that "70% of my body is made of movies", and nowhere is this more apparent than in the hours upon hours of cutscenes in Death Stranding. With its slow gameplay and long cinematic segments, I'm convinced that watching Will play while I worked was the perfect way to experience the game.
I've played the first six or so hours of the Director's Cut myself, and I fully intend to finish it, but I'm glad I watched it when I did, as I've never felt out of the conversation. I know there's a sense of meditative calm that washes over people as they trudge across the broken world, interrupted by BTs and Mules. I know the story inside out, and I'm excited for the sequel. The only reason I'm going to play the first game myself is because I know I'll enjoy it – unlike my fellow Editor James Troughton who will be playing due to the immense weight of the shame he carries for not completing it.
Watching Will turn piss and shit into grenades, drink copious amounts of Monster, and stumble down hills was a joy. We were indoors with limited access to the outside world, and yet I had wonderful commentary constantly running in the background while I worked on analysing cyborgs. I was cooped up and had nothing but machinery inside my head, so being able to take a breather and watch him in the great (digital) outdoors was the perfect respite for me.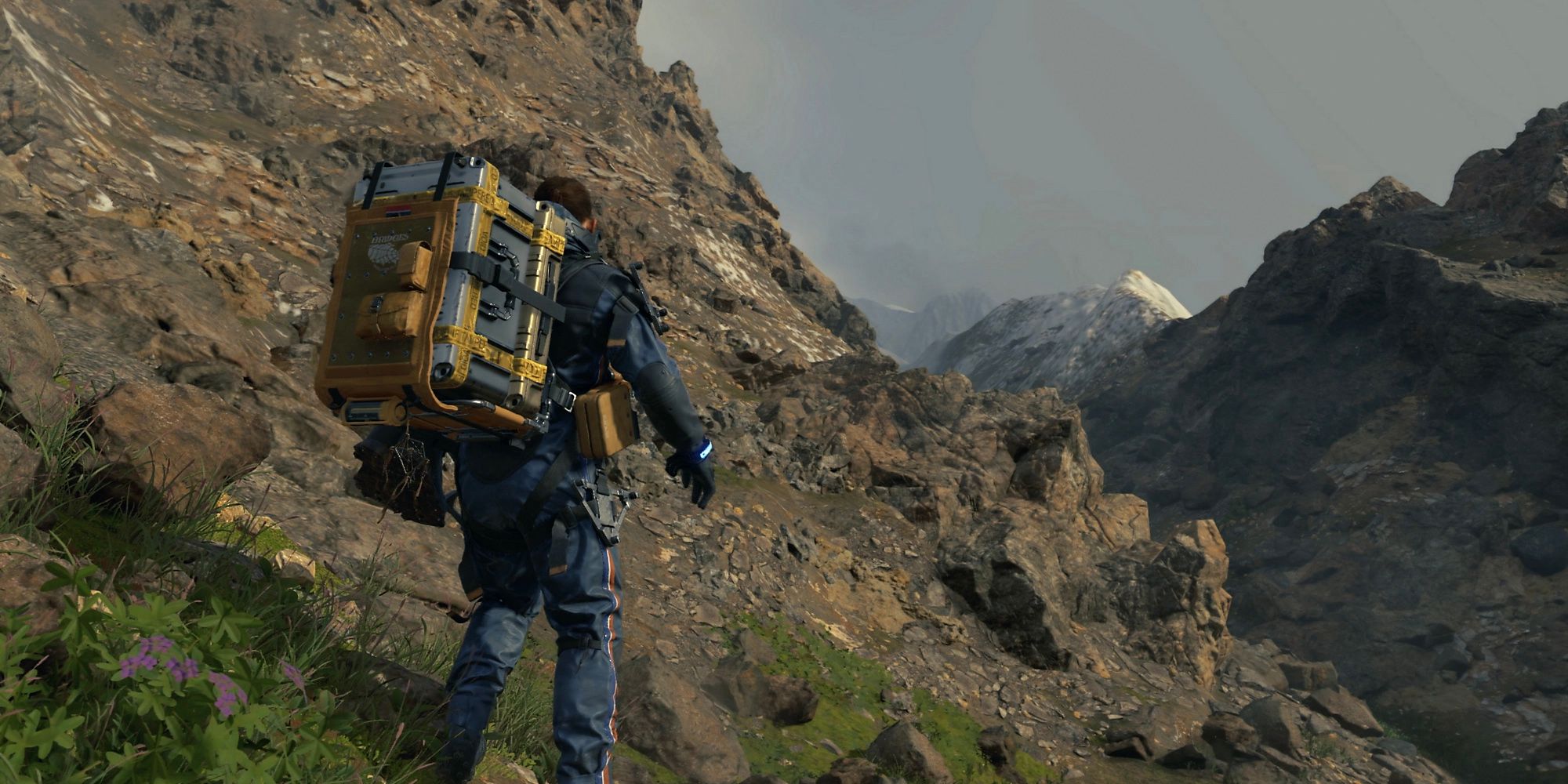 The reason Death Stranding is so well suited to this style of engagement is because it's got really long cutscenes broken up by incredibly monotonous gameplay segments. That's not a criticism of the game, that's just how it is. I'm all in favour of it, and think God of War Ragnarok would have been better had it followed a similar pattern of gameplay and cutscenes, rather than everything being interspersed in such tiny fragments. I could tune out during the gameplay and focus on my dissertation, and then dive back in while the story was being told. During my lunch breaks, or when I needed to look at the big screen instead of the medium or small screens, I could plonk myself down on the couch next to Will and catch the delivery and boss fight gameplay too.
I know I'll have a richer experience once I play the Director's Cut myself, but for now, sitting on the sofa and watching that movie-length finale of Death Stranding as Will got more and more annoyed by the lack of an actual ending is a memory that will do nicely.
Source: Read Full Article