Warm Up With This Fall Guys Ugly Sweater
Remember when ironic ugly Christmas sweaters was a trend? Apparently Fall Guys is looking to bring it back with a little help from a friend. A very colorful Fall Guys "Christmas jumper" is set to go on sale this month.
The sweater comes from Numskull Designs, makers of tasteful decorations and clothing based on gaming brands. Its latest initiative was a throwback line based on the first PlayStation. Now, Numskull is going for something a little more loud.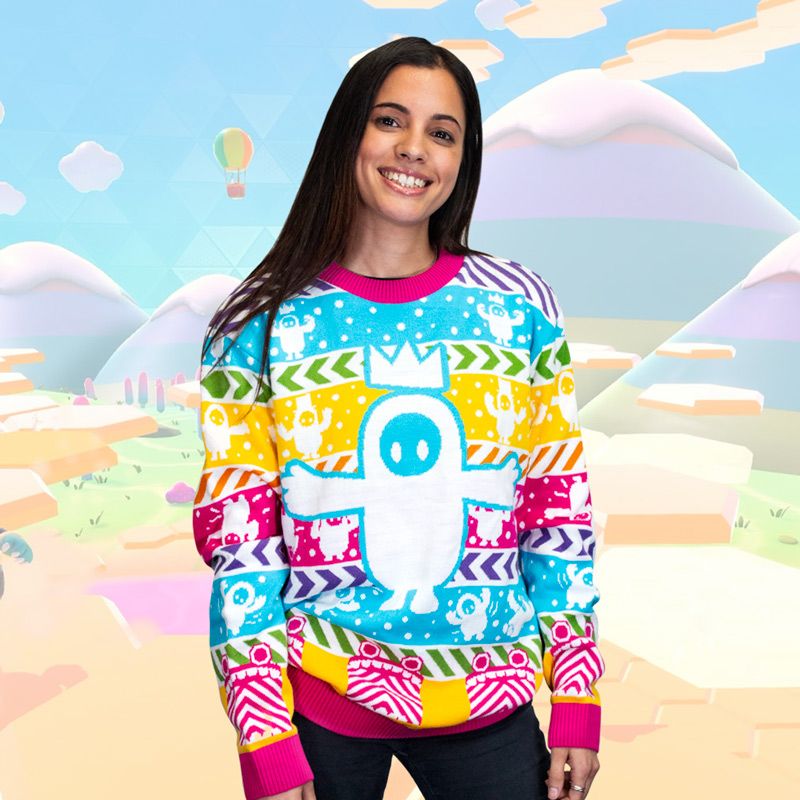 It works, though, because Fall Guys is known for its colorful landscapes and generally wacky tone. A Christmas jumper with very Easter colors just fits the brand. It's also nice that the sweater is made from actual yarn and is knitted. This isn't a screen-printed knockoff ugly sweater. It's a genuine article.
If this looks like the perfect attire for your 2020 holiday, or a good gift for your favorite Fall Guys fan, you can pre-order through Numskull's site. It'll be available around the middle of November, and runs for $34.99.
If you're still sticking with Fall Guys in the age of Among Us, you'll be pleased to know that there's a new stage. At least one popular K-pop group is still playing the game.
Source: Read Full Article