Vin Diesel Is Set To Star In A Live-Action Rock 'Em Sock 'Em Robots Movie
A Rock 'Em Sock 'Em Robots movie is in the works, and it's going to star none other than Vin Diesel. The Fast and Furious actor is teaming up with Mattel Films to bring this game to life on the big screen.
Mattel Films is a division of Mattel. The company is responsible for making Rock 'Em Sock 'Em Robots, as well as Hot Wheels and Barbie. Mattel Films takes the toys from the parent company and develops movies based on them, which is why we have 36 Barbie movies. The Rock 'Em Sock 'Em Robots game has been around since 1964. The toy has been featured in quite a few movies already, including Toy Story 2 and Charlie and the Chocolate Factory.
On April 19, the Rock 'Em Sock 'Em Robots movie was announced, but there is not much information on production or a potential release date. We do know that the script will be written by Ryan Engle, who worked on Rampage, featuring Dwayne Johnson. The movie will follow a father and son who "form a bond" with a war machine. Nobody really asked for this movie, but the thought of Vin Diesel on-screen with fighting robots is exciting.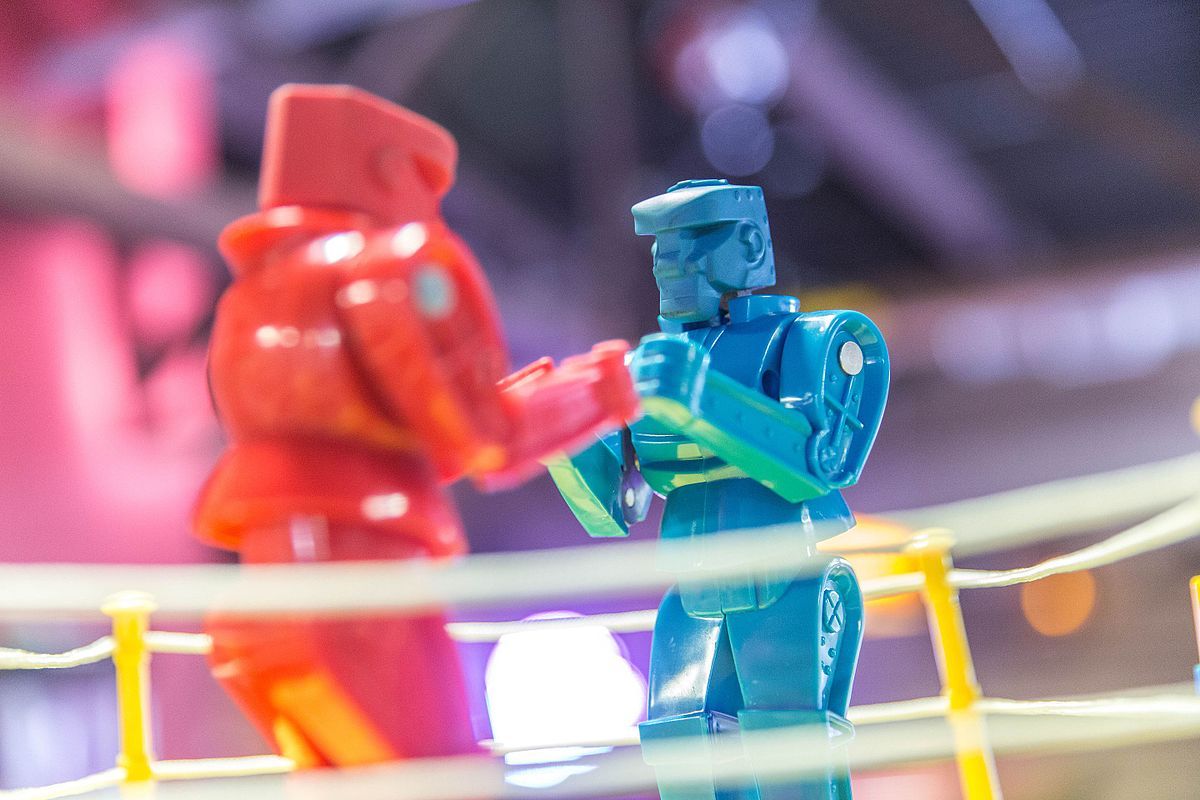 If a Rock 'Em Sock 'Em Robots movie sounds familiar, it's for a good reason. Back in 2011, Hugh Jackman starred in a movie based on the game titled Real Steel. The movie has pretty average reviews, but people across the internet are recalling it after this recent announcement. The new movie will not be related to Real Steel though and will be a completely separate title.
Vin Diesel has been enthusiastic about the movie, stating, "To take the classic Rock 'Em Sock 'Em game, with Mattel as my partner, and align it with the kind of world-building, franchise-making success we have had with Universal is truly exciting." Let's hope that this live-action film will live up to Vin Diesel's expectations. It will definitely be interesting to see this action star in a movie about a classic children's toy.
Vin Diesel is no stranger to video games. During the Game Awards last year, we saw the first trailer for Ark 2, with Vin Diesel playing the leading character.
Source: Read Full Article