Vampire Survivors Getting "Weird And Big" Update Soon
One of the best indie games of 2022 isn't stopping in 2023. Although Vampire Survivors fans can expect updates to come with slightly less frequency this year than they did last year, players can also expect more DLC to add more characters, weapons, and stages, as well as something "weird and big" coming soon to Vampire Survivor's Steam public beta.
Poncle head Luca Galante shared a year-end wrap-up for Vampire Survivors on Steam, recounting how he initially planned to release the game "'whenever, maybe end of next year,' then secretly 'early March,' and then totally 'in the summer,' after more than doubling the content originally planned for the base game." He also noted that things were a little rushed for the mobile version of Vampire Survivors due to all the clones popping "with stolen code, assets, data, progression." Because of this, the mobile version didn't release with cloud saves or save transfers, but those are coming along with bug fixes and the already-released DLC, Legacy of the Moonspell.
And if fans enjoyed Legacy of the Moonspell, we have good news: "there will be more coming." Galante additionally laid out the rules Vampire Survivors will follow with regard to DLC, which will only ever add new characters, weapons, and stages. New game mechanics and other content will be added to the base game as free updates so that "no key feature will ever be gatekept by a paywall."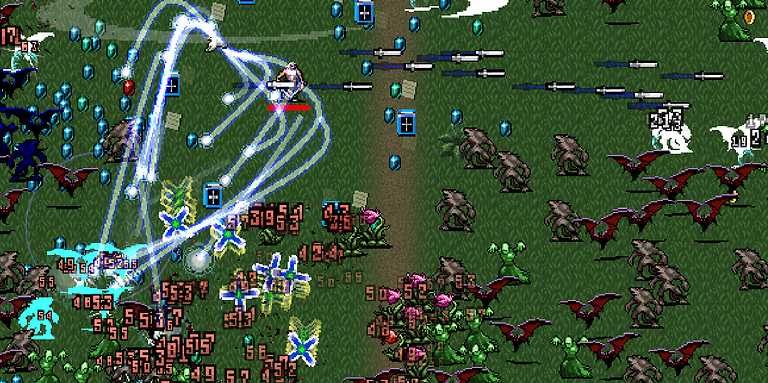 We won't have to wait long to get a taste of what that next free update might be. "There's something weird and big (in terms of pixels) coming soon to the Steam public beta," wrote Galante, "and since the Legacy of the Moonspell DLC has been a success, The Director will soon offer to take the survivors to yet another world in search for the vampire… Do you have any suggestions where to try next? The ride only ends when you decide to get off! Or we find a vampire I guess."
Vampire Survivors is available now on Xbox, mobile, and PC.
Source: Read Full Article