Unlike FIFA 22, EA Is Keeping Russia In Battlefield 2042
Due to Putin's invasion of Ukraine, many nations and companies have been enacting sanctions on Russia as a sign of solidarity with the Ukrainian people. For many game developers and publishers, this meant removing Russian factions from games or even delaying titles that may come off as insensitive given the real-world situation.
EA has taken some action itself. It has suspended sales of all games and services in both Russia and Belarus, and has also removed Russian national and local teams from FIFA. However, Battlefield 2042, which features two factions, the USA and Russia, will not be changed, according to Eurogamer.
EA gave several comments to Eurogamer regarding its decision to keep the Russian faction in the game. EA Dice's general manager, Rebecka Coutaz said, "What we have done is an audit of the game and try to be as sensitive as we can to be with as much respect as we can for everything that we do."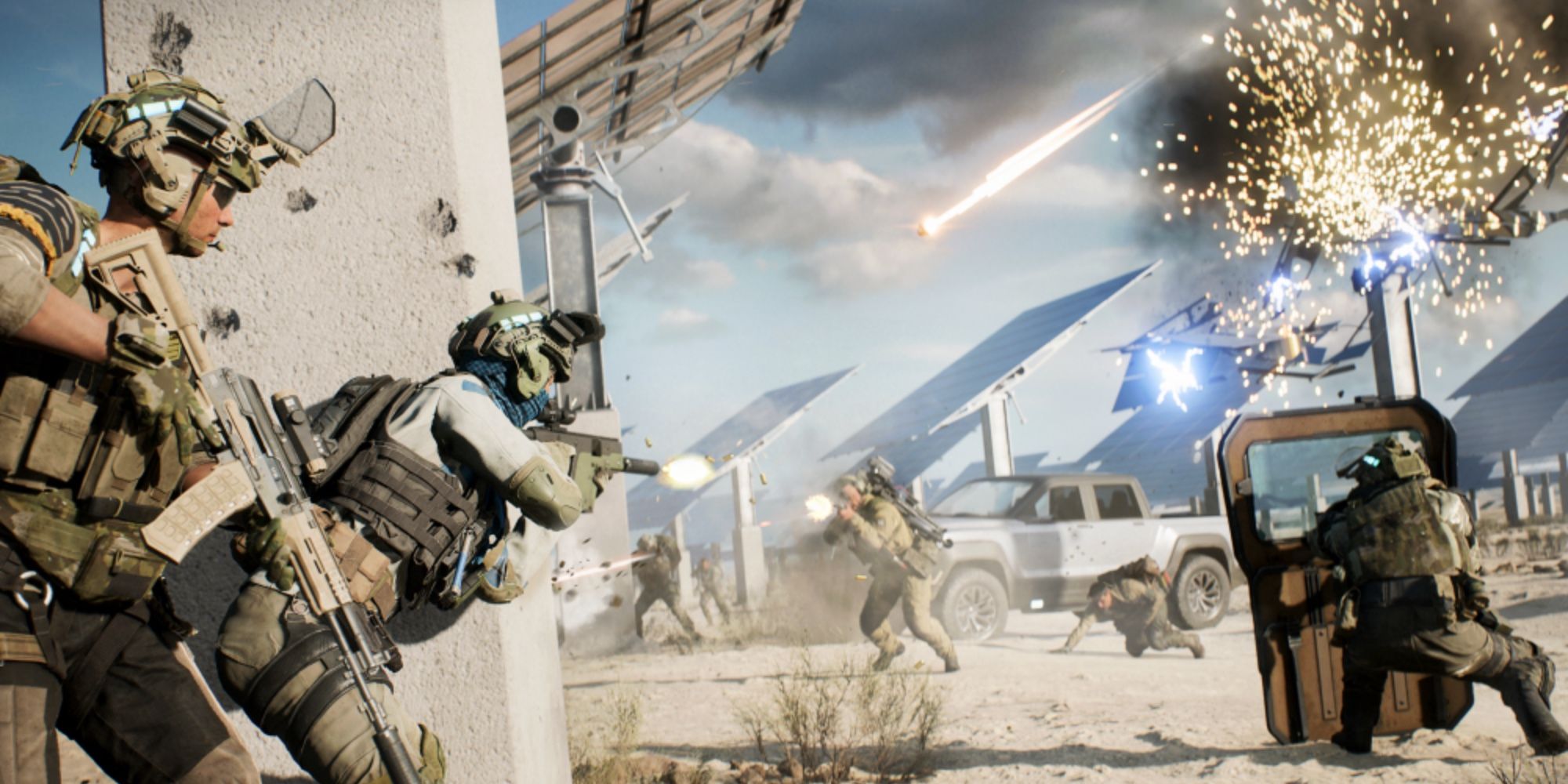 The results of that audit, however, won't lead to the faction being changed, as "That is very difficult," according to Coutaz. Further comments given to Eurogamer by an EA spokesperson claimed, "we did audit and adjust content (across both in-game and marketing) to be sensitive to the situation in Eastern Europe."
They continued, "The Russian and US factions as they are represented today in Battlefield 2042 will continue in our live service Seasons." However, the spokesperson also said, "We continue to monitor it and will adapt when necessary," so the faction may be changed to a different country or force in the future.
If EA was planning on changing the Russia faction, it stands to reason that it would have announced that and asked players for patience while the developers work on redesigning assets currently in use.
In other Battlefield 2042 news, while it isn't removing Russia from the game, it is stopping development of the Hazard Zone mode and getting rid of its signature 128-player Breakthrough. Breakthrough will be capped at 64 players to offer a "more tactical experience."
Source: Read Full Article