Twitch Is The Only Streaming Platform Growing Post-Lockdown
Many of us discovered new hobbies at the height of the pandemic, and for a lot of people, those hobbies revolved around gaming. Whether that was playing more or watching others play more through sites like Twitch and YouTube. The number of people streaming, as well as the number of people watching them stream, rose dramatically at the start of the pandemic. However, as the world gets to grips with COVID-19 and people return to their pre-pandemic lives, those numbers are starting to drop.
According to a new report published by Streamlabs (via Eurogamer) hours watched and hours streamed have dropped across the board when compared to this time last year. That goes for Twitch, YouTube, and Facebook Gaming. However, there is a silver lining for Twitch. Despite the world's continued attempts to return to normal, the platform has seen an uptick in viewers and streamers when comparing the first quarter of 2022 to the last one of 2021.
Twitch viewers watched a combined 6.129 million hours of content on the platform between January and March 2022. That's a significant uptick compared to the 5.703 million hours watched during the final three months of 2021. The same uptick can be found in hours streamed too. 229 million during the first three months of this year versus 204.7 million in the last three months of last year.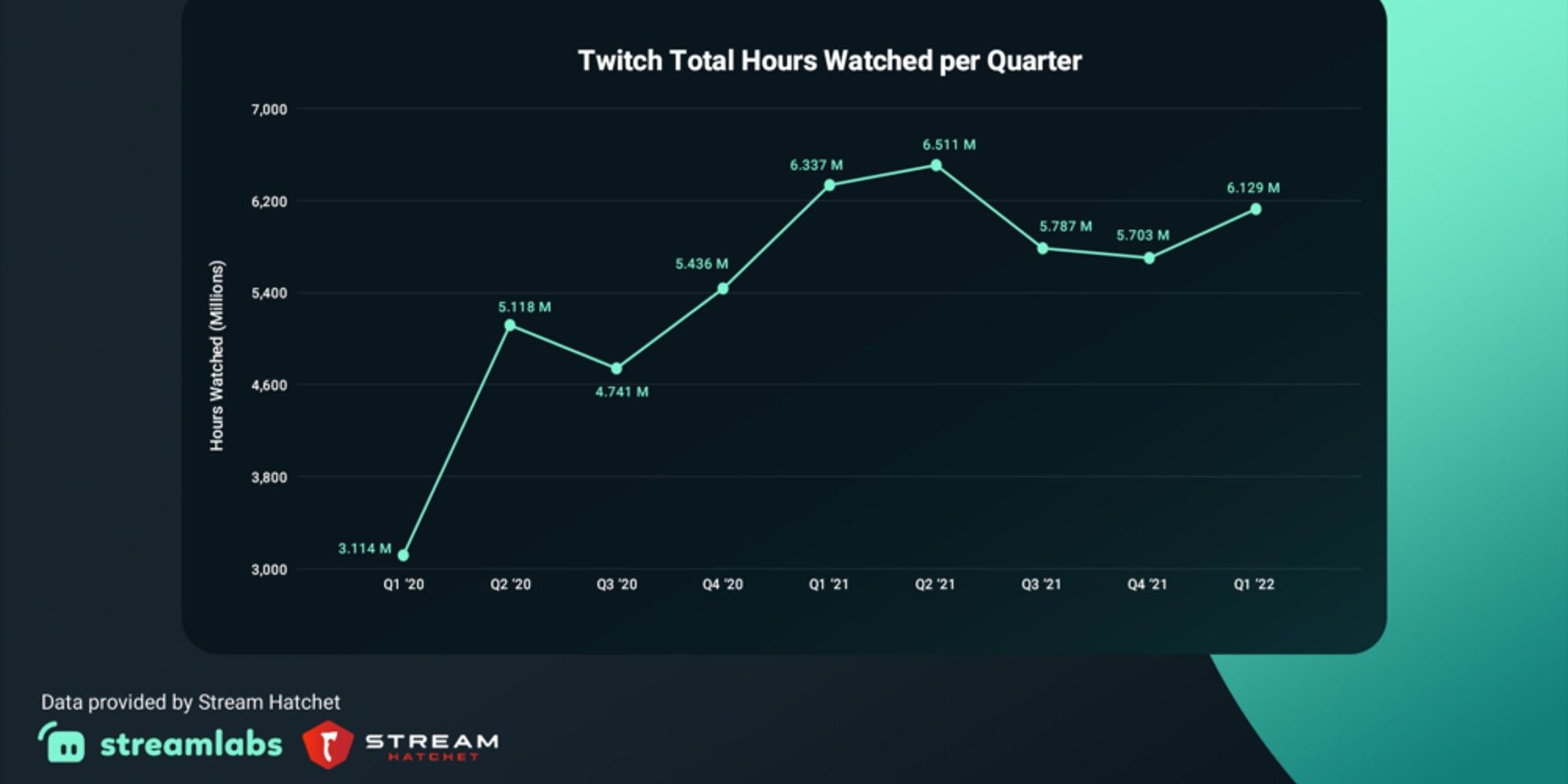 Even though both of Q1's numbers are down when compared to Q1 2021, it's the first time Twitch's hours watched and hours streamed haven't declined for 12 months. As for why that is, Streamlabs points to a few things. The return of Twitch to the Xbox dashboard, as well as Twitch integration being included in Amazon Luna. Streamers on the platform getting behind and supporting the people of Ukraine will have also massively helped Twitch's numbers during Q1 2022.
As for the most-watched categories on Twitch during the first month of this year, the top three will probably come as no surprise. Just Chatting tops the bill, and GTA 5 is right after, likely thanks to the Enhanced and Expanded edition launching last quarter. League of Legends also remains very popular on Twitch in third position.
Source: Read Full Article