The Sims 4 Introduces Custom Pronouns
EA and Maxis have today released the long awaited pronoun update for The Sims 4. This new feature is now live as part of the latest free update. It will allow players to choose their Sim's pronouns for a variety of different circumstances and the game will use these during any Sim interactions.
This first version of the feature only supports the English version of the game. However, the team have stated that it is just the beginning and more languages will be supported in the future. Inclusivity has always been at the heart of The Sims series and this step towards inclusivity is just one of many more the team are looking to take.
The pronouns update was produced after consultation with the It Gets Better Project and GLAAD. The team wanted to ensure that the use and impact of pronouns was fully understood before the feature was rolled out. Below is a first glimpse of the feature in game.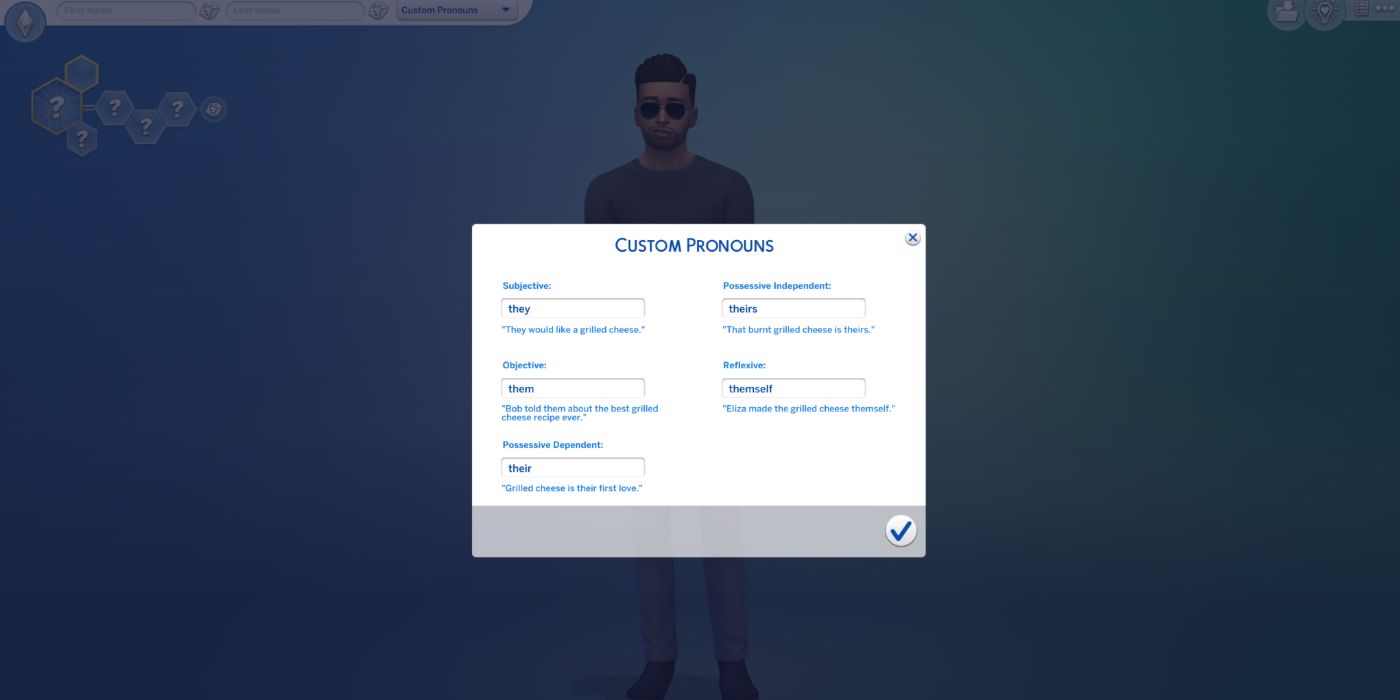 Pronouns appear to be customisable in create a sim, and you can choose the subjective, objective, possessive dependent, possessive independent and reflexive pronouns separately. Under each drop down box is an example of the pronoun used in context, so you don't need to worry if you don't understand the terminology.
For those who want to know more about the update, how it was implemented and the research behind it you can read more on the EA website.
Also coming to The Sims 4 this week are the two kits mentioned in the latest roadmap. Little Campers is a build/buy kit that focuses on outdoor fun for kids. It includes a blanket fort, outdoor movie theatre, new toys, child-sized furniture and even some camping gear. This will be released at the same time as Moonlight Chic, a create a sim kit produced in collaboration with Parisian creator Paola Locatelli. This stylist kit includes both casual and dressed up styles for Sims to wear after sundown.
Little Campers and Moonlight Chic will be released on May 26, 2022. The latest free update for The Sims 4, including the custom pronouns feature is available now.
Source: Read Full Article