The Overwatch League 2021 Season Kicks Off Tomorrow
The fourth season of Overwatch League starts tomorrow with the three-week build-up to May Melee, one of the four tournaments taking place over the coming months. This season will be split into two because of COVID-19, those parts being East and West.
West sports 12 teams from both Europe and North America. They are the Atlanta Reign, Boston Uprising, Dallas Fuel, Florida Mayhem, Houston Outlaws, London Spitfire, Los Angeles Gladiators, Paris Eternal, San Francisco Shock, Vancouver Titans, Toronto Defiant, and Washington Justice.
Meanwhile, the East line-up is made up of eight teams: Chengdu Hunters, Guangzhou Charge, Hangzhou Spark, Los Angeles Valiant, New York Excelsior, Philadelphia Fusion, Shanghai Dragons, and Seoul Dynasty.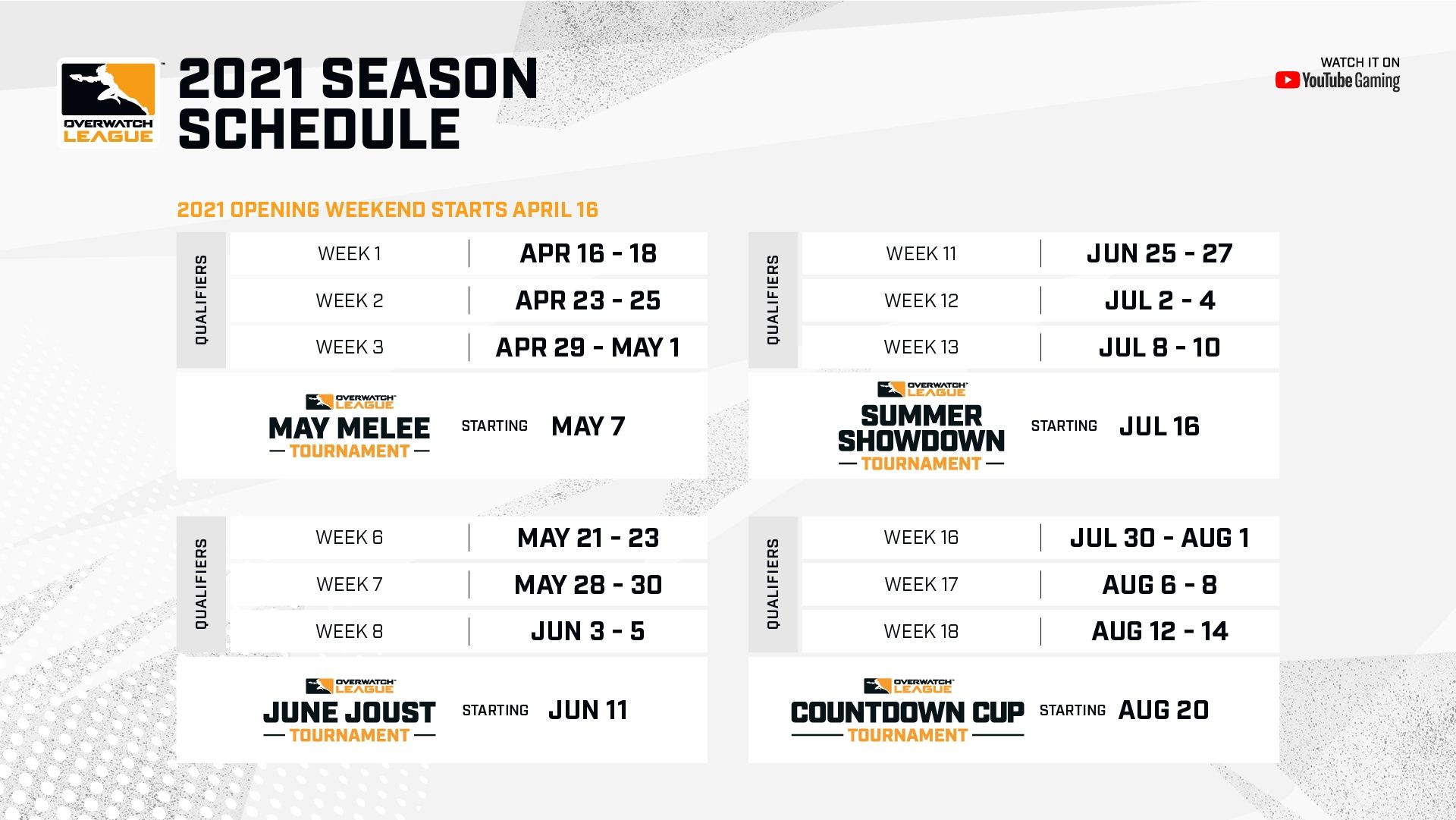 Each tournament has three weeks preceding it which is where the qualifiers take place. Those will be where the top two teams are determined. They will then duke it out in the events following the qualifiers, the first being the aforementioned May Melee aptly starting in May, followed by the June Joust, July's Summer Showdown, and August's Countdown Cup.
Naturally, as with any event, there are the caster pairs and desk hosts. The caster pairs are Bren & Sideshow, Jaws & Vikkikitty, Achilids & AVRL, ZP & DDA, and Uber & MRX. The desk hosts are SOE, Custa, Reinforce, and Danny.
To get tokens during the season, you need to connect your Blizzard account to your YouTube. Doing this means that you can get drops from watching the streams. If you watch at least four hours of the opening weekend, you can even get an in-game spray. On top of this, you can make predictions on who is going to win in order to qualify for prizes should you be right.
Source: Read Full Article