The Last Hero Of Nostalgaia: Every Starting Class's Strengths And Weaknesses
Quick Links
Starting Classes Overview
There are many staples a Soulslike needs to be accepted by the community—such as corpse runs, bonfires, engaging combat, and much more. And luckily, The Last Hero of Nostalgaia hits all of those notes and then some and even adds its own unique twists and turns into the formula to keep things fresh and entertaining even to veterans of the genre.
Additionally, one of the more crucial aspects of any Soulslike is your Starting Classes, which allow you to start on the right foot with a Class that fits your general playstyle. Despite being able to completely change your Class and build to any playstyle you wish, your Starting Class is crucial and one of the most important decisions you can make in a Soulslike.
Starting Classes Overview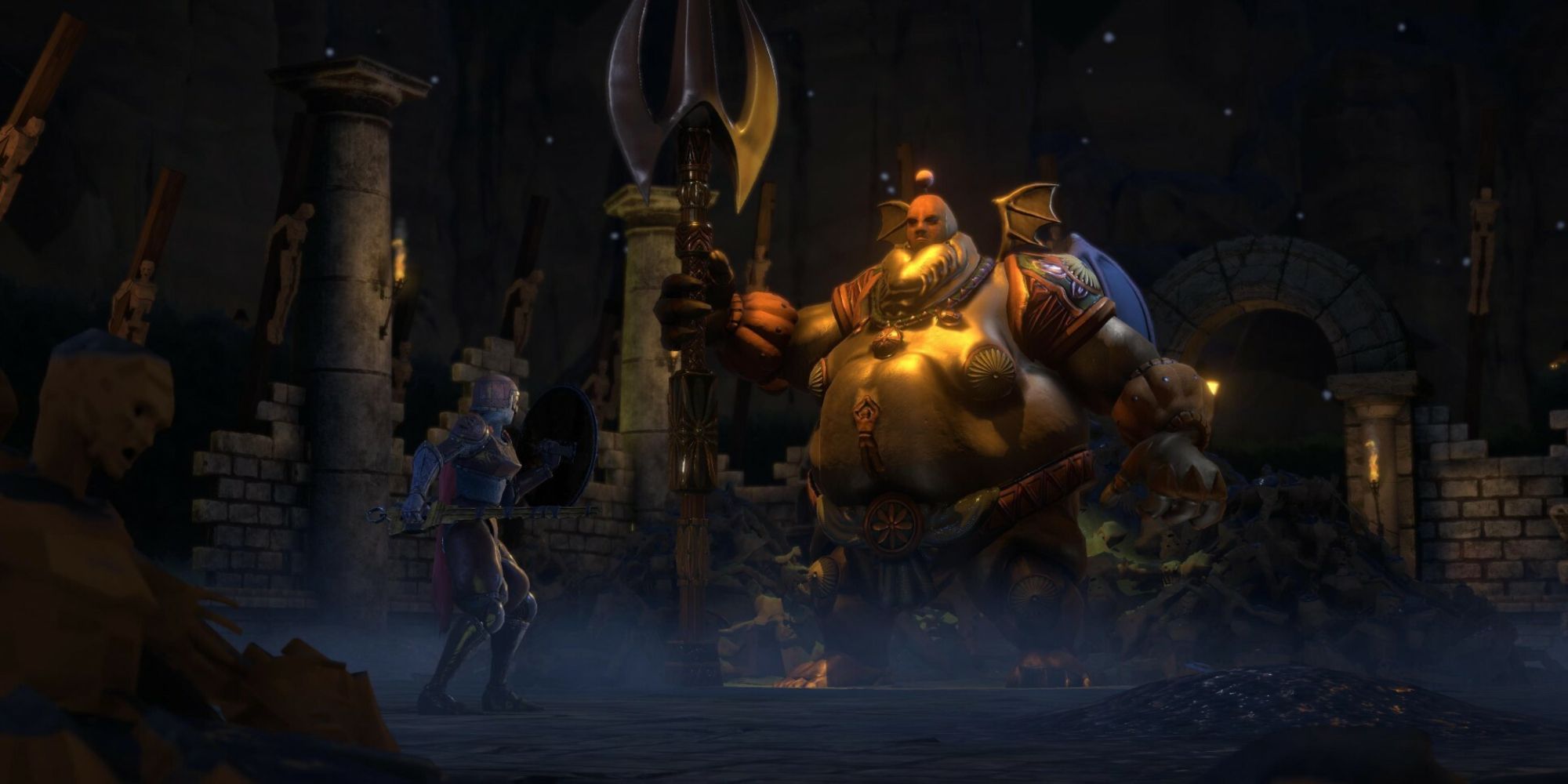 There are five Starting Classes in The Last Hero of Nostalgaia, all of them offering benefits to specific playstyles, allowing you to start your journey with a little bit of confidence. Whether you like wielding large swords while wearing heavy armor, dual-wielding daggers and being nimble, or anything in between, there will likely be a Starting Class for you.
However, your Starting Class is only the beginning of your adventure. You can put your Memory (Souls) into any Stat you wish and transform your Starting Class into a completely different build and playstyle if you so desire. Below are the five Starting Classes in the game!
Starting Classes
Datadin
Formatter
Resolutionary
Sourcerer
Randomaster
For more information on each Class, please refer to the sections below!
Datadin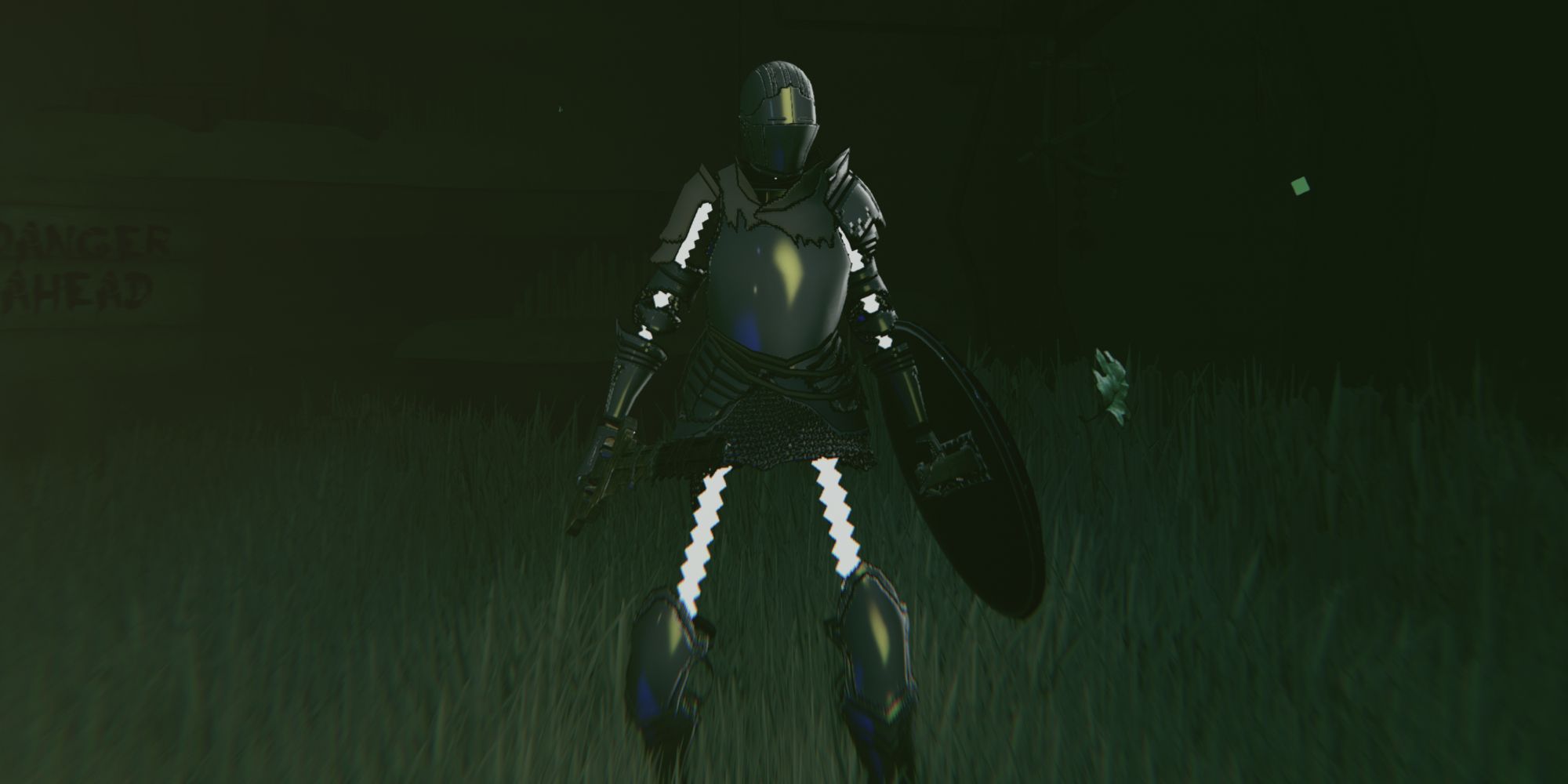 The Datadin Class is your well-rounded choice in The Last Hero of Nostalgaia and starts with a sword and shield. They have the highest starting Vitality and Equip Load out of the five Classes, with excellent Stamina to boot. While being decent at almost everything is fine, it has some minor drawbacks that you should consider.
Despite the Strength and Dexterity being decently high, they're not nearly on par with the other melee-based Classes in the game, which can be somewhat challenging in the early goings. Furthermore, Datadin has only one point in Source, meaning you cannot use advanced magics unless you plan on power-leveling this Stat.
If you love hacking and slashing while having a comfortable amount of HP, Stamina, and a reasonable Equip Load that allows you to wear and equip pretty much anything you want in the early goings, then the Datadin may be for you. However, if you like dabbling in magic or wish to spec towards Strength or Dexterity and not both, then you may want to look elsewhere for your Starting Class of choice!
Stat Sheet
| Stats | Level |
| --- | --- |
| Vitality | 14 |
| Stamina | 11 |
| Equip Load | 12 |
| Strength | 9 |
| Dexterity | 9 |
| Source | 1 |
| Luck | 4 |
| Total Defense | 39 Percent |
Starting Classes Quicklinks
Formatter
Resolutionary
Sourcerer
Randomaster
Formatter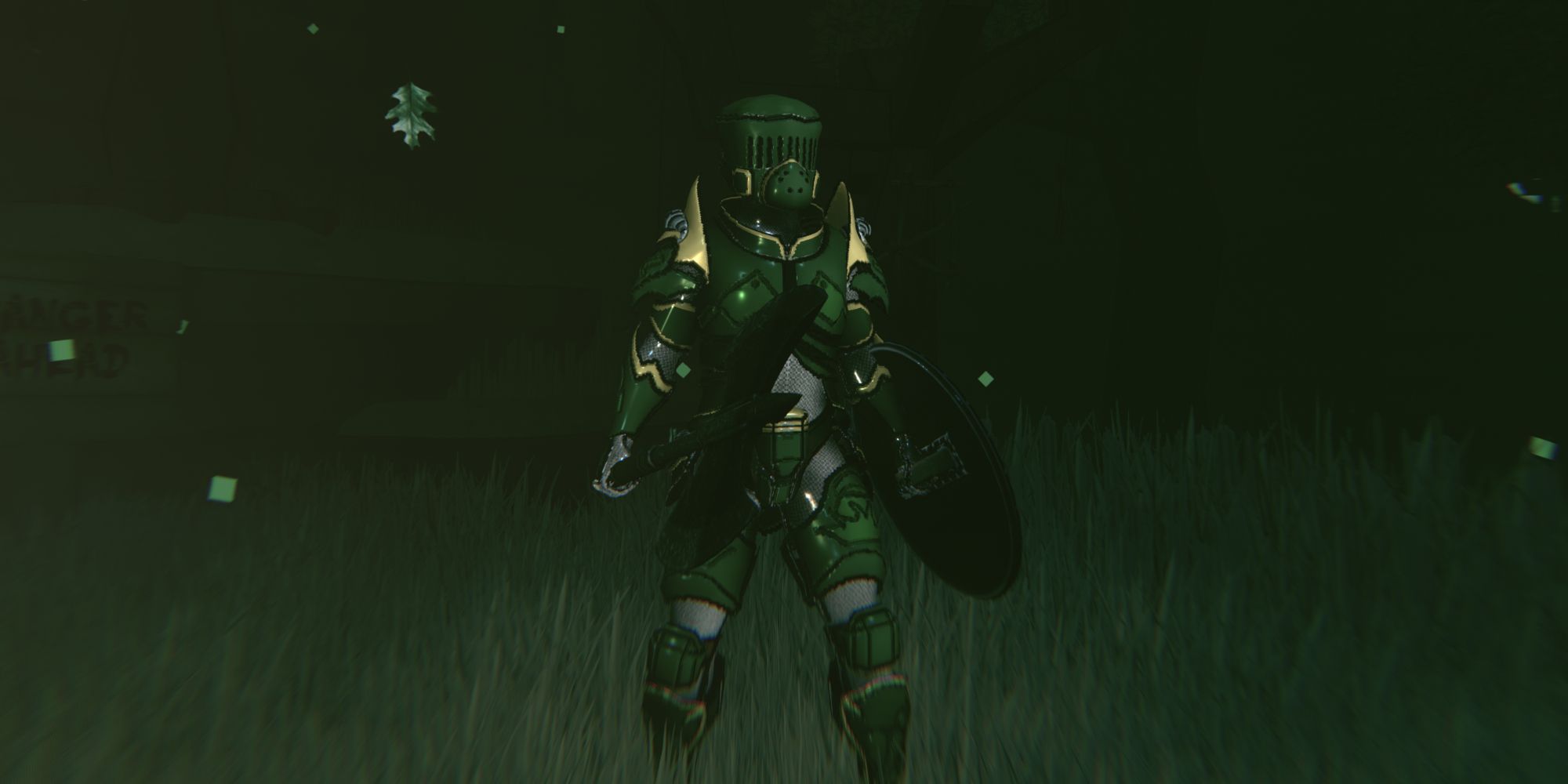 Next up is the Formatter Class, which excels with Strength builds and has the Stats to prove it. Formatter has the highest starting Strength Stat in the game and also has excellent Stamina and Vitality, allowing you to stay in the fight a bit longer as you bludgeon your foes with your axe and shield combo. But before you get too excited about this Class, there are some glaring downsides.
For starters, we would have liked to see the Formatter have a much higher Equip Load Stat because this is the only tank-ish Class in the game. Next, while it's nice to see this Class have some Dexterity (which would make it worthwhile for some upgrade options), we feel it's a bit wasted on a Starting Class, as those points would be better served buffing up the Equip Load or further improving the Strength Stat. Lastly, the Formatter not having the highest Defense of the bunch feels off.
Overall, the Formatter Class isn't terrible, but you will need to allocate your points properly to get the most out of it. We recommend focusing on your Equip Load and Vitality first, then moving on to improving your Strength and maybe your Stamina. Once you can equip heavy armor with a large weapon, you will be unstoppable, but that will take some time. However, if you are considering using magic or want a hybrid build of Strength and Dexterity, this Class is not for you, but the remaining three may have what you need!
Stat Sheet
| Stats | Level |
| --- | --- |
| Vitality | 12 |
| Stamina | 14 |
| Equip Load | 9 |
| Strength | 14 |
| Dexterity | 5 |
| Source | 2 |
| Luck | 4 |
| Total Defense | 36.9 Percent |
Starting Classes Quicklinks
Datadin
Resolutionary
Sourcerer
Randomaster
Resolutionary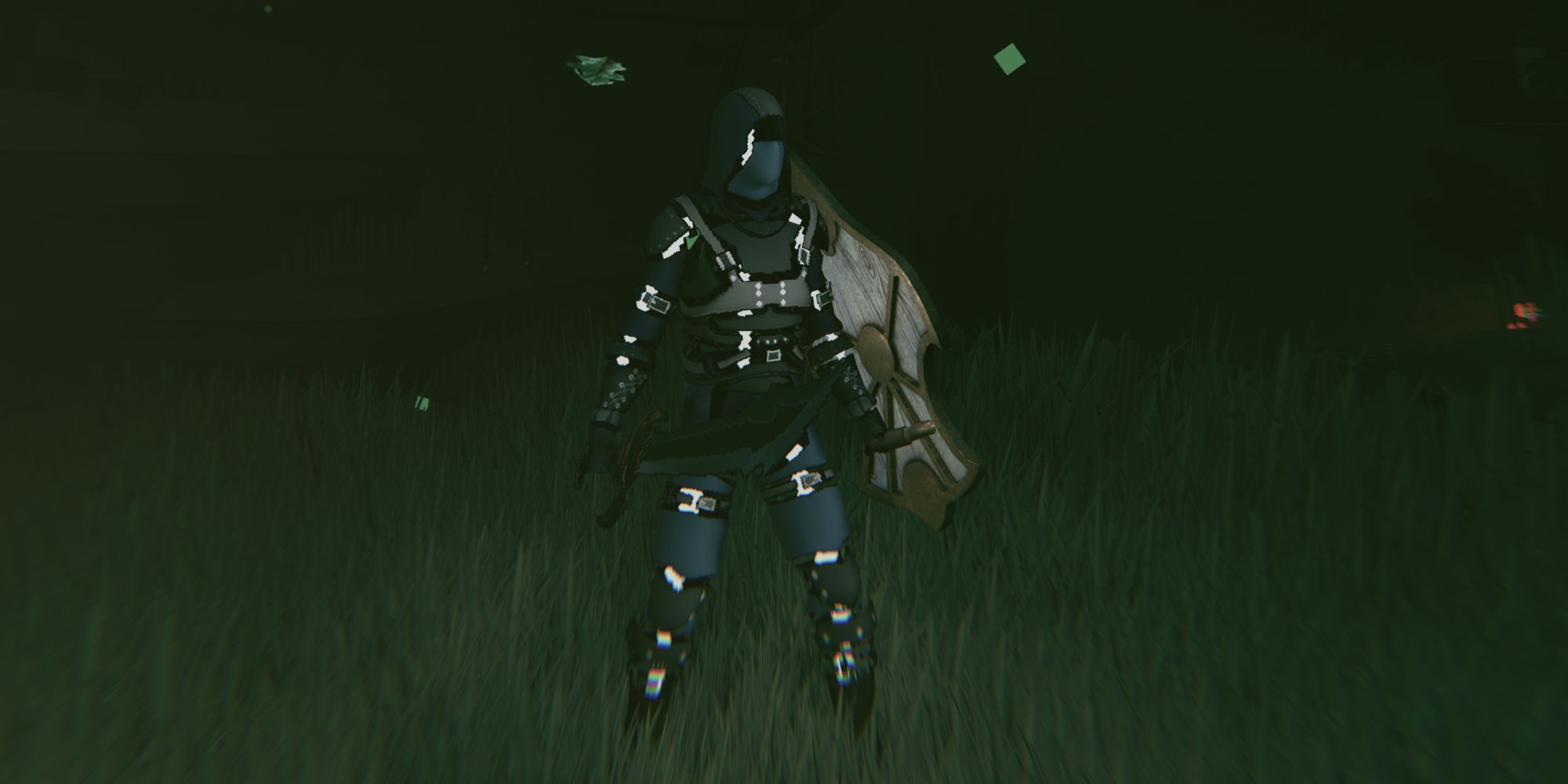 Moving on, we now have the Resolutionary Class to take a look at, which is an excellent swift and nimble Class in The Last Hero of Nostalgaia. The Resolutionary Class comes equipped with dual Schimitars and a shield, allowing you to play a bit defensively or negate the shield entirely for pure aggressive gameplay. If you're a fan of Dexterity builds and being ultra-aggressive, then this Class is likely your cup of tea. But, as with all classes, there are some setbacks you will have to take into your review process.
When it comes to the Resolutionary Class, its biggest drawback is its small health pool and awful Equip Load Stat. While you may not think Equip Load will be an issue for you, you will likely be correct for the most part until you realize that you cannot wield most mid-weighted sets while equipping a weapon and shield or dual swords without encountering the dreaded Heavy-Roll. However, this Class makes up for it with its excellent Stamina and ability to make the most out of nothing if your playstyle complements it.
Love Dexterity builds in other Soulslikes? Is your playstyle overly aggressive and carefree? If so, then the Resolutionary is your match made in heaven. If you are not an aggressive player, value a normal health pool, and maybe want to equip heavier armor or a beefier weapon eventually, then you should pass on this one.
Stat Sheet
| Stats | Level |
| --- | --- |
| Vitality | 11 |
| Stamina | 15 |
| Equip Load | 9 |
| Strength | 4 |
| Dexterity | 15 |
| Source | 2 |
| Luck | 4 |
| Total Defense | 36.3 Percent |
Starting Classes Quicklinks
Datadin
Formatter
Sourcerer
Randomaster
Sourcerer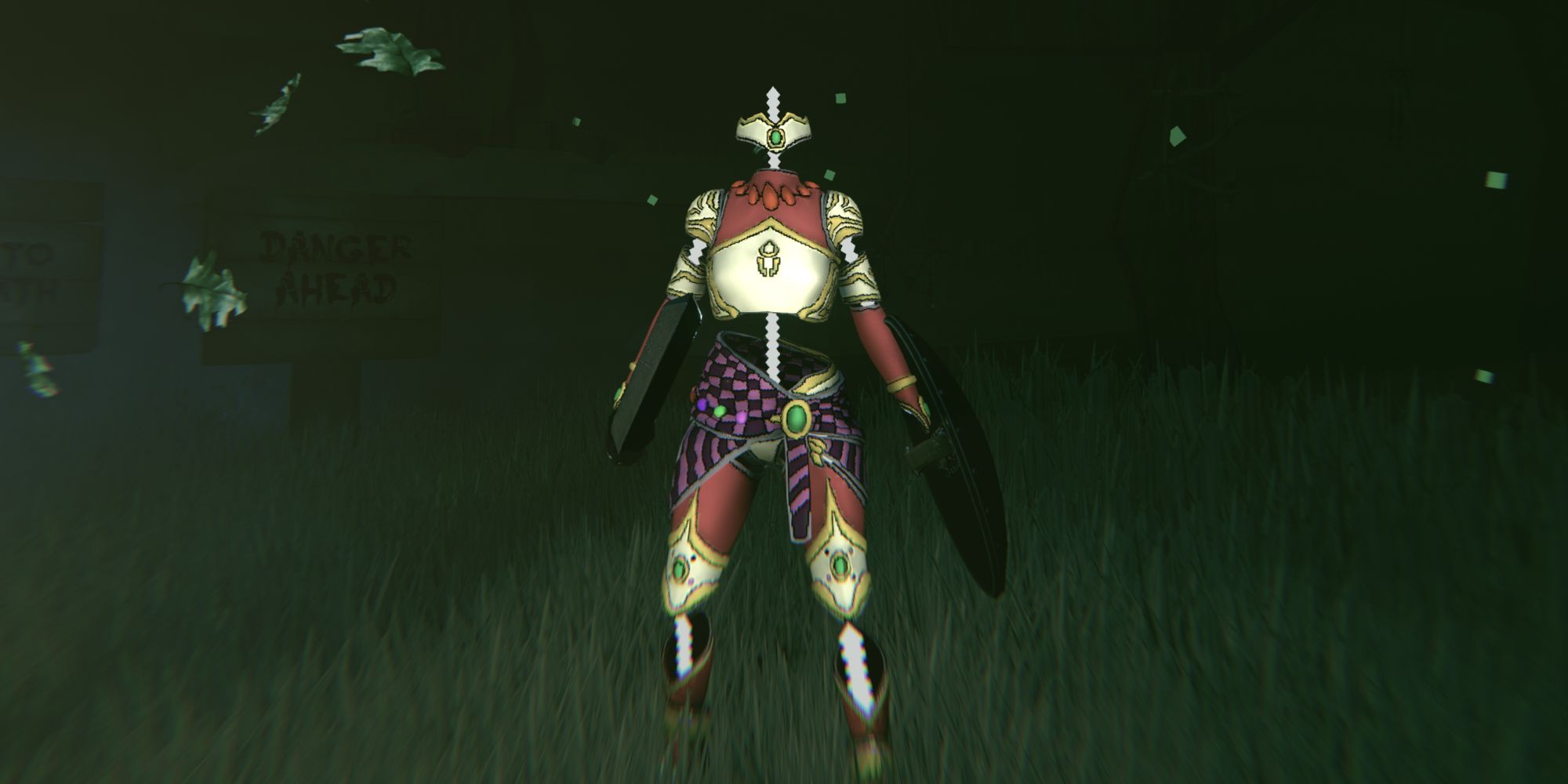 We've been teasing you on magic and Source this entire time, so let's get into the Sourcerer Class, which dawns a rapier and shield but also has the highest Source Stat of the bunch while rocking solid Vitality and Stamina Stats as well. If you're a magic wielder in most Soulslikes, this is your only option, but it's a pretty decent one. However, you know the drill. There's more than what meets the eye.
Even though this entire Class's gimmick is centered around being able to cast cool spells and magic from a safe distance and deal damage, it still has lots to worry about, especially with specific boss encounters. The Sourcerer, despite its reasonable health pool, is a relatively squishy Class that cannot equip remotely any demanding gear and has no Dexterity or Strength even to allow you to switch to a nice blend of Source and melee-based combat without having to put in some serious work.
But, in the grand scheme of all Classes in The Last Hero of Nostalgaia, the Sourcerer may be the best Class in the game for magick-focused players. If you want to use Dexterity or Strength-based melee weapons at all, or want to equip medium to heavy armor sets, then this will not cut it. However, as already mentioned, if you want to hurl magic at your enemies comfortably and are good at evading incoming danger, you should dive into the Sourcerer Class.
Stat Sheet
| Stats | Level |
| --- | --- |
| Vitality | 13 |
| Stamina | 11 |
| Equip Load | 6 |
| Strength | 5 |
| Dexterity | 6 |
| Source | 15 |
| Luck | 4 |
| Total Defense | 35.8 Percent |
Starting Classes Quicklinks
Datadin
Formatter
Resolutionary
Randomaster
Randomaster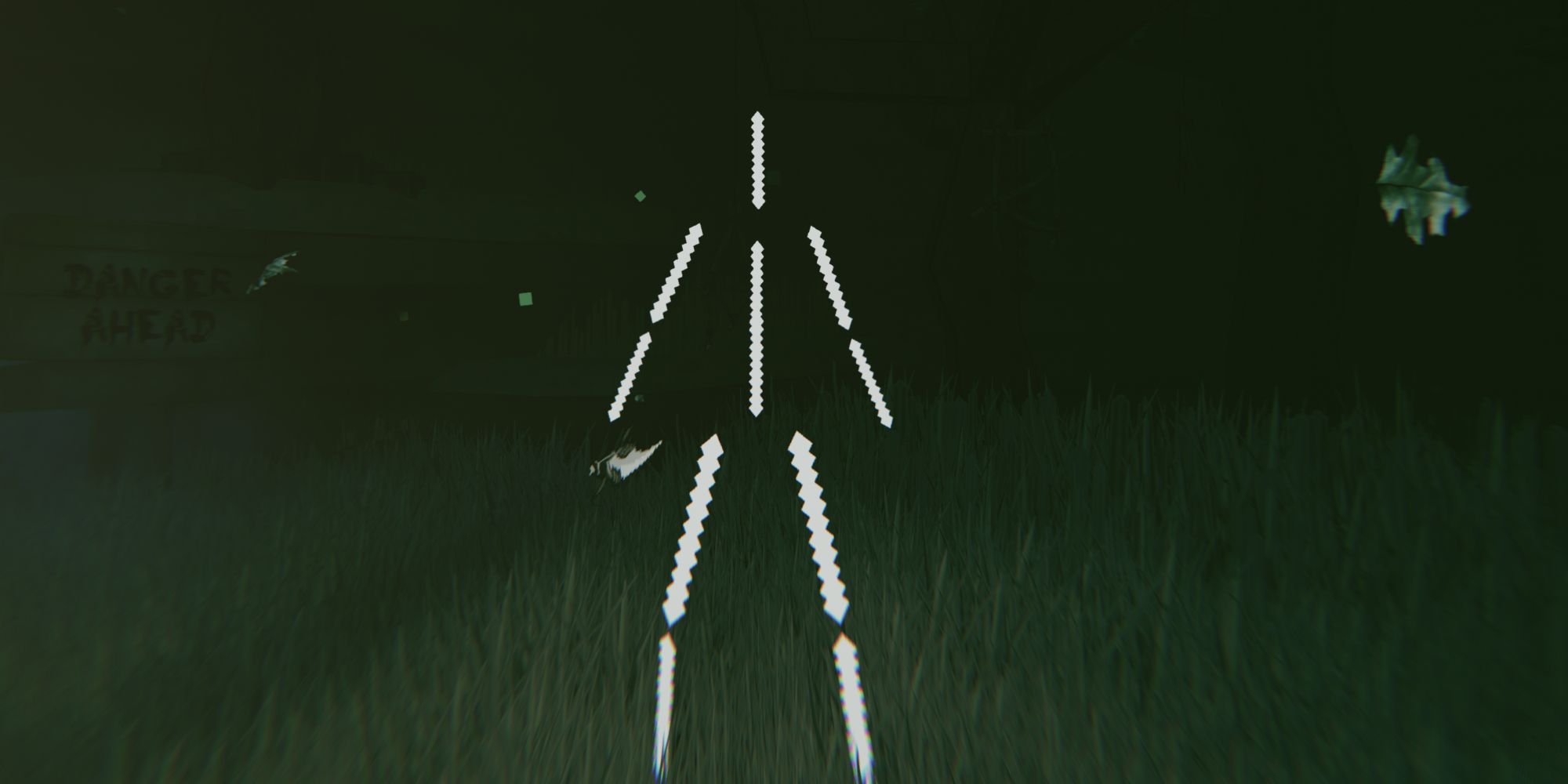 Last and certainly not least is the Randomaster, who relies heavily on the Luck Stat and uses it in hopes of landing Critical Attacks that will shred its opponent's health bar. Your starting weapon is also a dagger. This Class is bizarre and one we do not recommend for newcomers to the genre.
While it has a pretty impressive Dexterity Stat, its Vitality, Stamina, and Equip Load leave something to be desired. Also, have we mentioned that this Class pretty much only relies on Luck to do any sort of real damage in the game? While the Luck Stat is far different in this game than most other Soulslikes, it's still a gamble, and having your entire Class built around it is not something we'd recommend to anyone.
Up for making a challenging experience even more difficult via the arts of Luck and gambling? Then the Randomaster calls your name! If you want a normal experience and want to focus on magic or melee-focused builds that will undoubtedly work, then please choose something else.
Stat Sheet
| Stats | Level |
| --- | --- |
| Vitality | 10 |
| Stamina | 9 |
| Equip Load | 8 |
| Strength | 4 |
| Dexterity | 13 |
| Source | 2 |
| Luck | 14 |
| Total Defense | 35 Percent |
Starting Classes Quicklinks
Datadin
Formatter
Resolutionary
Sourcerer
Source: Read Full Article