The Elder Scrolls Online Is Moving Away From Year-Long Stories And Zone DLC
The Elder Scrolls Online has been following the same system for a few years now – major chapter, dungeon, and a zone DLC that finishes the year's overarching story. We just had that with High Isle and Firesong, but things are shifting in 2023 as Zenimax is "moving away from the 'Year Long Adventure' 12-month storylines" that its been doing since 2019.
In a blog post, Zenimax highlighted what that means for next year's updates – it's not an abandoning of the game in favour of another MMO or project, but a shift in how ESO will work going forward. In Q1, there'll be some dungeon DLC, followed by a new full-feature chapter in June. Unlike the past few years of chapters, this will have a complete storyline that isn't broken up throughout the year, which Zenimax said will help it to "return to larger/better and more detailed chapters".
Q3 will focus on quality-of-life improvements and bug fixes, while Q4 – which typically is when zone DLC finishes up the story of the year – will bring about a "new system" that is currently in the concept and design phase. There are no clues just yet on what it might be, so we'll have to wait for the Global Reveal Event early next year.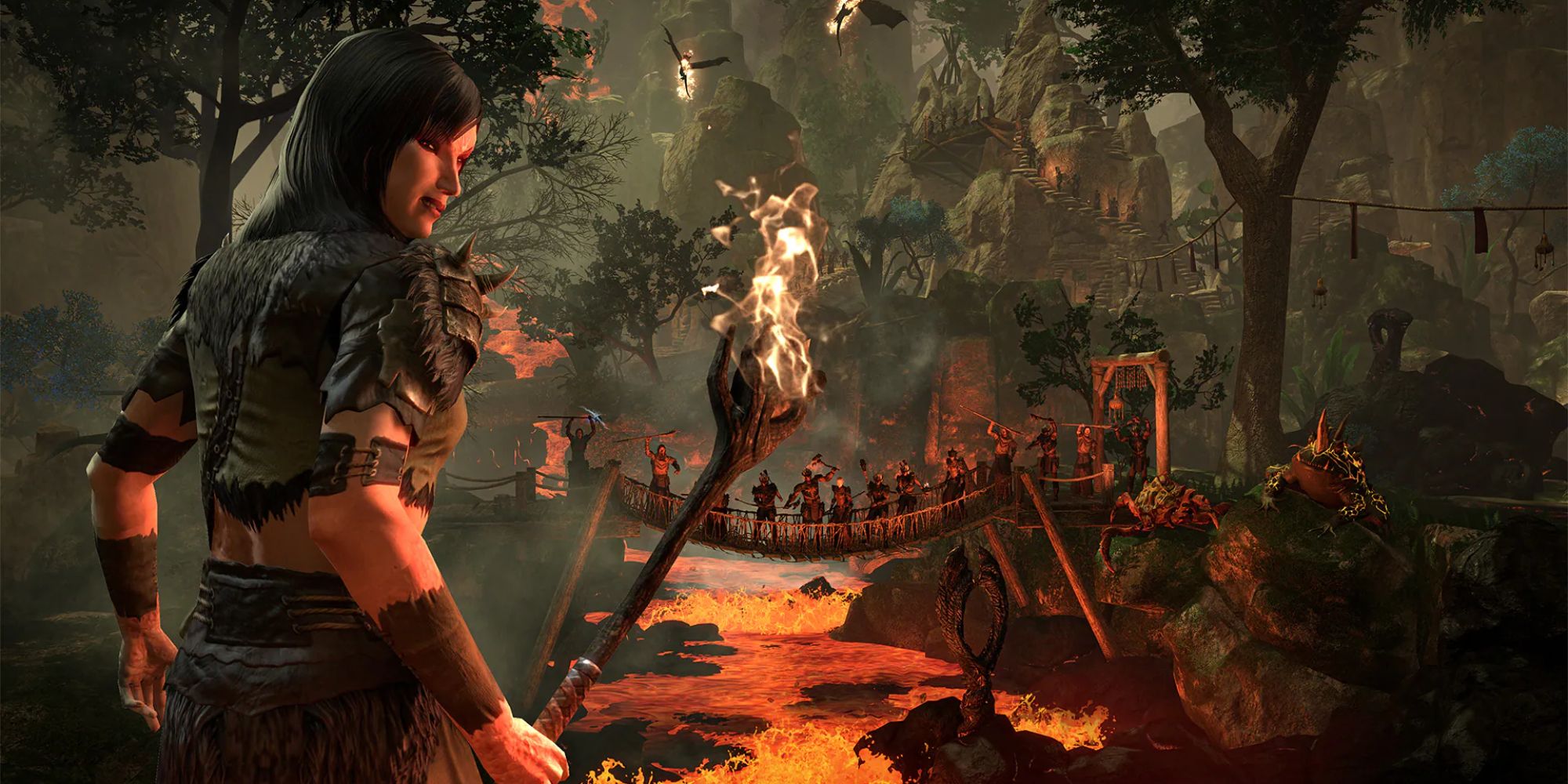 ESO's year-long stories haven't been too popular. Elsweyr went down mostly well, bringing us both the Northern and Southern provinces over the course of one year, but Skyrim's own expansion was seen as too small and lacking. The first expansion, Greymoor, came with the underground caverns of Blackreach, but many thought it lacklustre compared to the similarly nostalgic Morrowind expansion. That's despite having an incredibly strong narrative that pit us against ancient vampires infilitrating the highest ranks, as the High King himself is revealed to be a Vampire Lord.
One of the major complaints is that these expansions are too formulaic and lack any new gameplay elements. While High Isle introduced Tales of Tribute, a card game that has breathed new life into ESO, the community has been asking for new weapon types and classes for years now. The last new class was Necromancer, added in the Elsweyr 2019 chapter. Before that, the Warden was added in Morrowind, back in 2017. One of the expectations was that Greymoor would come with a Bard class, and that High Isle might finally introduce the spear.
Each chapter did implement something that shifted ESO fundamentally, however, with Greymoor letting you become an archeologist that can dig out treasure to pawn for easy gold or fancy cosmetics and weapons, while High Isle had the afformentioned Tales of Tribute. But with more time to spend on these expansions, crafting a complete release rather than spreading it out across a year, perhaps there will be more room to address these wants as well.
Whatever the case, Zenimax stated, "Looking back at ESO's evolution since 2014, you can see that we often shake things up, try new things, and make changes as needed. So, we will assess how this new cadence is received – both by the development team and in the community. If we have to make more adjustments, we will."
Source: Read Full Article