The Converse X Pokemon Merch Line Launches Today
Converse and The Pokemon Company have teamed up to bring a new line of shoes, sneakers and other apparel featuring all your favorite Pokemon. The Converse x Pokemon collection was created to celebrate the 25th anniversary of Pokemon, with the aim of bringing electrifying style to Trainers young and old.
Whether you're a veteran Pokemon Trainer or a young Trainer just starting to fill up your Pokedex, you can choose between two Chuck Taylor All Star styles, as you can see in the image above. The first design is called Poke Ball, where Pokemon like Pikachu, Charmander, Squirtle, Bulbasaur, Jigglypuff, and even Meowth grace the white shoe in black print, and the other is First Partners, a black shoe displaying all the Gen 1 starters, plus Jigglypuff and Meowth on the other side of both shoes. Both shoes have a Poke Ball with and without the Converse star logo as a special touch.
Some other Chuck Taylor shoes are designed with just one Pokemon alone. The first pair of them has Pikachu with yellow all over, with its face on the toe and lightning tail to match, while the other pair has Jigglypuff belting out every music note all over the pink background. The only caveat is that they're only for toddlers, hence the strap in lieu of the shoelaces to make it easier for the baby Trainers to slip their feet into.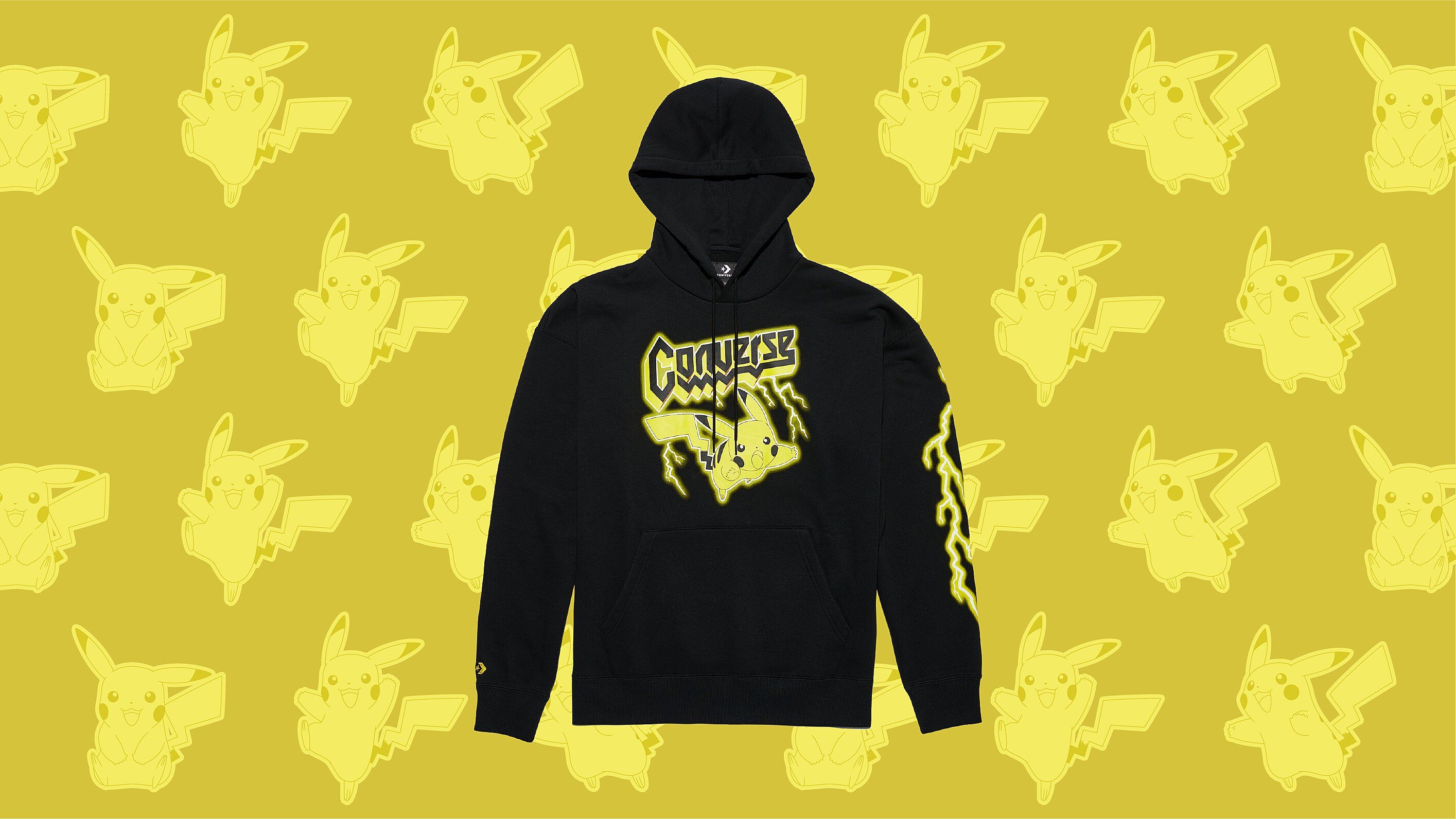 As of this writing, most of the Converse x Pokemon merch has been sold out. But there are some other items coming to the Converse website soon, like the Pikachu Thunderbolt backpack and the Pikachu hoodie (see above image) with the tour dates for all seven regions in the back — Pikachu is just that big of a rock star. You can also customize the shoes to mix and match the colors and Pokemon from any region you want.
It's kind of weird seeing Jigglypuff and Meowth join the camaraderie of the Kanto starter Pokemon for the new Converse shoe and apparel line, especially Meowth. But to be fair, Meowth is Team Rocket's starter Pokemon, and a wise-cracking one at that. Jigglypuff is there because it's just too cute not to get left out of the Converse party.
Source: Read Full Article