The Callisto Protocol Is Releasing In The Second Half Of 2022
The Callisto Protocol is still on track to launch later this year, according to publisher Krafton. The company seemingly has high hopes for the project, claiming it's "highly immersive" and referring to it as a Quad-A title.
In the latest financial report for Q1 2022, Krafton confirmed that the upcoming sci-fi survival horror game The Callisto Protocol is targeting the second half of 2022 for launch across PC and consoles. We still haven't seen any real gameplay for the Dead Space creator's next project, nor did Glen Schofield's new studio Striking Distance announce the exact date for it. Yet the publisher hinted we should expect the "highest level of quality, maximum horror experience, and distinguished action mechanics."
Krafton tags the project with a "Quad-A" label, apparently, because the publisher believes the game to be superior in quality to the already existing triple-A titles on the market. What's most curious here is that back in 2012 the same label was applied to Dead Space 3 by Visceral Games — a series The Callisto Protocol is a spiritual successor to.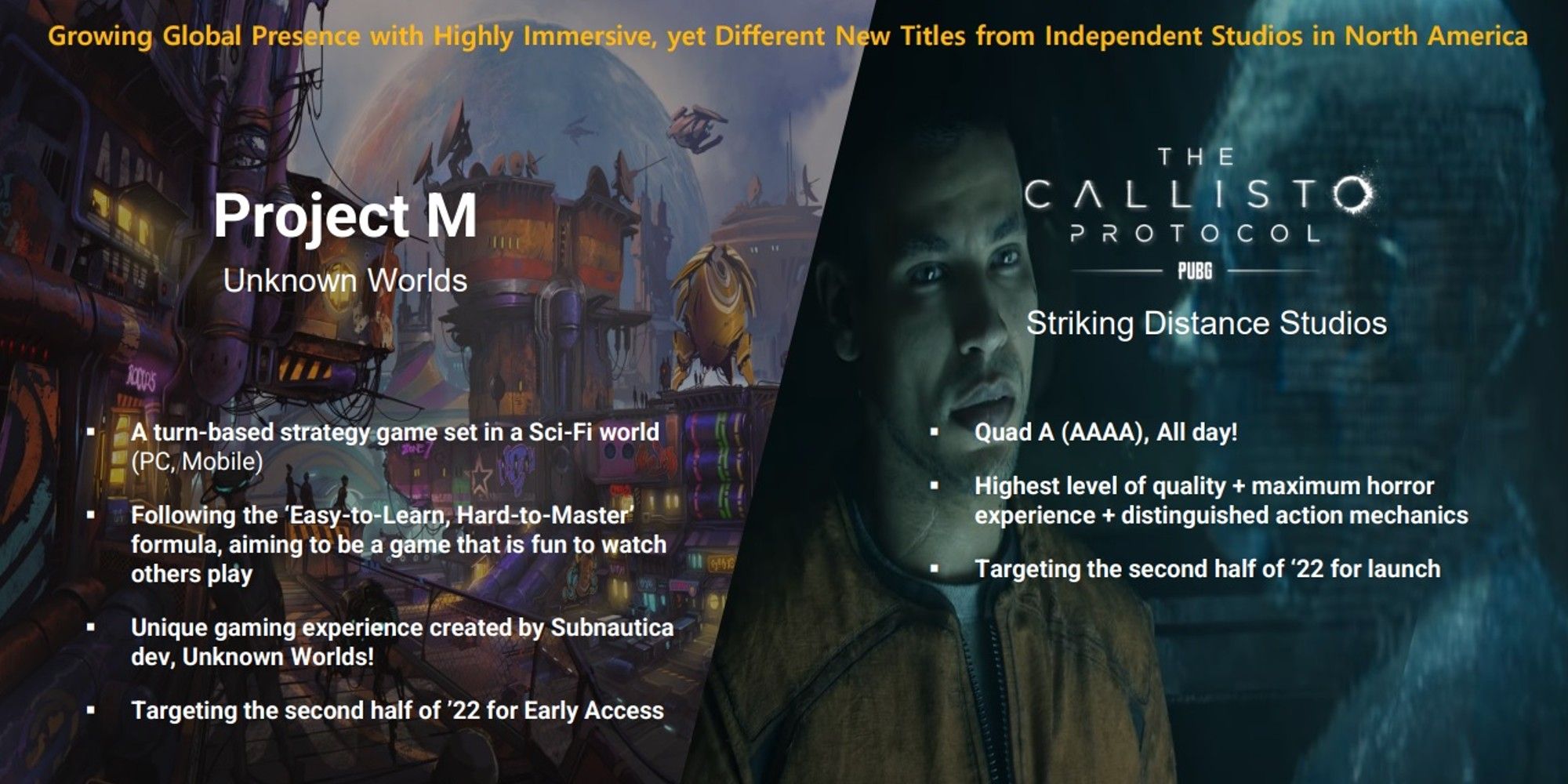 Naturally, there are already some inevitable comparisons with Dead Space across the web, as people who saw it in the flesh now say The Callisto Protocol's gameplay "absolutely rocked" while being "scary, intense", and set in a truly engaging world.
While we haven't seen much yet, Striking Distance Studios did share the first official screenshot for The Callisto Protocol (thanks, Game Informer), featuring the game's protagonist Jacob Lee and his advanced protective suit. The character will try to survive the terrors of Jupiter's second-largest moon and its suspicious prison, Black Iron, filled with those horrifying alien creatures you can spot behind him.
And let's not forget that in the midst of this Dead Space spiritual successor's alien nightmare, there are some loose connections to the PUBG universe which we still don't know the specifics on.
The Callisto Protocol is coming to PC and both generations of consoles later this year.
Source: Read Full Article