Tales Of The Neon Sea Is Epic Games Store's Next Freebie
The Epic Games Store has started the new Spring Sale with a free giveaway of 2019's dungeon crawler Creature in the Well. In a week, all players can receive a free copy of Tales of the Neon Sea, a retro-style pixel-art adventure, set in a neon cyberpunk cityscape.
The new weekly game giveaway has begun in EGS, offering the players to grab Creature in the Well for free for a limited time. After that, Tales of the Neon Sea will be free for everyone.
Creature in the Well from the Flight School Studio received mostly positive user reviews on Steam. According to the game's description, it's "a top-down, pinball-inspired, hack-and-slash dungeon crawler, where players will take a role of the last remaining BOT-C unit." The mission is to venture deep into a desert mountain to restore the power of an ancient facility, haunted by a desperate titular Creature. The game is also available on Nintendo Switch, PlayStation 4, and Xbox One.
Creature in the Well will stay free of charge until April 1. After that, Tales of the Neon Sea will get a 100% discount from April 1 to April 8.
Tales of the Neon Sea from the Palm Pioneer developers was released in 2018 and managed to impress many players on PC. On Steam the project wields very positive user reviews with more than 1,120 scores. The project is available on Nintendo Switch, PlayStation 4, and Xbox One, too.
In the game, you play as veteran detective Rex, who investigates a strange murder case involving clues from a robot rebellion. The most remarkable features in Tales of the Neon Sea, aside from its beckoning setting and art, are rich and varied puzzles and the ability to play… as a cat. Players can take control of the detective's special assistant William the black cat, who can travel deeper into some desired areas, which cannot be accessed by a human.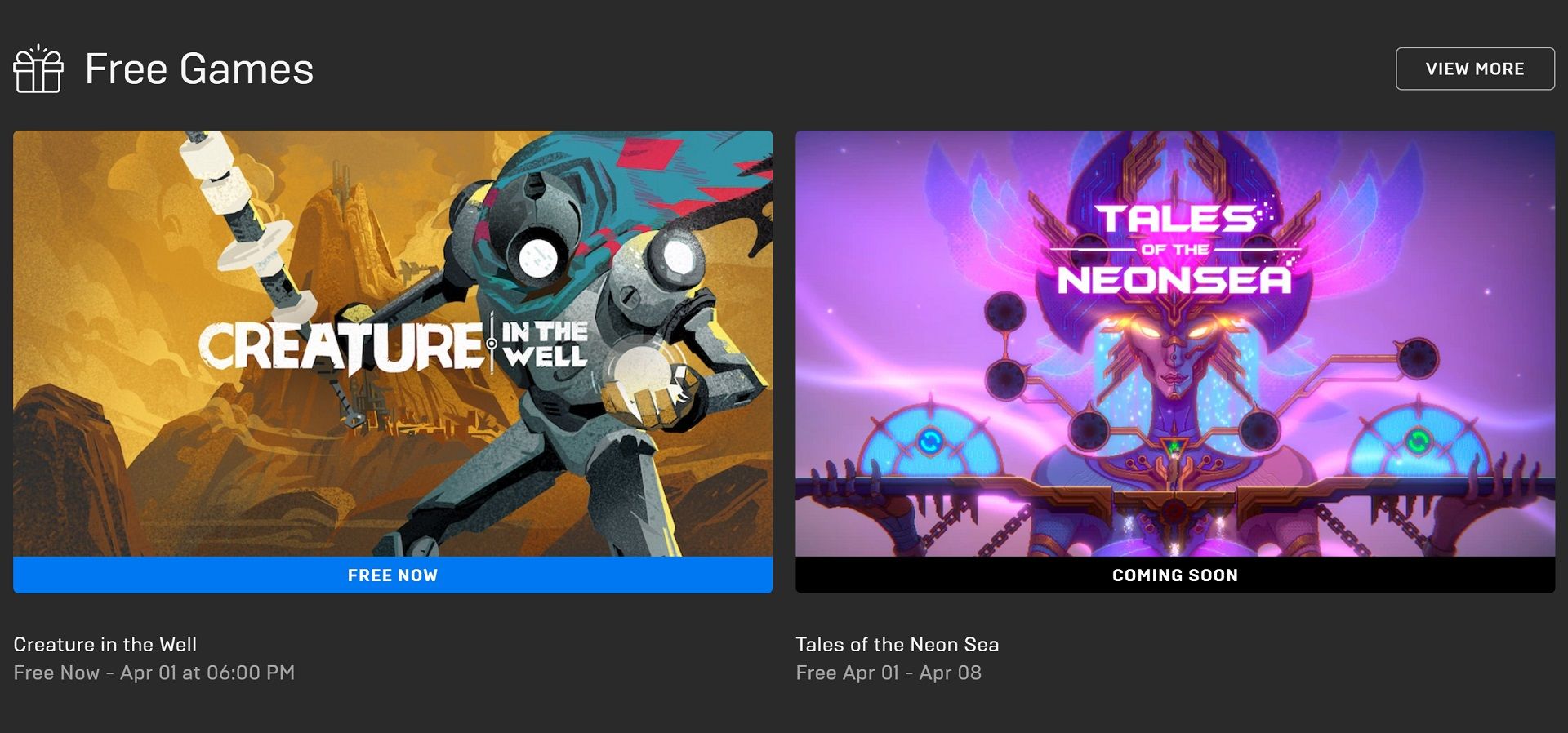 In addition to the mentioned above freebies, there is a new Spring Sale available in the Epic Games Store until April 8. Discounts in the promotion reach up to 75% and apply even to recent releases like Hitman 3, Cyberpunk 2077, and Werewolf: The Apocalypse – Earthblood. You can find a full list of discounts on Epic Store's website or in the PC app.
Source: Read Full Article