Super Nintendo World's Mario Kart Ride May Be A Go-Kart Racing Track
Despite pandemic-related delays, Japan's Super Nintendo World is still boosting ahead with turning this dream into reality. Slated with a new spring 2021 grand opening, the Universal Studios attraction will also house a Mario Kart ride, which may involve go-karts and very competitive driving.
A video was leaked back in August which appeared to show the racing ride prototype named Mario Kart: Koopa's Challenge and showed a roller-coaster-like carriage that seated four people. The carriage also had steering wheels for fans to assume the role of racers, and the video showed holographic shells for drivers to interact with. The ride was previously described as having a handful of courses packed with surprises, which leaned into the park's unique technology. Pegged as five minutes long, the ride sounds impressive, but a roller coaster ride surely takes most of the game's competitive play off the table.
Related: First Super Nintendo World Shopping Bag Spotted at Universal Studios Japan
Another design possibility could involve a go-kart racing track for fans to put their real driving skills to the test. A 2017 press release stated that the Mario Kart attraction would allow guests to "feel as if they are playing inside their favorite game". While this hint could also refer to the aforementioned prototype, it would feel like a missed opportunity if the park didn't offer some form of realistic racing. Another piece of information that surfaced last year suggested that guests would wear glasses in order to merge with augmented reality. While it sounds dangerous on paper, the go-karting concept could also take advantage of this feature.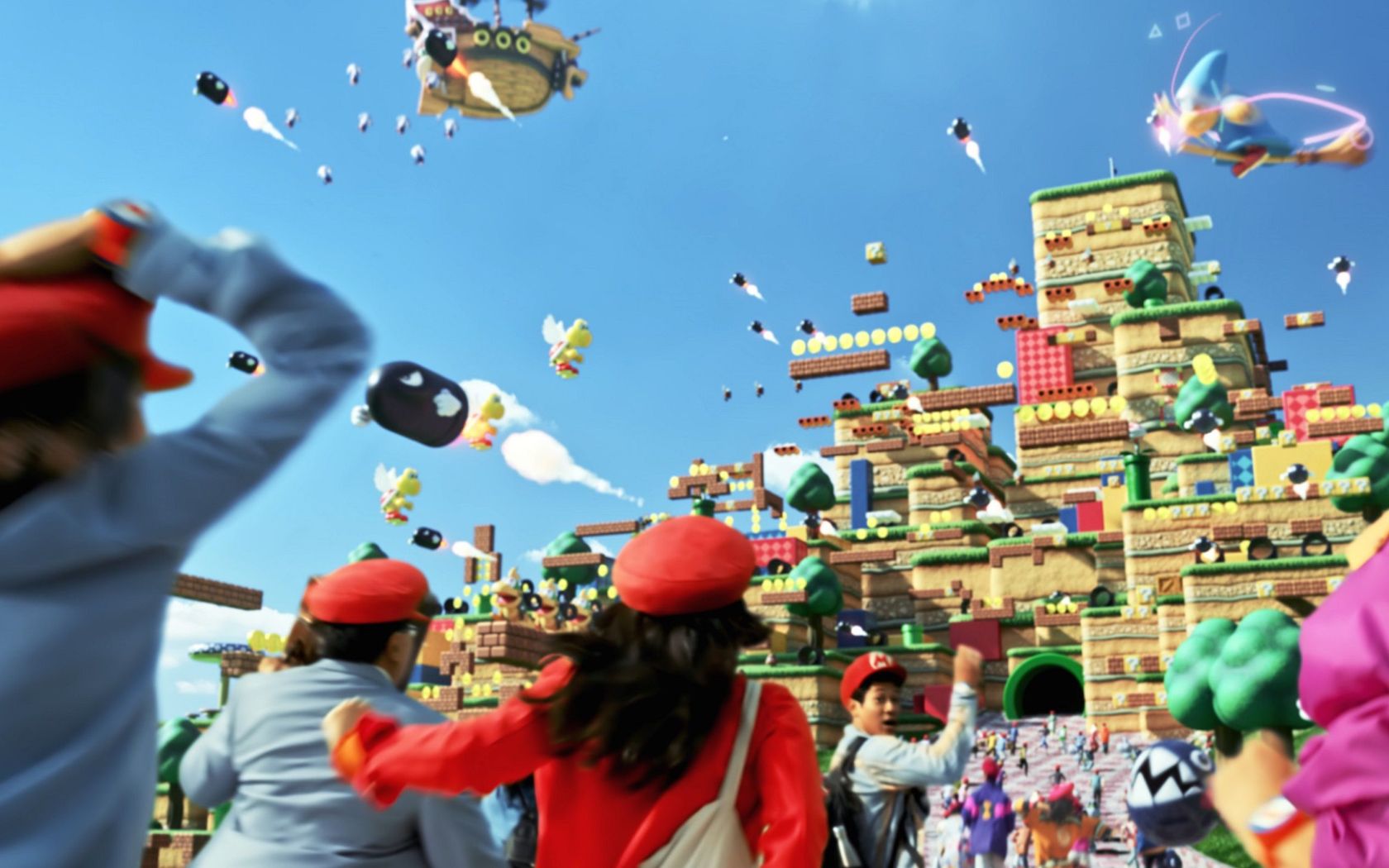 With the recent closure of one of Tokyo's iconic activities – Mario Kart street racing – fans of Nintendo's classic title are expecting Super Nintendo World to compensate for their loss, and hopefully provide a guest-driven Mario Kart attraction that goes beyond bumper cars. Even if the attraction ends up being a roller coaster ride, its augmented reality feature will surely make it a worthwhile experience when you're surfing Rainbow Road.
Super Nintendo World is shaping up to be the ultimate paradise for Mario fans, and the Japanese variant in Universal Studios Orlando is set to open its Mario Cafe today on the outskirts. Japan's attraction will open first in Osaka before the Tokyo Olympic Games next year, where Mario Kart racing could be seen as an Olympic category for those veteran racers who believe they're worth the gold cup.
Source: Read Full Article