Star Wars: Squadrons Will Run Up To 4K/60 FPS On Series X And PS5
With the next-generation of consoles practically on our doorsteps, EA has revealed that a number of its recent titles will be getting some handsome upgrades to take advantage of the extra power granted by the Xbox Series X and PlayStation 5. As you can tell from the title, Star Wars: Squadrons is one of those and the game is said to run at up to 4K resolution output with 60 fps on both devices.
It's a little more complicated than just bumping up the resolution, however. In a now-deleted blog post on its website, EA detailed that Squadrons will be receiving a plethora of graphical options that include "Visual Quality," "Framerate," and "Variable Refresh Rate." The visual option will push a dynamic 4K resolution scaler that comes in at a locked 60 fps. This output is reduced to 1440p on Series S due to it being less powerful.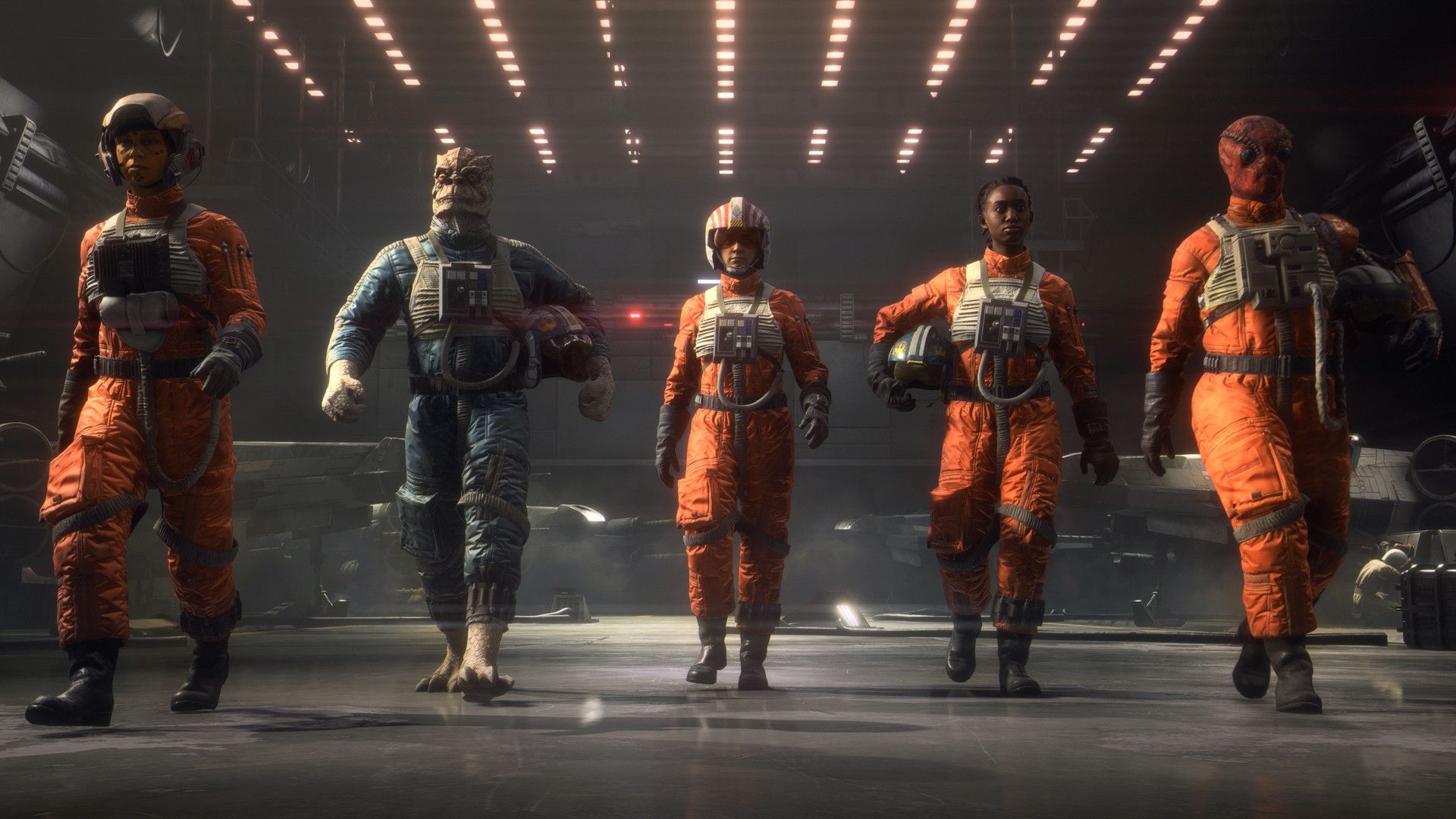 The framerate mode actually drops the resolution to a more standard HD output but runs Squadrons at 120 fps. For those with compatible televisions or monitors to make use of it, that might end up being the preferred option. Finally, if you have a display compatible with HDMI 2.1, the variable refresh rate mode will likely bump visual settings to the max while offering an unlocked framerate that your display will sync to. EA didn't specify exactly what that mode offers, but it wasn't noted as an option for PS5.
It's kind of a mess of options, but it doesn't appear that Squadrons is receiving a specific next-gen patch. These modes exist in the versions currently available on Xbox One X and PS4 Pro. It seems more that EA has tested the game on Microsoft and Sony's new devices and is verifying that users will see improvements by the simple virtue of these consoles being more powerful.
Either way, this is good news if you've yet to jump into Star Wars: Squadrons. While the initial reveal trailer left a lot to be desire, the final game turned out to be one of the better Star Wars titles in years. It might be a little short, but its excellent VR mode and its attention to detail create an exemplary flight sim that fans of Star Wars would be wise to grab.
Source: Read Full Article