Spider-Man Remastered Mod Lets You Play As Uncle Ben's Grave
Spider-Man Remastered modders are bringing all sorts of cool suits into the game whether it's The Amazing Spider-Man 2's, the Symbiote costume, or even more comic-y Secret Wars getups. But forget that for a second because now we can play as Uncle Ben's tombstone. And another spoiler-y dead character. You've been warned.
"Become Uncle Ben" makes it sound like you'll be swinging around as the old man who bit the bullet to teach Spidey that invaluable lesson, that you should probably stop the guy robbing a wrestling outfit or he might kill your uncle. But no, you play as his grave – his literal grave. Take to the skies in web-slinging bouts as a slab of engraved stone.
It swaps out the Classic Suit (Repaired) so you can try it out pretty early on, though it'll no doubt throw hitboxes off completely. But if Uncle Ben isn't your thing, you can always play as Aunt May. Again, that sounds like you'll be bringing FEAST's number one gal out into New York City to throw hands with the Sinister Six, but it's her tombstone. Her literal tombstone. It also replaces Classic Suit (Repaired) so you'll have to pick between Ben and May.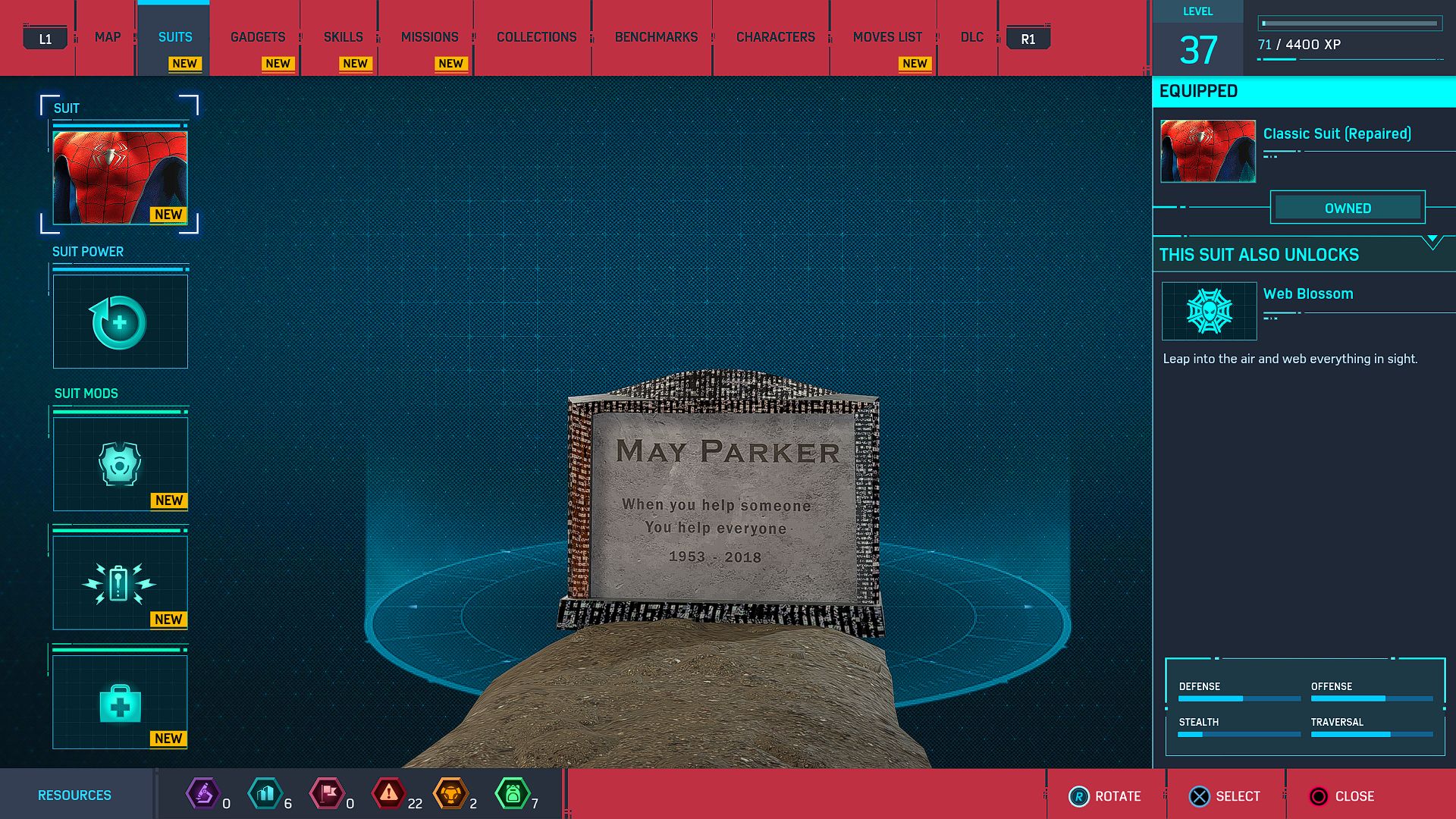 With Ben, you get to play as a disembodied tombstone – not Tombstone capital T which is an important distinction – while with May, you get a nice patch of dirt to complete the look. She always was a fashion diva. It's a little insensitive, especially since she's alive for the entirety of the story, but you can avenge her with her own grave before she's even buried, so that's neat.
Everyone is being made playable in Spider-Man Remastered on PC in some shape or form. You can play as MJ, Black Cat, Kingpin, and even Stan Lee, and in my article about these silly little mods, I joked about playing as Ben's grave – little did I know it would become a reality. But that's the world of modding. If it can be done, someone will probably do it. Now we just have to sit and wait for playable Oscorp Tower. Full scale.
Source: Read Full Article