Spider-Cat Is Your Adorable New Sidekick In Spider-Man: Miles Morales
Not only will Spider-Man: Miles Morales feature two separate Spider-Men, but there will be a feline friend fighting crime alongside you as well. Spider-Cat will accompany Miles when you unlock one of the game's new suits, and it looks like the furry sidekick will even have its own combat animations.
The reveal comes from GameInformer, who has dropped a ton of new info regarding Insomniac's next Spidey game in recent days following the magazine's exclusive hands-on gameplay session with the title. We first learned that Spider-Man: Miles Morales won't have any loading screens on the PS5, and now we've been introduced to Spider-Man's brand new adorable sidekick.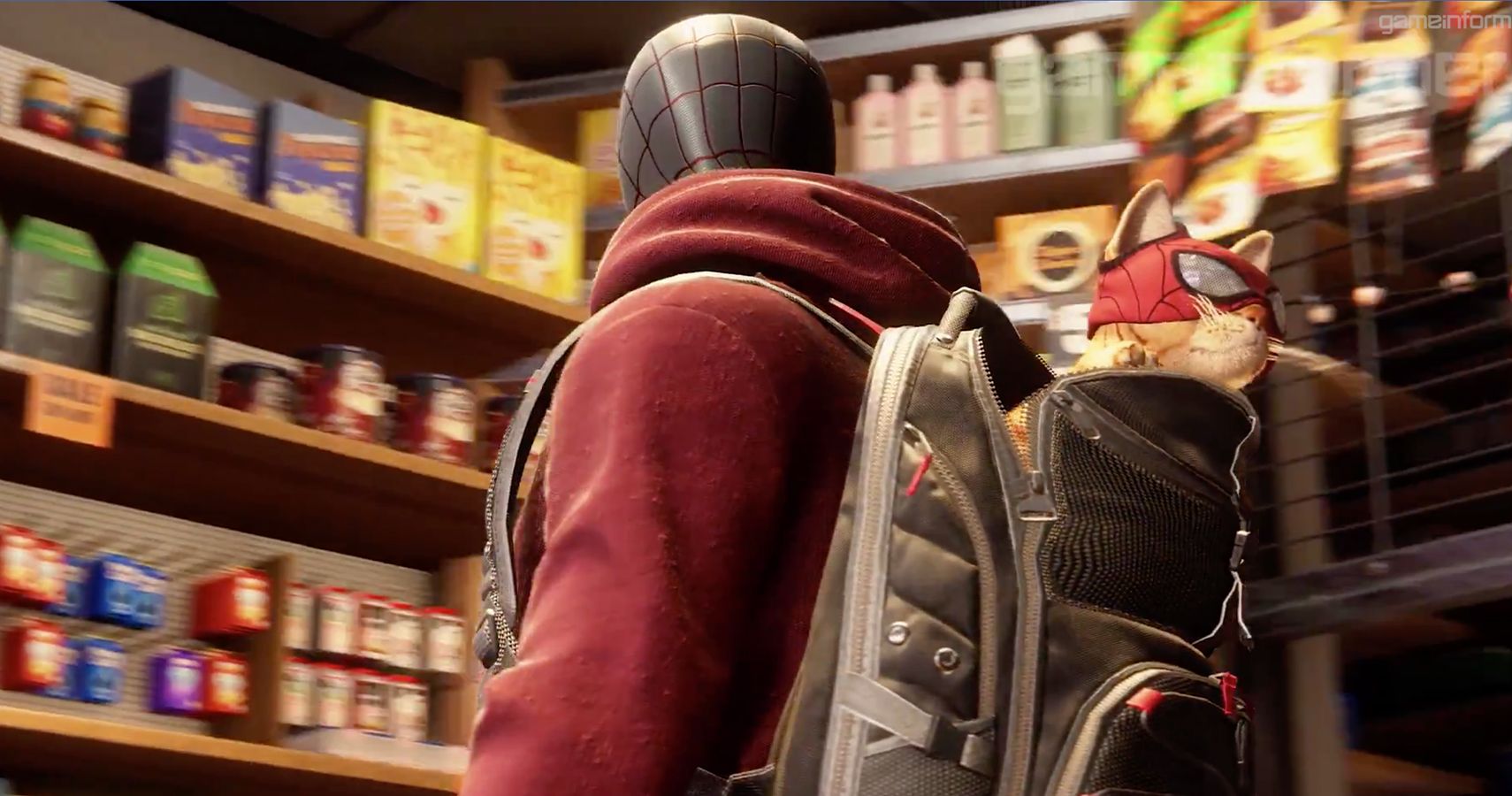 The magazine released a short gameplay clip showing Spider-Man rescue the cat from a warehouse filled with thugs. After returning the animal to its owner, we see Miles put on a brand new suit that allows Spider-Cat to sit inside his backpack. Then, when the moment is just right, Spider-Cat emerges to unleash his own wave of feline fury.
Spider-Cat first appeared in Spider-Island: I Love New York City Vol. 1, where the character existed in an alternate universe called Earth-999, one in which Thanos had conquered the Avengers and the rest of existence. In this world, Spider-Cat obtained spider-like powers through a special totem, and is considered the Spider-Man equivalent of Earth-999.
Insomniac's take on the character seems to be a little (not much) more grounded in realism, which perfectly fits the Spider-Man universe the developer has created thus far. After all, nothing is quite as adorable as a crime-fighting cat with its very own cat-sized mask taking down bad guys alongside Spider-Man.
On top of Spider-Cat, GameInformer gave us plenty of additional new information regarding Spider-Man: Miles Morales as well. The game will progress the stories of both Miles and Peter Parker, and unannounced villains will be there too. GameInformer seemed to be highly impressed with the game's ray-tracing effects too.
Overall, Spider-Man: Miles Morales sounds like it's going to take full advantage of the PS5's technology and give us an experience worthy of the next generation of gaming. You can expect to see it on the PS4 and PS5 on November 12.
Source: GameInformer
NEXT: Venom And Green Goblin Teasers Will Not Be Built On In Spider-Man: Miles Morales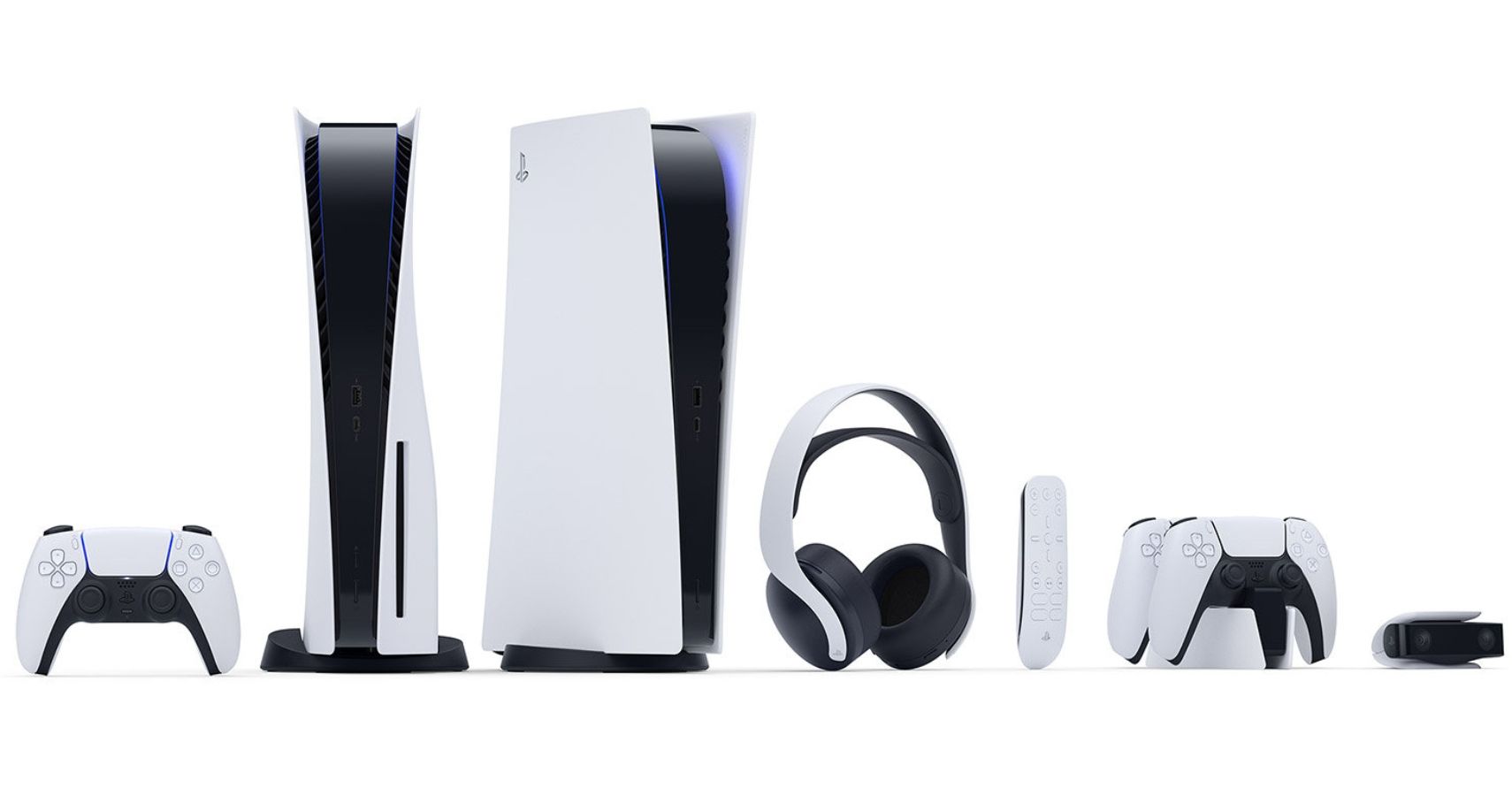 Game News
Ps5
ps4
ps
Insomniac Games
Spider-Man: Miles Morales
Hi! My name is Michael Walters and I'm a writer for TheGamer.com. I'm originally from Cleveland, OH, and I'm sadly still a die hard Cleveland sports fan, but I currently live in Los Angeles. I also work as an Associate Producer for Omnia Media (ArcadeCloud, ArcadeCloud News, The Countdown), and I'm obsessed with movies and tv shows as much as I am video games. Some of my all-time favorite games include Resident Evil 4, BioShock Infinite, Halo 3, Pokémon Crystal, and GTA San Andreas. Right now I'm playing a ton of Call of Duty: Warzone, SpongeBob Rehydrated, Assassin's Creed Black Flag, and per usual, Pokémon GO. I'm also looking forward to spending all of my free time playing Cyberpunk 2077 when it's finally released. Follow me on Instagram or Twitter @_mikeywalt.
Source: Read Full Article