Skull & Bones Doesn't Have A Place In The Gaming Landscape Anymore
Skull & Bones has been delayed for a sixth time. You know that's serious because all the headlines put that in all caps or italics to really drive the point home. Ubisoft is no stranger to delays, and I'm still convinced Beyond Good & Evil 2 will never see the light of day, but we are now reaching a ridiculous point of pushback for an experience that felt out of date when it was first announced, let alone over half a decade later.
First announced at E3 2017 as a new project from Ubisoft Singapore, Skull & Bones actually started development in 2013 following the popular response to naval combat in Assassin's Creed 3 and Black Flag. Players seemed to love sailing the seven seas and taking out fellow pirates, so it made sense to expand on that concept and turn it into a full game of its own.
On the surface, this approach made perfect sense, but of course Ubisoft went about it in the most bloated and asinine way possible. From the outset it felt like there wasn't enough rum in the stores to make it work. Assassin's Creed might place a massive focus on ship combat and customisation, but the inclusion of on-foot combat and exploration added essential depth that helped an otherwise lightweight game feel worthwhile. It seems Skull & Bones was far thinner at first, and a lack of expertise and poor management at the studio resulted in multiple delays and an unclear vision of exactly what the game was meant to be. That struggle continues, as a sixth and hopefully final delay likely demonstrates. Sea of Thieves has already shown it the way, but Skull & Bones is still adrift in stormy seas.
It was also announced during a major transition period at Ubisoft, where the company was abandoning standalone titles for live-service efforts that benefitted from larger updates and seasonal support overtime instead of more expensive and less profitable standalone releases. Rainbow Six and For Honor are a couple that have already adopted such a formula, with Assassin's Creed set to join them in the near future. Rumours also point to Far Cry doing the very same with its seventh instalment, while Skull & Bones was always destined for such a fate. Except it is far too late, both to capitalise on its thematic material and earn a place in Ubisoft's already faltering catalogue. Pirates aren't in vogue anymore.
Our Flag Means Death might be killing it on HBO, but in the gaming space conversation around Sea of Thieves has dried up following the Pirates of the Caribbean collab, while Assassin's Creed now sets its sights on Feudal Japan for its next major entry. Mirage is a smaller, more standalone adventure, something that Skull & Bones might have benefited from being. Instead, a fractured production pipeline was distracted by the surprise success of Sea of Thieves and scrambling to create something that appeals to the same market while also trying to justify its own existence. When it finally arrives later in 2023 or wherever this delay takes it, will there even be an audience waiting to embrace it?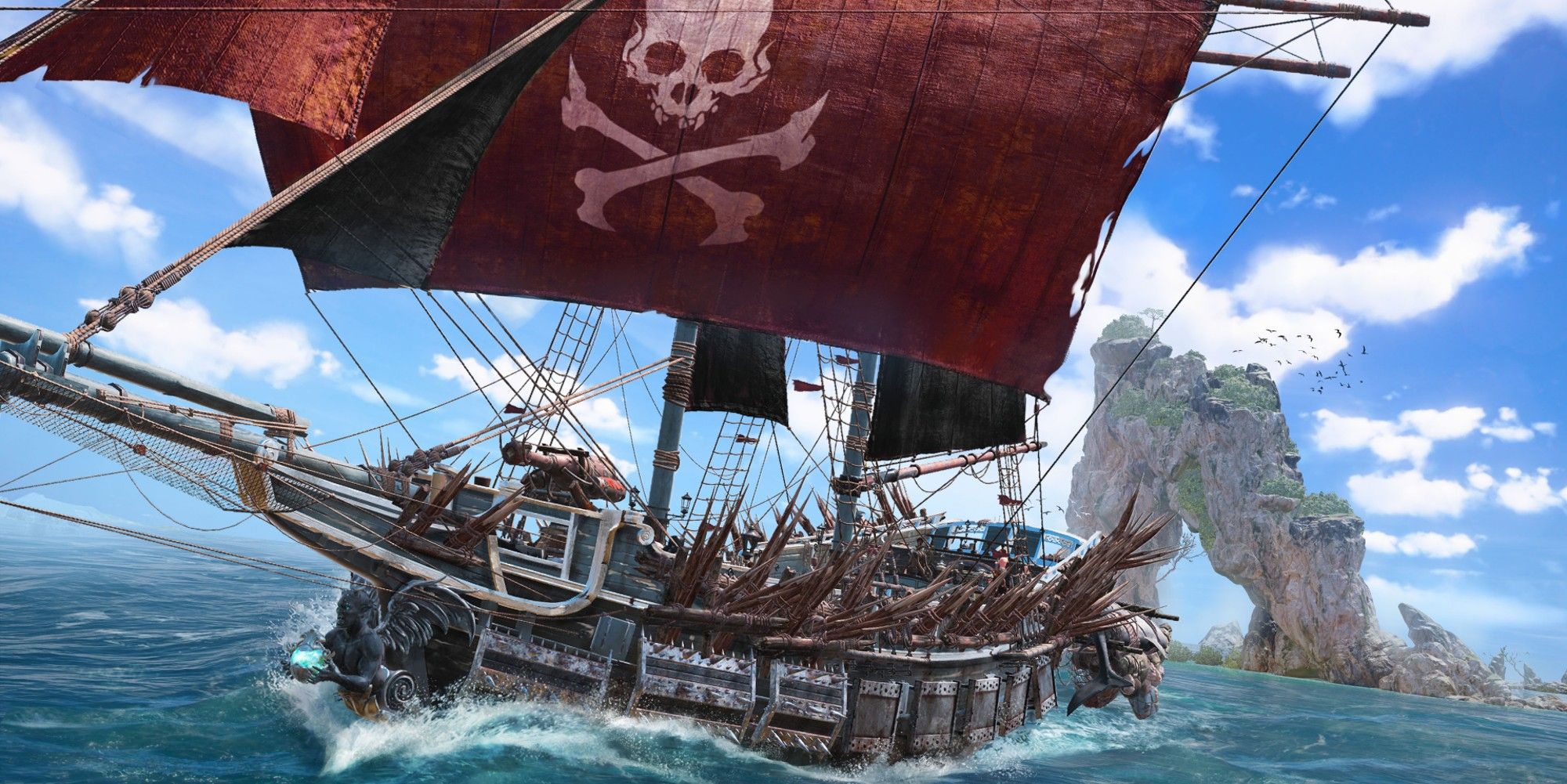 Ubisoft Singapore appeared driven and confident when the game was first unveiled, complete with a competent virtual slice and plenty of potential for mischievous voyages across the ocean, but this vision has since devolved into something without any form of passion whatsoever. Several French developers have been drafted in, causing imbalance and further delays at the studio with more oversight but no tangible progress.
Through behind the scenes drama and unprecedented delays, Skull & Bones has become an unfortunate punchline, an eventual failure whose only destiny is for us to feel sorry for it. It doesn't help matters that Ubisoft doesn't have faith in it either, frequently labelling it as a mismanaged production wrought with sunk costs and lack of creative cohesion. It might have been cancelled, although there are rumours it cannot be due to a deal with the Singaporean government. Also, with so much money being thrown at this thing I imagine Ubisoft wants to release it and pray it can be salvaged.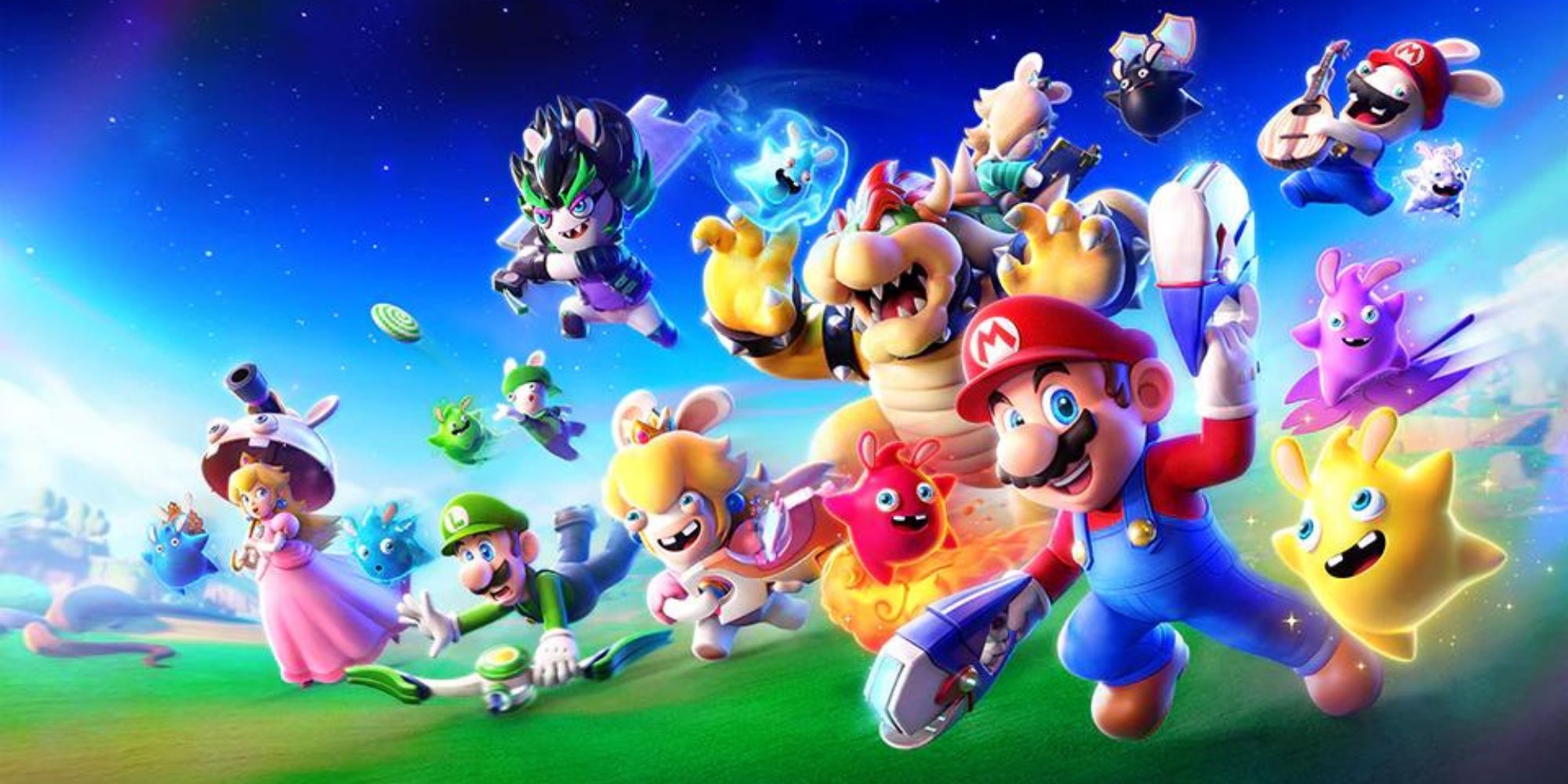 The irony here is how Ubisoft is responsible for the conditions in which Skull & Bones can't help but fail. It has created countless live-service failures and more are on the way, with the company focused far more on user retention and continued profits instead of artistic intent. Few games that buck this trend, such as Mario + Rabbids: Sparks of Hope or Valiant Hearts 2, are either blamed for lost profits or under-marketed to a painful degree. These games had a chance to be bigger successes, and might be in the future, but right now Ubisoft is in a tailspin towards oblivion where it still seems determined to focus on all-consuming blockbusters that take up all of our time instead of scaling back.
Having a finger in all these live-service pies isn't possible, a lesson Ubisoft has already been taught countless times, and now it faces the consequences of putting too much money into too many projects without knowing where they might belong. Skull & Bones is a culmination of that foolishness, and a sixth delay is the final lead-up to a tragic punchline all of us have long predicted. I don't want it to be a failure, but perhaps this will break the Rabbid's back and change things for the better. Or it won't, and I'll be doing this all over again in 2024.
Source: Read Full Article