Sega Has Clarified Once Again That Sonic Frontiers Isn't Getting Delayed
Sega has confirmed once again that Sonic Frontiers won't be being delayed out of its Holiday 2022 release window.
Although most Sonic fans are now eagerly awaiting Frontiers, its initial gameplay reveal saw some pretty mixed reception, with many claiming that the game needs to be held back a bit for some extra polish. It seems that Sega isn't budging on that matter, however.
As reported by VGC, Sega recently held a Q1 briefing for to report its expectations for the fiscal year ending in March 2023. During the report, Sega senior executive vice president Koichi Fukazawa and executive vice president Makoto Takahashi answered a variety of different questions, including several on Sonic Frontiers. One of the questions asked whether the team would delay the game following some mixed feedback during its gameplay reveal.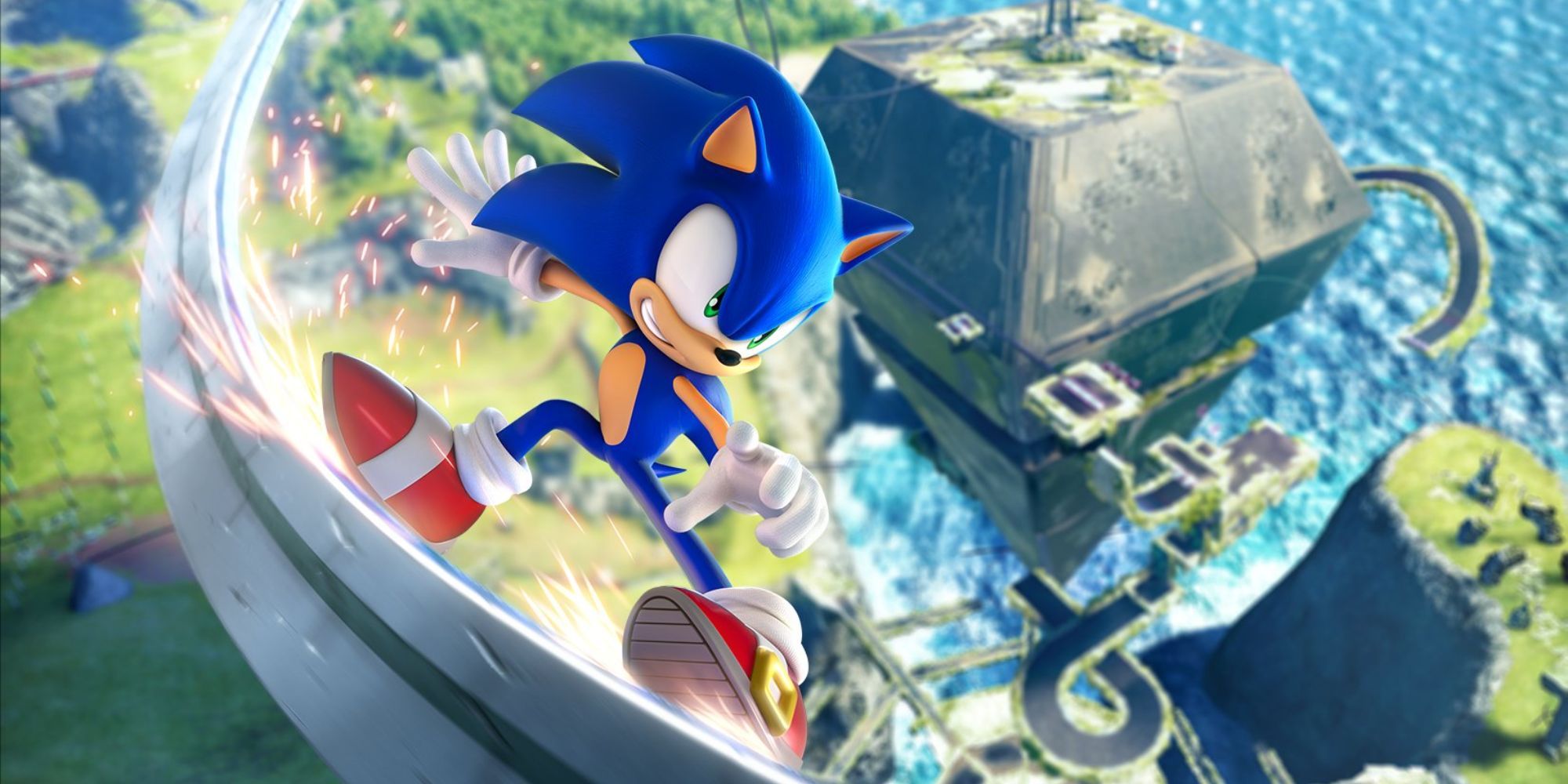 Fukazawa said, "We do not consider postponing the launch at this point. Within the communication with users, we intend to reflect the parts that can be reflected within the development timeline and to build empathy with users. Sonic IP is a mainstay title we will sell over the long term in the future, and we will continue to strengthen it in the next fiscal year onwards as well."
Sega also revealed that, not only is Sonic Frontiers staying in its 2022 release window, but that it also expects the game to do well considering the massive success of the Sonic the Hedgehog 2 movie, "We have high expectations for Sonic Frontiers, the mainstay title that is scheduled to be launched this winter. In the previous film, repeat sales of Sonic titles grew and Sonic's licensing business was also positively affected after the film was released. The same effect is expected in the film this time, which has become a bigger hit than the previous one, and while aiming to expand the reach of Sonic IP, we also want to aim for the upside for the new title."
Although Sonic Frontiers hasn't yet been given an official release date, we do know that the title is slated for Holiday 2022. It's also been confirmed that we'll be getting a brand new trailer at Gamescom later this month, so it seems likely that we'll be finding out the release date very soon.
Source: Read Full Article