See How Xbox Series X/S Look In Your Living Room With Official Paper Versions
Those who are sizing up the cabinet space around and beneath their TVs in preparation for the Xbox Series S or Xbox Series X can now create their own paper versions of the systems.
The size and design of the next generation of consoles have been a hot topic over the past year, and it hasn't always been in Microsoft and Sony's favor. There have been a number of memes regarding the PS5's design, with people comparing it to everything from a wireless router, Kaiba's jacket during the Battle City arc of Yu-Gi-Oh, and the tower of Barad-dûr from The Lord of the Rings. People have also compared the Xbox Series X to a fridge and the Xbox Series S to a washing machine.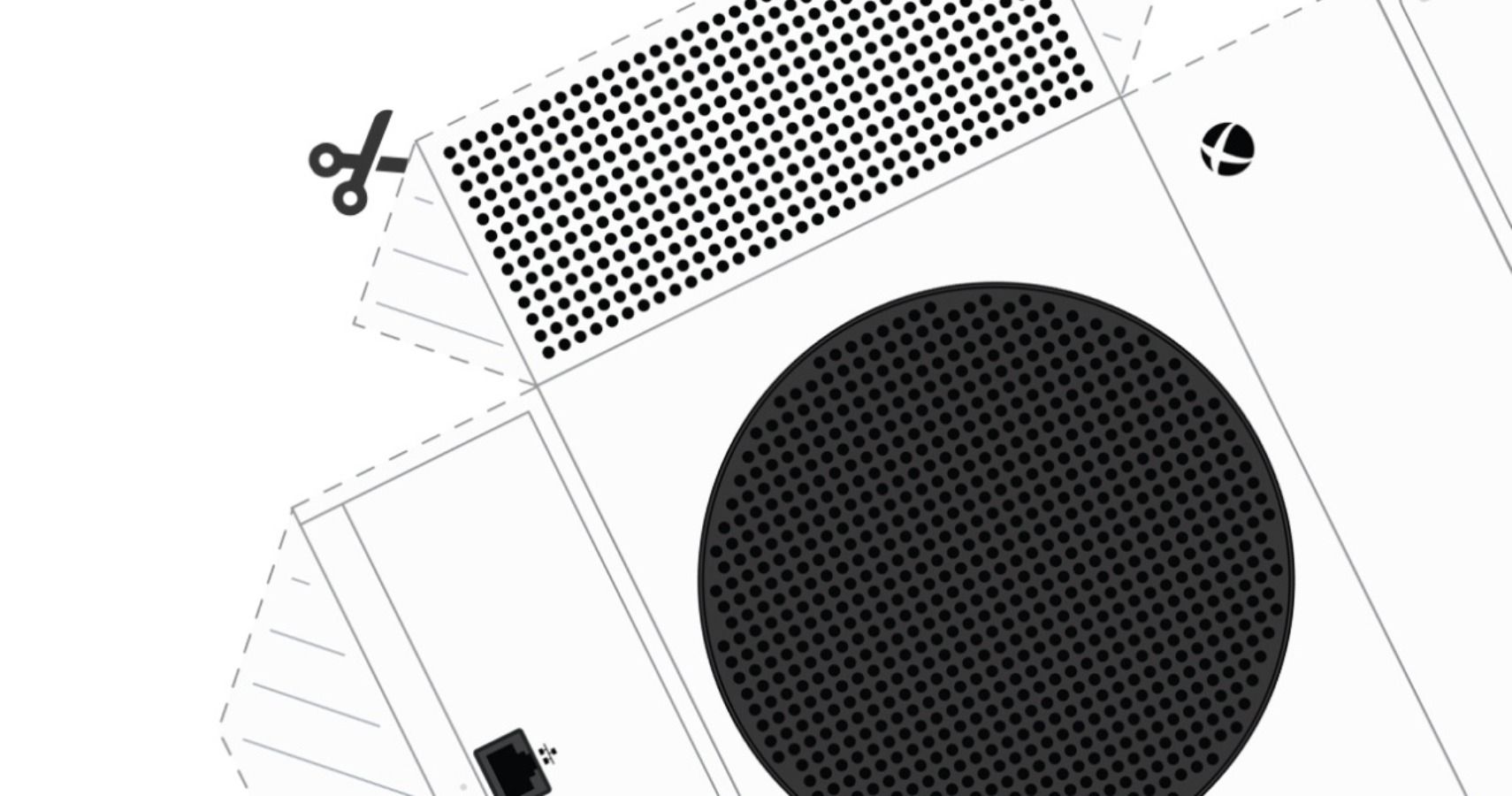 There have been a number of size comparisons for the Xbox Series S/X, with people stacking them next to other consoles. Those of you who want to see how big the new Xbox systems are can do so with the aid of the official Xbox Series S/X paper models, which can be found on the official Xbox website.
The downloadable plans will allow you to build your own life-size Xbox Series S/X unit so that it can be used to test the amount of free space around your television set. Those with smaller printers can also make a 1/3 size Xbox Series S/X, but they'll have to imagine the rest of the size for themselves.
The Xbox Series S is a reasonably sized machine, but the Xbox Series X is twice as big as the Xbox One. As such, fans have been concerned about having enough free space in their living room to accommodate the system. The minifridge comparisons might have been overblown, but the Xbox Series X is still two and a half Nintendo GameCubes tall, and that can be a tall ask, especially for people who live in small apartments and already have other systems hooked up to their TV. Hopefully, the paper models will give everyone the chance to see if they have enough room for the upcoming Xbox systems.
The Xbox Series S and Xbox Series X will be released on November 10, 2020.
Source: Read Full Article