See Bloodborne's Hunter's Dream In Valheim With This Impressive New Fan Build
"Hello, good… Viking? I am a doll, here in this dream to look after you."
One intrepid fan has painstakingly recreated Bloodborne's iconic hub in Valheim. You can enter the workshop itself, peruse the chalice tombstones, and frolic in the flowers.
What's more, the caring doll even makes her appearance with a Ward being used to depict her, while a Wraith trophy makes up Gehrman. Fuling totems act as messengers, and there's even a workbench, storage, and a hearth, making this a practical rendition of FromSoftware's idyllic getaway. You could actually use this as your base of operations in Valheim.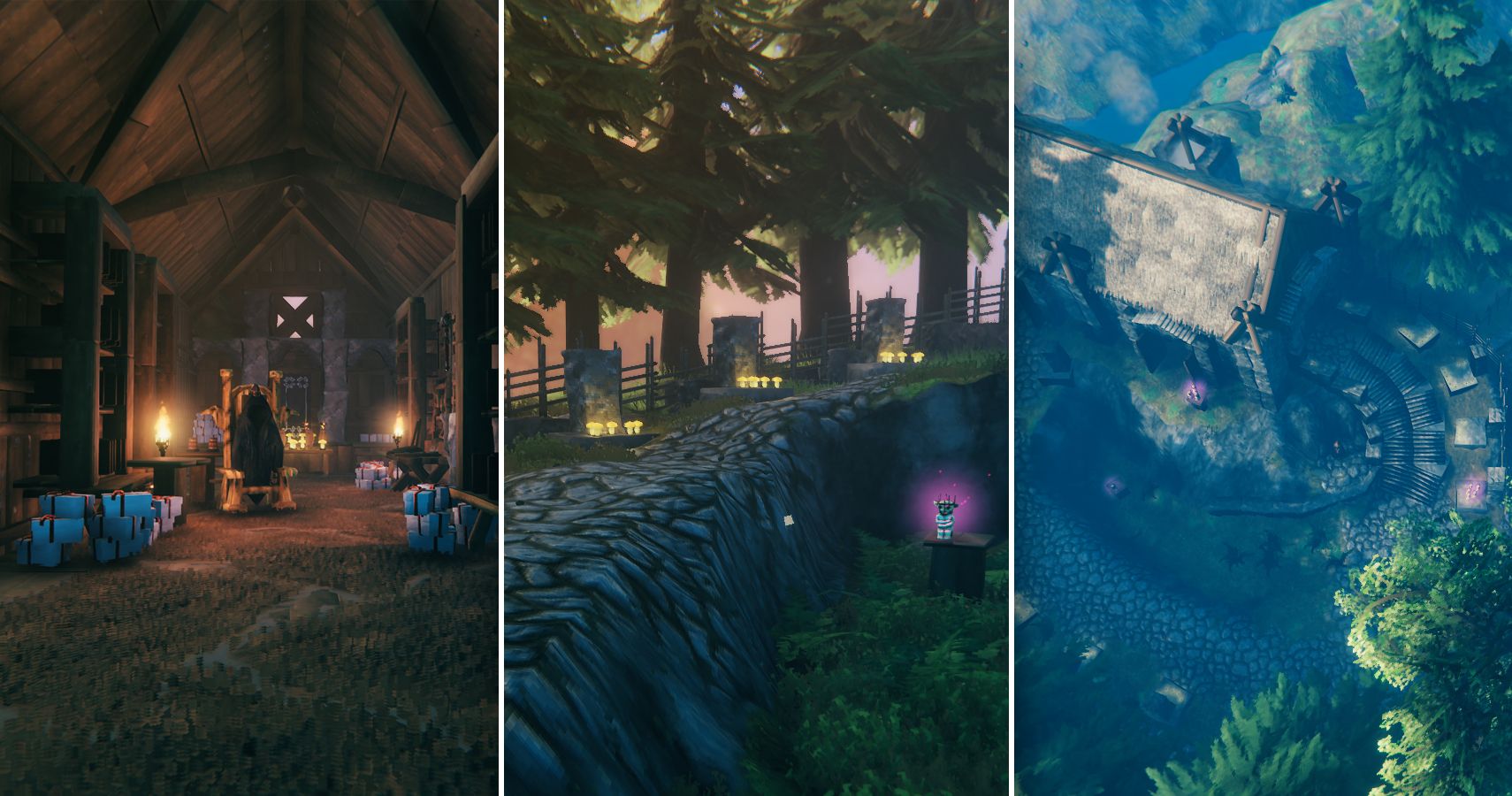 It wasn't built in survival, though. As you can see on the far left image, there are gift boxes scattered around in the central, main building hall. These can't be accessed unless you go into creative or debug mode, as part of the build menu. The poster said as much themselves.
There are no trick weapons, though, creative or otherwise, but perhaps you can smithy up a sword and pretend it's one-half of the Kirkhammer. Otherwise, potions, weapons, and other goodies are strung out throughout the workshop, ready to pluck from the shelves. And you can since this creation is available for download if you have the Valheim BuildShare mod.
Otherwise, you can gawk at it on Reddit like with the many other impressive Valheim builds. From Notre Dame to Fable 2's Castle Fairfax. There's no end to the creativity of these fans, but whether or not any other FromSoftware hubs get the same treatment remains to be seen. Surely, it's only a matter of time. Majula's pit and cliffs would certainly add a challenge, as would Dark Souls 3's gigantic mountain setting, but when has difficulty ever stopped these builders?
Source: Read Full Article