Scream At Your Parents While Watching The New Metal: Hellsinger Trailer
Developer The Outsiders is calling out to metalheads and Doom fans in its new trailer for Metal: Hellsinger. The rhythm FPS will be released next year featuring all of Hell's creatures.
Debuted on Twitter, the shooter's trailer served as a mini music video too, featuring the heavy metal track Poetry of Cinder by Black Crown Initiate's James Dorton. Doom players will know all about slaying whilst headbanging, as the popular FPS is known for its therapeutic score. Metal: Hellsinger seems to take this idea to the next level, where bullet hell mechanics and everything you learned from Guitar Hero go hand-in-hand. Details of the game's inner workings have been kept to a minimum for now, however, there are a few surprises lurking in Hell.
Metal: Hellsinger features eight "Hells" to traverse, where an arsenal of weapons and relentless power chords keep you company. You play as the part human, part demon protagonist The Unknown, hellbent on annihilating the demon hordes of the underworld in preparation to face the The Red Judge. As with any rhythm game, the more in sync you are with the beat, the better your odds. Hellsinger's music intensifies upon striking those beats and ultimately causes more destruction when you're in the zone.
Not only is the storyline narrated by the great Troy Baker, but Metal: Hellsinger's soundtrack features an impressive line-up of heavy metal icons. Every track is written specifically for the game, featuring the vocals of Trivium's Matt Heafy, Dark Tranquillity's Mikael Stanne, Arch Enemy's Alissa White-Gluz, and more. James Dorton lends his vocals to the game's signature track, accompanying an album designed to get your adrenaline pumping for competing in the game's leaderboard and Challenge Mode.
Another rhythm game with a soundtrack to die for is Awe Interactive's Bullets Per Minute. The shooter features an old-school style whilst carrying the idea that everything is a "slave to the rhythm", and it's available to play on Steam right now. The more light-hearted game Fall Guys has also received its slice of hell, as developers have been sending in-game cheaters to burn on Cheater Island.
More: VR Has Breathed New Life Into Rhythm Gaming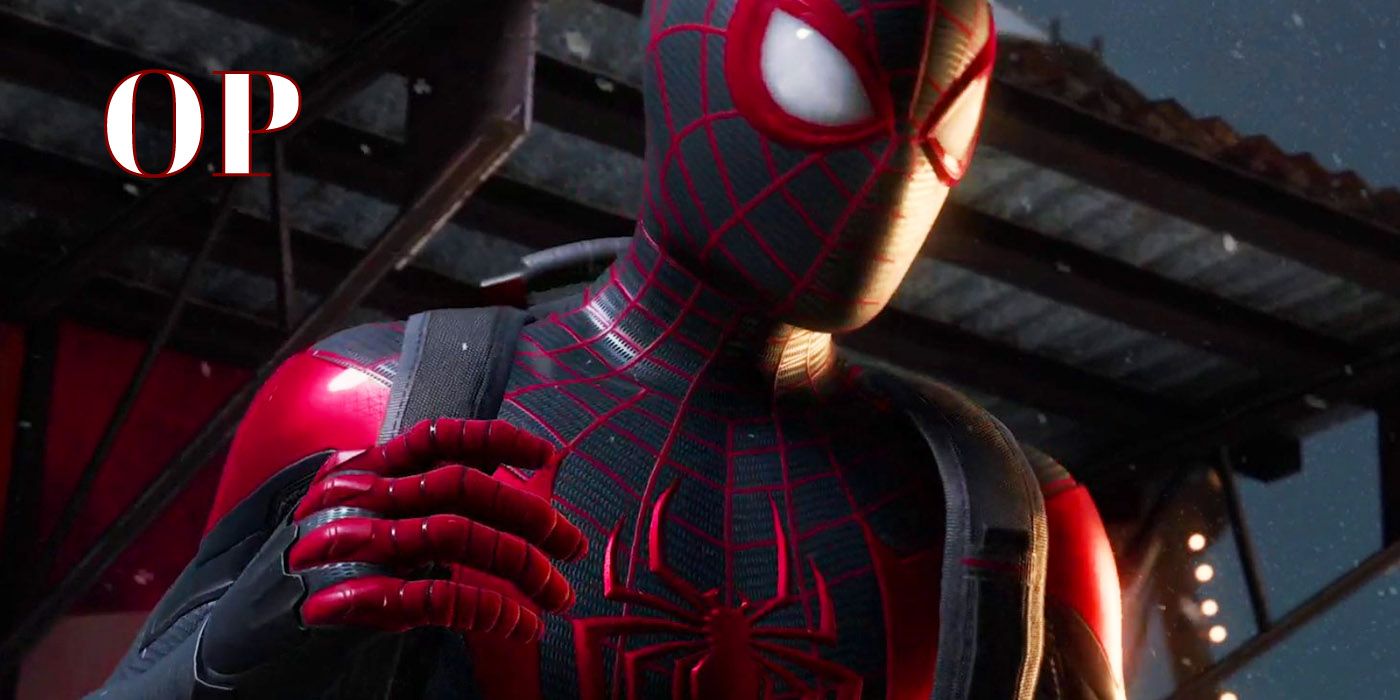 Jo recently got served a nostalgia trip playing Sony's Spider-Man, as it brought back the exhilarating feeling of web-slinging from the PS2 days. While the giddiness of gaming still remains, Jo has put the adult brain to good use by spending the last few years dissecting the games industry and marveling at its insides.
Source: Read Full Article