Rust Update Adds Procedural Rail Network
Today's Rust update is all about getting across the map easier and faster as it's adding a procedural rail network as well as ziplines.
Arriving at 7 pm BST, the April update will make it so that "any map size 4250 or larger should have a single railway in the shape of a ring going around the entire island." However, it's not usable yet. Rust developer Facepunch said that it's "just a tech test/proof of concept for now" but that, "in the near future, you can expect drivable above-ground trains."
The idea is that you can get to one point of the map to the other in a much shorter timeframe, maybe hopping between zones where you can set up multiple outposts, but a loud train full of players sounds like a hot spot for PvP, snipers, and other shenanigans. There's a risk and reward element at play here.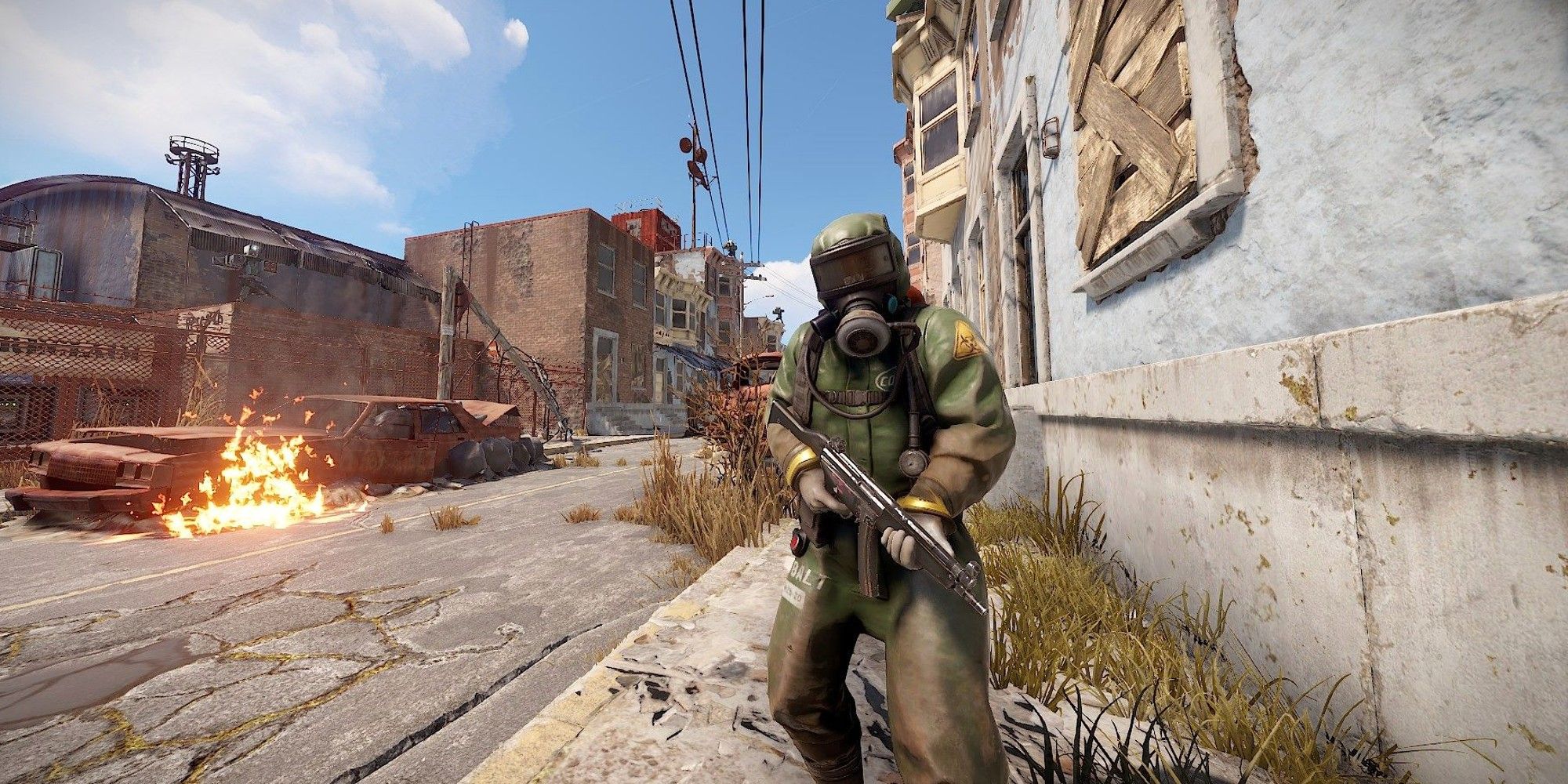 Trains aren't in operation yet, so it's just another day on the metro, but ziplines are which you can use to ride down to other monuments and platforms. It's not as uniform as a railway, but it's faster than dragging your feet through the dirt a country mile or two.
Alongside tracks and zips, there's a lighting update for monuments, giving the stables, arctic research base, lighthouse, airfield, excavator, and fishing villages a new coat of paint: "[At the airfield], we have added not only new lights and darkening volumes, but also tweaked some materials and added a lot of new prop dressing to bring it to the same level of quality as our newer monuments."
In the future, Facepunch plans to implement drivable trains to bring the tracks to life rather than leaving them as static decoration, but it also plans to "switch all servers to Steam Networking by default" which should make performance better. Better performance, trains, and ziplines – what more could you ask for while you valiantly defend your rickety wooden shack in the middle of nowhere?
Source: Read Full Article