Risk Of Rain 2: How To Reach The Moon And Final Boss
If you were an early access player of Risk of Rain 2 then you already know that the game didn't have a proper ending. Reaching the "end" just sent you back to the first stage again in an endless loop of progressing difficulty. Now that the game has finally launched, you can finally make it to a new final level, the Moon, and face down the game's final boss. Of course, getting to the Moon isn't that simple. Here's everything you need to know about how to get to the last level so you can test your skills against the last boss.
How To Reach The Moon
The first step in getting to the Moon in Risk of Rain 2 is to make it to the Sky Meadow, which is the game's fifth stage. Here you can choose to put in the codes to go to Bulwark's Ambry to unlock new artifacts, but to get to the Moon we need to instead find an object called the Primordial Teleporter.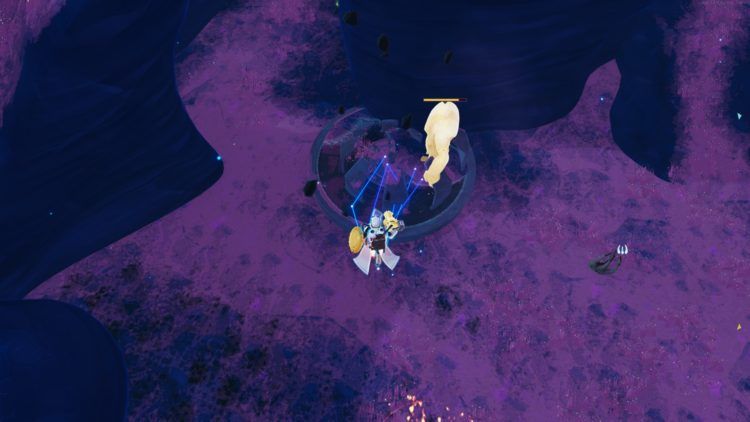 This teleporter is unique from the others in Risk of Rain 2 in that it is circled by strange jagged rocks. Make sure you're prepared once you find and activate this special teleporter because you'll still have to face off against the Sky Meadow's boss before you can actually go through the portal. Once you have, and you're still up to the challenge, step through the portal.
Getting To The Final Boss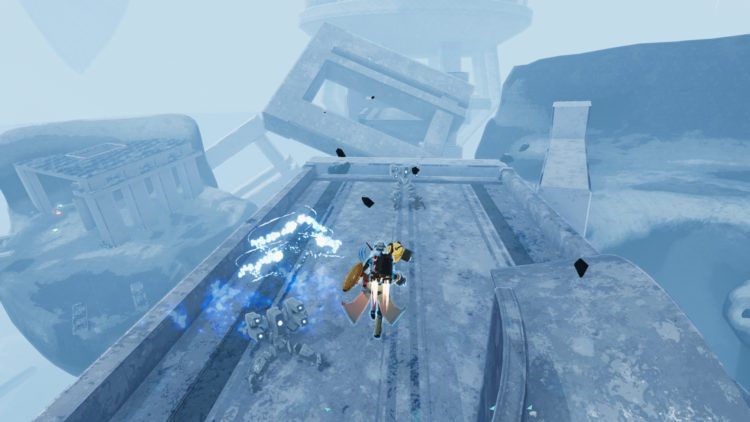 This new level has a couple enemy types you'll encounter pretty often. First are the turrets that shoot a wide spray of projectiles which are often accompanied by annoying little drones that rapid fire bullets at you. For the majority of the level you'll be on a straight path ahead up until you come to what seems like a dead end. In reality, this is where you have three potential paths forward, and all three start by jumping down onto the floating platforms below.
Bear in mind that you may not be able to make it back up once you jump down. However, if you have mobility items like the Hopoo Feather, Milky Chrysalis, Shadowfade, or Volcanic Egg you will be able to backtrack if you need to. If you do get stuck down there, falling off the map will put you back in a safe place.
First is to jump down onto floating platforms ahead and below. This is a direct path to the final boss. You could also take these platforms to the right to an area with between three or four Lunar Pods, which could be useful if you're low on supplies. Finally, jumping your way to the left takes you to a series of containers you can spend your items on for uncommon and legendary tier gear. Just remember that while you can see what gear you'll get out of the trade, you don't know what you're giving up until its taken from you.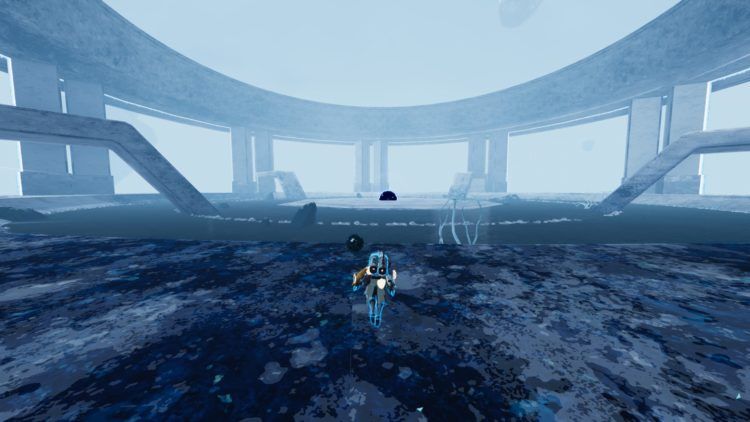 If you decided to take either of the side paths, you'll eventually have to come back and progress forward toward the boss. Once you hit the launch pad you'll be put in an arena with the final boss.
Source: Read Full Article