Red Dead Online: Best Cuban Land Crab Hunting Locations
Red Dead Redemption 2 and Red Dead Online are bustling with wildlife from the waters to the skies and every landscape in between. So while you may not be surprised to learn crabs may be found in the American West, you may have yet to come across one, depending on how much exploring you've done.
The Cuban Land Crab is the species of crab you can find across Red Dead's American West, though only on a select few shores. You'll want to seek them out, if not for tasks in Red Dead Online, then for the tasty crustacean meal you can make from their meat. You may also find Red Swamp Crayfish keeping to a separate habitat in the swamps of the Bayou Nwa. As crustaceans, crayfish meat can add to the same dish. For the purposes of this article, however, we will keep our focus on the best Cuban Land Crab locations in RDR2 and RDO.
Best Cuban Land Crab Locations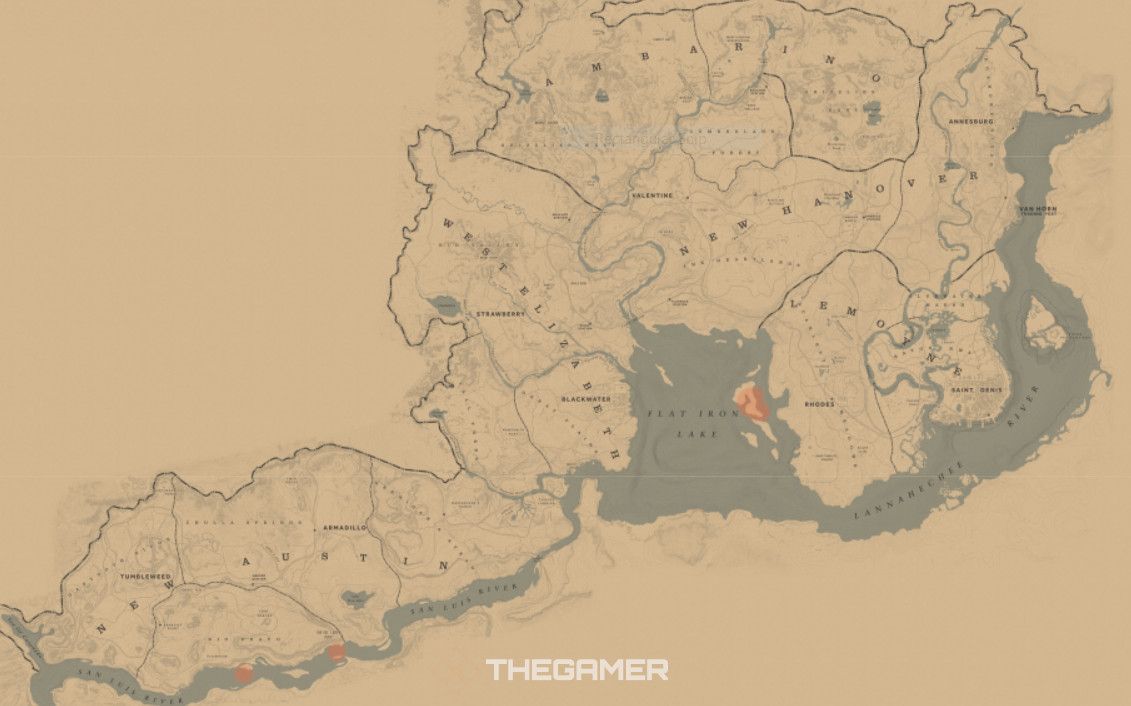 You can catch crab during your brief stint on the island of Guarma while running the select few missions in RDR2's campaign, but after returning to the mainland, there's no way back to the island. However, Cuban Land Crabs may be found on a few remote shores in the American West as well.
Lemoyne
From the shores of the Scarlett Meadows in Lemoyne, head out to the largest island in the series of isles just offshore in Flat Iron Lake. This island is known to have the best Cuban Land Crab population in all of the American West.
New Austin
If you aren't able to catch your fill of crustaceans on the island in Flat Iron Lake, you'll have to head down south to the banks of the San Luis River in New Austin.
The first crabbing location you'll come to by following the San Luis southwest is directly south of Rio Del Lobo Rock. You can attempt grabbing some off the shores of the mainland, but if they aren't there, try heading out to the narrow island across the way.
Further southwest, you should have some luck on the large patch of land that nearly touches the mainland southeast of Plainview.
Source: Read Full Article