PSA: Our First Look At Magic The Gathering's Kamigawa: Neon Dynasty Is This Week
Wizards of the Coast hasn't made a big deal of it, but we're getting our first look at next year's cyberpunk-themed Magic the Gathering set Kamigawa: Neon Dynasty this week.
On Thursday, December 16 (10:30 PM UTC), the WeeklyMTG Twitch stream will be giving a very early look at Neon Dynasty, ahead of a complete reveal early next year. We might see a few cards, a showcase style, or more about this new, futuristic take on Kamigawa. But don't expect to see any of the new mechanics debuting in the set, as they are generally kept for the full debut a few weeks later.
WeeklyMTG is a weekly stream that has Wizards of the Coast staff (most commonly communications director Blake Rasmussen) discuss the state of Magic. The announcement that we'd be getting a sneak peak this week came at the very end of the WeeklyMTG stream that revealed Arena's new Alchemy format, but with excitement (or controversy) around it so high at the time, many people missed that this would be happening.
It's also likely we'll be further introduced to the new planeswalker Kaito, a cybernetic ninja who has so far been the 'face' of the set. We were shown the new Wrenn and Seven card in the Innistrad: Midnight Hunt sneak peek, so Planeswalkers being revealed by WeeklyMTG isn't entirely out of the question.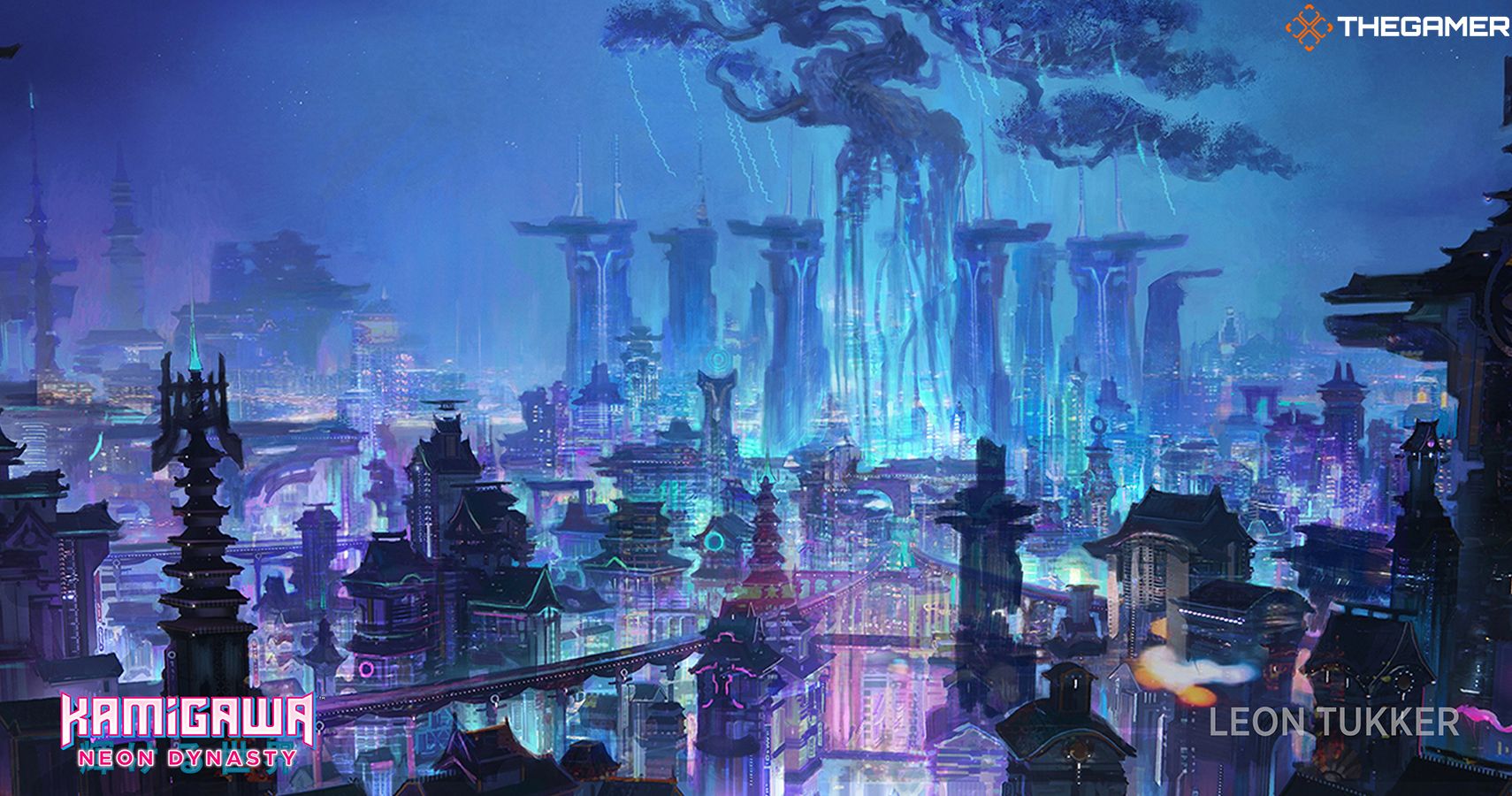 Kamigawa: Neon Dynasty is Magic's first-ever sci-fi set, launching just a few months ahead of the second, Unfinity. Returning to the Japan-inspired plane of Kamigawa hundreds of years after we last saw it, it's a world full of cyborgs, ninjas, neon, and technology. It is Kamigawa, though, so we can probably expect a few of the defining features of the setting, like spirits.
We have no idea what mechanics are returning or debuting in Neon Dynasty right now, but we do know the name of the two Commander decks, thanks to a leak by Amazon. One is allegedly called Buckle Up (implying Vehicles might be making a comeback), while the other is called Upgrades Unleashed. What are upgrades? A new kind of equipment or enchantment? We will have to wait and see.
Unfortunately, one thing we do know about Kamigawa: Neon Dynasty is that China and Korea won't be getting draft boosters in their own languages. Draft boosters will be replaced with set boosters at retailers, and English-language draft boosters will be used at prerelease events.
The full debut stream for Kamigawa: Neon Dynasty will take place on January 27, 2022 to kick off its spoiler season over the next week. The set itself will launch on February 18, 2022.
Source: Read Full Article