Pokemon Unite: Icy Glaceon Challenge Guide
Quick Links
Pokemon Unite is constantly hosting in-game events; typically providing you with challenges to complete in exchange for exclusive rewards. In the case of one of their latest events, the Icy Glaceon Challenge, you can complete missions to earn several rewards, including the Unite License for Glaceon.
The Icy Glaceon Challenge event will be available until August 14, 2022, allowing you to complete the event missions and claim event rewards until this deadline. Offering you the Unite License for the latest playable Pokemon in this game as the final reward, it's essential that you are completing the event missions during this limited window of time.
Daily Event Missions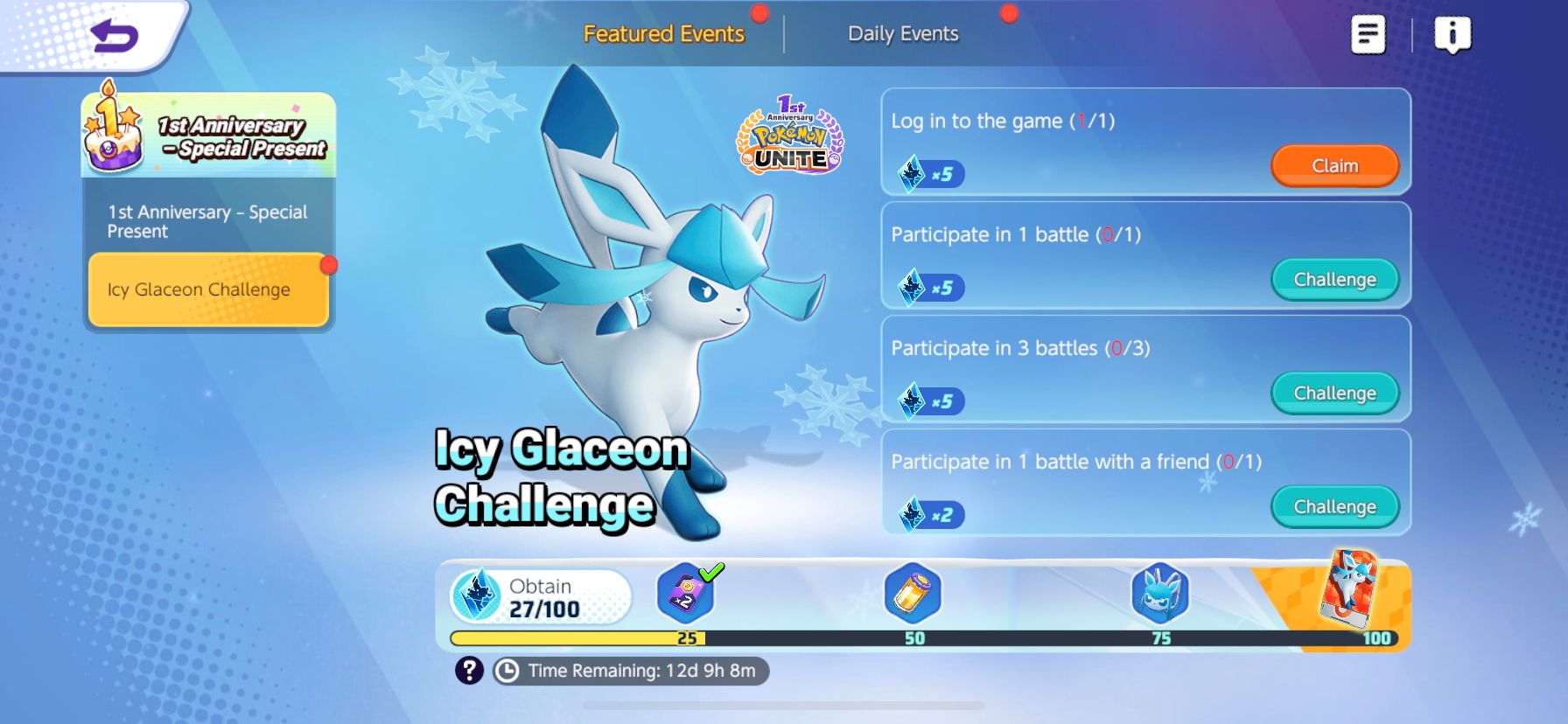 For this event, the missions offered will be replaced on a daily basis. Due to each of these missions only being available for 24 hours, the tasks required to complete them are relatively quick and simple. There will be four event missions that can be completed each day before they are removed and replaced. Examples of these missions include:
Log in to the game.
Participate in three battles.
Participate in one battle with a friend.
When completed, you will be given event points; accumulated and used to unlock and redeem the event's rewards. Since these missions generally require minimal time and effort, you will only be rewarded a few event points per completed mission; typically ranging from two to five points each. Make sure that you are logging in and completing these missions when possible, as it will require the completion of at least 20 to 25 of these missions to unlock all event rewards.
Event Rewards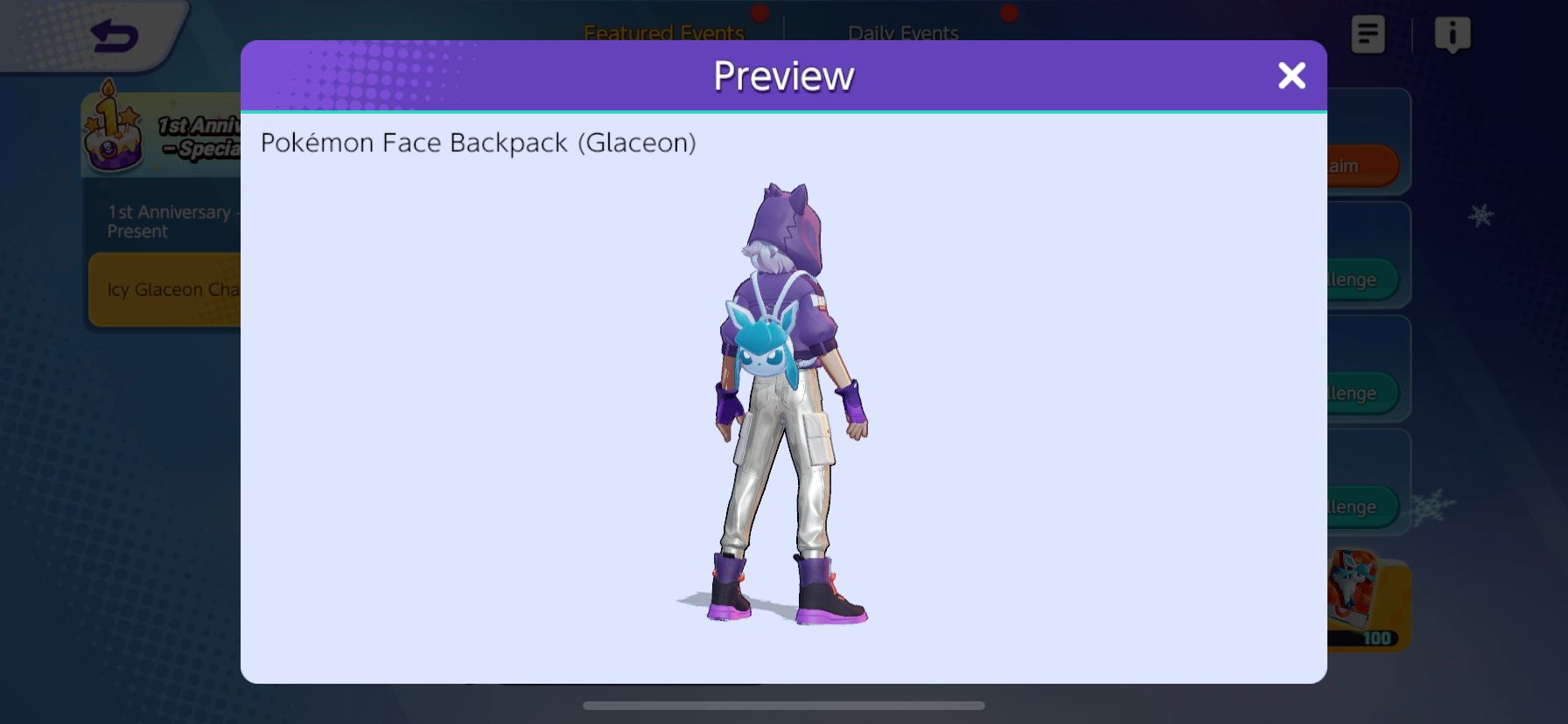 There are a total of four different rewards being offered during this event. Each of these rewards requires you to obtain a set amount of event points – unlocking items as you reach specific point totals. As mentioned previously, you will need to complete daily event missions to earn these event points, each mission completed adding to your overall total. Do this to unlock each of the following event rewards, including the Glaceon Unite License.
You do not have to spend your event points to unlock these rewards. Rather, the amount of event points that you possess will remain the same even after claiming each of the event rewards.
Event Rewards
Reward
Event Points Required
7-Day Aeos Coin Boost Card
25
Extra-Energy Tank
50
Pokemon Face Backpack (Glaceon)
75
Unite License: Glaceon
100
Source: Read Full Article