Pokemon Scarlet & Violet To Feature Legendaries That You Can Ride Right From The Start
Pokemon Scarlet & Violet will be the first games in the series to feature legendaries right from the start. These legendaries are Miraidon, the reddish one, and the bluish Koraidon. These legendaries also have abilities that are vital to the open-world RPG as they allow players to traverse Paldea that much more easily. That's because they're basically vehicles.
In the trailer shown off today, viewers got a much better look at these new Pokemon. We saw human characters riding them across the landscape as the legendaries have wheels. We also see them fly and ride across water. So they can transform into different modes of transport, which will make travelling and exploring that much breezier.
It confirms an earlier speculation, from merchandise leaks, as well as fan theories, that Koraidon and Miraidon would be bikes. It won't be the first time in the series that players can ride Pokemon since some 'mons could be used to Surf in earlier games and it was important in Legends Arceus from which Scarlet & Violet takes much inspiration.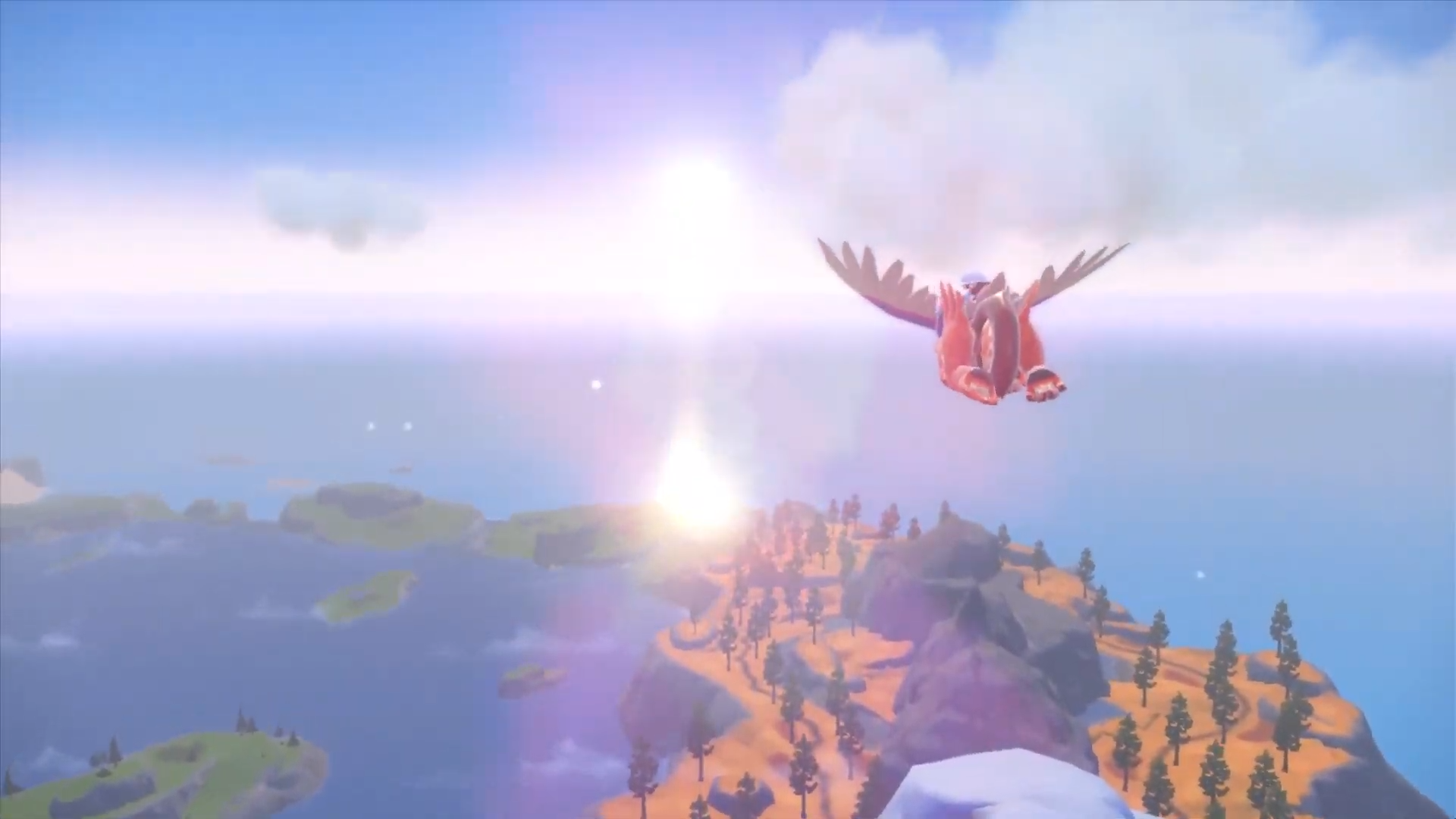 But it will be a first to see these Pokemon transforming forms for different transportation roles. It'll obviously be handy to have these legendaries right from the start of the game too as players explore the open world and can take on gyms in any order they like.
"Koraidon and Miraidon are full of mystery and are said to have power that far surpasses that of other Pokemon. These Pokemon can change their forms to better suit what they're doing or what terrain they're traveling over," reads the official Pokemon press release, which also contains the following:
Sprinting Build / Drive Mode: Players can ride Sprinting Build Koraidon or Drive Mode Miraidon, making it easier to traverse the expansive Paldea region more freely.
Swimming Build / Aquatic Mode: Players will be able to jump into rivers, lakes and vibrant oceans to approach the Pokémon that live there or cross perilous waters in a snap by riding Swimming Build Koraidon or Aquatic Mode Miraidon.
Gliding Build / Glide Mode: Players can jump from mountains, towering cliffs or tall buildings and glide toward their destination.
Pokemon Violet and Scarlet are due to launch on the Nintendo Switch on November 18 with the region that players will be exploring, battling, and collecting called Paldea and where they'll try out the new Terastal evolution mechanic.
Source: Read Full Article