Pokemon Go's New Year Event Features New Costumed Pokemon And Avatar Items
We may not have even gotten Christmas out of the way yet, but Pokemon Go is already letting fans know what they can look forward to at the end of the year during its New Year's 2023 event. As you might expect, Pokemon Go will introduce several new additions to the game, all themed around New Year's, including new outfits for certain Pokemon and some new Avatar Items which can be bought from the in-game shop.
Announced via a new post on the Pokemon Go website (thanks Nintendo Life), the event will start on December 31 at 8 PM and will last until January 4, 2023 at 8 PM local time. During that time you'll be able to catch a newly costumed Pikachu which is sporting a spiffy black top hat, with shiny variations also available to catch for the lucky ones.
The event will also see the return of the New Year's Hoothoot variant, although there's a special twist this time around. If you grab yourself a costumed Hoothoot during the event and evolve it, you'll be given a costumed Noctowl which will be wearing a yellow top hat and an adorable little bow tie. You'll also be able to encounter a Wurmple wearing a comically large party hat, which also has the chance to be shiny.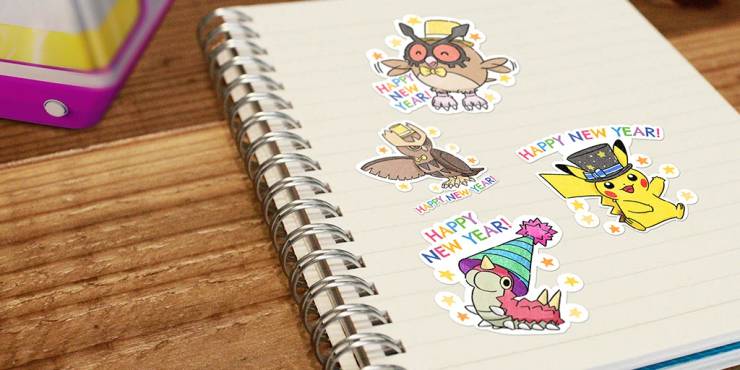 You'll have the chance to hatch a Pichu wearing a party hat from 7km eggs, as well as Pokemon such as Cleffa, Igglybuff, Togepi, Tyrogue, and more. You can also grab yourself Pokemon such as Squirtle, Gengar, and Reshiram from One-Star, Three-Star, and Five-Star Raids respectively.
As for what else you'll be able to grab for your Avatar during the event, a Pikachu Party Hat will be available, as will a new pose that sees your character set off a little party popper. There're also stickers you can get by either spinning PokéStops, opening Gifts,or purchasing them from the in-game shop. Plenty of stuff to go out and grab on New Year's Day to start your next year of Pokemon Go with a bang.
Source: Read Full Article