Pokemon Go Fest Customized Special Research Options Are A Game Changer For Casual Players
The last year of Pokemon Go has been marked by contention between the players and Niantic. As Covid restrictions expanded and contracted and CDC recommendations updated, Niantic began slowly but surely reverting almost all of the quality-of-life improvements players had gotten used to. From Niantic's perspective, the pandemic allowances were always meant to be temporary. The purpose of Pokemon Go is to get out into the world, be active, and engage with other players, and the game needs to be more physically demanding of players in order to achieve those goals. From the player perspective, Niantic relaxed certain requirements during the pandemic, which made the game more flexible and approachable, but now the developers are restricting it again, forcing everyone to play Go in one very narrow, specific way. There's been constant pushback to every change Niantic has announced, many compromises have been made, but there's still a lingering sense of resentment among the community.
I've experienced some of that consternation myself. Having gotten used to a more lax playstyle that has allowed me to keep up with the game passively, I feel like my time isn't being respected as much, the game is asking too much from me, and I'm not rewarded proportionally for the effort I put in. I've fallen out of love with the game to some degree, without really realizing it or understanding where those feelings were coming from.
Today, Niantic revealed details for Pokemon GO Fest 2022, an annual event I wouldn't dream of missing, even if it was the only time I picked the game up all year. This year introduces a new way to customize your Special Research assignments during the event. At the start of Go Fest, players will be asked to choose if they want to play on Relaxed, Standard, or Master difficulty, which will inform how demanding each assignment is and adjust the rewards accordingly. Then, players can choose if they want gameplay focused on catching, exploring, or battling, which will dictate what types of research tasks they'll be asked to complete. This way, players can customize their Go Fest experience and spend their time doing activities they're interested in at an intensity level they're comfortable with.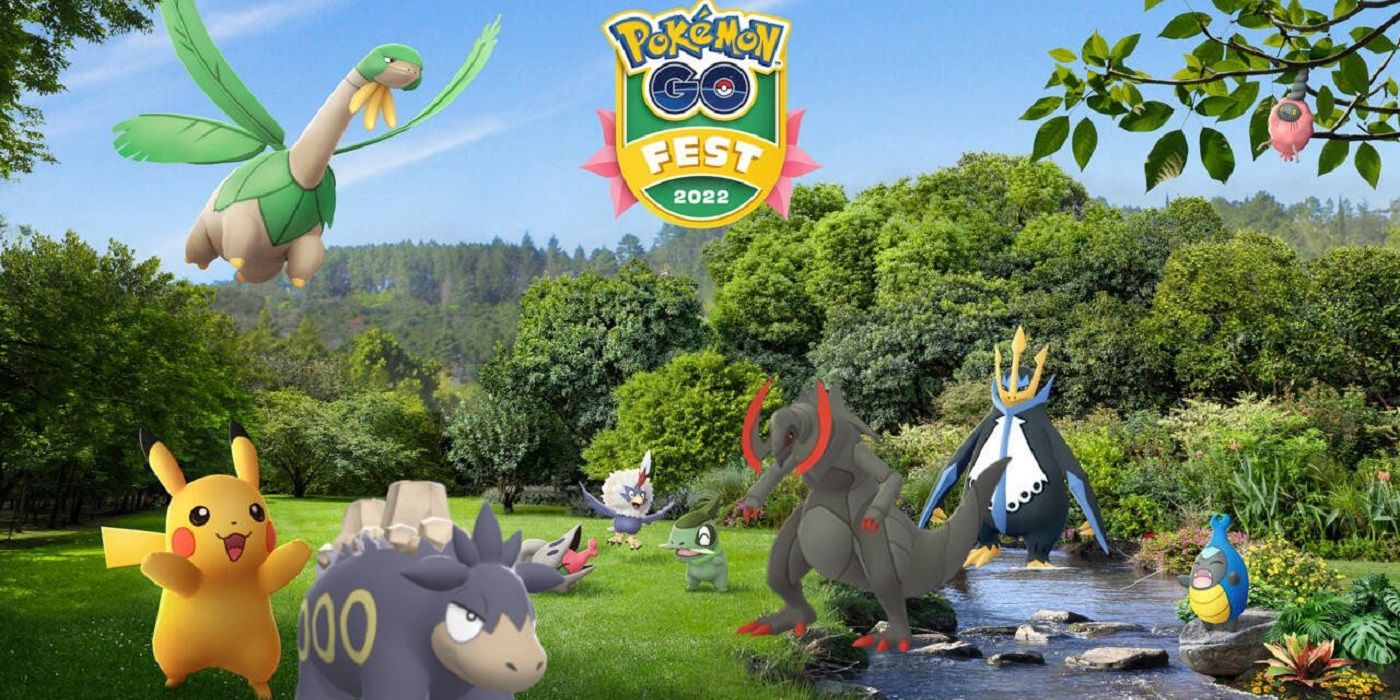 Suddenly, I understand why the pandemic adjustments have left such a bad taste in my mouth. The balance changes were meant to refocus the game on the qualities that Niantic felt were healthiest for its goals with Go, but it left players feeling like their wants and needs weren't taken into account. When reshaping the game to better fit their vision, Niantic made those of us that can't or won't play that way feel left out. It was a reality check: Pokemon Go is Niantic's game, not ours, and if we want to play it, we're going to have to play it their way.
Customized Special Research for Go Fest feels like an olive branch, an acknowledgment from the developers that Go can still be flexible and that it's still our game, too. With these options, you can make the game as hardcore or as casual as you wish. Go Fest can be a big disappointment if you pay for a ticket and don't get to finish all the tasks, but pushing yourself to keep playing when you're tired, overheating, or just over it can lead to a bad time – I know from experience. Go Fest is June 4 and 5 this year, and while that may be a nice time to walk around outside in some parts of the world, it could be miserable and dangerous in others. Pokemon Go is not a one-size-fits-all game, and the custom Special Research options finally show us that Niantic recognizes that.
My partner and I will be heading to the local community college for Go Fest this summer, where there's plenty of stops to spin and nice big trees to relax under. She'll likely choose the Relaxed setting to ensure she finishes all her tasks without overdoing it, while I'll probably stick to Standard for a bit more challenge. Catching is her favorite thing to do, but I'll probably choose Explore so I can walk around the campus looking for stops and hatching eggs. I love that we can both get exactly what we want from the research assignments while still feeling challenged by them, hopefully, and I'd be happy to see more customizable gameplay options like this in the future. Pokemon Go is still a great way to get some exercise and soak up some vitamin D, but for players who want some degree of control over their gameplay experience, customized special research is a huge step in the right direction.
Source: Read Full Article